Ready for the most inspiring fall dining room decor ideas? If you have guests over often or just want to create a jovial atmosphere for your family, consider decorating your dining room for autumn. These dining room-focused fall home decor ideas will give you endless inspiration when it comes to decorating the room where your family will share a meal.
Fall Dining Room Decor
Here are the most amazing fall dining room decorating ideas and inspiration. We'll cover Thanksgiving home decor ideas in a different post. This article will focus on general fall home decor which you can keep up throughout the autumn season!
Burlap Table Runners
Table runners are an affordable way to decorate your dining room for fall. They help center the decorations of your dining room table.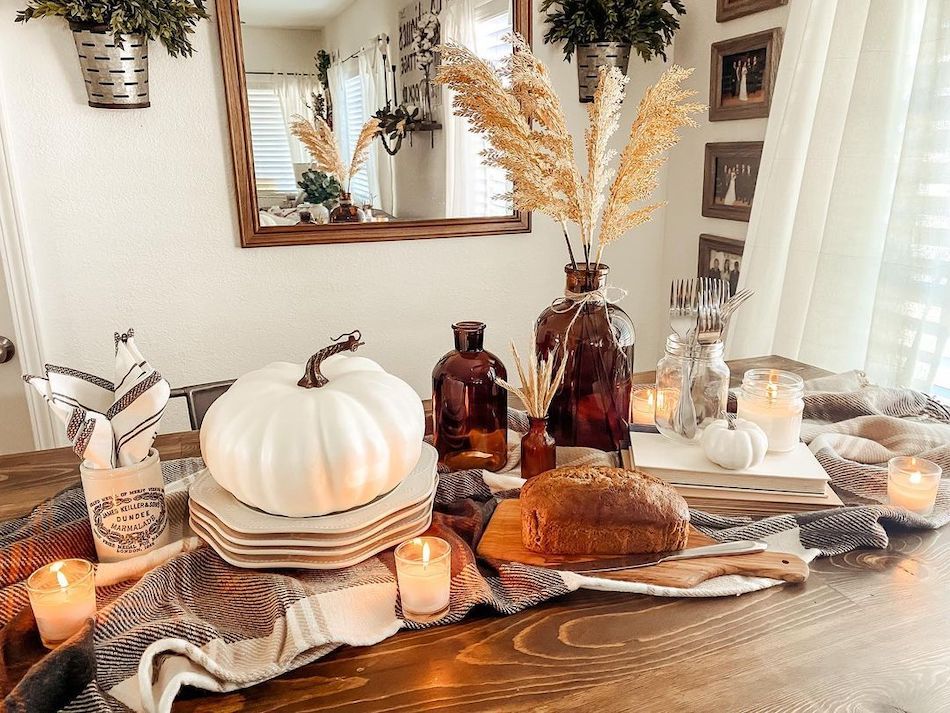 Fall Harvest Centerpiece
Don't forget about the centerpiece of your dining room. It's great to display some decorations on your dining room table when it's not in use.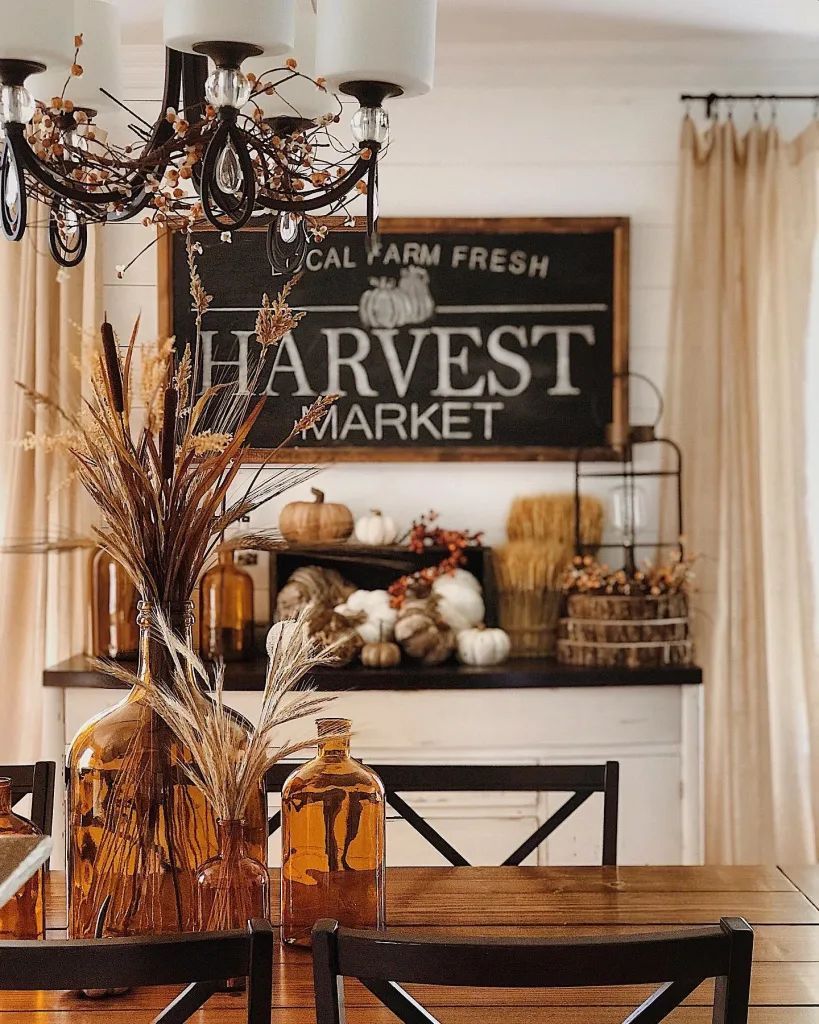 Tiered Trays on the Buffet
You can decorate your dining room buffet with pumpkin accents and fall-tiered trays. Don't be afraid to get creative with this setup!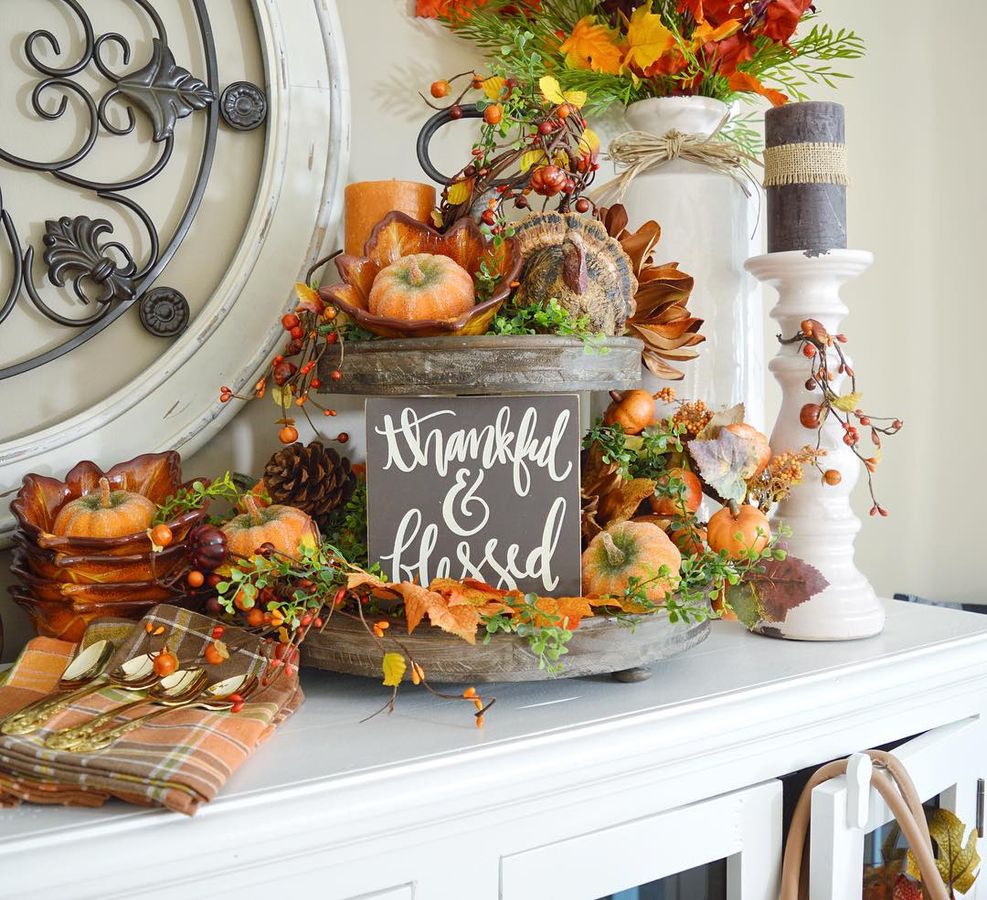 Fall Napkins
Fall napkins are great for adding a pop of fall color to your dining room landscape. You can easily create a lovely fall tablescape with autumn-inspired napkins.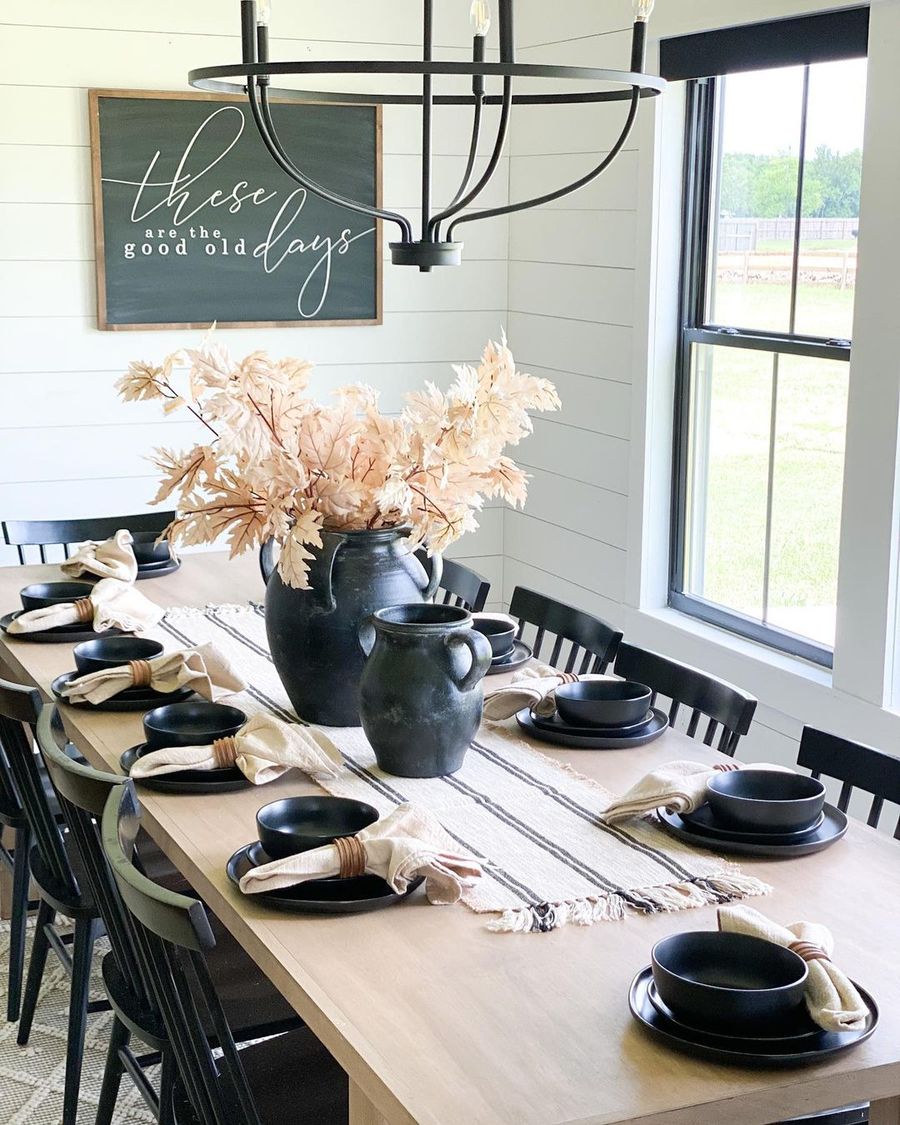 Fall Plates
Think about purchasing some fall plates this autumn. These will enhance your fall tablescape decor in the dining room.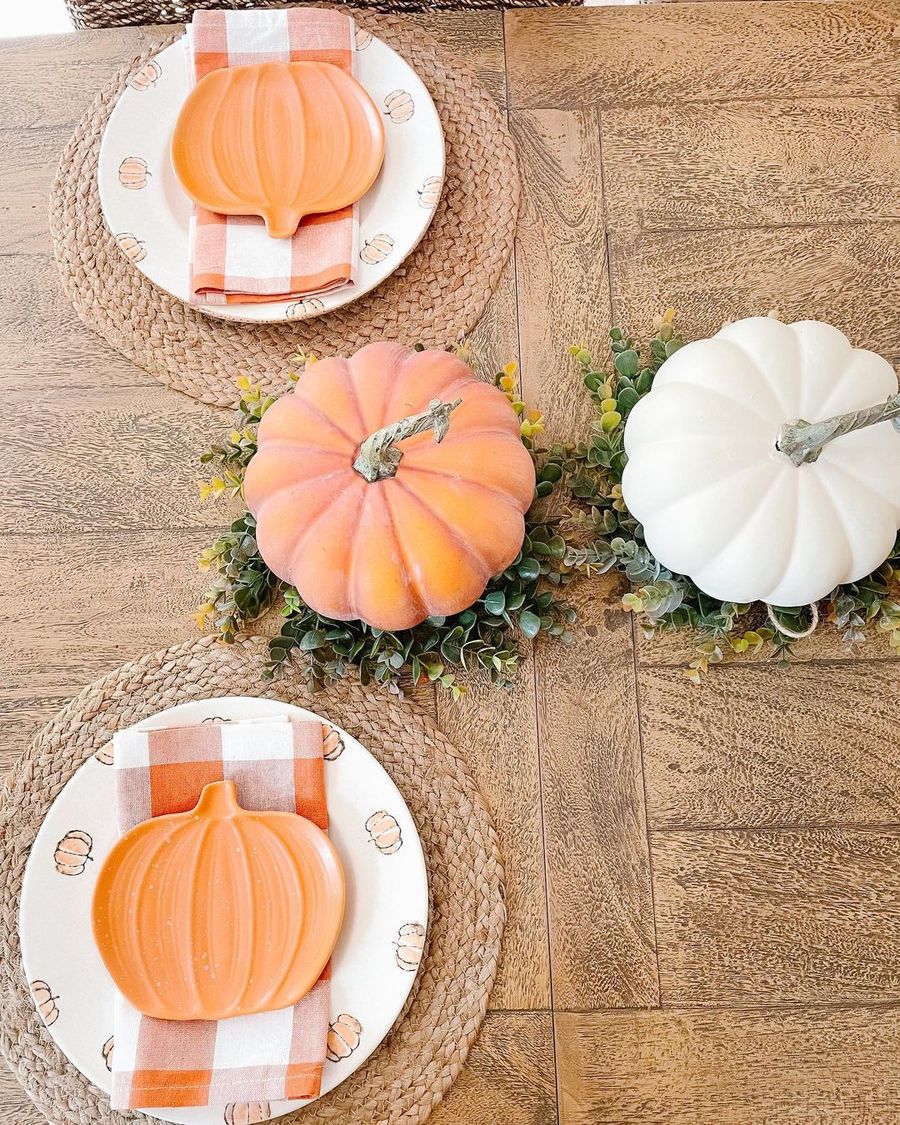 Garlands for the Dining Table
You can use fall garlands in many parts of your home, but they look especially great on the dining table! Wrap a DIY fall garland around a batch of pumpkins and add string lights for a special tabletop effect.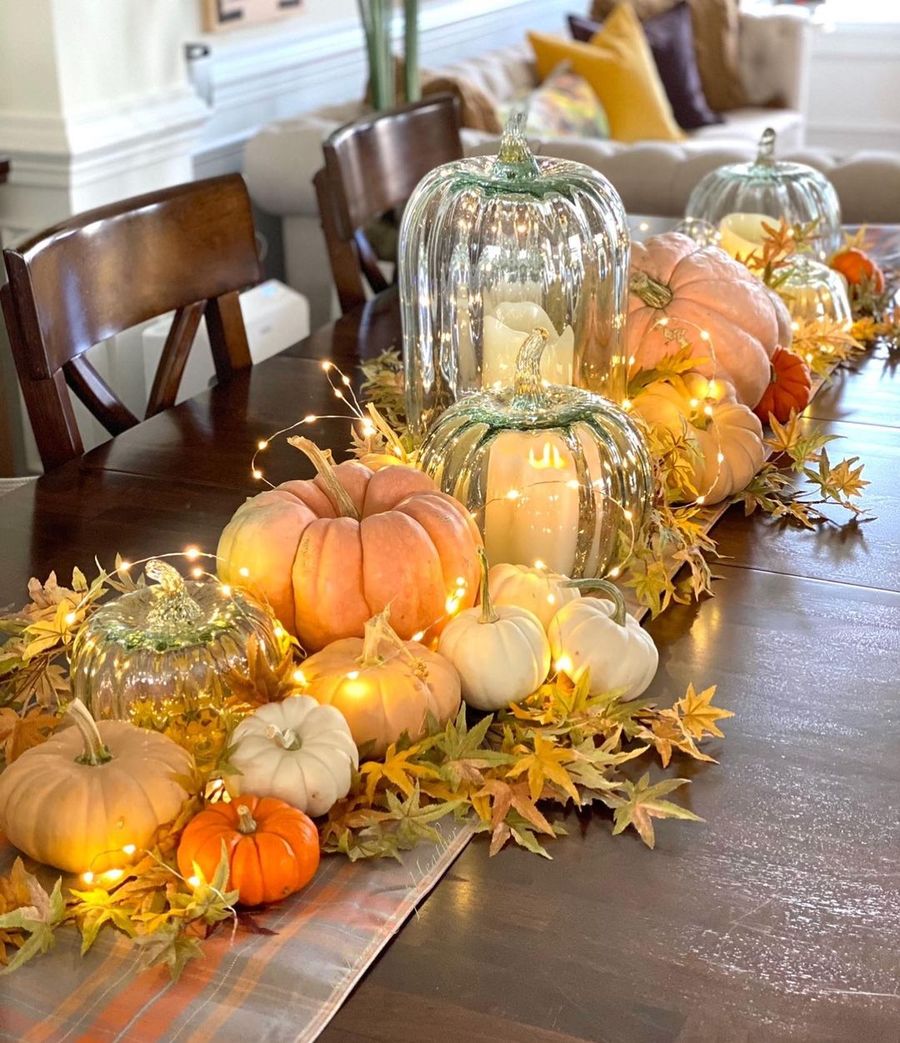 Fabric or Velvet Pumpkins
Creating a glam look for fall in the dining room is easy with some cute fabric or velvet pumpkin accents.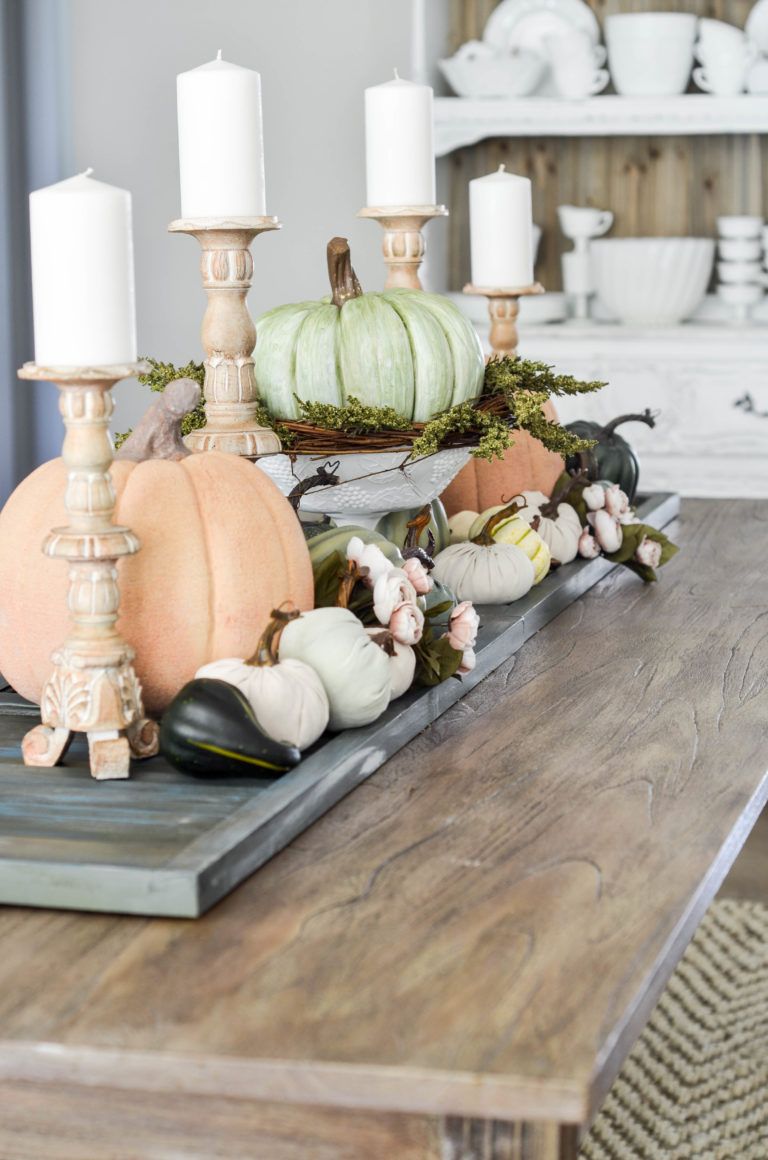 Table Runner
A simple white table runner is a clean way to center the fall dining room decorations you have on your dining room table.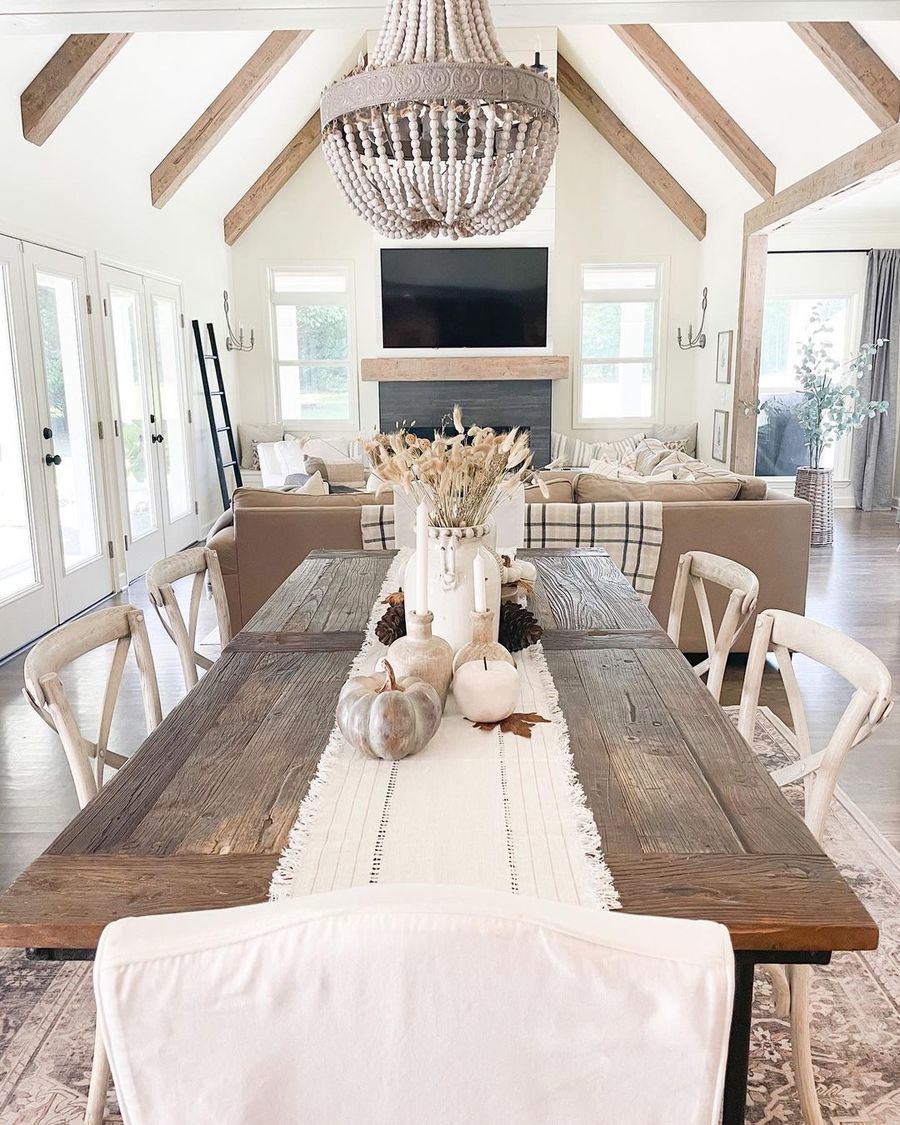 Wheatgrass
An easy way to decorate for fall on the dining room table is to stick a batch of wheatgrass in a white farmhouse pitcher and place it on the dining room table.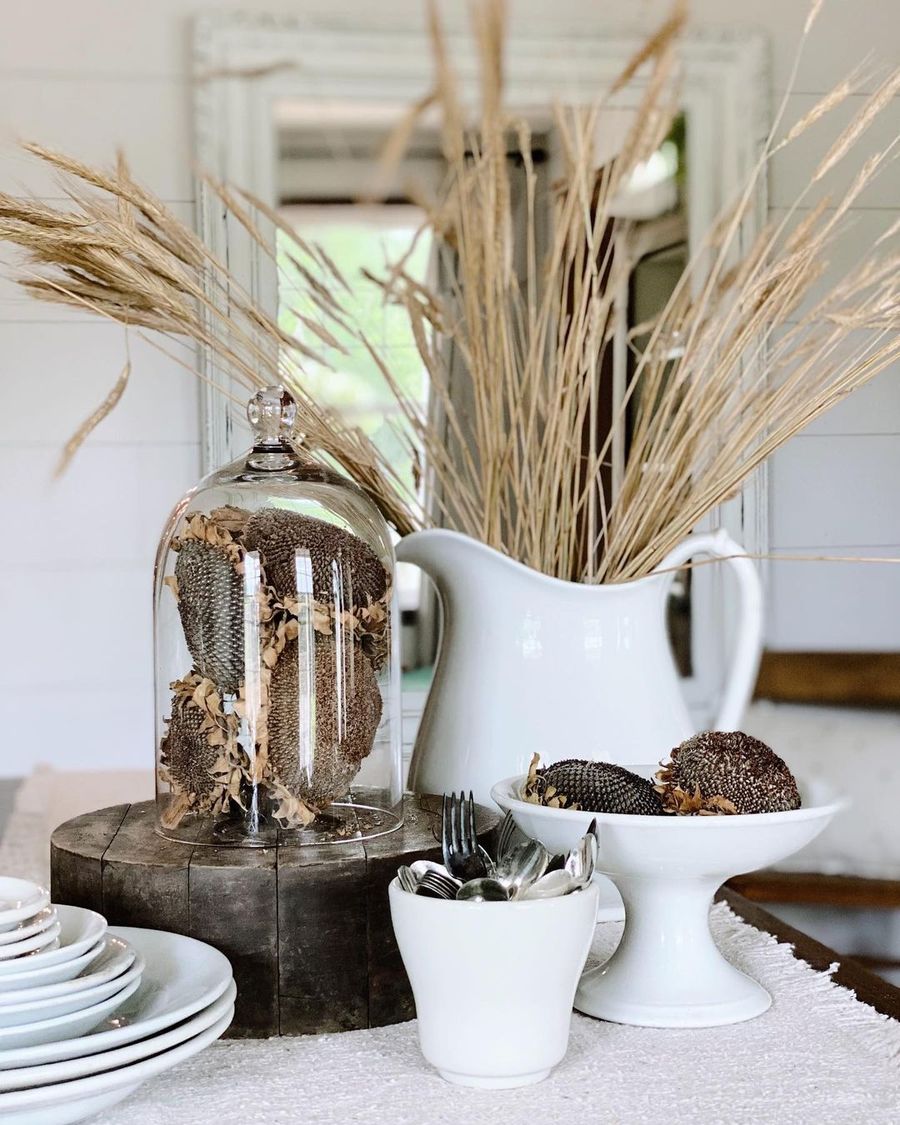 Plaid Throw Blankets on Dining Chairs
If you live in a chilly environment, drape a few plaid throw blankets over your dining room chairs in case guests get cold while dining. Even if they aren't used, fall throw blankets are the best way to decorate affordably in the dining room! They can add so much cheer to the dining room.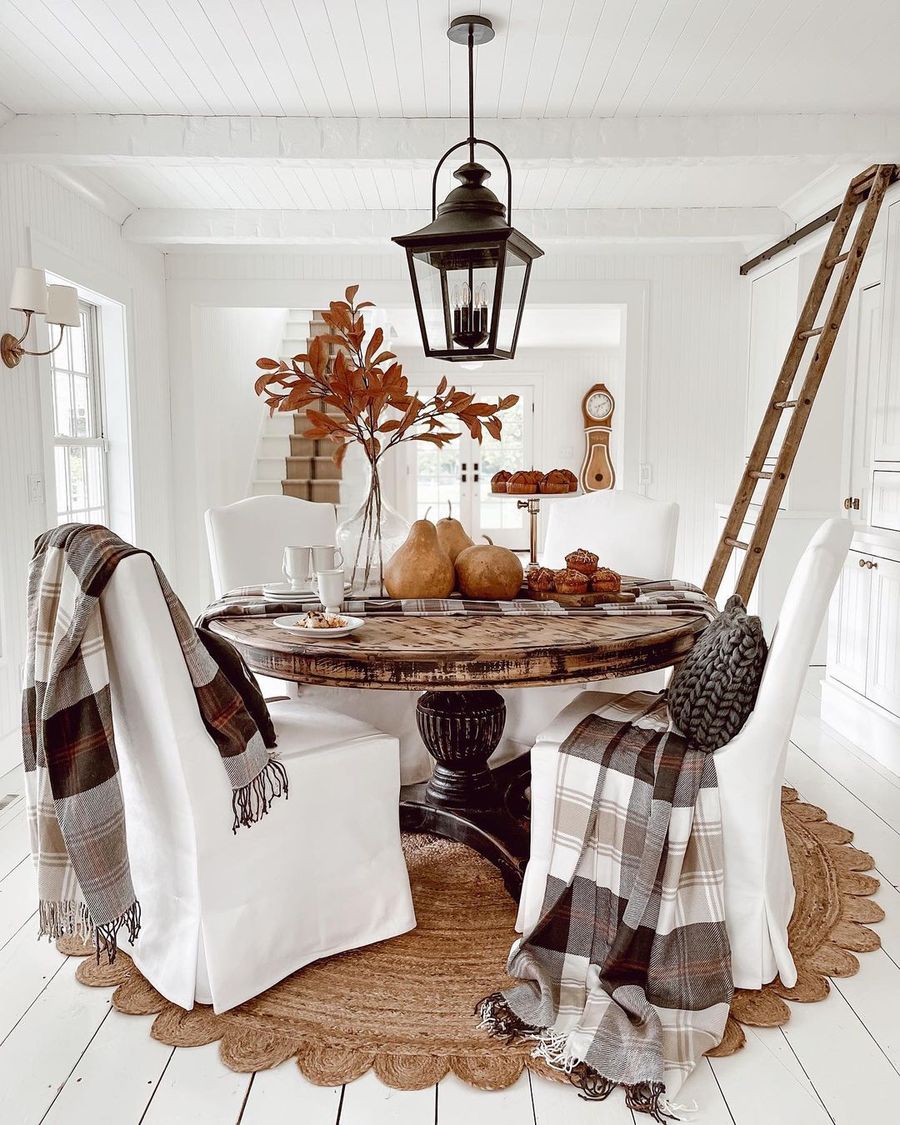 I hope you got inspired by these fall dining room decor ideas!
More Fall Decor Ideas
If you love fall decorating, don't miss these related ideas: