This post has been kindly sponsored by Wayfair.
With the busy holiday season coming, I wanted to create a warm and welcoming outdoor bench for fall, a place that I'll enjoy and stay cozy throughout the winter.
To kick off the start of the holiday season, Wayfair has launched 5 Days of Deals, a feel-good sale where you can score amazing discounts across different home products. Not only can you save money during this sale, but you can feel good about shopping because 10% of sale profits from this event will be given by Wayfair to Community Solutions (US), an organization that works to solve homelessness.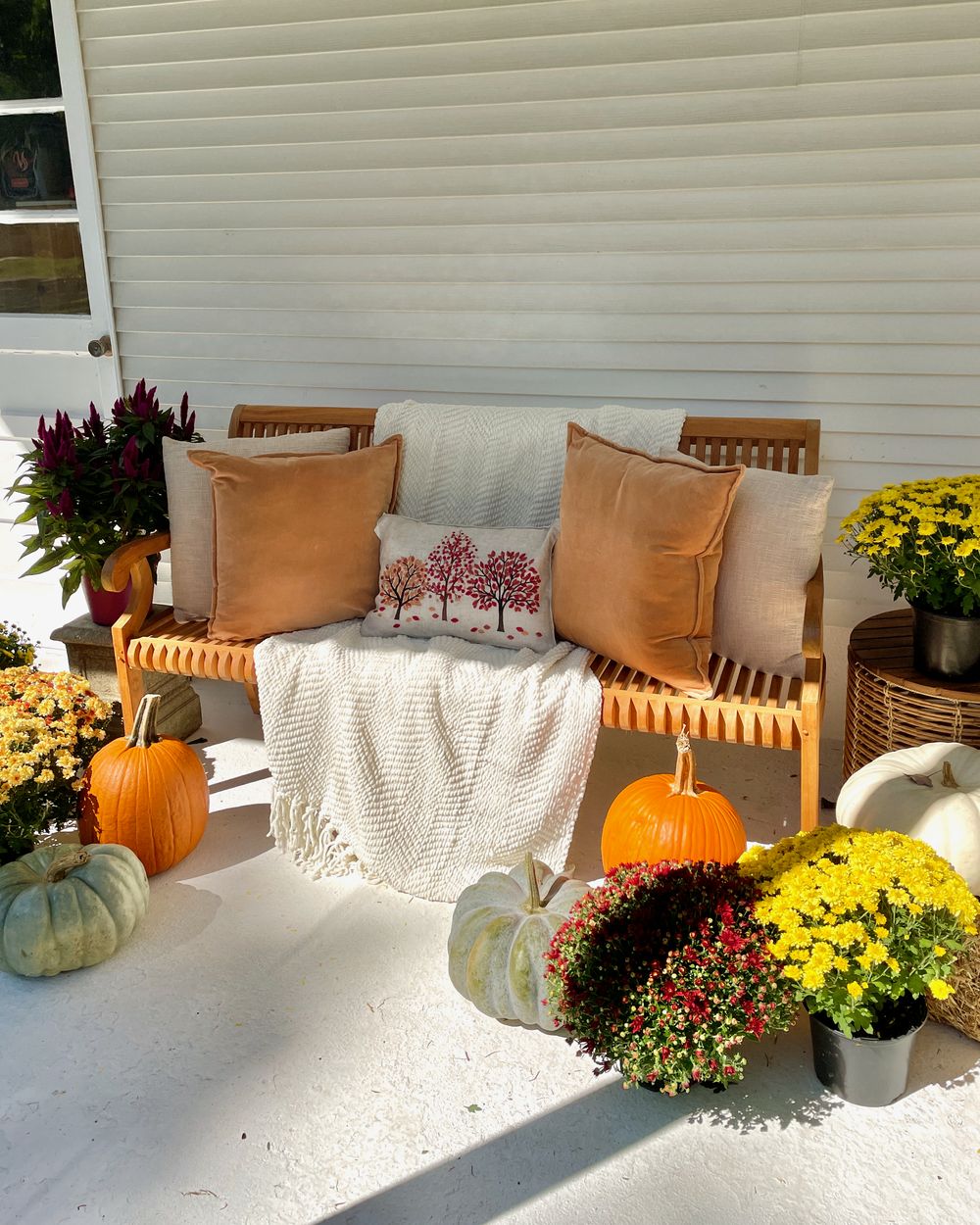 I picked up these great fall outdoor bench decor items from Wayfair: fall throw pillows, cozy blankets, and a comfortable bench cushion, before the holiday craze. You can save up to 80% during the Wayfair 5 Days of Deals sale.

Remember, Wayfair is offering up to 80% off during this mega sale, so if you love a good deal, now is the time to shop! The best part is that 10% of sale profits will be given to Community Solutions in New York, dedicated to fighting homelessness.
During the 5 Days of Deals sale, you can save big, and together we can give back!
What's one item you've been excited to add to your cart this holiday season?