Looking for the best fall wall decor ideas for your home? From signs to artwork, there are many ways to decorate the walls of your home for fall. The autumn season provides a beautiful color palette to work with, and you'll fall in love with your home using these ideas!
Fall Wall Decor & Art Ideas
Autumn is one of my and many others' favorite seasons to decorate for. There are so many ways to bring the outdoors in from pumpkin accents, colorful leaf garlands, wheatgrass wreaths, and fall motifs.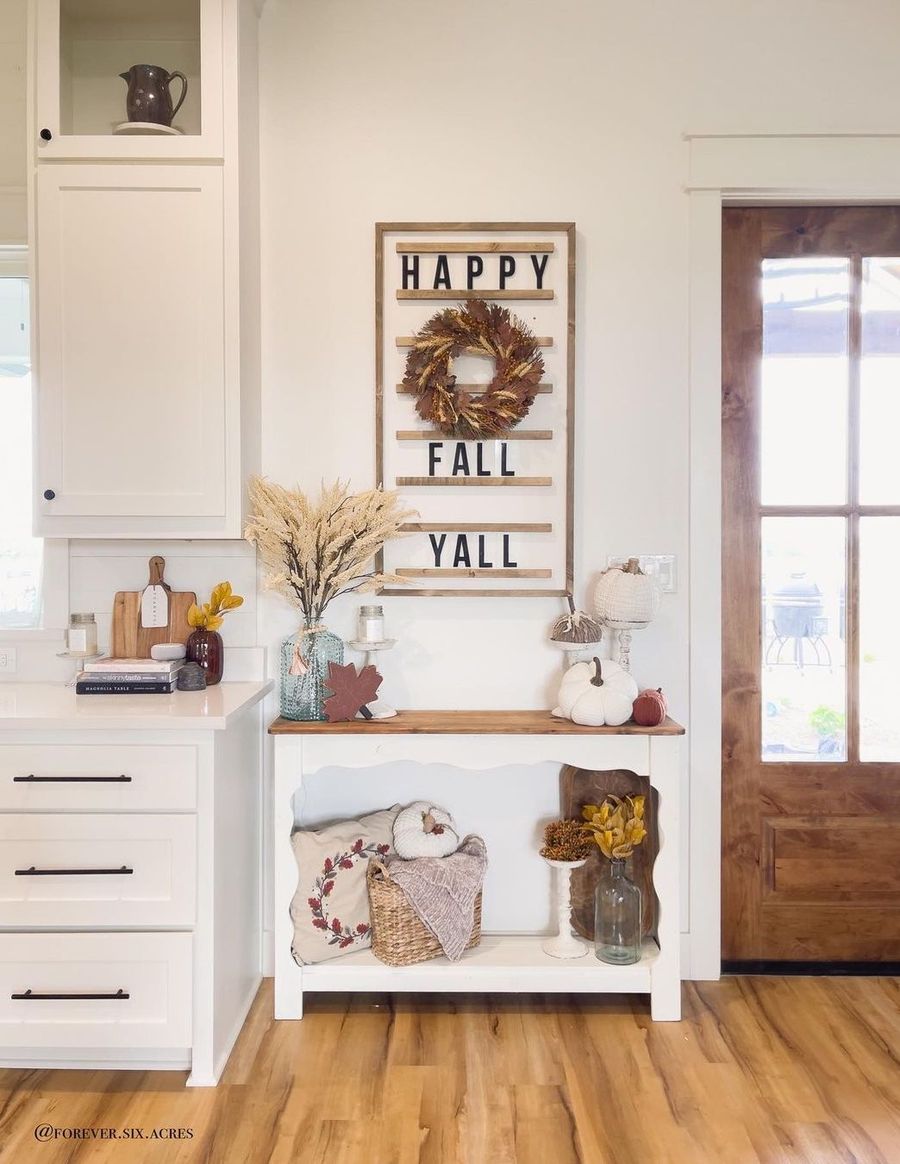 Fall Garlands
You can hang fall garlands over your doorway to celebrate autumn. If you don't want to spend the money, try one of these DIY fall garlands and make your own!

Autumn Wreaths
Wreaths can be hung on your kitchen range hood, your front door, above the bed, or a wall above the console table, for example. Check out our favorite DIY fall wreaths, here too.

Fall Art
Fall art comes in many forms. Pumpkin patches and dreamy fall landscapes are some of my favorite fall art ideas.

Rustic Wood or Metal Signs
Wood and metal signs are a great way to decorate for fall in a rustic way. You can also make your own DIY fall signs, too.

Autumn Wall Baskets
Fall-themed wall baskets can be a great way to decorate your walls for fall.

More Fall Decor Ideas
Don't miss these related fall decor ideas: