The fall season is upon us and if you're looking for the best fall bedroom decor ideas, then you're not alone! Many people are looking to decorate their bedrooms for the autumn season and fill it with joy. Check out our favorite autumn bedroom decorating ideas from across the web below!
Fall Bedroom Decor
Fall home decor is very popular come September. Lots of people want to fill their homes with pumpkin accents, cozy blankets, and leaf garlands. We have scoured the internet for the best fall home decor ideas to share with you. When it comes to the bedroom, there are several easy ways to decorate for fall.
Lots of Throw Pillows
Orange, red, and yellow throw pillows are the most affordable way to decorate your bedroom for fall.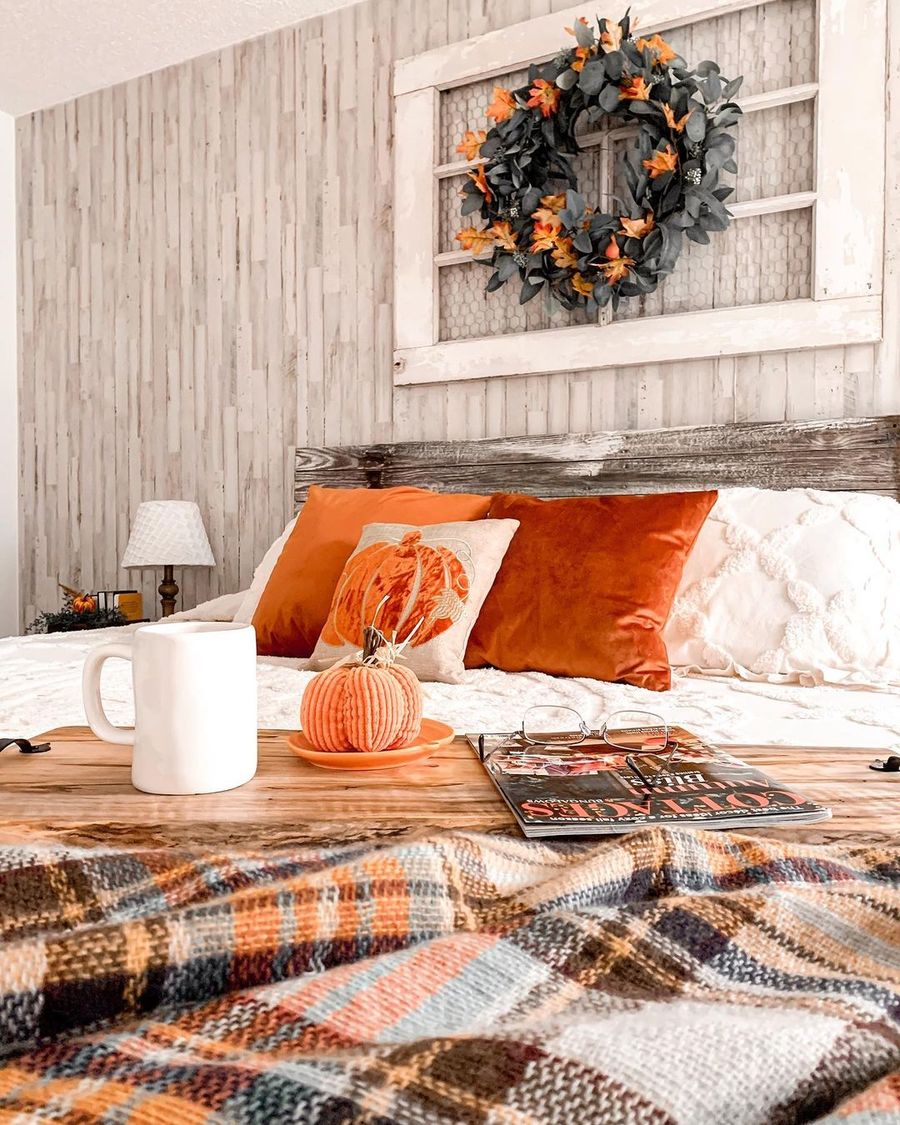 Warm Blankets
Throw a warm fall blanket on your bed to decorate. It will make you feel cozy during those chilly autumn days.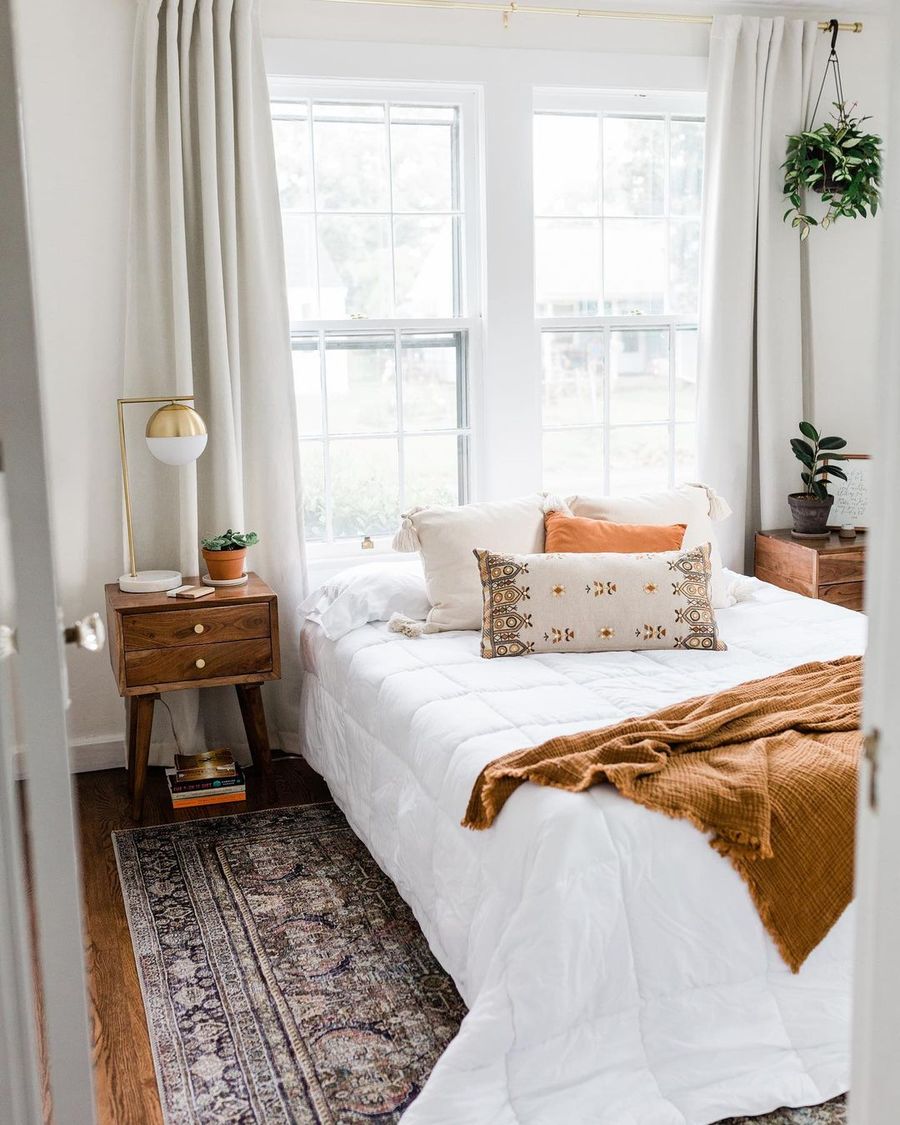 Wall Wreaths
Consider hanging a pretty fall wreath above the headboard of your bed.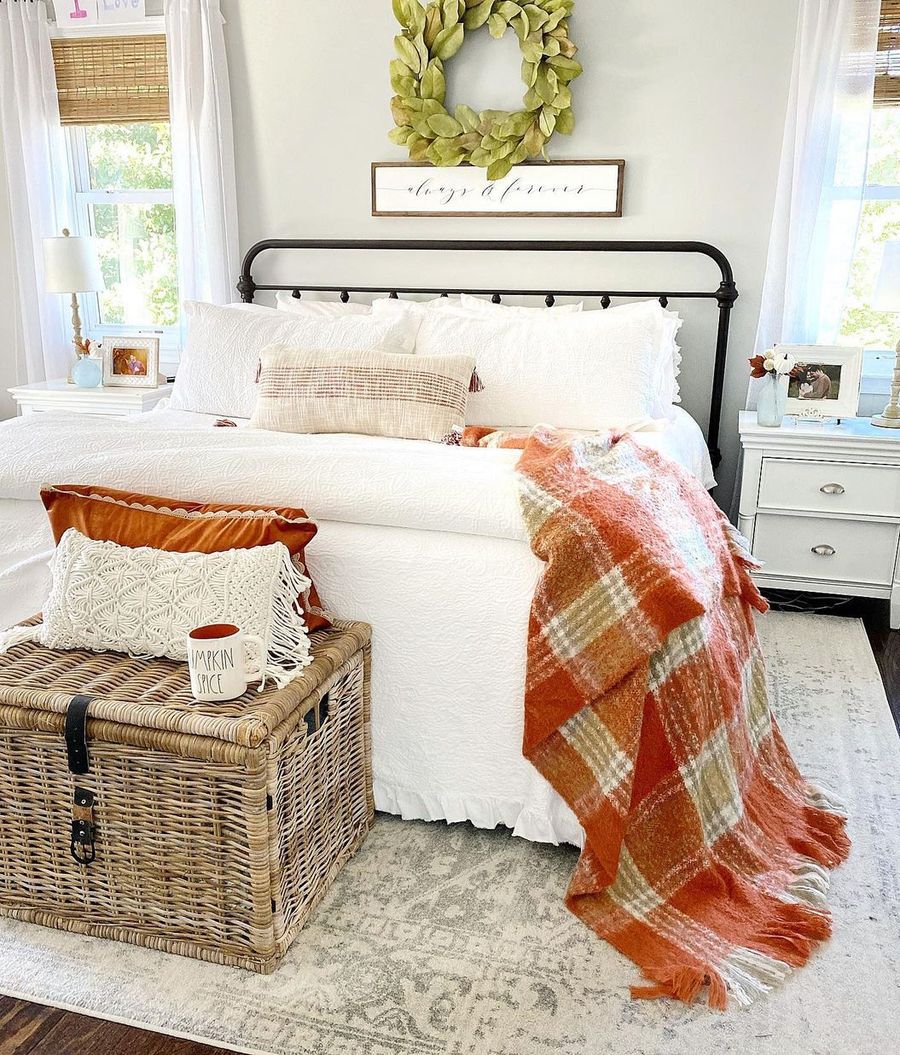 Fall Scented Candles
Fill your bedroom with the scents of fall with a fall scented candle.
Pick a Bright Orange Hue
You can't go wrong with a warm orange hue when it comes to decorating the bedroom for fall. This bedroom has lots of orange decorations which really enhances the autumn atmosphere.
Simple Fall Dresser Decor
Don't forget to decorate the top of your dresser. This simple fall dresser decor includes a white vase with faded orange branches.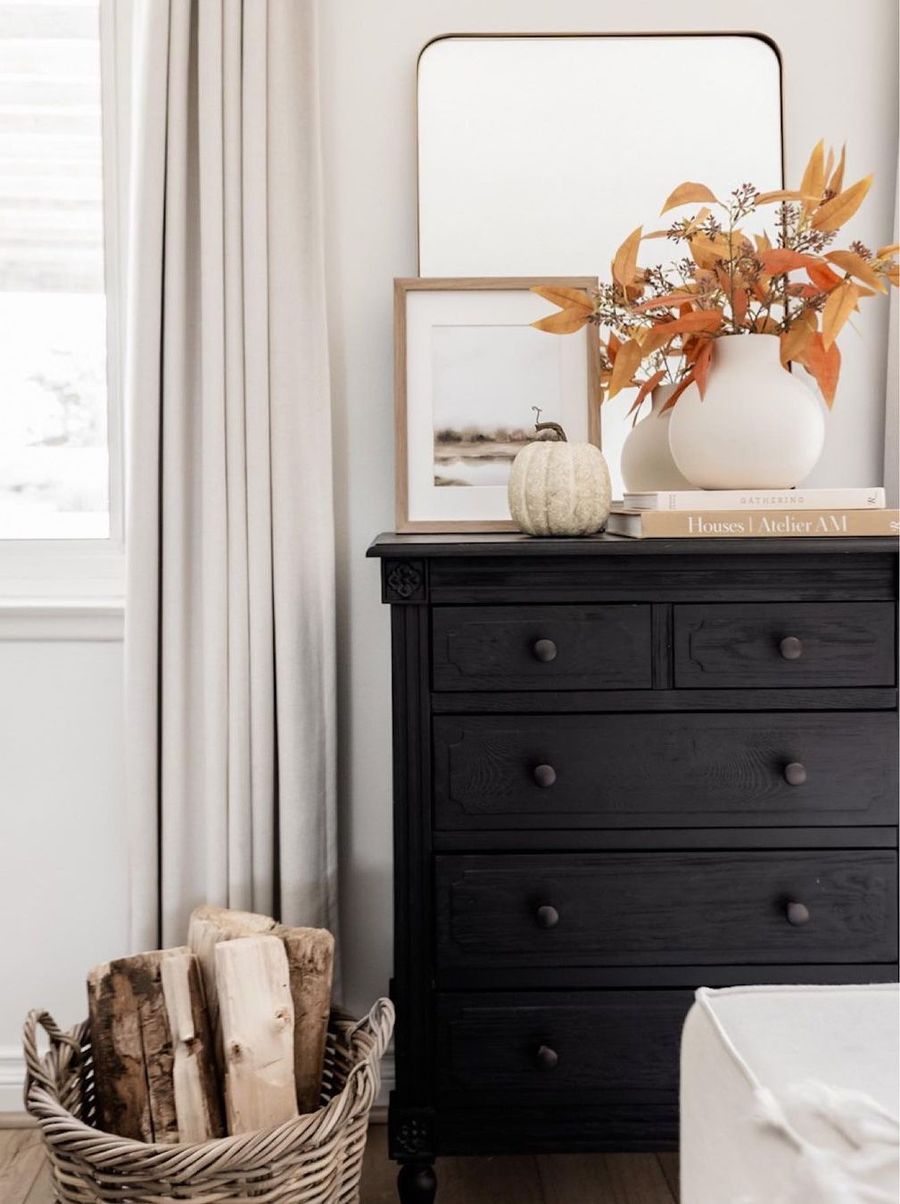 Fall Branches in a Glass Vase
You can also include some fall branches in a glass vase that rests on a bedroom tray.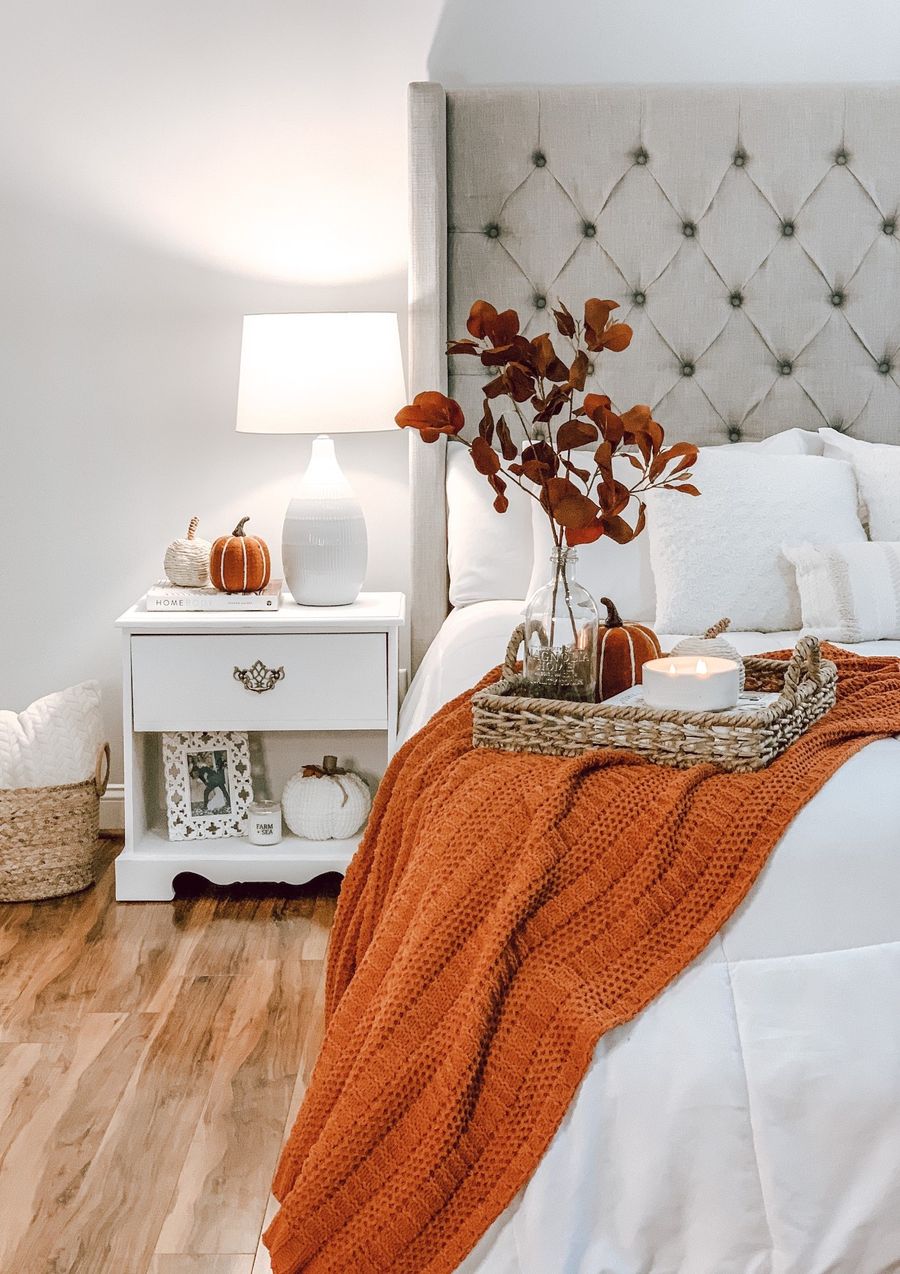 Dark Blue
Go with other muted colors like dark blue or sage green if you don't want to overdo it with the classic fall 'orange' hue. This will give your bedroom a more unique look for fall.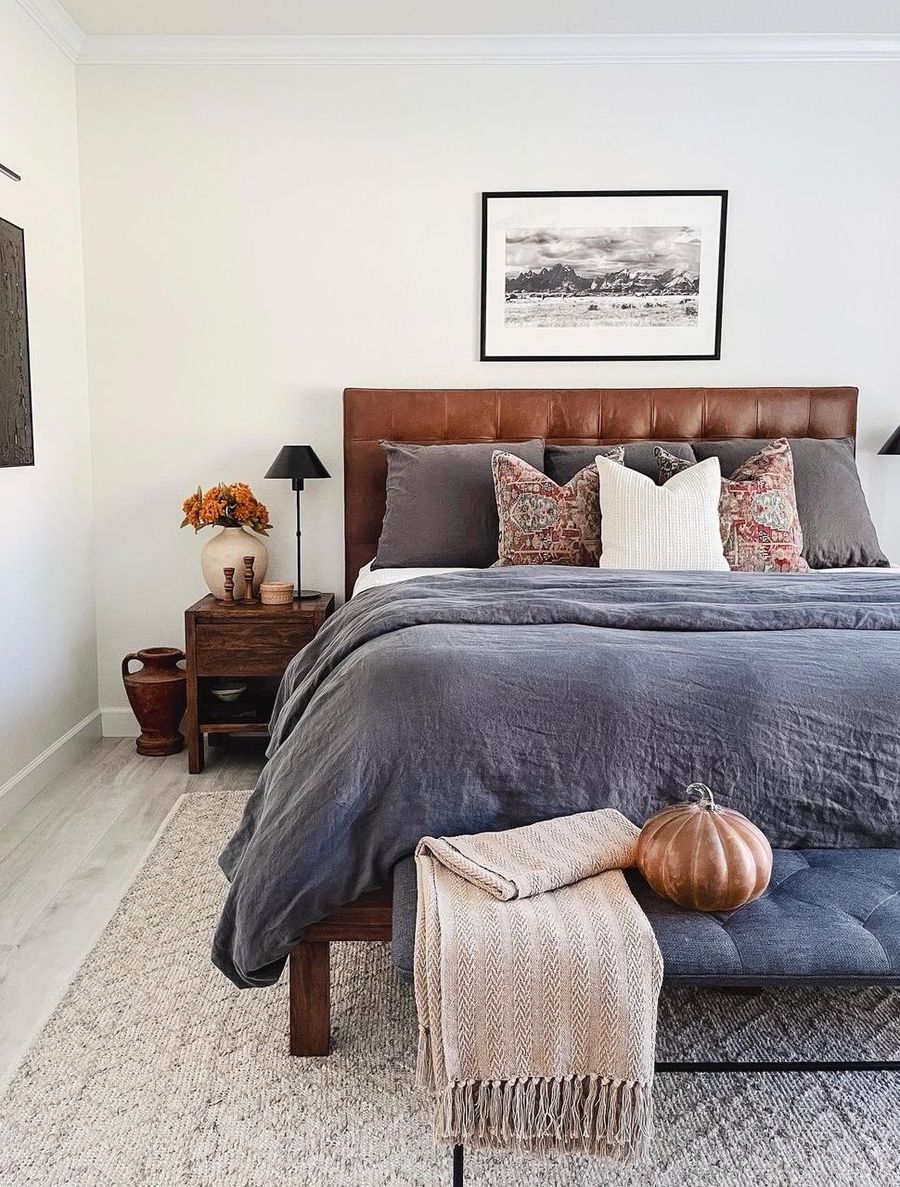 Pumpkins on the Nightstand
An easy way to decorate your nightstand for fall is to put various small pumpkins on top.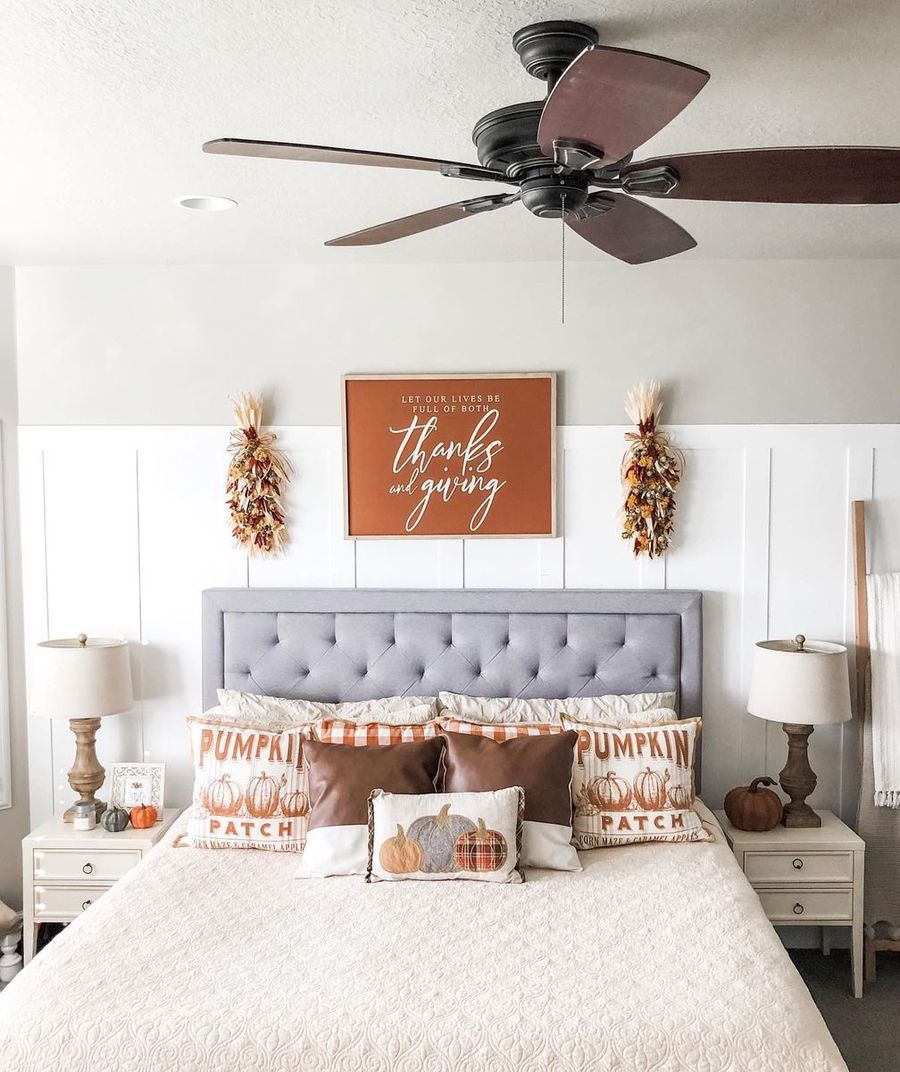 Fall Wall Sign
This bedroom has a cute "You're the Pumpkin to my Pie" sign on the wall above the bed. We have some DIY fall sign ideas on the site.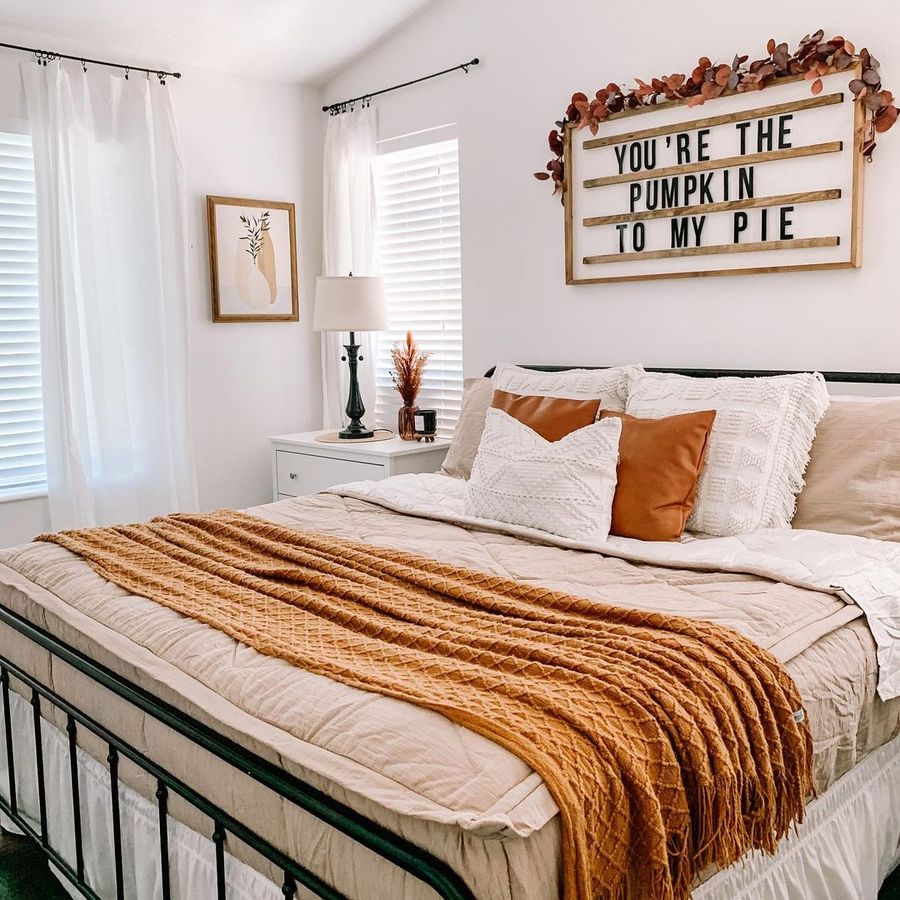 I hope these fall bedroom decor ideas inspired you endlessly!
More Fall Decor Ideas
Keep getting inspired with these related fall home decor ideas for other rooms of the house!