These fall bathroom decor ideas might surprise you. Even though the bathroom isn't the first place we think of when decorating our homes for fall, don't overlook this small space. Having a bit of fall cheer in the bathroom is unexpected and can brighten up even the dullest of fall days.
Fall Bathroom Decor
Let's take a look at some creative fall bathroom decorating ideas you can steal this autumn.
Fall Foliage in Bathtub
Fill your bathtub with fall foliage from outdoors to create the perfect autumn haven to escape to!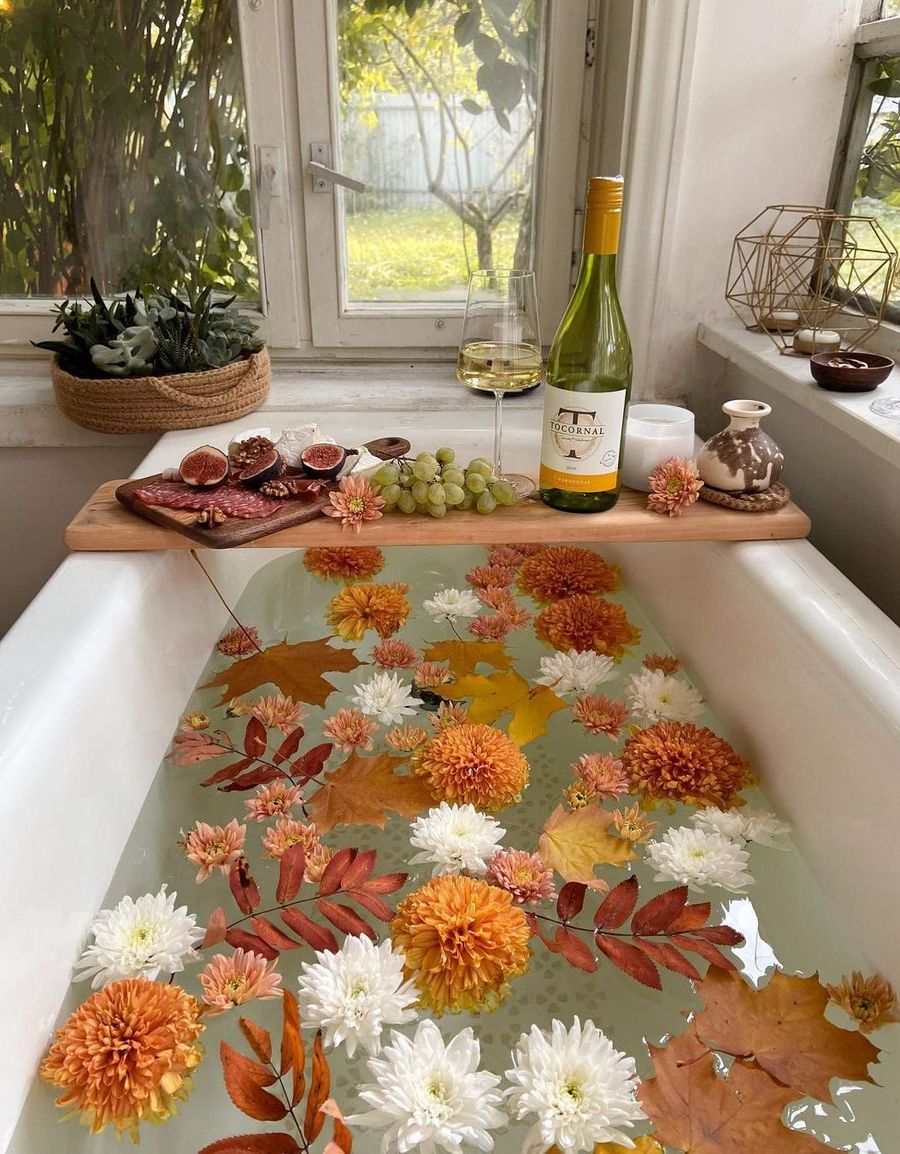 Fall Garland on Window Curtain Rod
Wrap a DIY fall garland around your window curtain rod to celebrate the autumn season.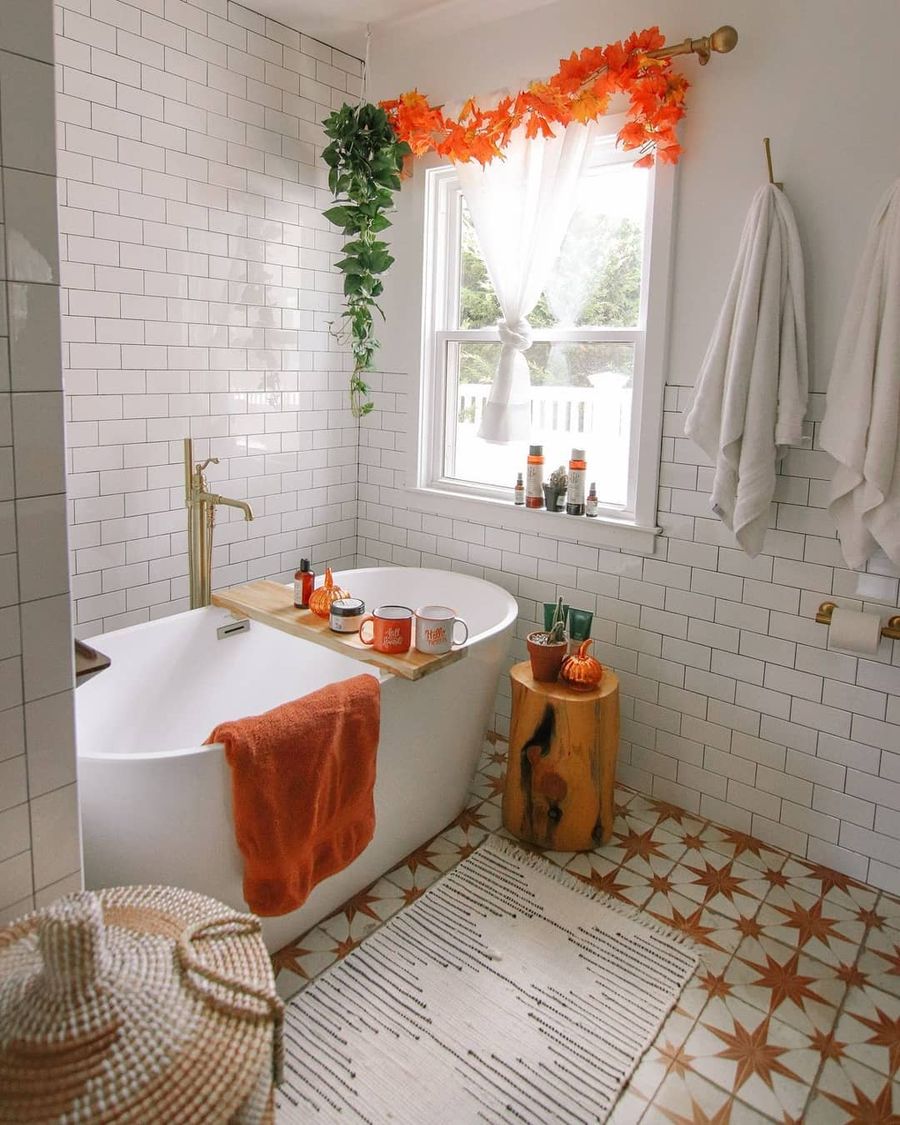 Autumn Branches in Vase
Take some autumn branches from outside and stick them in a glass vase to decorate one corner of your bathroom.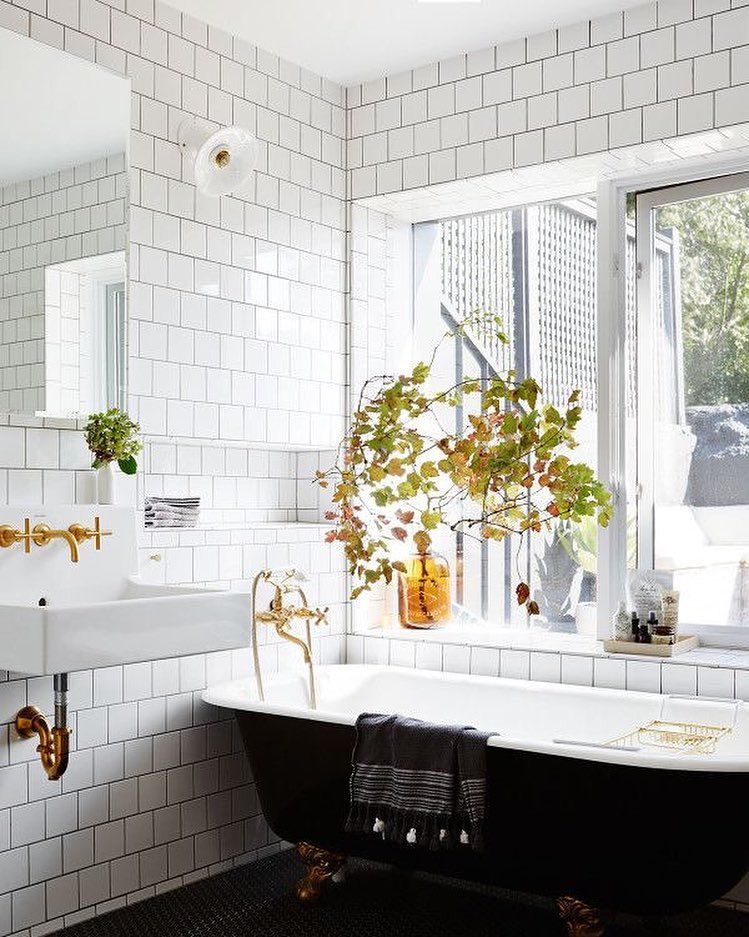 Burgundy Eucalyptus
A few stems of burgundy eucalyptus can be a great way to decorate the bathroom.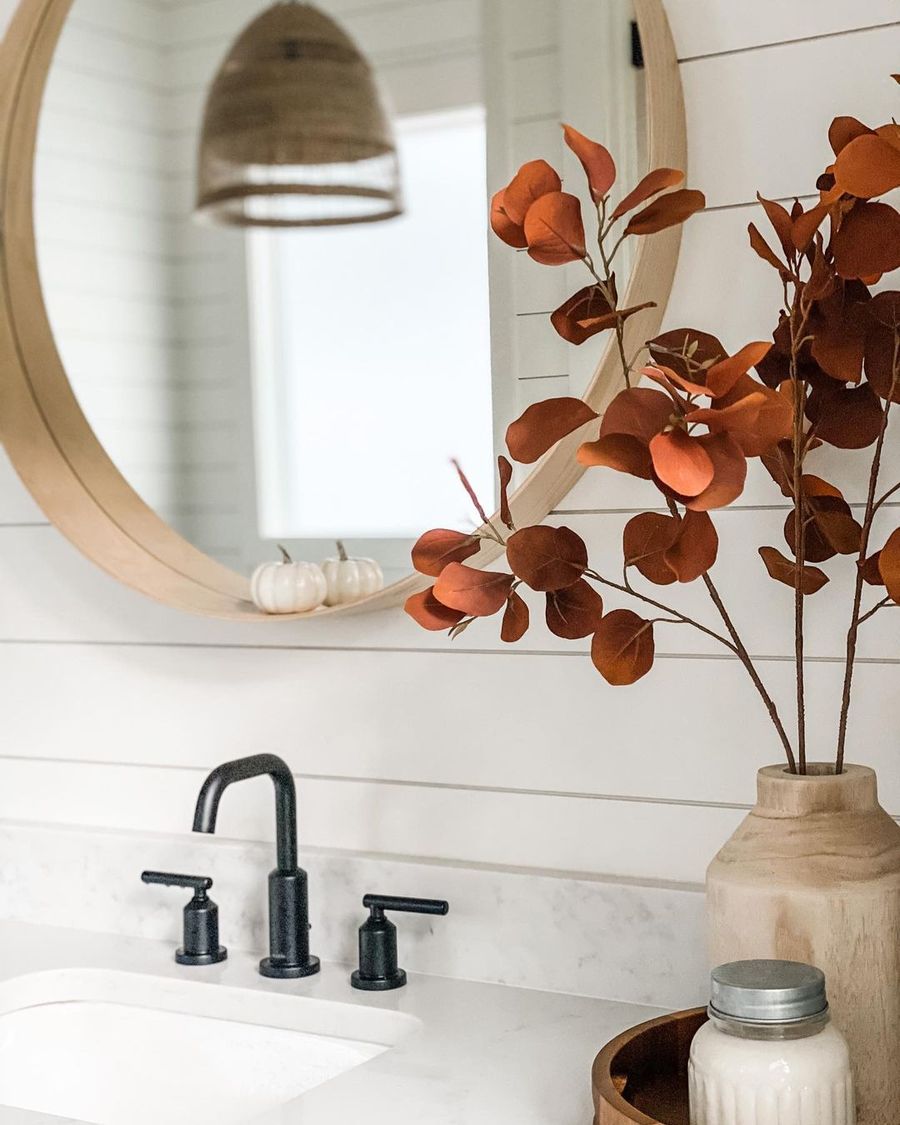 Autumn Wreath
An autumn wreath can be used on the wall of your bathroom.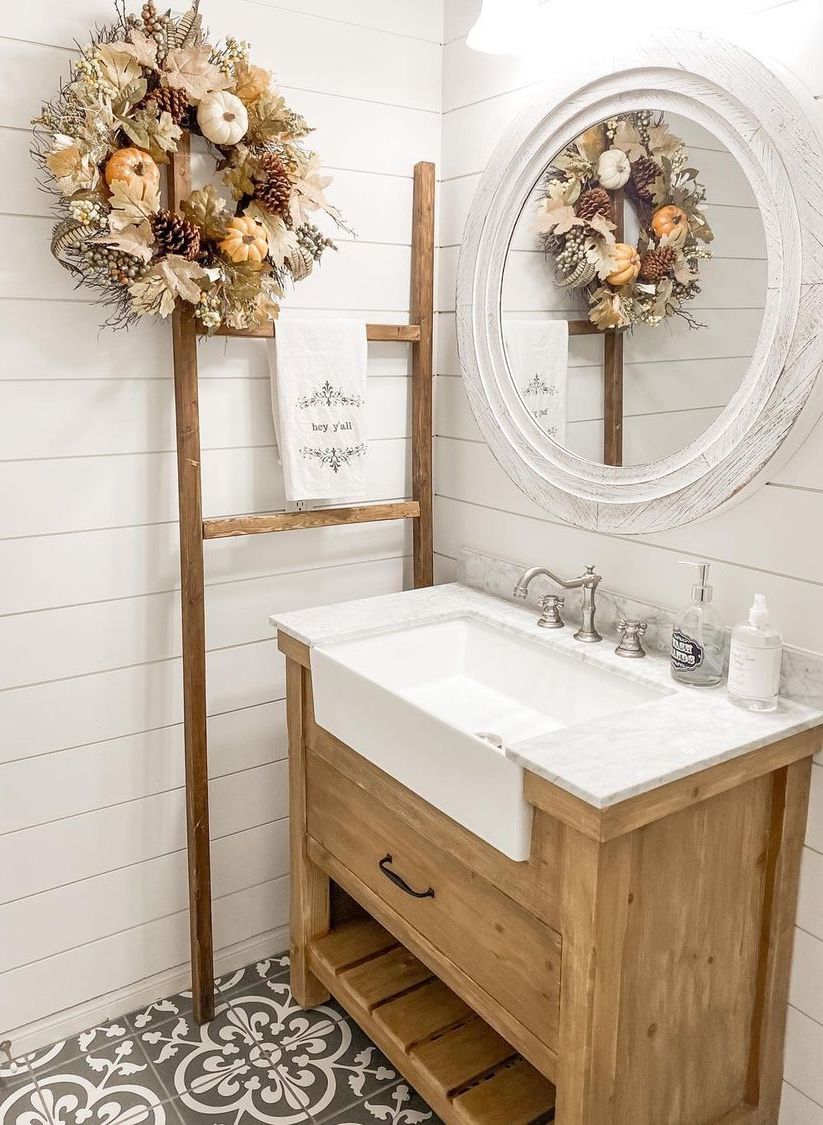 Cozy Throw Blanket
If you like to take baths, have a cozy throw blanket nearby to wrap yourself in after you towel off.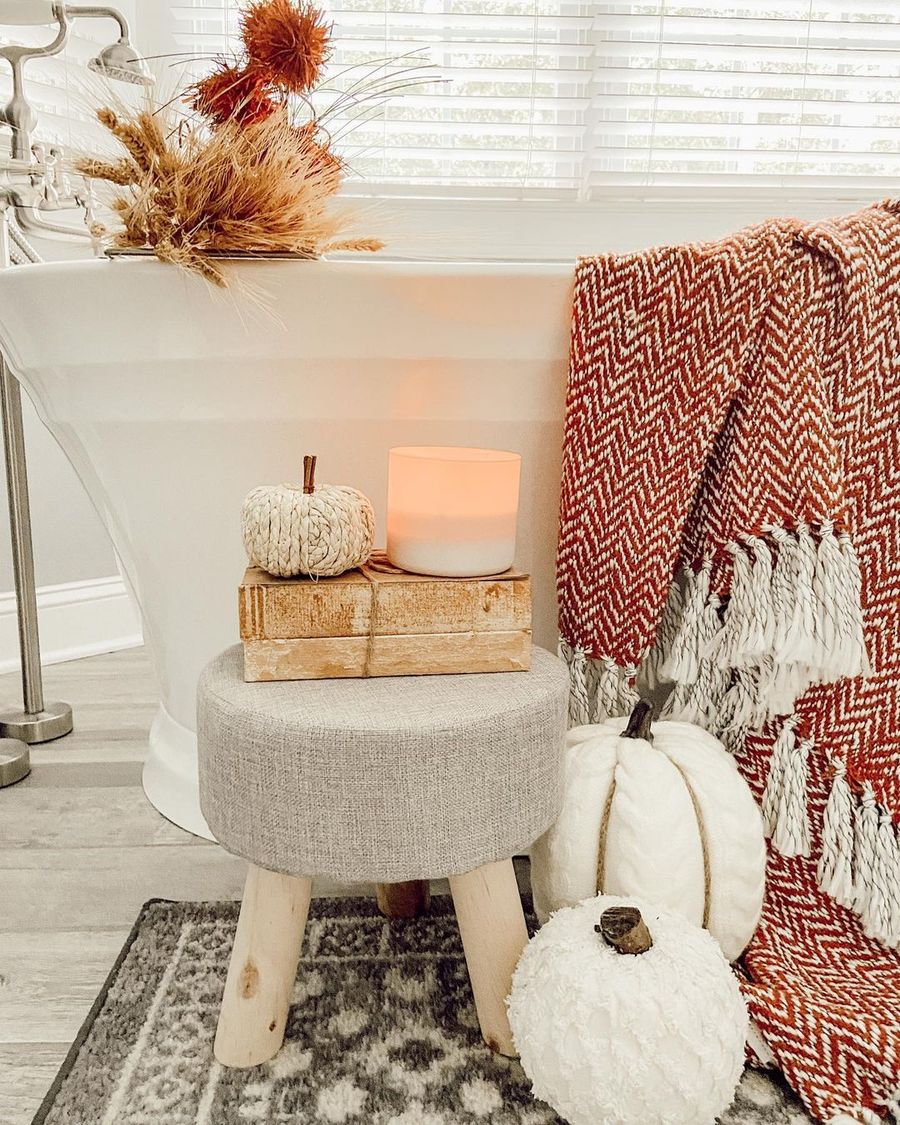 String Lights on Bath Caddy
I love this fall bathtub escape decor! Autumn leaves are strewn around the edge of the bathtub, numerous fall-scented candles rest on the corners, and string lights are draped across the bath caddy. I would love to spend my autumn evenings here!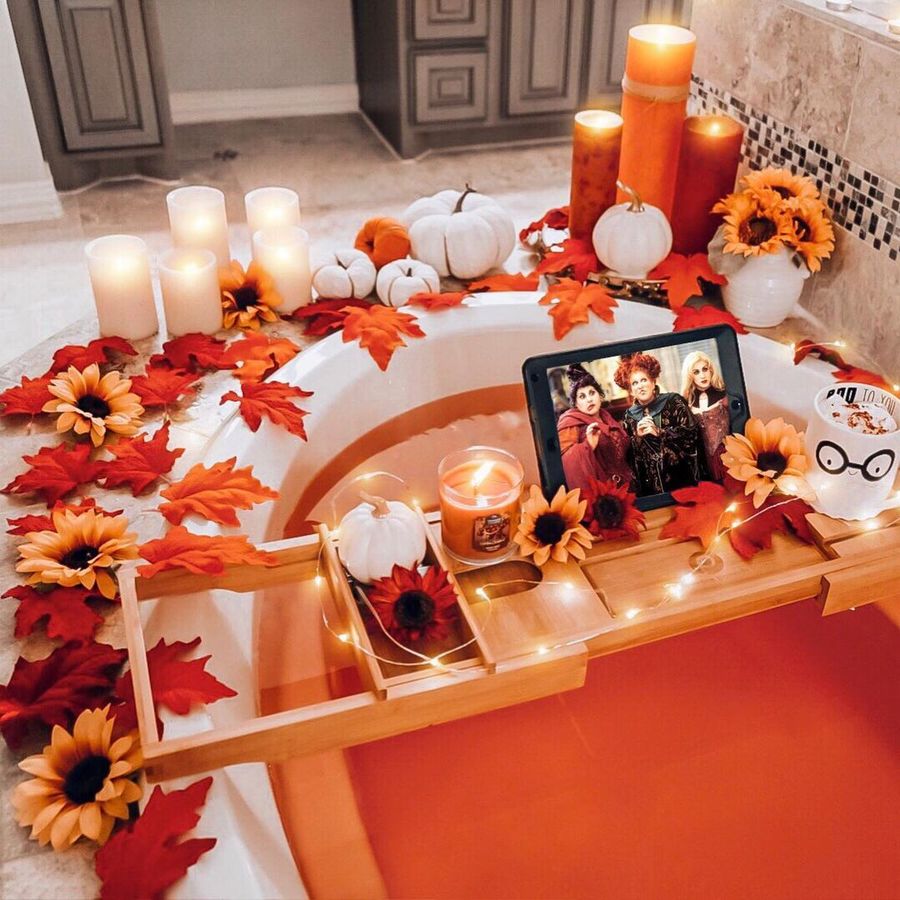 Fall Scented Candles
Fall scented candles will create an aura of autumn in your bathroom. Let's be honest, you need a candle in there anyway, so you might as well go with a fall-scented one!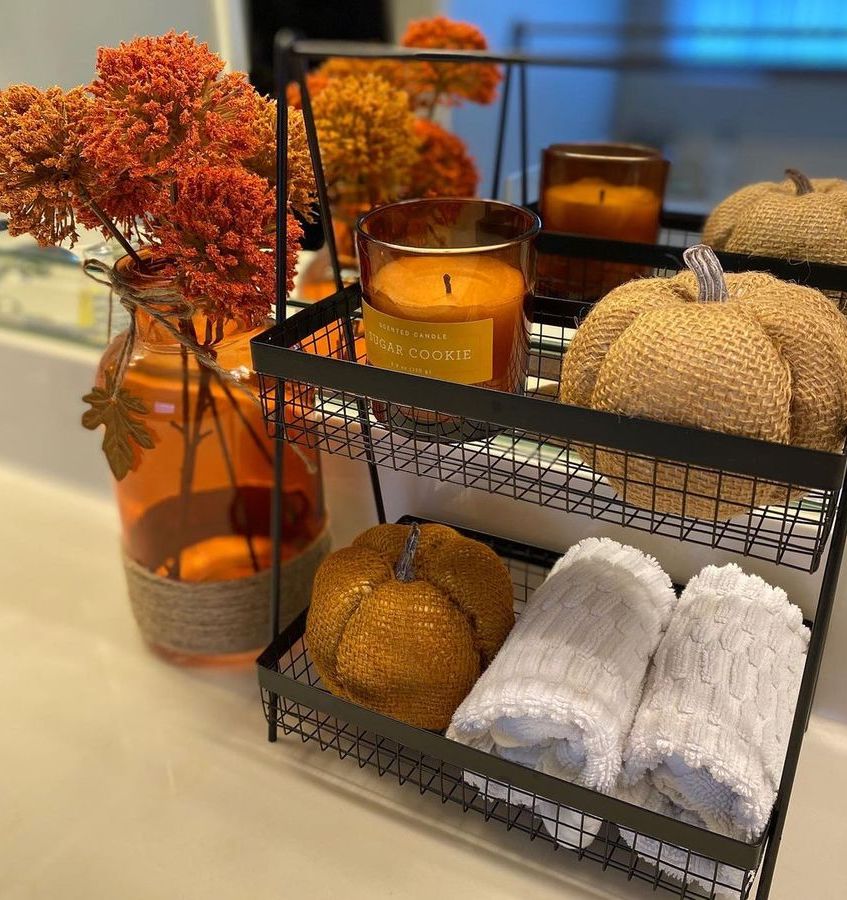 Orange Bath Towels
Fall-colored bath and hand towels are a great way to refresh your bathroom for autumn.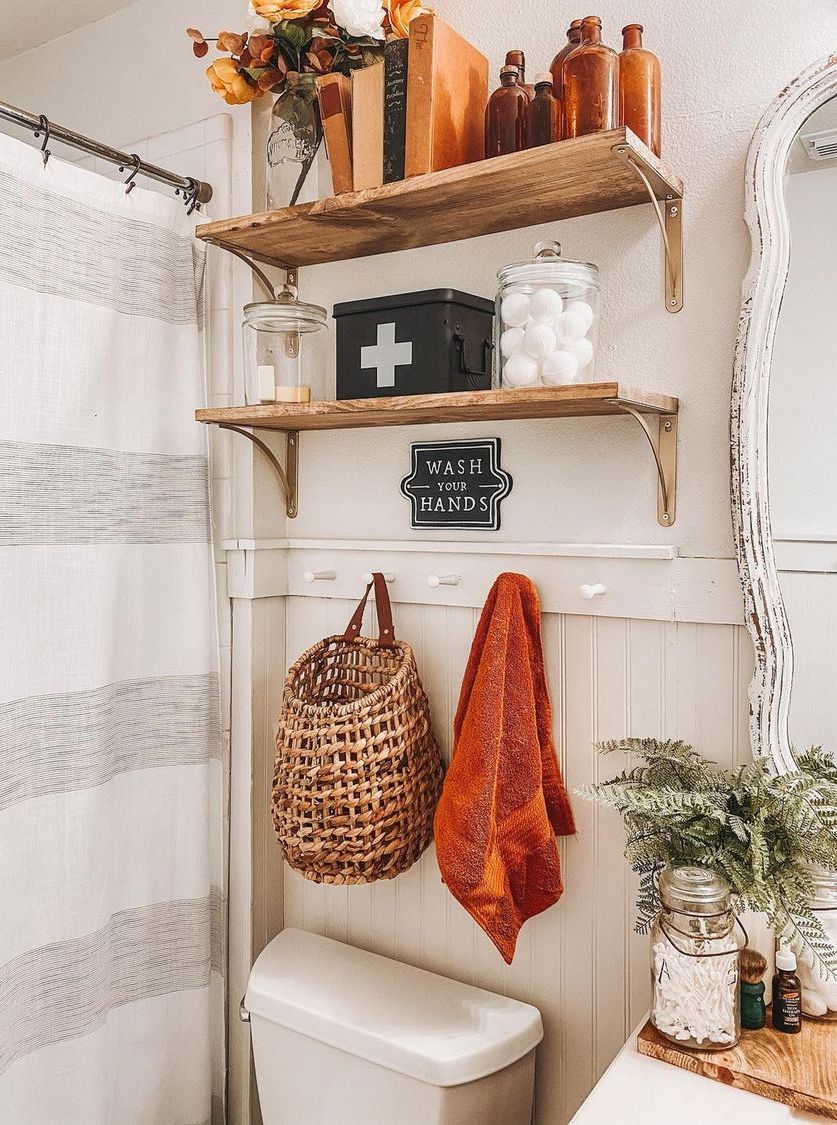 Fall Bath Mat
Don't overlook the bath mat when it comes to fall bathroom decor.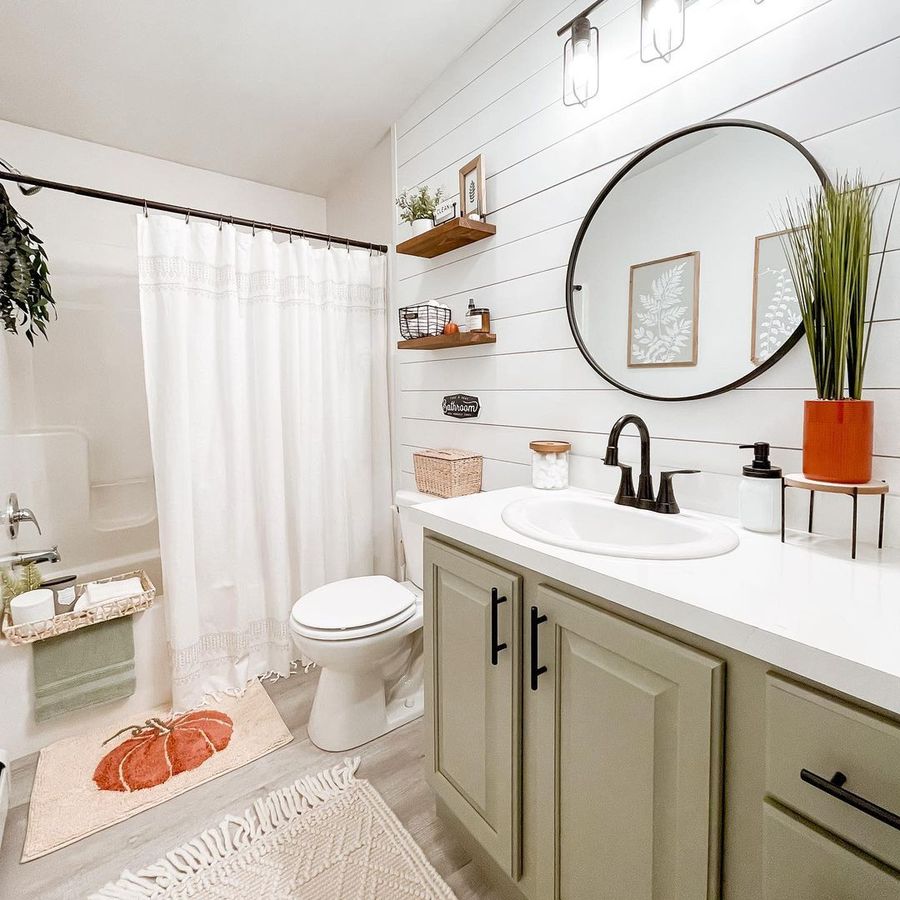 Pumpkin Shower Curtain
You can make a big fall splash in the bathroom with a pumpkin shower curtain like this. Hang a wood fall sign on the wall like this Pumpkin Patch one for good measure, too!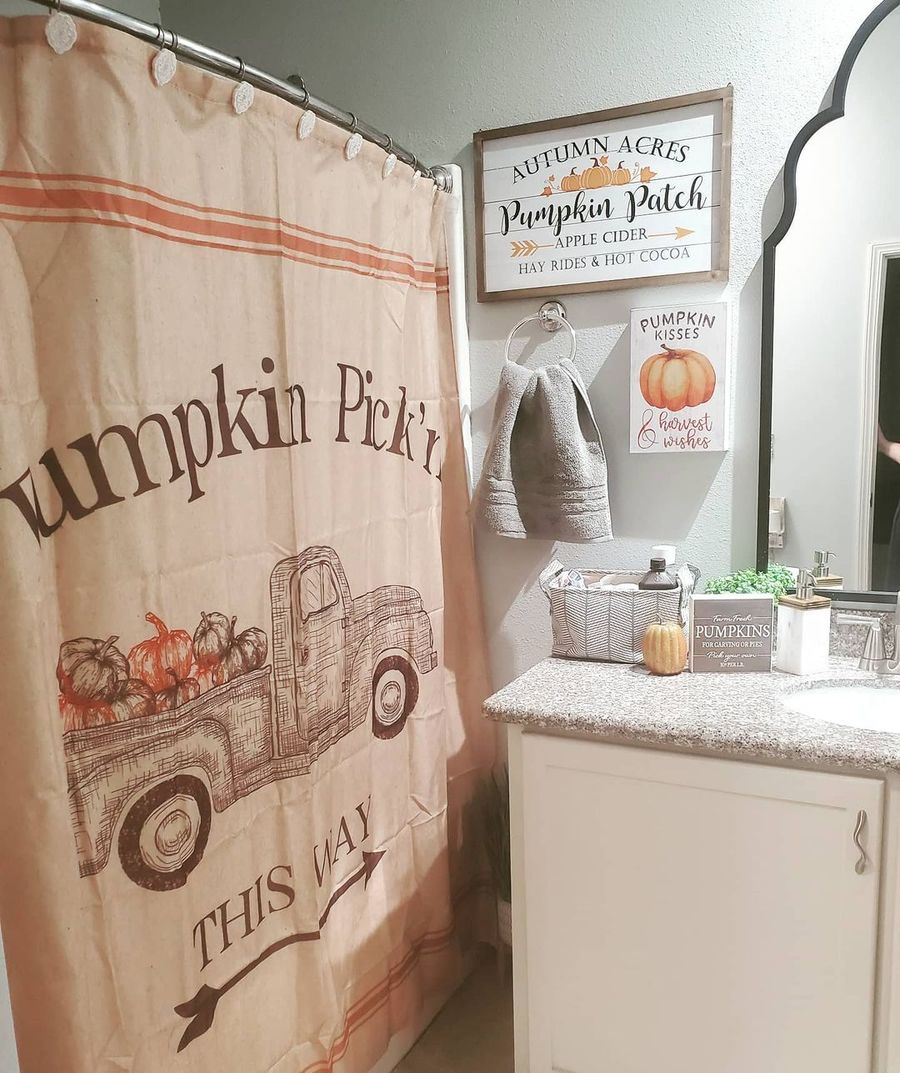 More Fall Decor Ideas
I hope you got inspired by these fall bathroom decorating ideas. Keep reading about how to decorate for fall with these related ideas: