If you're thinking about working with a professional interior designer for the first time, you may be wondering what the interior design process entails.
If you want to DIY the interior design of your home, our interior design tips may help, but for bigger projects, it's best to work with a true professional!
Here's a quick overview of what you can expect when working with a pro.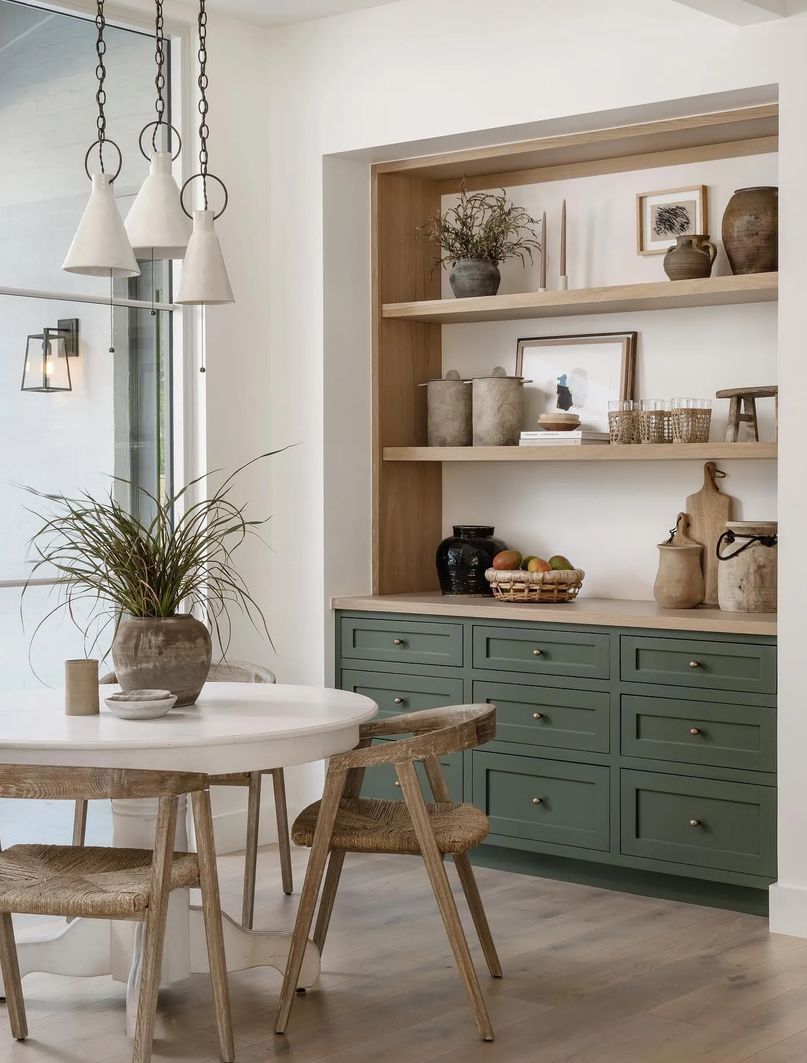 Interior Design Process
The interior design process typically starts with a consultation, during which the designer will get to know you, your style, and your needs for the space. From there, the designer will develop a concept for the space, which will be presented to you in the form of sketches, renderings, or mood boards. Once you've approved the concept, the designer will develop a detailed plan, including a timeline and budget, and begin sourcing materials and furniture. The final step is installation, during which the designer will oversee the placement of all furnishings and decor.
1. Initial consultation
This is when you'll meet with your interior designer and discuss your project goals, budget, and timeframe. You'll also tour the space and take measurements. The designer will use this information to develop a concept for the space. You'll also discuss the budget and what you're hoping to spend on the project.
2. Design concept development
Once your interior designer understands your vision, they'll start working on a design concept for your space. This may include mood boards, sketches, and floor plans. The goal is to capture the overall feel and look of the space. You'll be able to provide feedback and make changes at this stage.
Your designer will likely follow the key principles of interior design:
Balance: This refers to the distribution of visual weight in a room. There are three types of balance: symmetrical, asymmetrical, and radial.
Harmony: This refers to the use of similar colors, textures, and patterns in a space.
Proportion: This refers to the ratio of one element to another. For example, the proportion of a sofa to a coffee table.
Rhythm: This refers to the repetition of elements, such as color, texture, or pattern.
Unity: This refers to the overall cohesiveness of a space.
3. Space planning
Once the design concept is approved, your interior designer will start working on a space plan. This will take into account the furniture, art, and other items you'll be using in the space. The goal is to make sure everything fits well and looks good together.
4. Selecting finishes and furnishings
Selecting decor, hardware, finishes, and furniture is one of the most fun phases of the interior design process! This is when your interior designer will help you select paint colors, flooring, window treatments, and other finishes for your space. They'll also assist you in selecting furniture and accessories that fit your style and budget.
5. Installation
Once all the finishes and furnishings have been selected, your interior designer will oversee the installation process. This includes coordinating with contractors, white-glove delivery services, and other interior design vendors. Once everything is in place, your interior designer will do a final walk-through to make sure you'll be happy with the results.
6. Reveal
This is the big reveal! Your interior designer will present the finished space to you and make sure you're happy with the results. Congratulations, you now have a beautiful, well-designed space that reflects your style and meets your needs. Enjoy!