Country dining tables are a charming addition to any country dining room. When designing a countryside dining room, your main goal should be to create a warm and cozy atmosphere for your guests to gather and share a meal.
If space allows, you'll want to purchase the largest dining table you can fit, and perhaps it may even be extendable. The important thing is to choose a dining table that fits your country home aesthetic.
Country Dining Tables
What is a typical country style dining table, you may ask? Well, country dining tables are rustic in nature, and thus are often crafted from wood. The wood can be finished in a warm brown, beige, gray or off-white tone. Distressed wood is quite common when it comes to country furniture. For me, the most quintessential country dining tables have turned legs.
Here is our selection of country dining tables for you to shop online:
I love the wooden top of this white country dining table with turned white wood legs!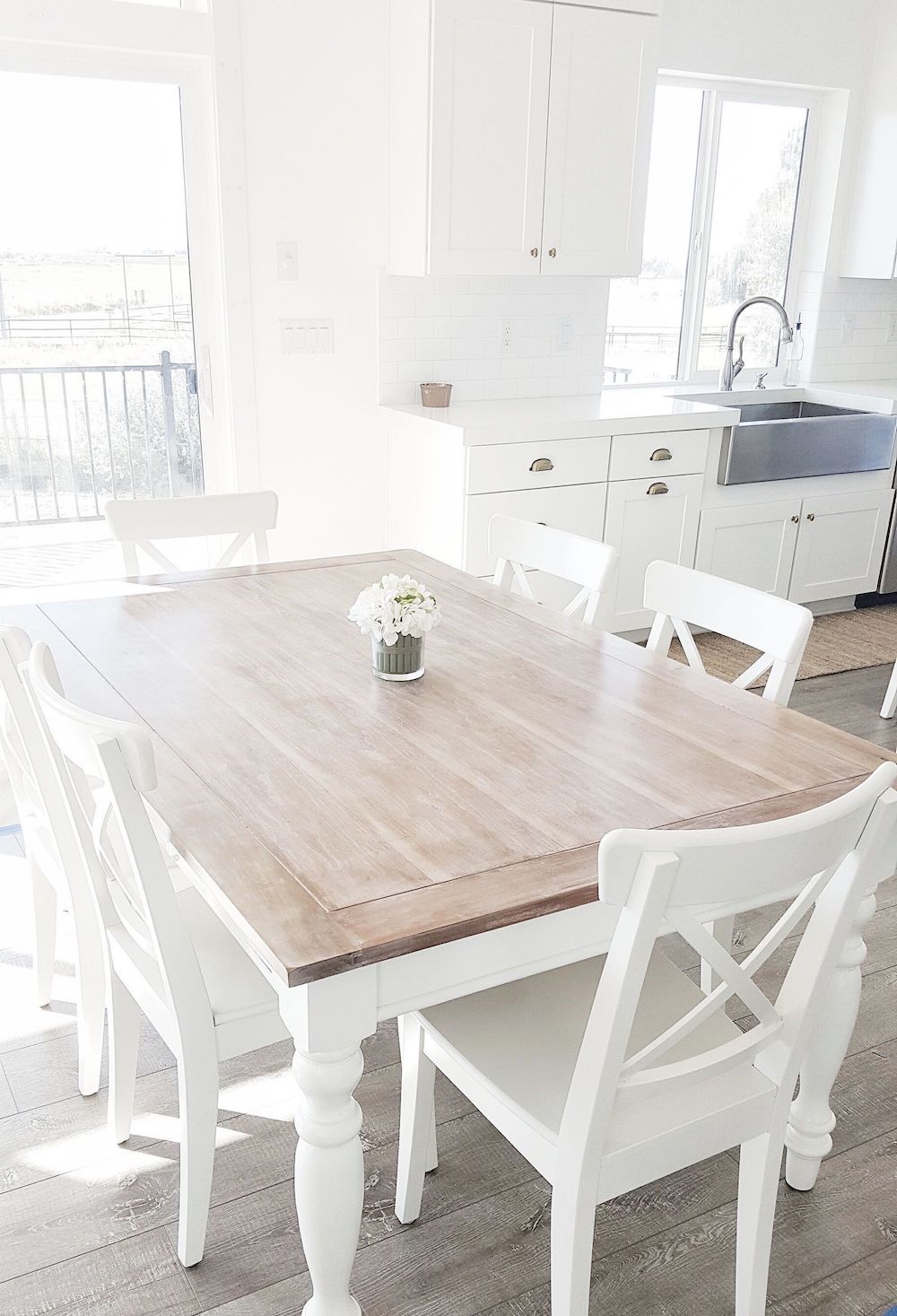 More Country Home Decor Ideas
If you have a country home then don't miss our other ideas, sure to inspire you!
Happy curating!