Having a basement can be a benefit or a pain in the neck. Basements are one of the places some people tend to neglect as it's not really something visitors see when they first enter the house. For many people, basements are simply used as space for storage. However, when things are left to collect dust, the basement becomes a space where items have a tendency to pile up. Many of these items, whether they are old books or clothes, aren't even needed anymore.
Finished Basement Ideas
To revamp your basement and get the full potential out of this space, it's important to start off with a clear space. So, if you're currently thinking about all the unused items in your basement you need to get rid of, you can always consider donating them. Furthermore, you can also consider having a garage sale and use that money to reinvest into building the perfect basement space. Here are just a few ideas of what you can do with your basement.
Small Apartment for the In-Laws
Take some of the stress away when your in-laws come to visit.
Converting your basement into a small apartment is a great overall investment. Depending on how big your basement is, you can have a kitchenette area and bathroom fully equipped with all the amenities. Everyone can have their own space without feeling displaced.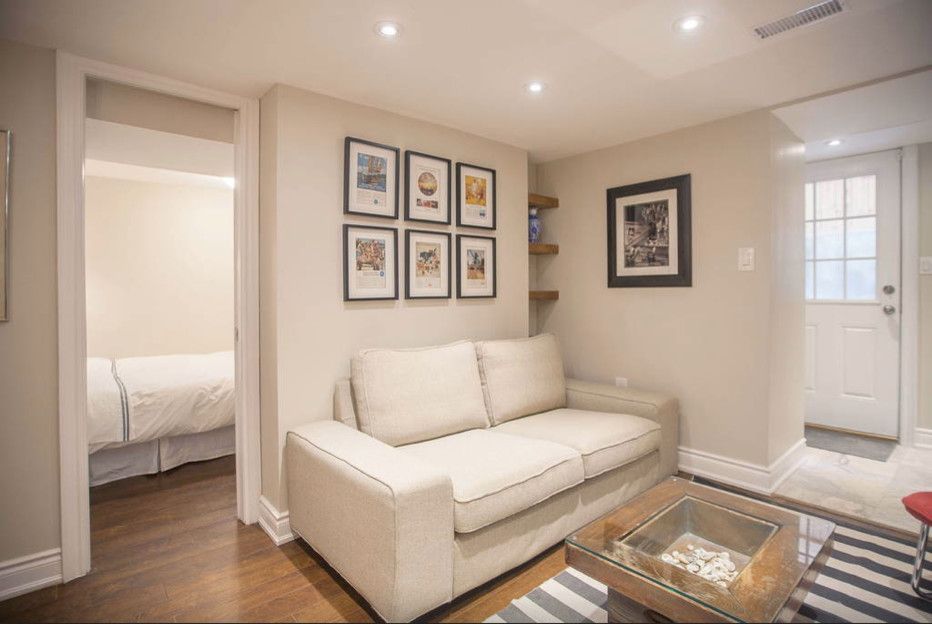 Let's be honest – you don't want to put them up in a poorly-reviewed motel. However, it's also likely you don't want to go into debt trying to book them in the fanciest, most expensive hotel either. A finished in-law basement is the perfect solution!
Modern Basement Bar
If you're more of a socialite, then having a modern basement bar would be a wonderful way to bring the party back to your place. The bar doesn't have to be extravagant. Your house will definitely be the place for friends and family to come to have a few drinks and some great conversation.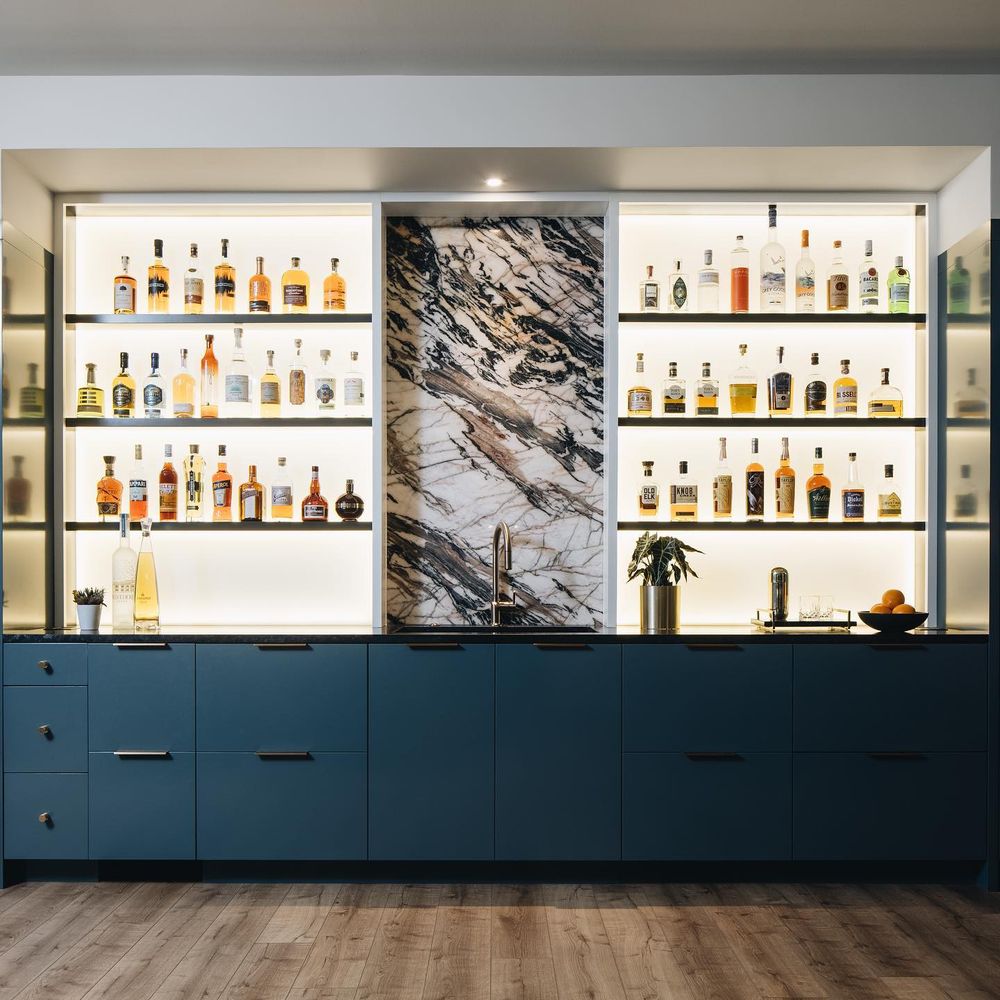 Your basement bar can be more of a lounge or even provide a club atmosphere depending on what you're aiming for. You can even throw in your must-have pool table to complete your modern basement bar.
Home Theater
How cool would it be to have your very own home theater to watch movies at home? Long gone are the days when you had to wait in line for a ticket or sneak in snacks you bought at the dollar store so you wouldn't have to pay $5 for a bag of Skittles.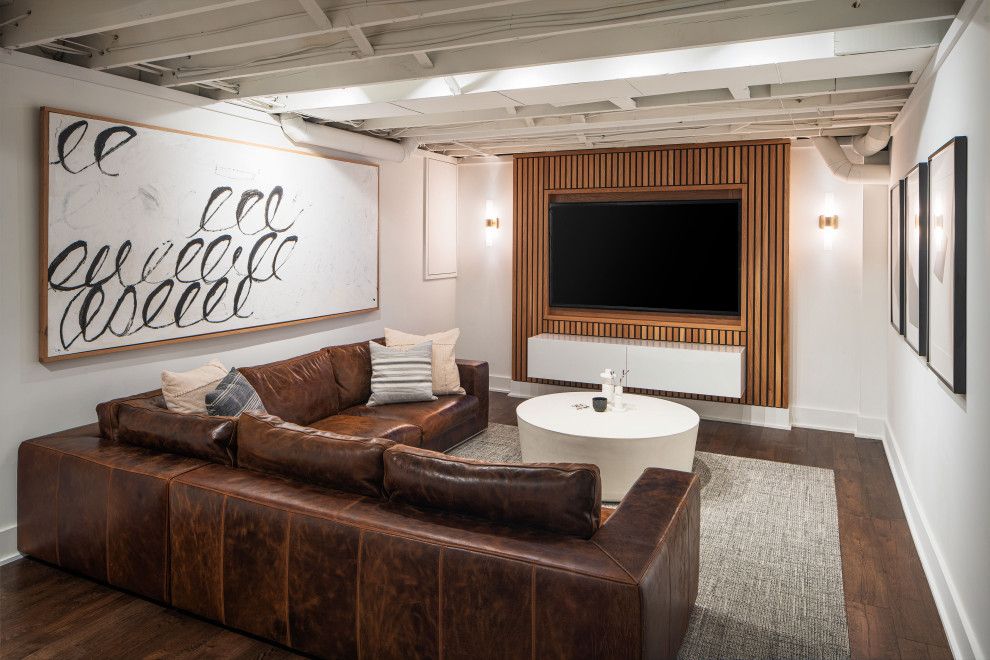 Having a home theater comes with many benefits such as not having to worry about the person that's sitting in front of you blocking the movie screen!
Home Entertainment Center
Entertainment is a huge part of what connects people, enjoying music or television with your friends and family. An entertainment center can also include surround sound speakers, a Jukebox, some cool art pieces, and more.
Extra Storage for Anything
Install shelves in your basement to store just about anything you don't need right away. You could keep beverages, extra nonperishable food, and even seasonal decorations! You've got to store your Christmas tree somewhere, after all. If you're a decorative or festive person, then it's likely that you have a bunch of ornaments rolling around somewhere or even a Holloween inflatable nudged in some corner.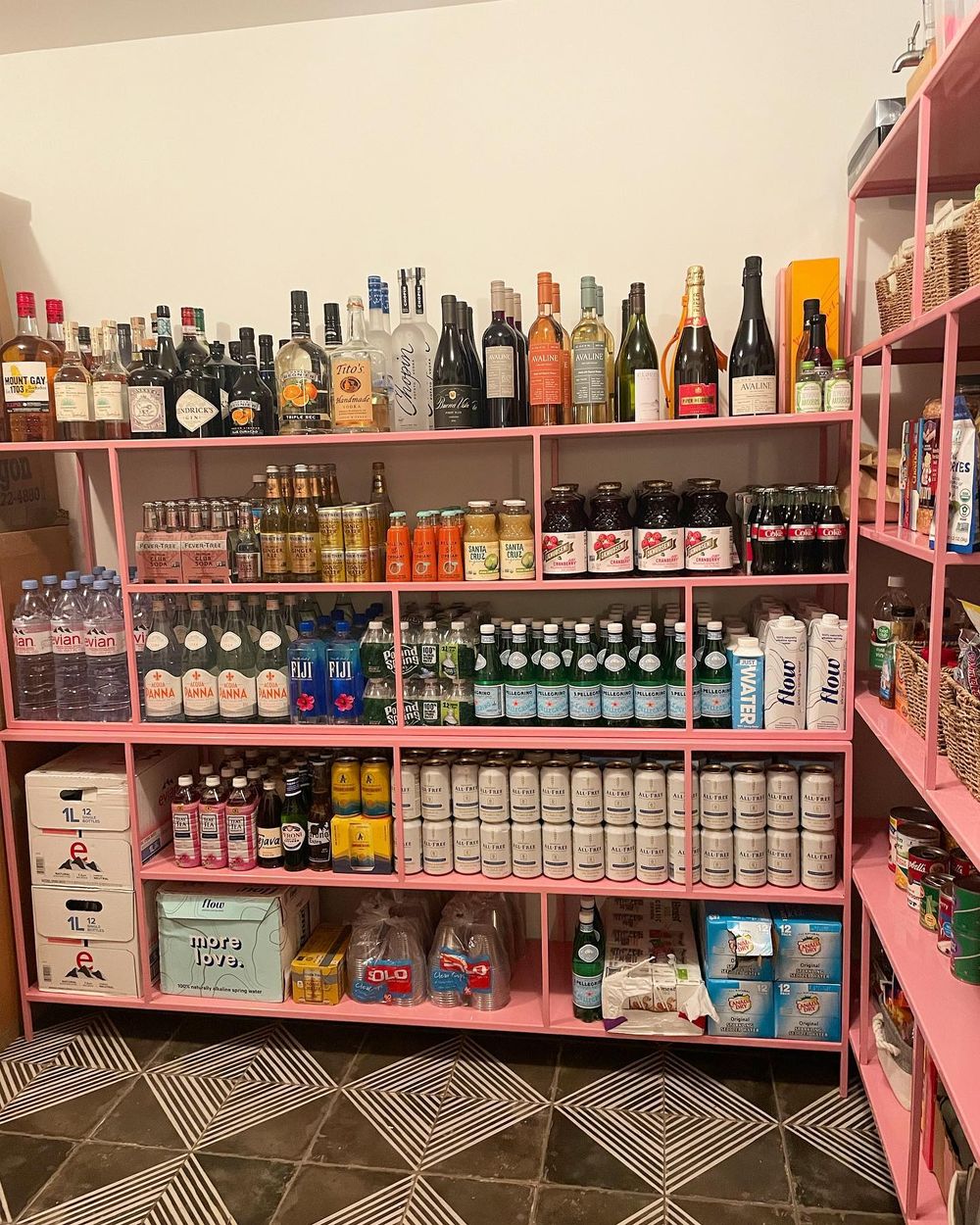 With all the seasons, festivities, and holidays, it's good to have all your decor and other items organized. You can use your basement specifically to store all seasonal items such as candles, Easter baskets, Halloween costumes, Christmas decor, and more.
Home Gym / Work-Out Room
Delegating some space in your basement to your very own home gym area will spice up any boring basement. Let's say you currently use your basement as a storage room. Well, adding a home gym area can help boost the functionality of this space.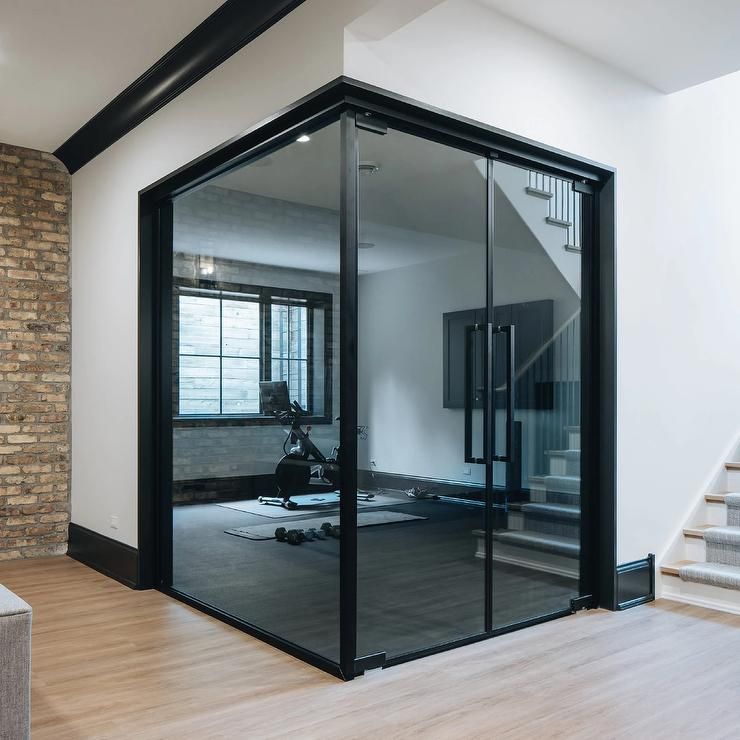 By turning the basement into a home work-out room, you can stay fit and healthy while making the most of your house's square footage! A basement workout never hurt anyone!
Guest Bedroom Space
It's always nice to have some extra space just in case. A guest bedroom gives couples the option of having a place to go and decompress without having to sleep on the couch. It'll also come in handy for those last-minute calls from the family saying they're on their way or when your friends aren't sober enough to drive themselves home. They can have a simple place to crash at your place!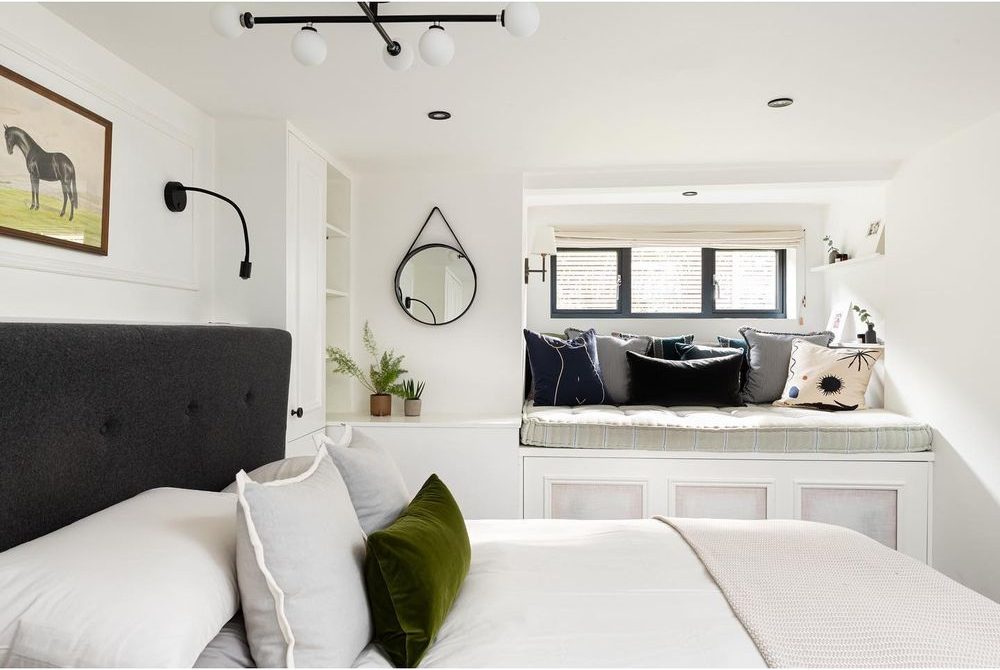 Game Room for the Family
For more hands-on entertainment and family enjoyment, a game room would be excellent. This is a great option for both adults and children because who doesn't love a good game? Depending on the ages of the children, the game room can be designed differently.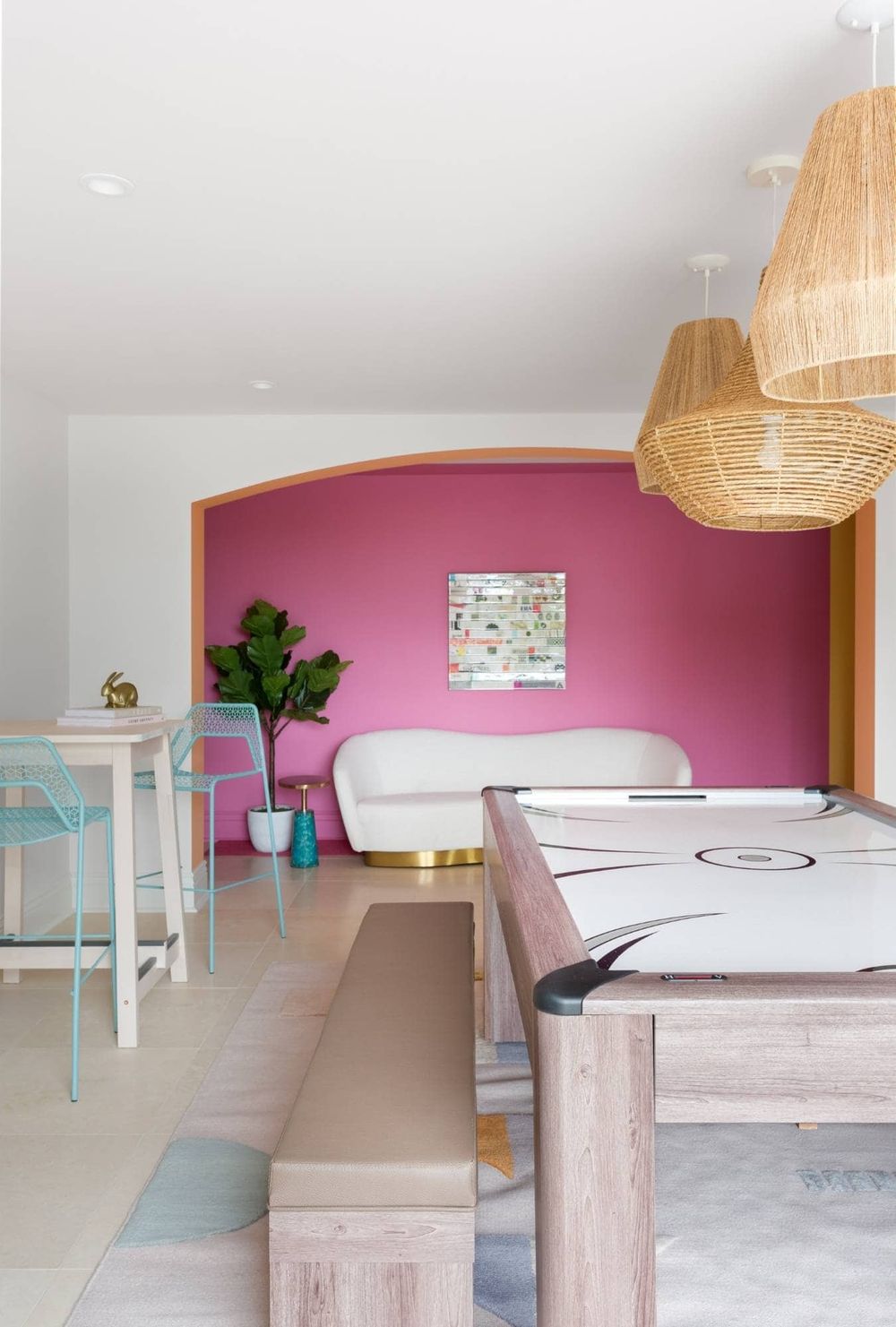 For young children, teens, and adults, you can make the basement into an arcade or gaming room. If you enjoy gaming as well, you can delegate the basement to be your video game sanctuary.
Basement Home Office
Need a quiet place to do your work? Your basement is a good place to have a home office. There's enough space for your desk, filing cabinets, bookshelf, and all your office supplies. Creating the home office of your dreams will definitely get you in the right mindset to get your work done.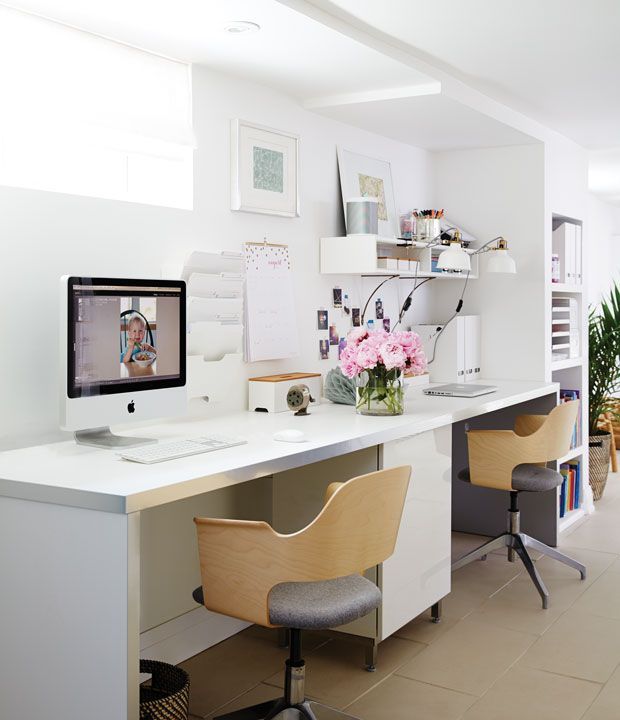 Kids Playroom
It's super important for children to have a place they can go and unload from the stresses of the day. Just as adults value their space and leisure, children do so as well. For toddlers, you can consider putting a play kitchen or playhouse in the basement.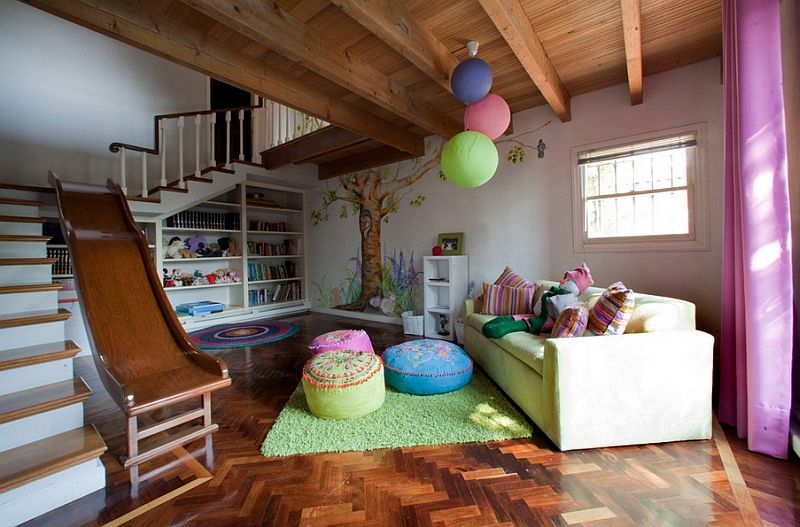 For children, you can include coloring books, puzzles, board games, blocks, beads, etc. This gives kids the opportunity to get a lot of their residual energy out and also express themselves more creatively.
Wine Cellar
For adults looking to bring a more refined and dignified cadence to their home, a wine cellar is a perfect addition. Whether you just partake in a glass of wine every other day or you're an avid wine connoisseur, having a wine cellar will definitely be a conversational piece when you have guests over to your home. Choose from an assortment of different wine cellar racking styles while designing your own cellar.
---
As you can see, there's a huge variety of things you can do with your basement. What's important is to make the most out of this space by making it functional – or at least fun! These home basement ideas will help your basement reach its fullest potential and allow you to enjoy this below-ground area of your home far more than you currently do.