You may be looking for coastal tiles to decorate your bathroom, kitchen, or entryway. You're in luck because when it comes to coastal decor, we're pretty much experts! From pouring over the latest design trends in summer homes, to eyeing top notch interior design projects from seaside homes, there's no place we won't look for the best coastal decor inspiration!
Coastal Tiles
Coastal style tiles can be as "coastal" as you want in an overt or subtle way. Choosing a tile with a motif like a seashell, sea animal, or ocean wave for example will be very attention-grabbing in your space. If you have other elements of decor that you wish to stand out, it's probably better to go with a neutral or simple coastal style tile. Simple tiles in a sand color or sea blue color will fit in great without overpowering the decor of your bathroom or kitchen.
Coastal Tile Decor Ideas
If you're looking for the most common types of coastal tiles found in coastal homes, then this list will help you out! These are the major coastal tile decorating trends when it comes to getting a pretty backsplash or tile floor in your coastal home!
Seaglass Tiles
Seaglass tiles make for a beautiful backsplash in your kitchen or bathroom!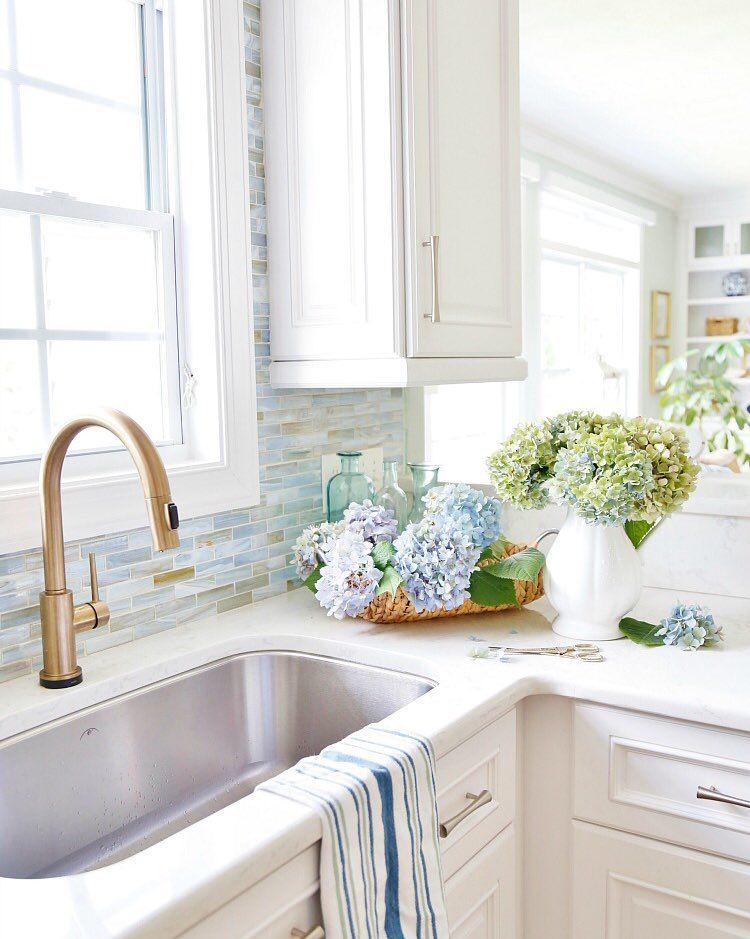 Pebble Tile
I love the look of little stones or pebbles used as tile on the wall or floor! My only concern is that they may be slightly uncomfortable to walk on if they're not REALLY flat. But I'm sure they are, of course.
Mermaid Tile
Also called Fish Scale Tile, this type of tile will give your space a very coastal look!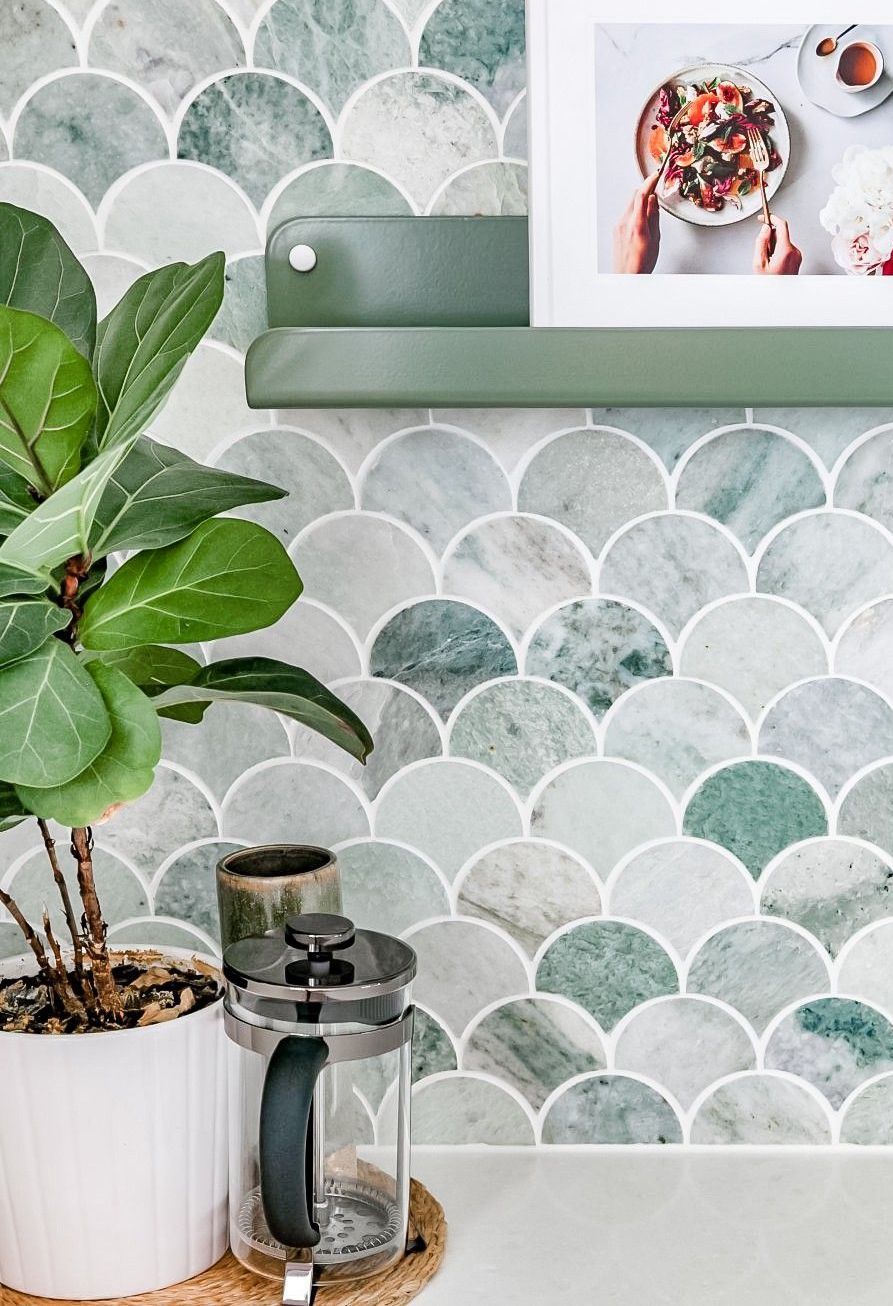 Ceramic Tile
Lastly, you can go with a solid colored ceramic tile for your coastal bathroom or kitchen. As for the color palette, it's best to stick to sea blue, sea green, white, or a sandy beige. Coral is another option, but I personally find it a little bit outdated!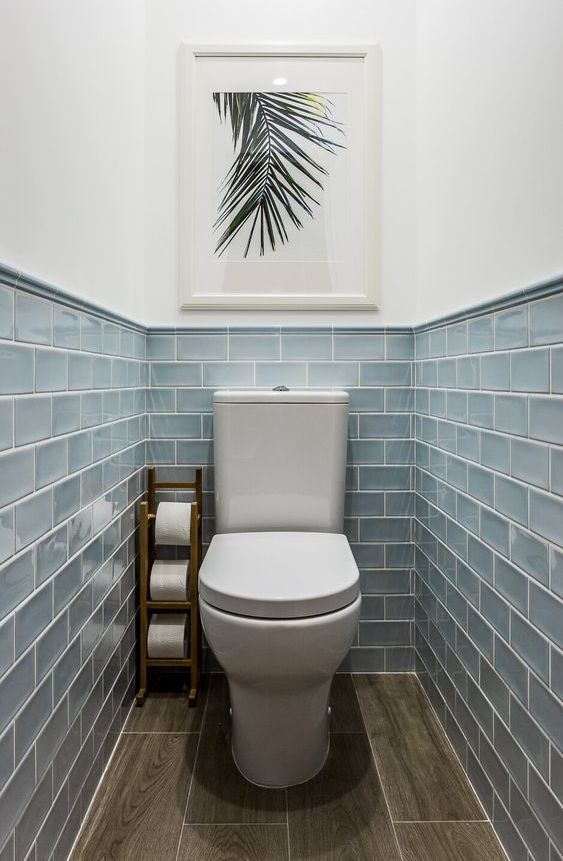 I hope this post inspired you and helped you find the right coastal tile for your home!
More Coastal Decorating
If you want more inspiration for decorating the perfect coastal home or summer house, then please continue reading our other popular seaside home decor articles below!
Happy curating!