Coastal rugs will make any room in your summer home instantly more cozy. If you're looking for a new rug for your beach home or vacation home, then check out our selection of beautiful coastal rugs to buy online. We'll share highly rated, affordable rugs that would look beautiful in any room in your home.
Coastal Rugs
Coastal style rugs could have sea life motifs or symbols on them (like starfish or coral), simple blue and white stripes, or they could be made of a natural material like sisal. There are many different options when it comes to rugs for beach homes. Coastal decor is all about bringing the seaside indoors and these rugs do not disappoint.
Remember, if you're planning to decorate with a patterned or printed rug, it's best to pair it with solid-colored furniture. Some of these rugs are quite attention-grabbing so keep that in mind as you design your space!

Here are a few ways to style your new rug. If you go for a striped rug in the bedroom, opt for white sheets and a neutral bed like this wicker bed. A simple beige bench with rustic wood legs is the color of the sandy shores outside. The fish wall art completes the oceanic vibe of this pretty coastal bedroom.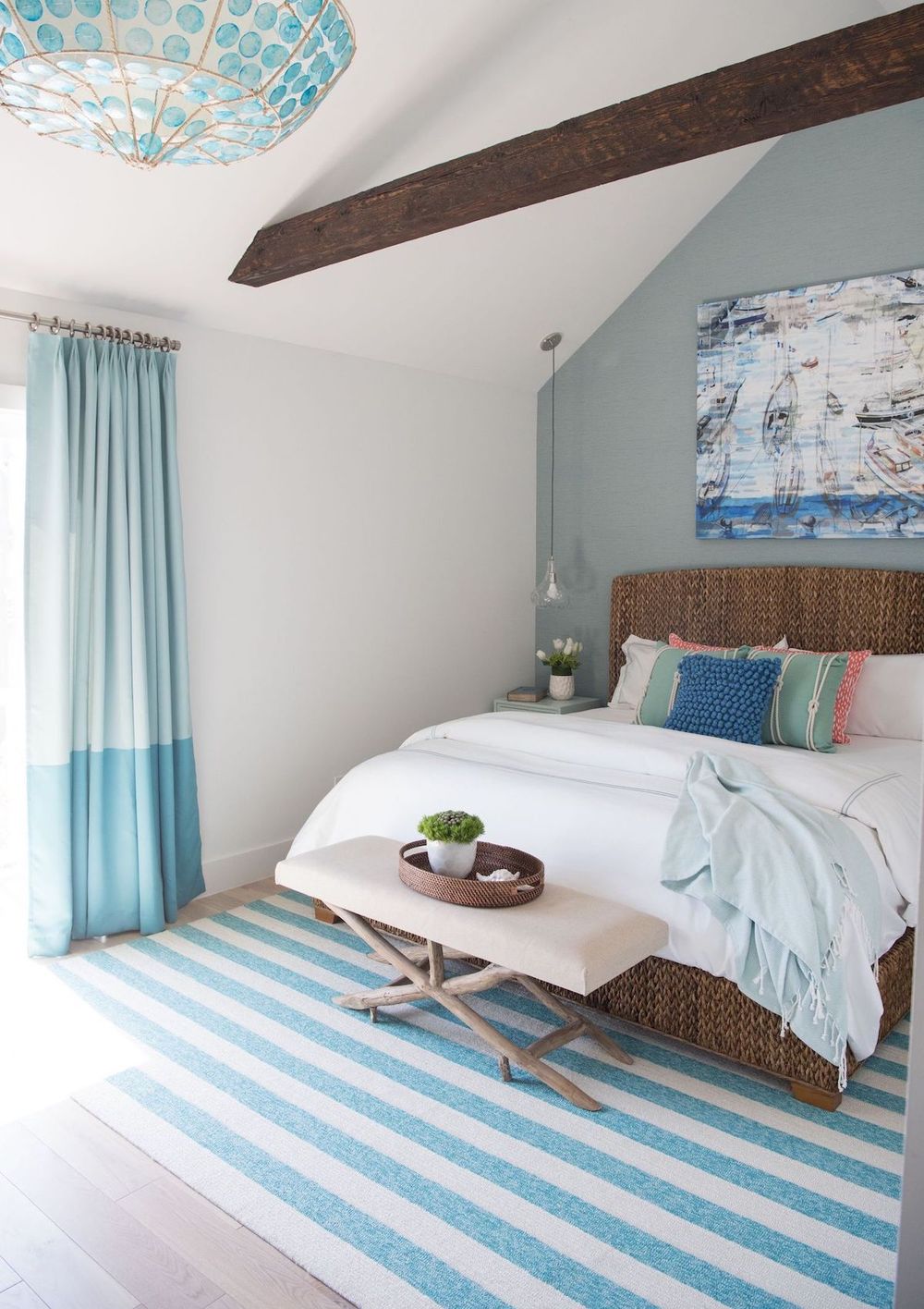 A great way to show off a patterned rug is to use it below a clear glass or acrylic coffee table. That way, you can still see the pattern of the rug when you are sitting down or standing far away. The waves on this rug create an interesting coastal living room, for sure!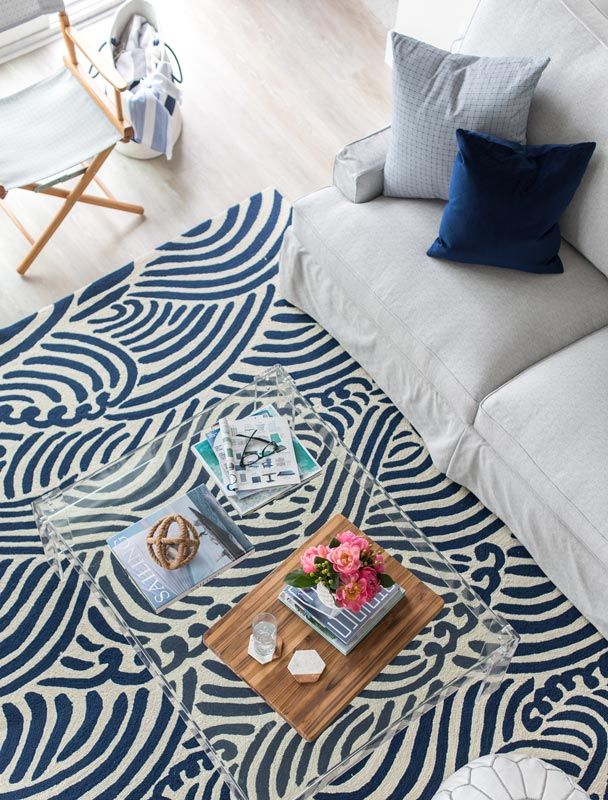 What do you think of our selection? Let us know in the comments below. We love hearing from you!
More Coastal Decor Ideas
Looking for more coastal home decorating ideas? We've got you covered. Check out a few of our popular coastal home decor posts below: