We all want to update our homes for spring once March comes around, but how can you decorate for spring on a budget? Don't worry, these affordable spring decor ideas will help you create a spring-inspired home with a small budget. We're here to share ten top ways you can decorate for spring on a budget.
We've already shared the best spring home decor ideas as well as the most affordable spring decorations to buy online. But now it's time to talk about really affordable spring decor for people on a budget! Most of these ideas you can steal using things around the house you already own! If not, you can buy supplies very cheaply.
Budget-Friendly Spring Decor
Affordable spring decor that still looks good is possible. We're here to guide you with several budget spring decor ideas. Here we go!
The trick to affordable spring decorating is to keep it small and easy.
1. Garland on the Mantel
A very affordable way to decorate for spring is to use a beautiful eucalyptus garland and drape it over your fireplace mantel or bed frame.
2. Pastel Eggs in a Clear Vase
An easy way for budget spring decor is using pastel eggs in a clear cylinder vase. You can top this arrangement off with flowers or natural branches. This particular vase has a base of sand and small pebbles.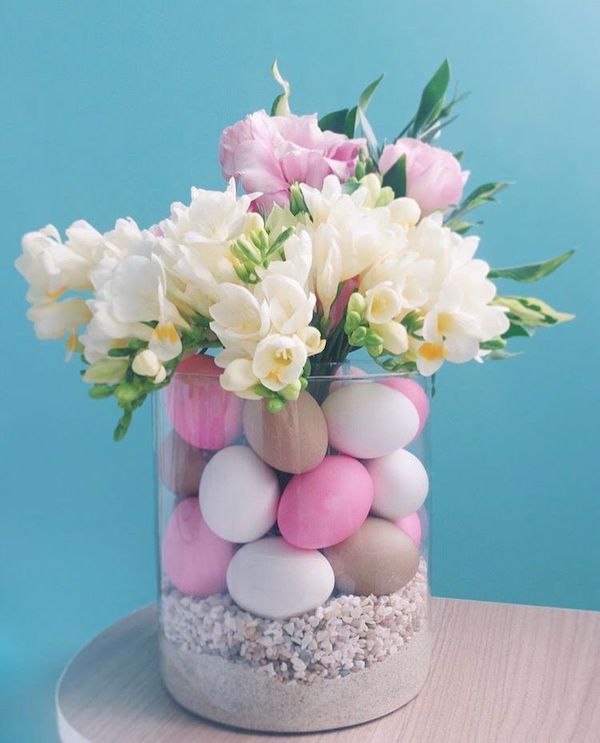 3. DIY Decorations
When in doubt, DIY it up! There are so many beautiful homemade DIY spring decor and crafts ideas you can make at home. This is a great way to spend your Saturday or Sunday afternoon. Please read the most popular DIY home decor ideas for dozens of great budget DIY decor ideas for spring!
4. Free Spring Printables
If you have a color printer, you can print out a beautiful spring graphic and either frame it or clip it to a clipboard to create a lovely decoration for free! We love this one by Ella Claire.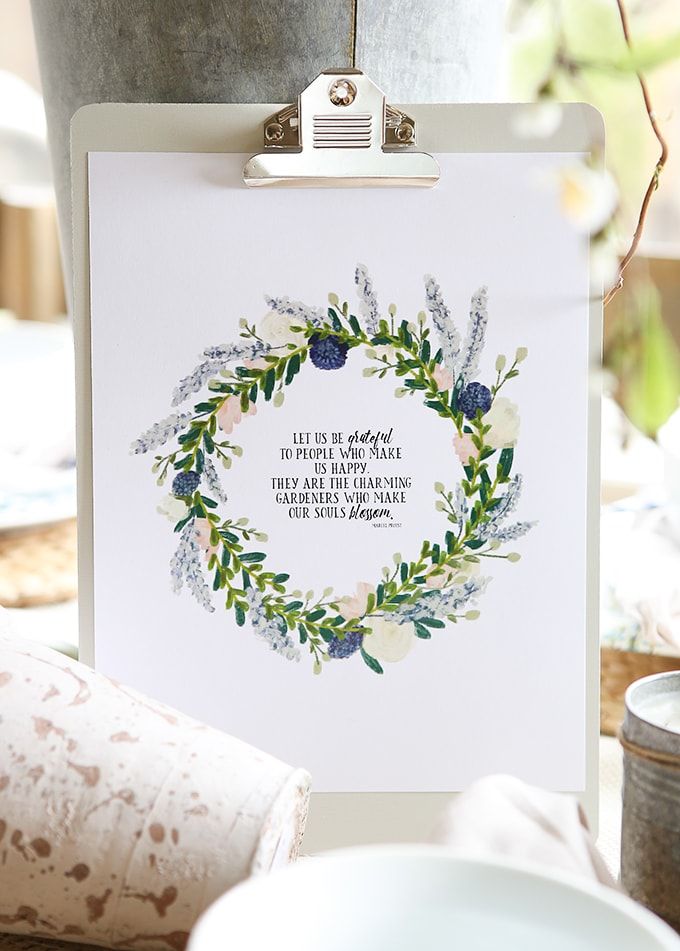 5. Branches in a Clear Glass Vase
This is a very easy way to decorate for spring on a budget. Pick up some fallen branches from nature outside your house and put them in a glass vase filled with fresh water.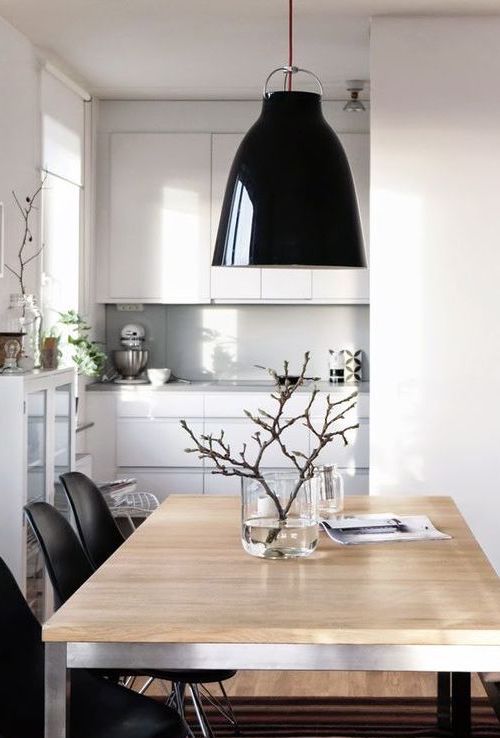 6. Create Flowers from Coffee Filters
Did you know you can make beautiful spring flowers from coffee filters? This craft is a super affordable way to create spring decorations using something you probably already have in your cabinet! Click the link below the image for the tutorial instructions.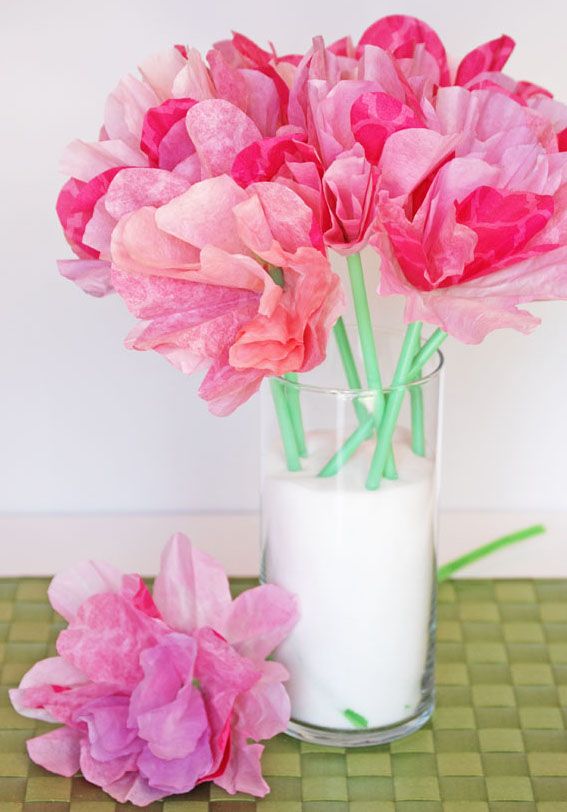 7. Change Up Your Pillows
Swapping out your winter throw pillows for some fresh spring throw pillows is a great way to change the look of your sofa or bed affordably! You can go with a floral throw pillow, pale green pillow, or a baby pink throw pillow.
8. Fresh Cut Flowers
If you already have a garden, then this tip is quite obvious, but using fresh-cut flowers is a beautiful and affordable way to decorate for spring! You can pick up some budget flowers from Trader Joe's if you don't have your own garden. I put my flowers from the florist in old glass bottles that I drank fresh juice out of. This helps me save money on buying new vases! Put the flowers in a galvanized bucket for a more rustic, farmhouse look.
9. Change out Your Soap
You can purchase budget-friendly soap from Amazon in spring scents like rose, lavender, olive oil, honey, and vanilla.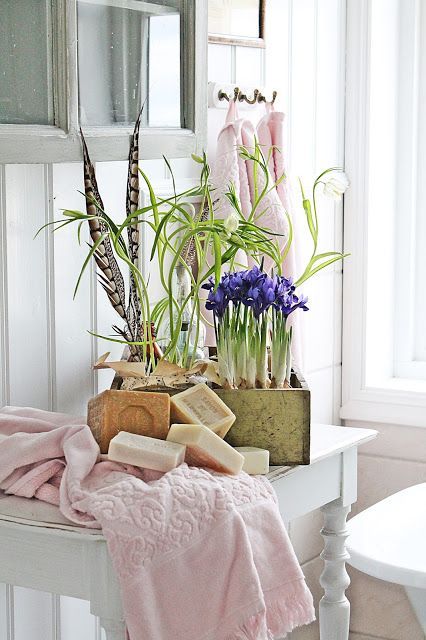 10. Affordable Succulents
You can get affordable succulents online from many places. Shop around, but many of these little natural beauties can be picked up for less than $10!
I hope you found a few good budget spring decor ideas as you decorate your home for spring! Let us know your favorite spring decorating ideas in the comments below!
Here are a few more related articles you can read for spring decor inspiration!