It's almost spring and you may be starting to think about finding some farmhouse spring home decor ideas to inspire you! Giving your farmhouse home a fresh, updated look for spring is a fantastic idea. After a long and cold winter, we all need a bit of cheerfulness in our homes. These ideas will help you achieve a farmhouse look for spring!
We have already shared some amazing spring home decor ideas, but this post will focus on Farmhouse style specifically!
We love Farmhouse decor for its rustic elements and family friendly nature. The modern farmhouse decor style has been popularized by television personalities such as Joanna Gaines. Even if you don't live on a farm in the American countryside, you can still take inspiration from this cozy decorating style!
Farmhouse Spring Living Room Decor
These Farmhouse spring living room decor ideas will help you create a spring-inspired family room at home.
Cherry Blossoms on the Fireplace and Pink Peonies on the Coffee Table
From cherry blossoms to peonies and roses, there are endless amounts of pink flowers to choose from as you decorate for spring!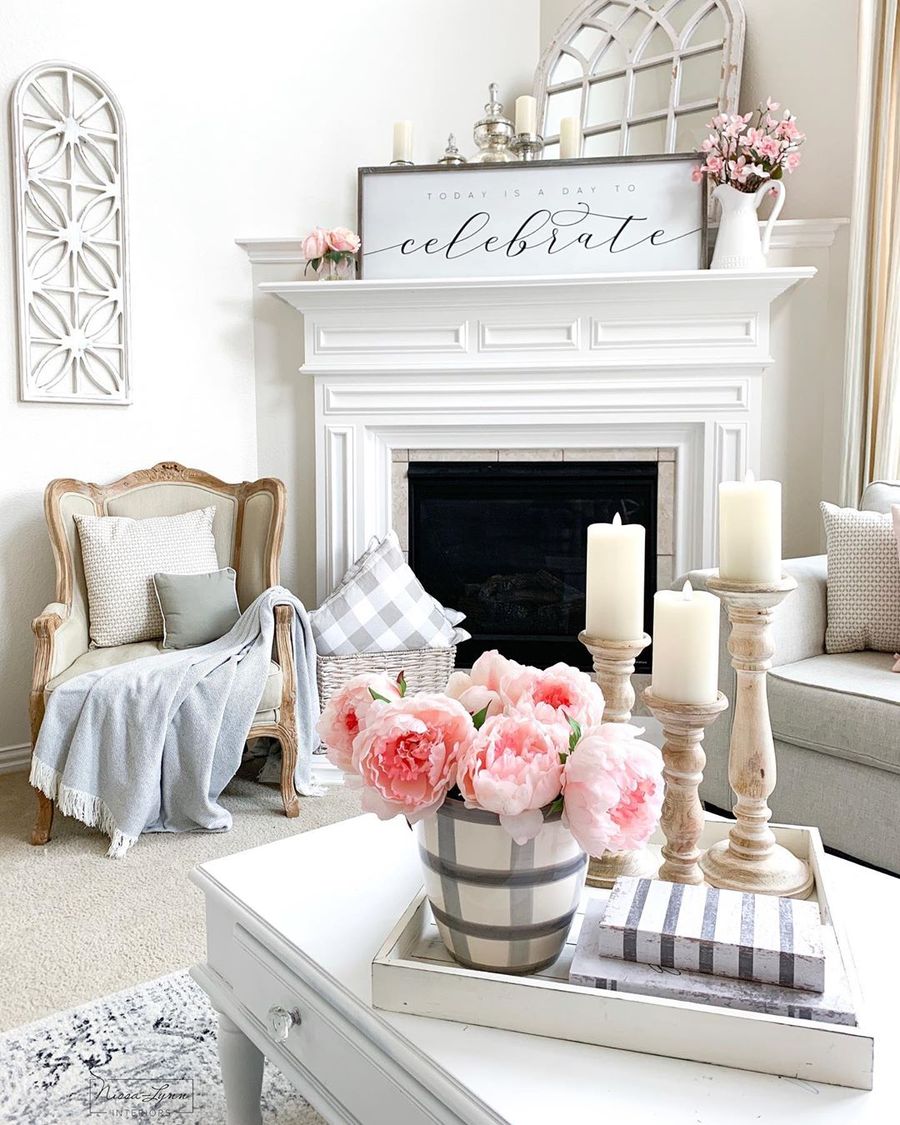 Botanical Wall Prints and Pink Roses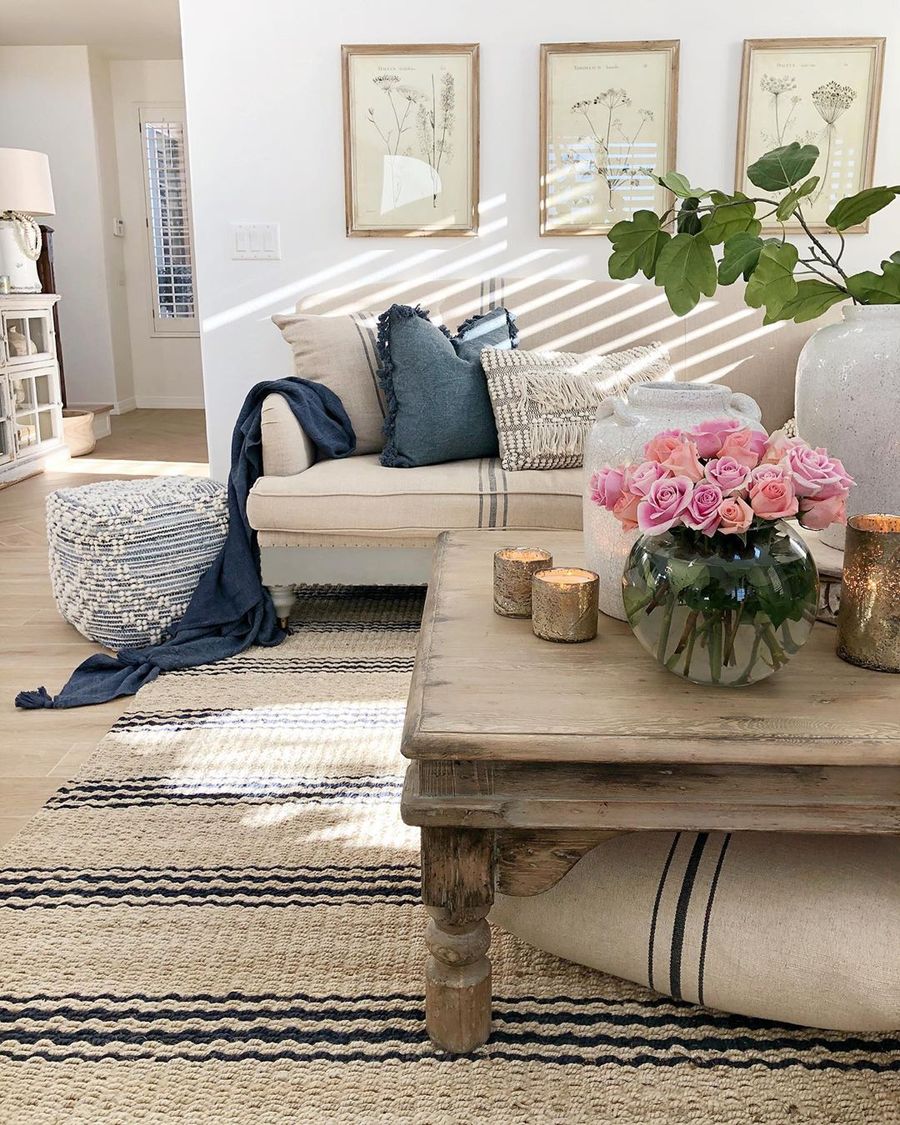 Floral Coffee Table Decor with a White Vase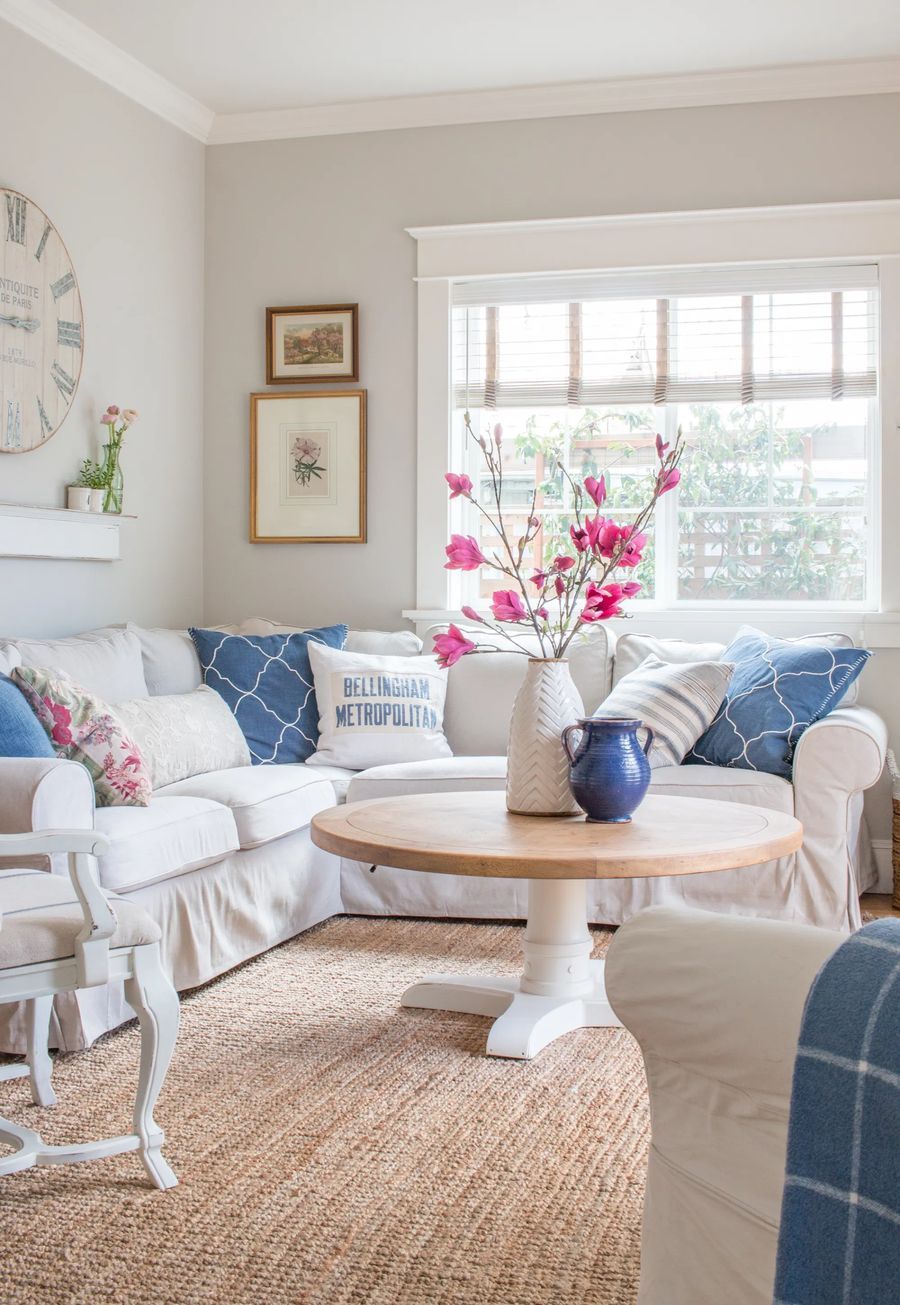 Farmhouse Spring Dining Room Decor
If you want to decorate your dining room for spring, these home decor ideas will spark your imagination.
Spring Floral Centerpiece
Creating a spring centerpiece for your dining room is the perfect way to celebrate spring while you eat at home.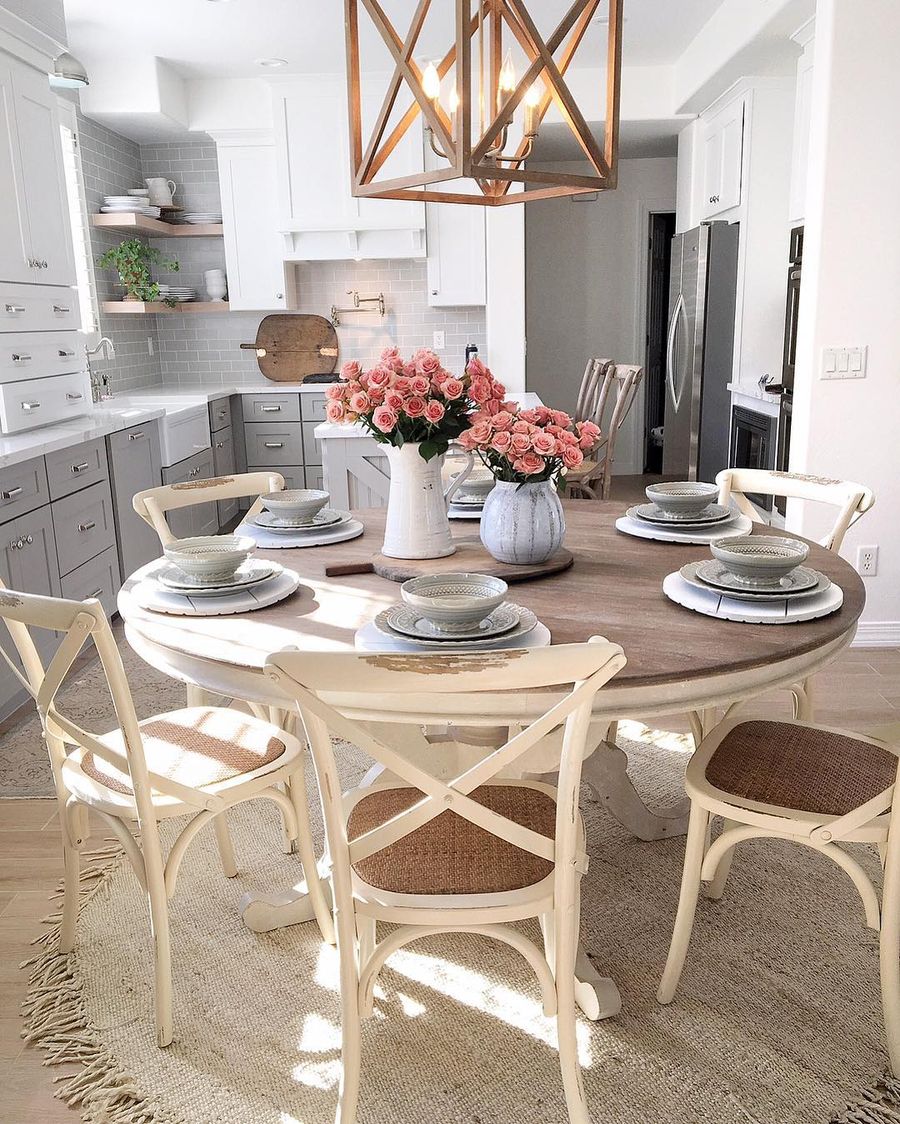 Pale Pink Tableware
Swap out your winter tableware with some fresh pale color tableware like soft pink and baby blue!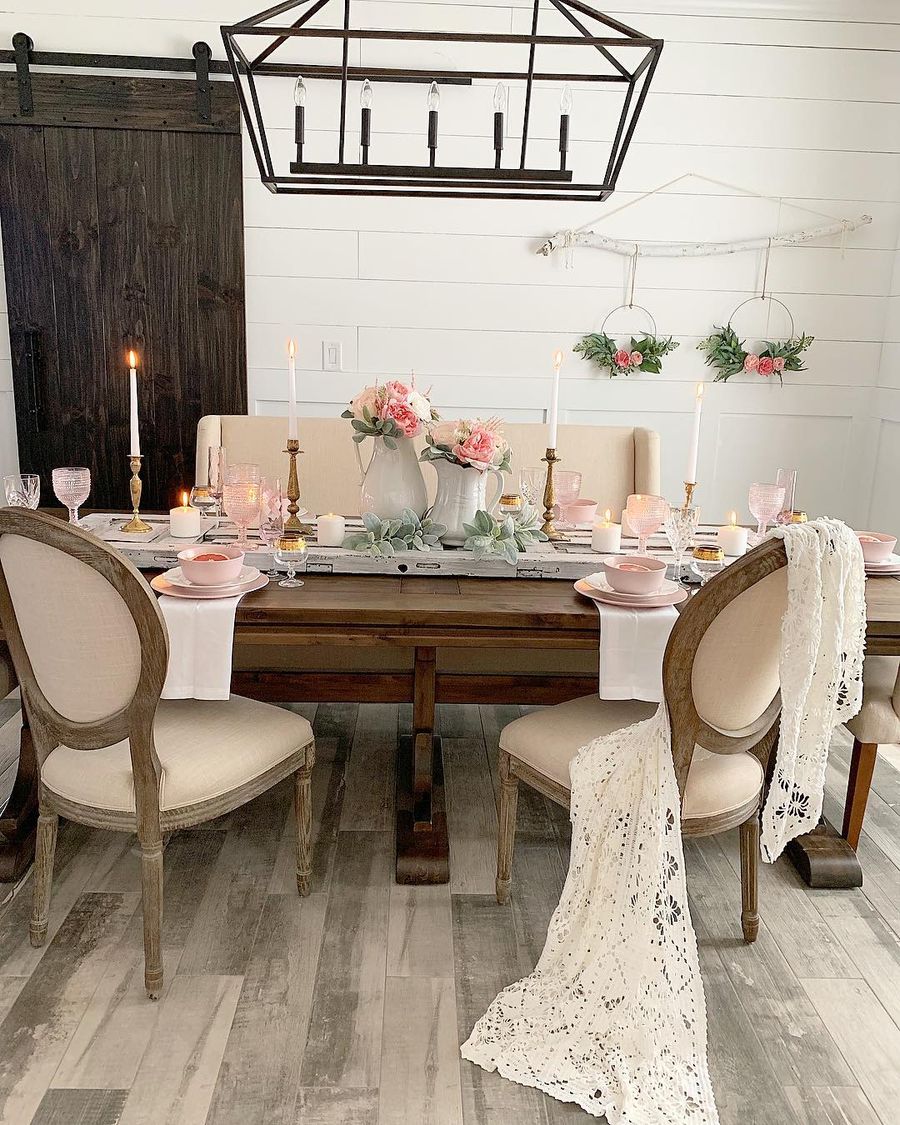 Eucalyptus Table Setting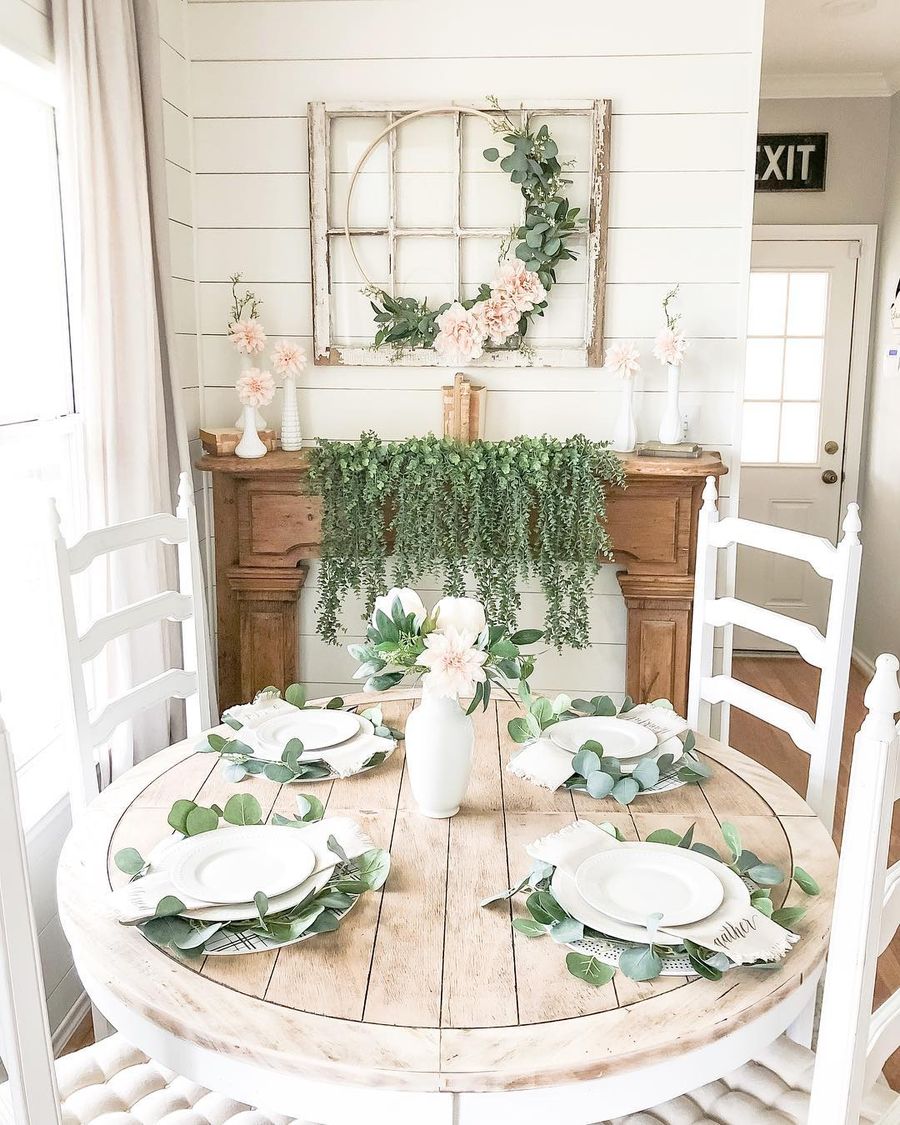 Farmhouse Spring Bedroom Decor
Make some updates in the bedroom with these spring bedroom decor ideas!
Hanging Flower Basket above Bed
I love this wicker basket filled with various flowers hanging above the bed of this farmhouse home. It's the perfect way to make a spring statement in the bedroom.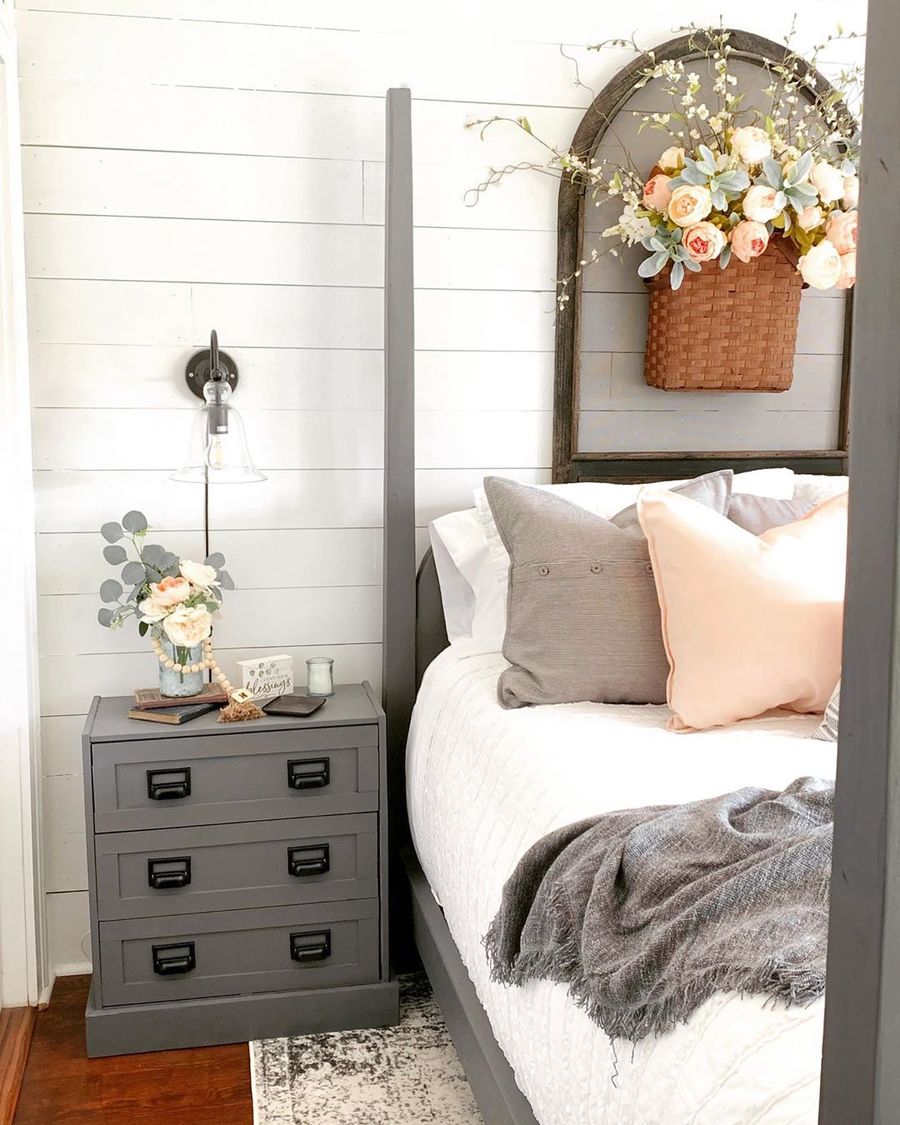 Flowers in a White Pitcher on the Nightstand
A simple way to decorate for spring is to take a creamy white pitcher and fill it with simple cut flowers from your garden!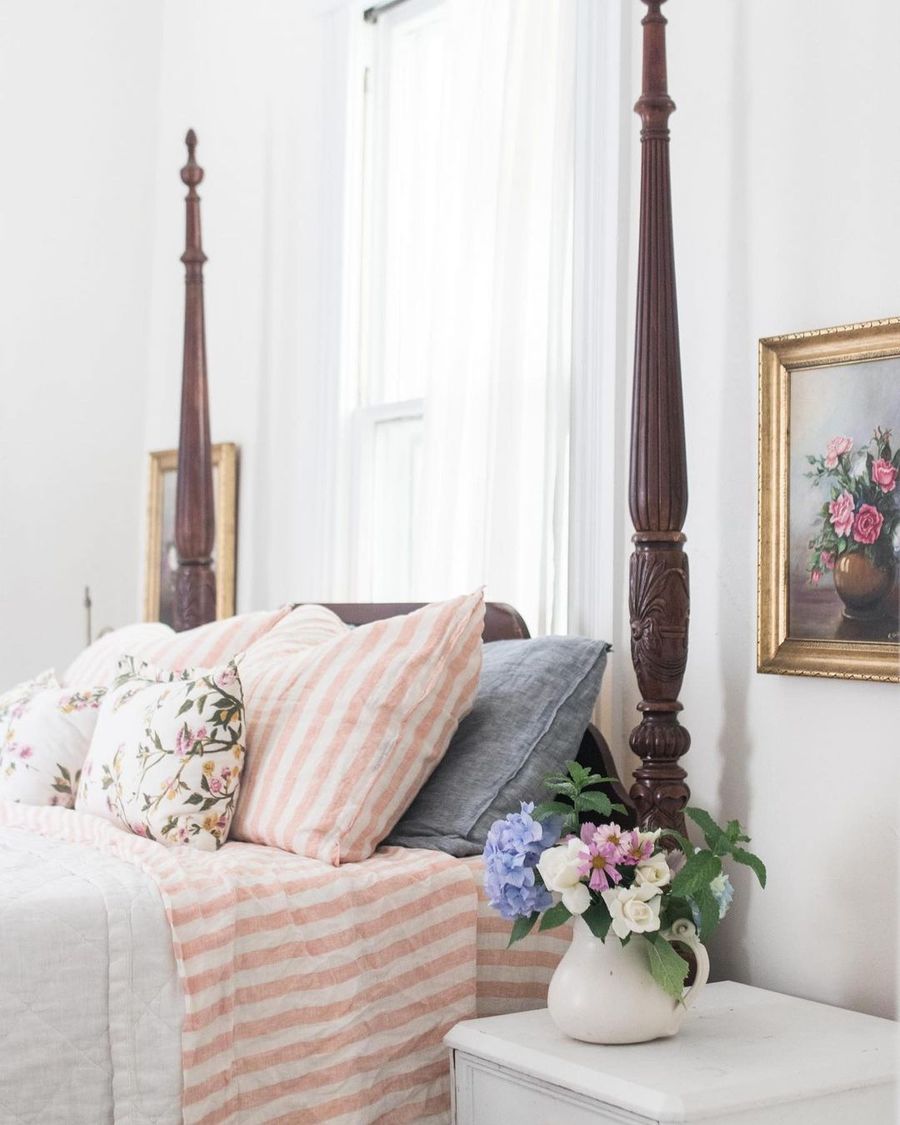 Homemade Floral Pillows
These hand sewn floral pillows with a vintage look are the perfect way to update this farmhouse bedroom for spring.
Farmhouse Spring Home Decorations
Here are some practical farmhouse spring home decorations you can use around the house.
'Hello Spring' Sign
This farmhouse entryway with shiplap walls has a black and white 'Hello Spring' framed sign to welcome guests and family into the home!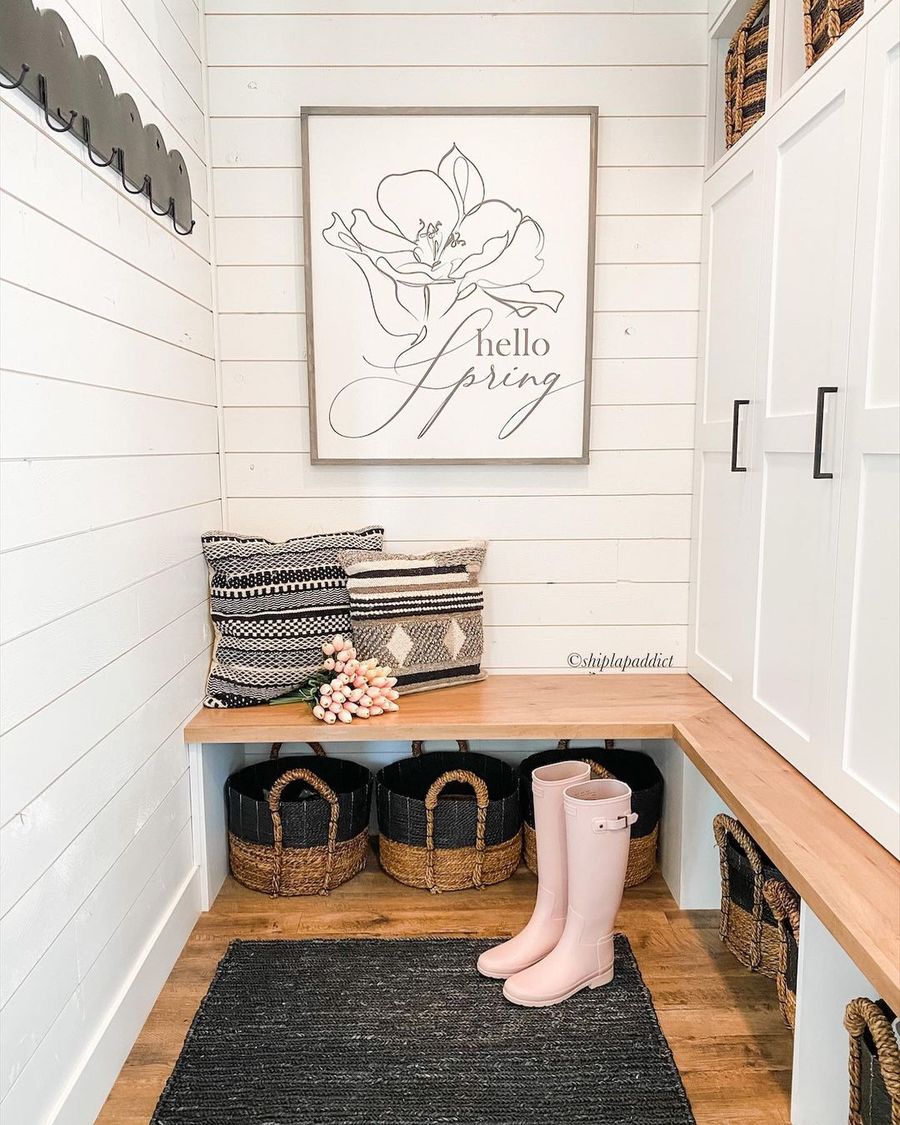 Spring Wreaths
The gorgeous spring wreaths look beautiful hanging on the gray wooden doors of an upper cabinet.
Spring Throw Pillows
Adding a fresh batch of spring throw pillows in the living room and bedroom is always a smart idea!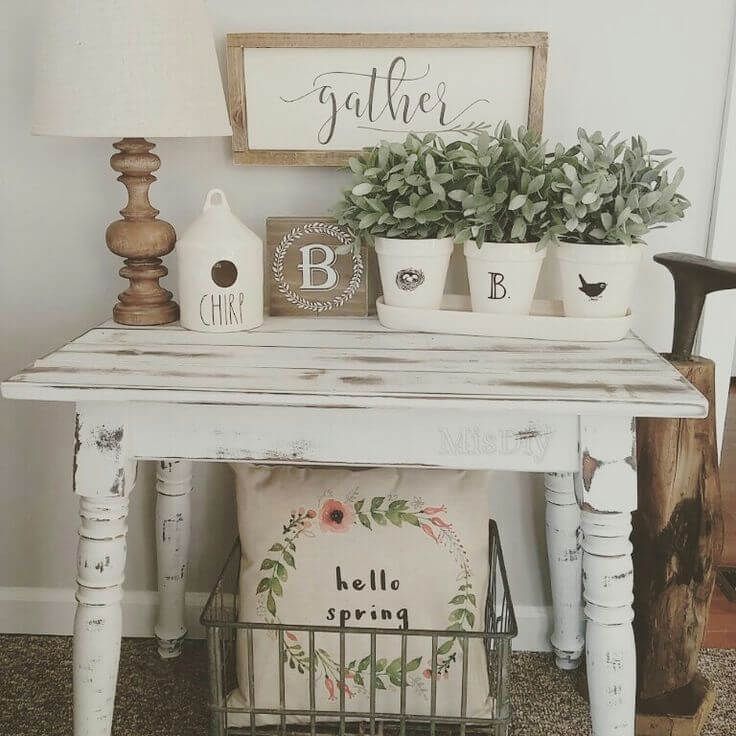 Hanging Flowers
This rustic wood ladder has layers of hanging flowers, creating the perfect wall decoration for this farmhouse entryway!
Spring Quote Printable
Adding a small printable spring quote is an easy and cheap way to decorate for spring!
Chalkboard Art
Creating a custom floral Spring drawing on a black chalkboard is a great way to decorate for spring. What's great about farmhouse chalkboards is you can erase the drawing and change it up depending on the season or holiday!
As you can see, there are so many different ways to celebrate the new spring season while keeping in line with the Farmhouse aesthetic! We hope our spring Farmhouse home decor ideas gave you lots of new plans for your home.
Let us know your thoughts on this article in the comment section below!
Don't miss our affordable Spring Decorations and home accents, too!
Pin this for later: