Decorating your home doesn't have to be expensive. Even small changes can make a big impact, and there are plenty of ways to save money on home decor. From shopping at thrift stores to DIYing your own decorations, here are some tips to help you save money on home decor.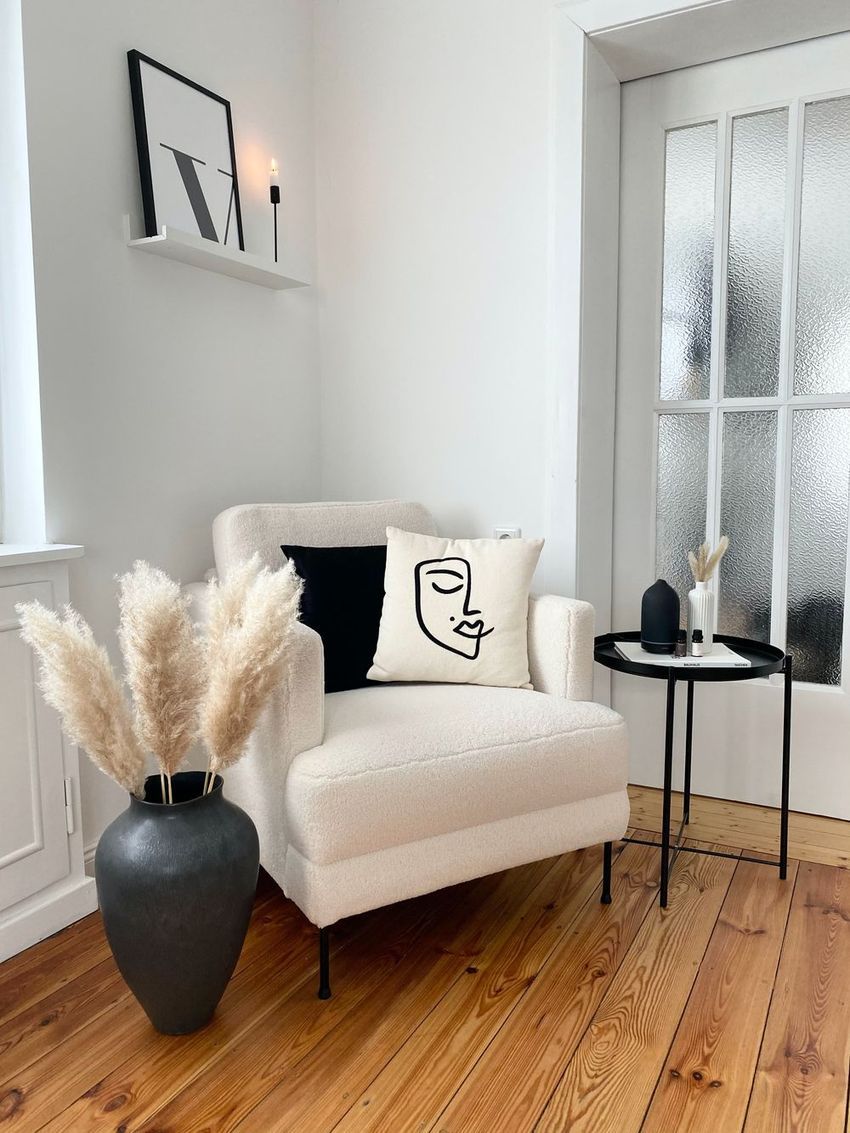 There are plenty of ways to save money and still have a stylish, inviting space. Here are a few pieces of advice:
Get Thrifty
Shop at thrift stores, yard sales, and online resale sites for furniture and decor. You can find some great deals on gently used items. Always ask for a discount on what the piece is selling for.
DIY
DIY your own decor. There are tons of easy and affordable DIY decor projects you can do to add your own personal touch to your home. Instead of buying a pricey, trendy piece, why not make it yourself?
Avoid Trends
Don't buy into trends. Home decor trends come and go, so save your money and invest in timeless pieces that you'll love for years to come.
Get Cash Back
Use cashback sites like Rakuten when shopping for home decor online. You can often get a percentage of your purchase back in the form of a cash rebate. This is a great way to save even more money on your home decor purchases.
Buy in Bulk
Buy pieces in bulk. When you find a good deal on something you love, buy a few extra pieces to save for later. This is especially helpful when it comes to things like holiday decorations and seasonal items.
Make Your Art
Get creative with your art. Instead of buying expensive paintings or sculptures, try making your own art. You can find great DIY painting ideas on Pinterest, Instagram, and in home decor magazines.
Go Second-Hand
Shop at flea markets, antique shops, used furniture warehouses, and second-hand stores for unique furniture and decor accents. You can often find hidden gems at a fraction of the cost of new items.
Search for Promo Codes
Use coupons and promo codes when shopping for home decor online or in stores. You can often find great deals on items that you would otherwise have to pay full price for. Most retailers offer a 10-15% discount just for signing up for their mailing lists!
Know the Sale Periods
Wait for sales before making big purchases for your home. Many stores offer significant discounts on furniture and decor items during special sales periods. These often fall around major holidays like President's Day, Memorial Day, the 4th of July, Labor Day, Columbus Day, and obviously – Thanksgiving!
Refurbish
Get creative with your DIY refurbishing. Instead of buying everything new, try using recycled materials or upcycling old items you already have. This can save you a lot of money and still give you great results.
Ask Family & Friends
Ask friends and family for hand-me-downs or gently used items that they no longer want. This is a great way to save money and get some great furniture pieces for your home.
Clearance
Shop at clearance sections in stores or online. You can often find great deals on items that are being discontinued or seasonal items that are on clearance.
Newsletters
Sign up for email newsletters from your favorite home decor stores. Many offer 10% discounts to new subscribers. This can help you stay up-to-date on the latest sales and promotions too.
Social Media
Follow your favorite home decor stores on social media. They often post about upcoming sales and markdowns on popular products. It's an easy way to stay informed about new products, sales, and promotions.
---
With these tips, you can save money on home decor and still have the stylish, inviting space you've always wanted. So get creative, do some research, and start saving today. Your wallet will thank you!