If you are a DIY and craft lover, then you may be searching for easy DIY spring decorations and crafts to make this spring! Making spring decorations by hand is always a fun activity for the family. Each of these spring crafts will fit in well with your spring home decor.
DIY Spring Decorations
Springtime is nearly here and if you are a DIY addict, then these DIY spring home decor ideas and crafts will inspire you. From flowers to wreaths to topiaries, I'm sure you'll find a spring handmade craft you'll be inspired to make yourself! These Pinterest spring crafts for adults are great for making on lazy spring afternoons when you don't know what to do. These spring craft ideas to sell could definitely bring in extra money if you know how to sell them on Etsy!
DIY Farmhouse Spring Mason Jar Planter
This adorable DIY spring mason jar craft is perfect for creating a floral arrangement that is quick and easy to make. This is just one of the many DIY spring crafts that are amazing for adding a little spring cheer in different corners of your home.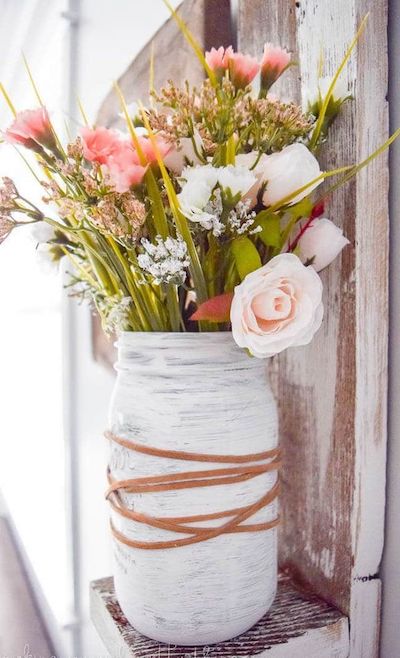 DIY Flower Chandelier
How beautiful is this DIY floral chandelier? I love how the roses hang down from the hoop, making the room smell fresh and clean!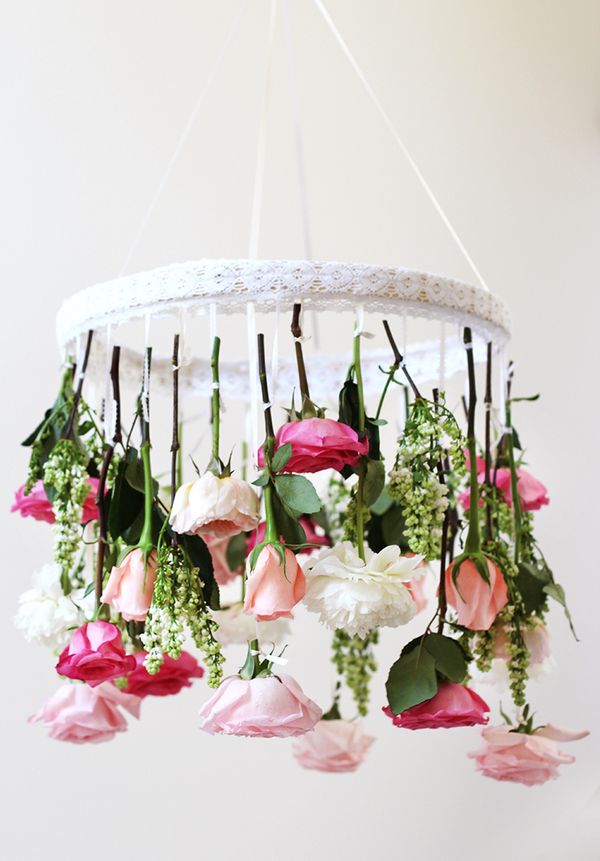 DIY Tulip Wreath for Spring
Tulips are a classic spring flower and they make a great floral wreath for spring! You could hang this on your front door or on an interior window.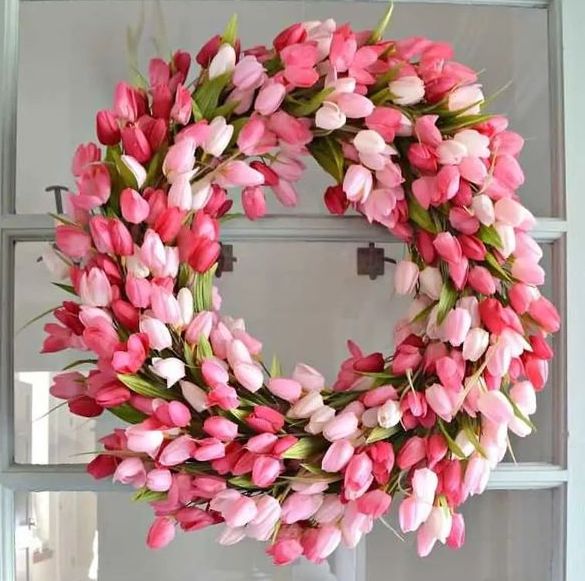 DIY White Picket Fence Centerpiece
I adore this white picket fence centerpiece that you can make and fill with fresh cut flowers!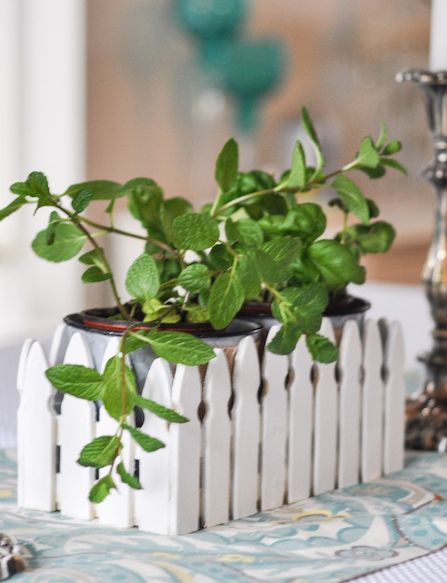 DIY Wood Lantern with Flowers Inside
A wood lantern is a great idea for DIY decorating. This is definitely a piece you can use year-round and fill with different seasonal decor items. To make this, you simply take a rustic wood lantern and fill it with fresh cut flowers. Place some moss on the base to give your floral arrangement a nice ground!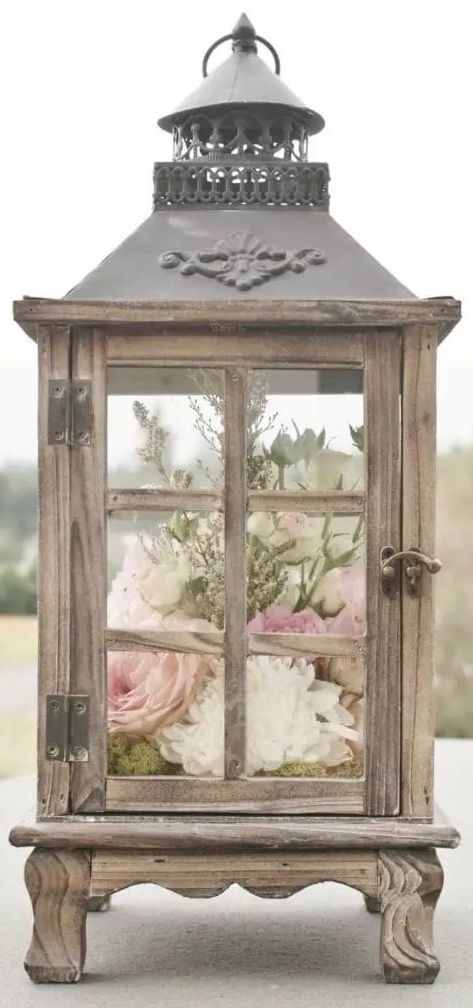 DIY Spring Flower Box Centerpiece
I love this simple rustic spring flower box centerpiece craft!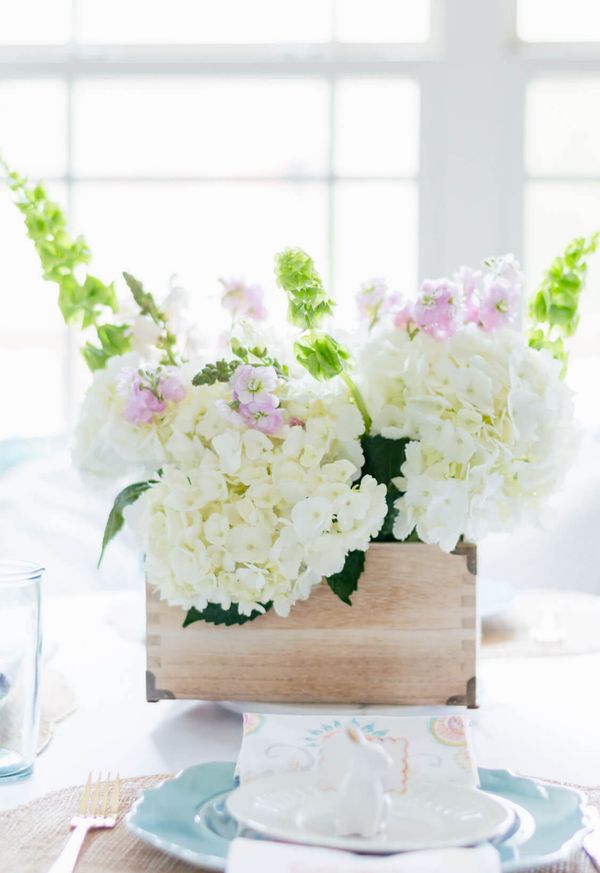 DIY Spring Birdhouses
Nothing says spring like cute birdhouses! Craft your own using pastel paint colors and this handy tutorial.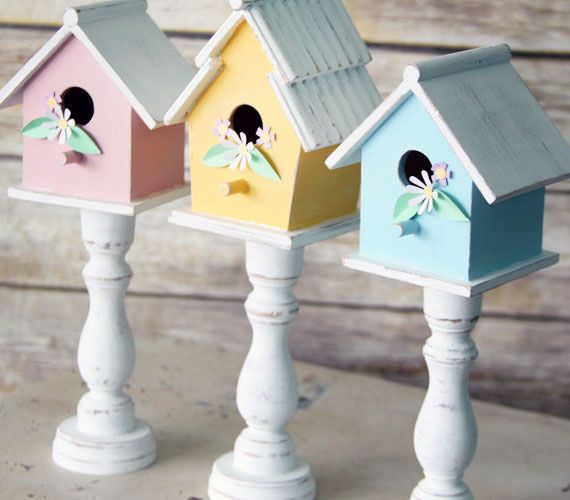 DIY Peony Hoop Wreath
If you are looking for a beautiful hoop wreath tutorial, then this one is it!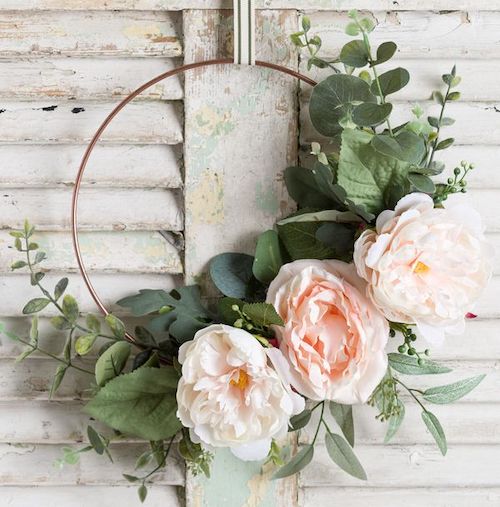 DIY Spring Tea Cup Flower Arrangement
A vintage tea cup is the perfect base for this cute tabletop flower arrangement.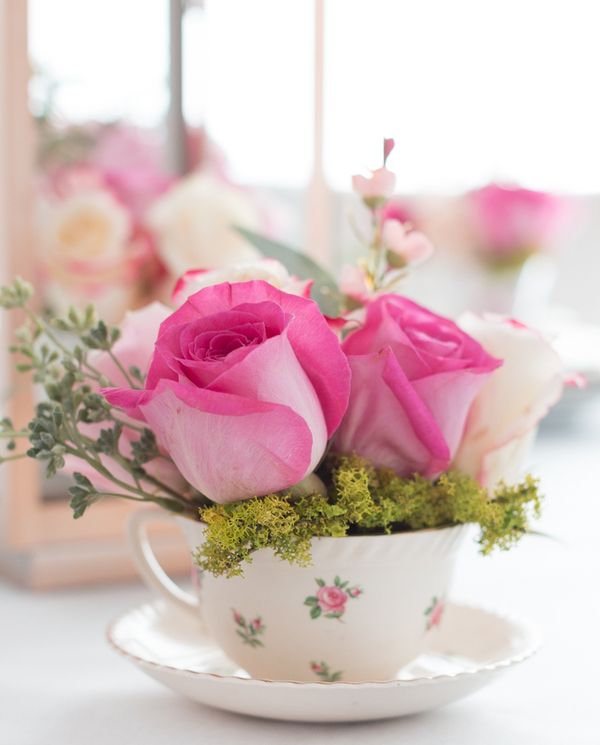 DIY Hydrangea Barnwood Box Centerpiece
This barnwood box can be reused year round for different seasonal centerpieces! I think this is a great dollar tree DIY spring decor idea as the materials are inexpensive.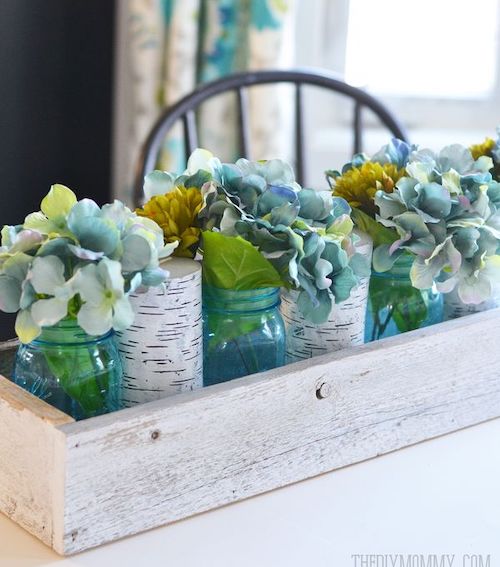 DIY Coffee Filter Paper Peonies for Spring
Need ideas for DIY spring office decorations? If you have coffee filters lying around the office, then why not turn them into paper peonies? I love how creative this coffee filter peony craft is!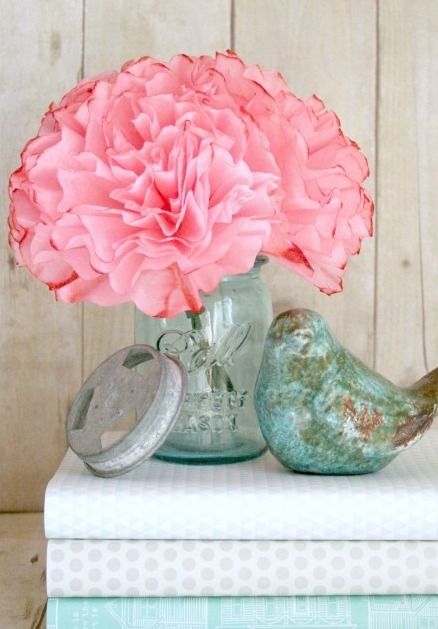 DIY Decoupage Terra Cotta Pots Craft
This artistic pot craft will bring out the artist in you.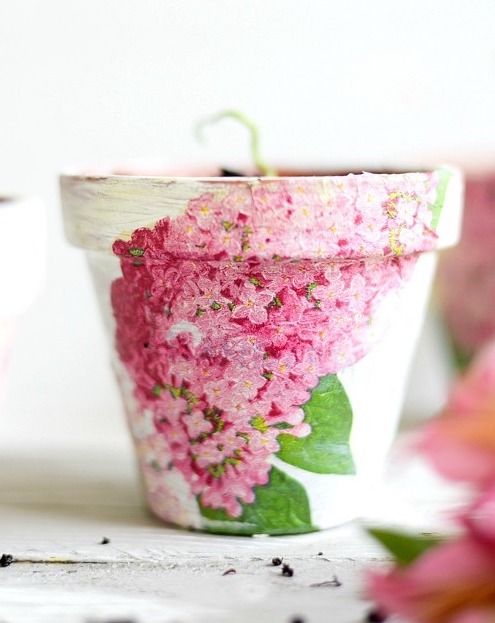 DIY Floral Vase Wall Hanging Decoration
This spring DIY wall decoration using flowers and glass vases is just divine.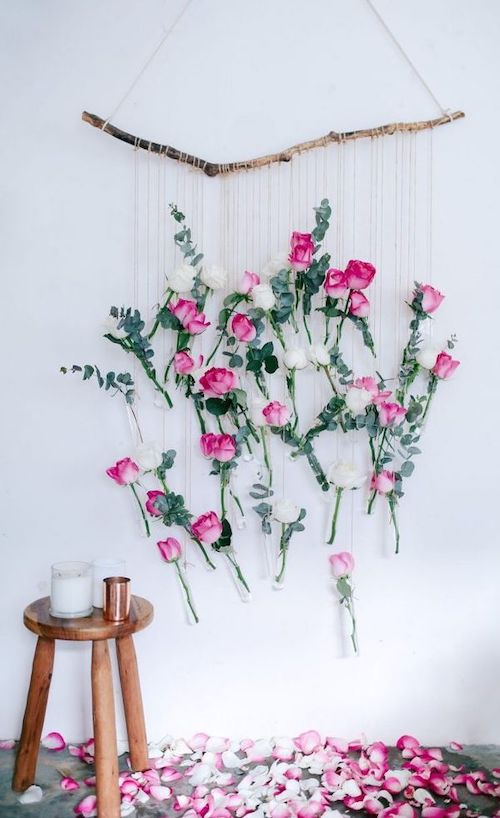 DIY Pom Pom Flower Pillow
How cute is this pom pom flower pillow? I would probably go with a white pillow base, but otherwise I love it! It's one of the most beautiful spring fabric crafts I have seen.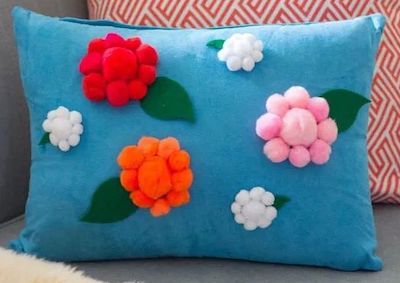 DIY Metal Flower Market Bucket Craft
Creating a metal flower market bucket is easy using this spring DIY tutorial!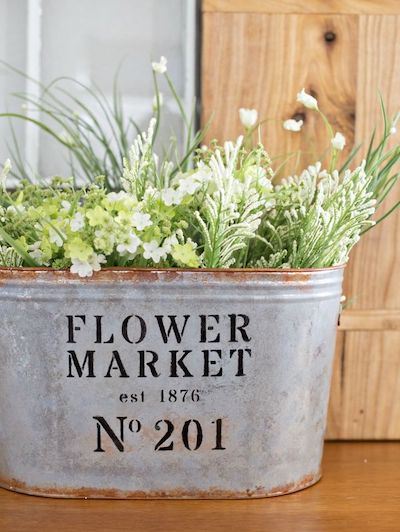 DIY Mini Greenhouse
Create your own glass greenhouse with old picture frames.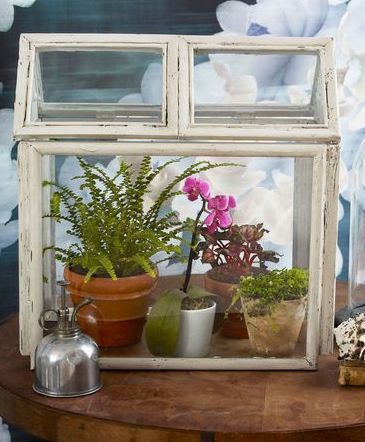 DIY Spring Apothecary Jar Printables
These printable apothecary labels will create interesting floral vases.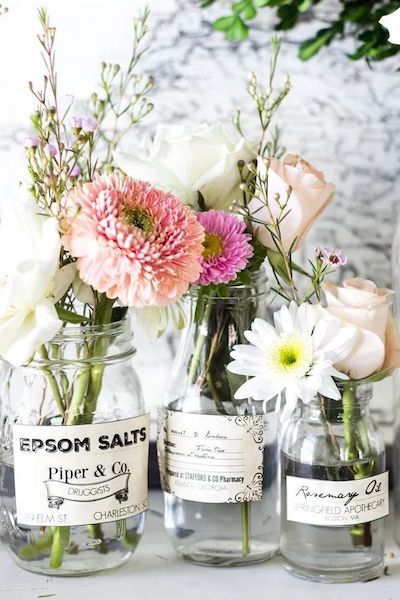 DIY Spring Metal Letter Sign Idea
This metal lettering sign has a very Farmhouse spring vibe!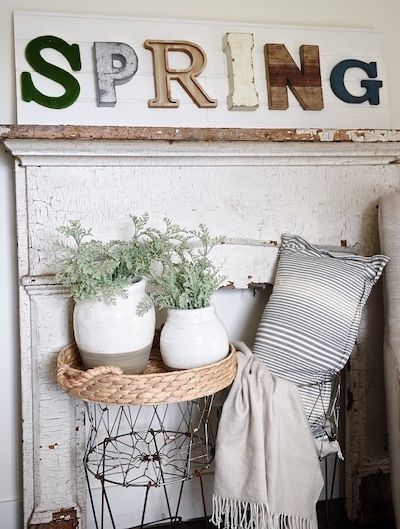 DIY Spring Pink Rain Boot Door Swag
I love the idea of using small pink rain boots to create a welcoming spring door swag piece!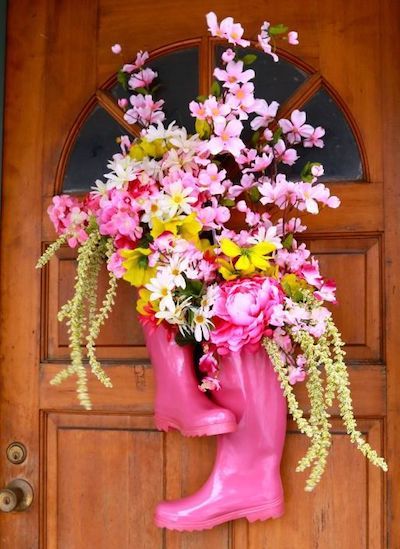 DIY Floral Monogram Letters Decorations for Spring
Personalize your home decor by creating a floral monogram letter block decoration.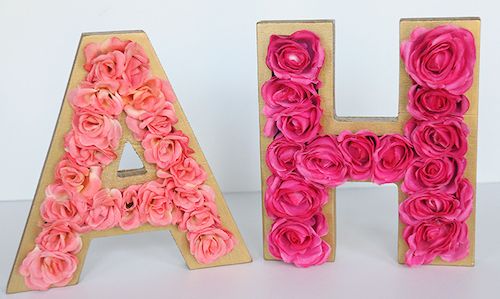 DIY Spring Butterfly Wreath
I love the little butterflies in this spring wreath craft!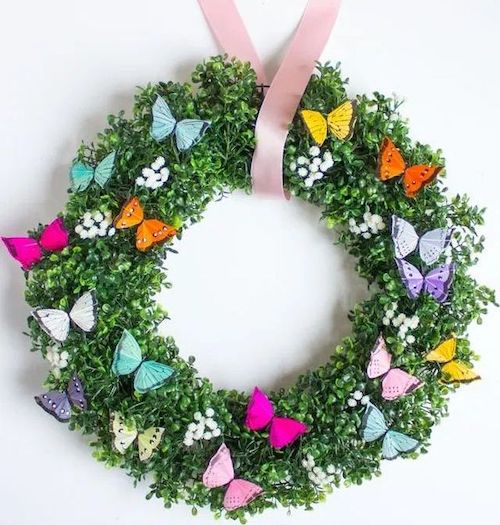 DIY Lavender Flower Painted Mason Jars
Lavender mason jars will give your home a fresh pop of purple.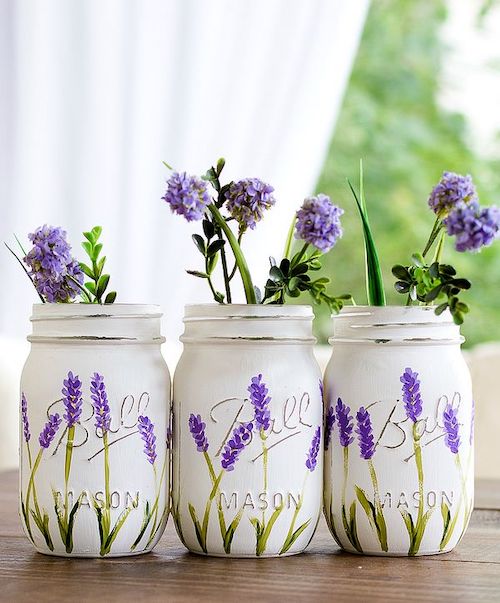 DIY Ombre Green Vase Decor
You can't go wrong with green when it comes to spring DIY decor.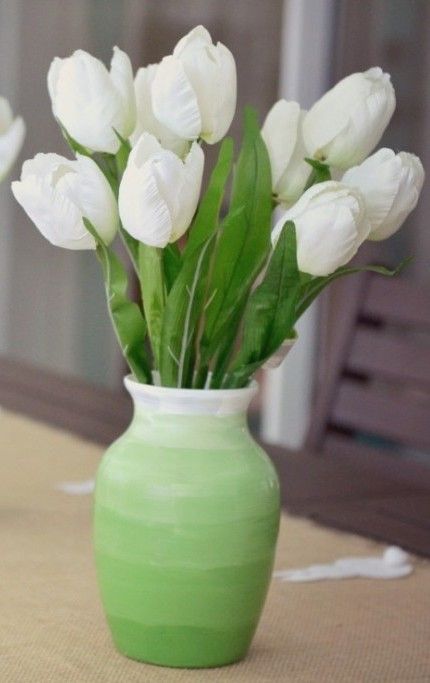 DIY Topiary Trees
Simple topiary trees are a great classic spring decoration idea.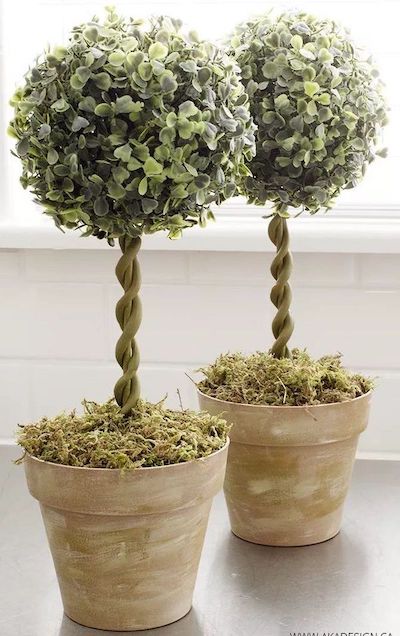 DIY Zinnia Flowers from Pine Cones Craft
These flowers are actually made from pine cones! This is a great spring craft idea.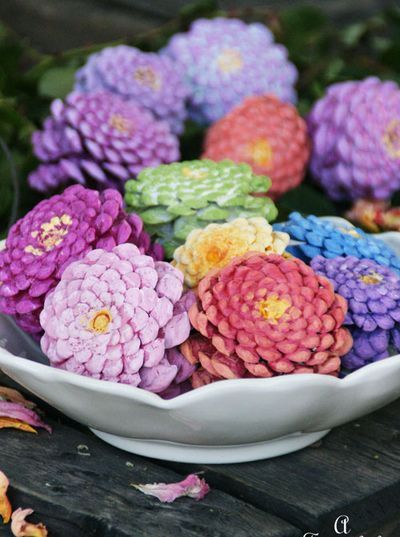 As you can see there are so many DIY spring crafts you can make at home. This is a great way to keep your kids occupied during the spring weekends!
You could also use these decorations at the office, too. They are definitely some of the best spring decorating ideas for the office you can find.
Let us know your thoughts in the comments below!
More Spring Decor Ideas
I hope you enjoyed these DIY spring home decorations ideas. Here are a few more spring home decorating ideas from our site:
Happy spring and happy decorating!