If you're lucky enough to have a large enough kitchen to install two separate islands, then we envy you! Kitchens with two islands are becoming more and more common thanks to new developments in rural areas. There are lots of ways to plan out a kitchen with double islands, and they don't even have to be identical to make it work.
You can use two kitchen islands and prepare multiple large meals at once, or you can divide up the spaces and use one for prep work and another for cooking. It's entirely up to you!
One of the double islands can serve as a breakfast nook for quick meals, while the other island is used for cooking meals. The possibilities are endless for this practical kitchen design decision! 
Pros and Cons
A kitchen with two islands can have its advantages and disadvantages. Here are some pros and cons to consider before installing two islands in your kitchen:
Pros:
More counter space: With two islands, you'll have more counter space to work with, which can be beneficial if you enjoy cooking or baking. You'll have more room to prep ingredients, roll out dough, and more.
Increased storage: Two islands can also mean more storage space for your kitchen. You can use one island for pots, pans, and small appliances while the other can store your everyday dishes, glassware, and utensils.
Better traffic flow: If you have a large family or like to entertain, two islands can help with traffic flow. Guests can easily access one island for drinks or snacks while you prep food on the other.
Different functions: Two islands can serve different functions. For example, you can use one island as a breakfast bar or dining area while the other can be designated for cooking and prep work.
Cons:
Expensive: Adding a second island to your kitchen can be costly, especially if you need to run additional plumbing and electrical wiring.
Limited space: If you have a smaller kitchen, two islands can make the space feel cramped and cluttered.
Maintenance: Maintaining two islands can be more time-consuming and challenging than one. You'll need to clean and maintain two countertops, sinks, and other fixtures.
Design challenges: Two islands can present design challenges, particularly if you want to maintain a cohesive look throughout your kitchen. You'll need to carefully consider the layout and placement of the islands to ensure they complement each other and the rest of your kitchen. You also risk that having two islands goes out of style one day.
Two Island Kitchen Ideas
Here are some examples of kitchen design with two islands. These kitchens were beautifully designed by Remedy Design: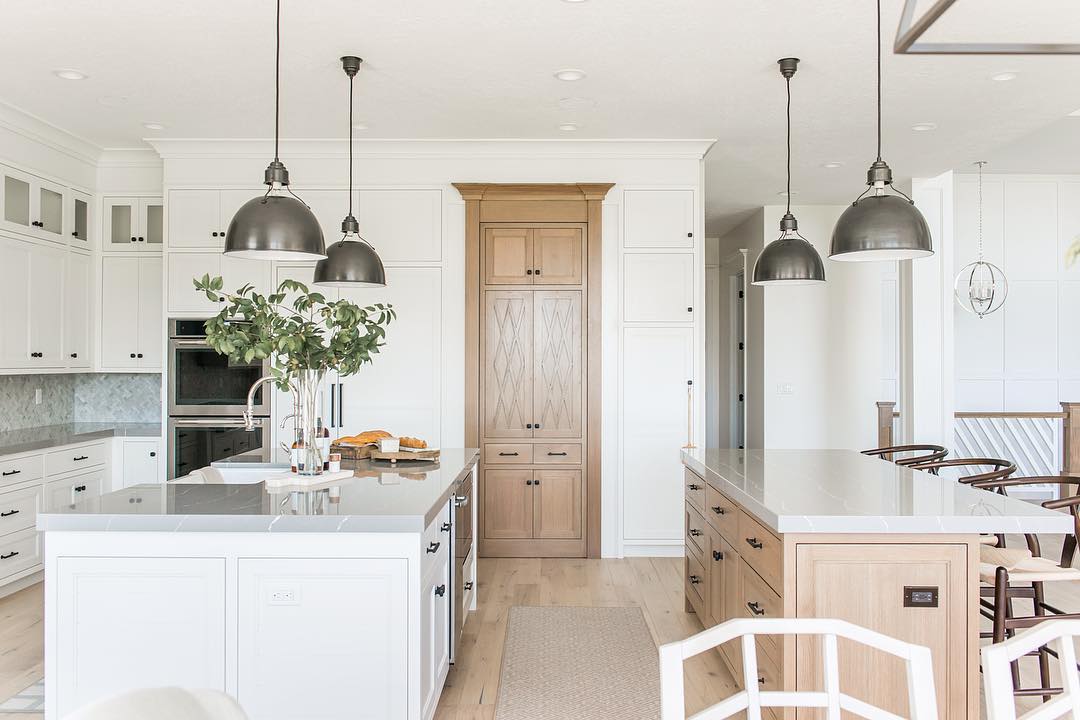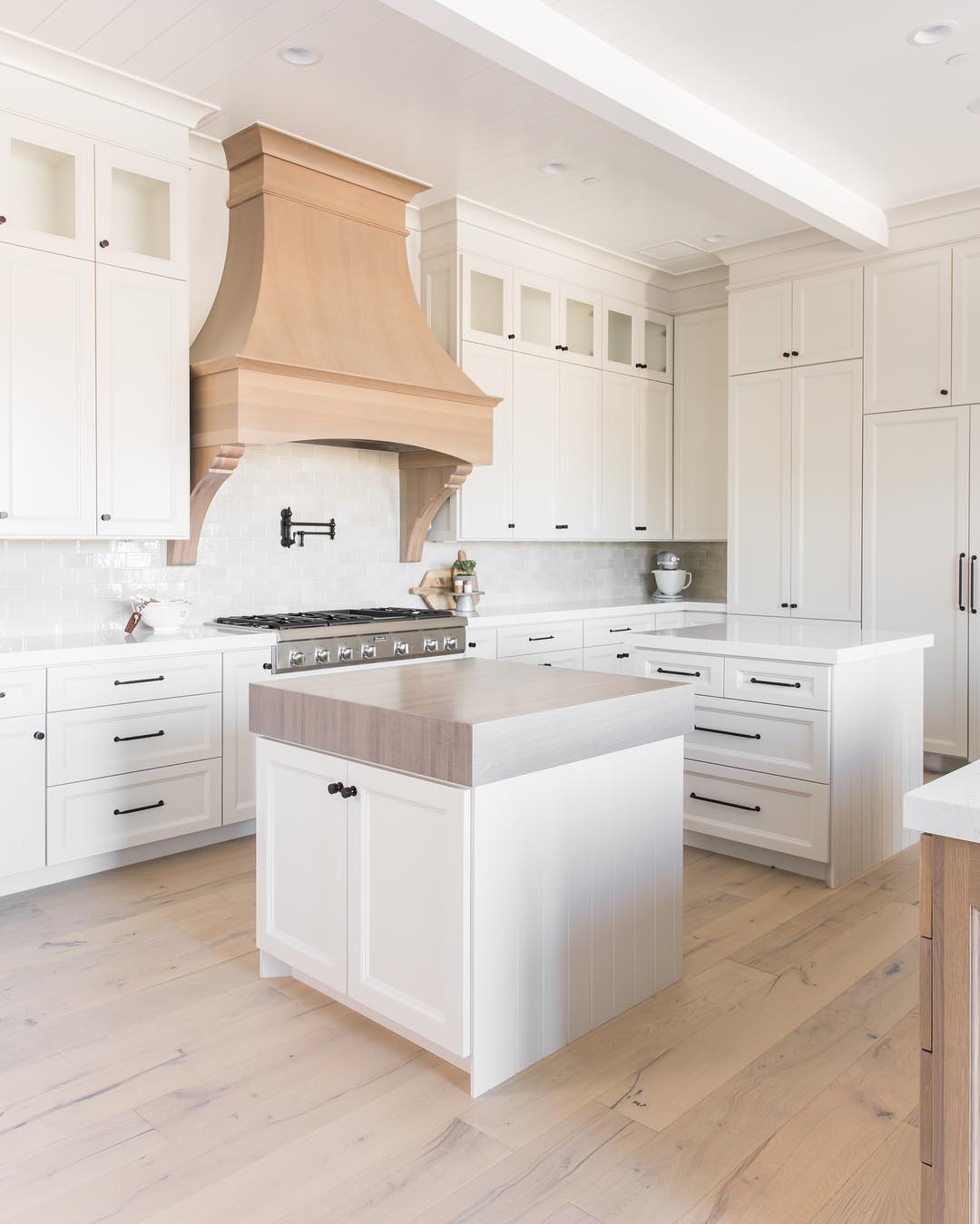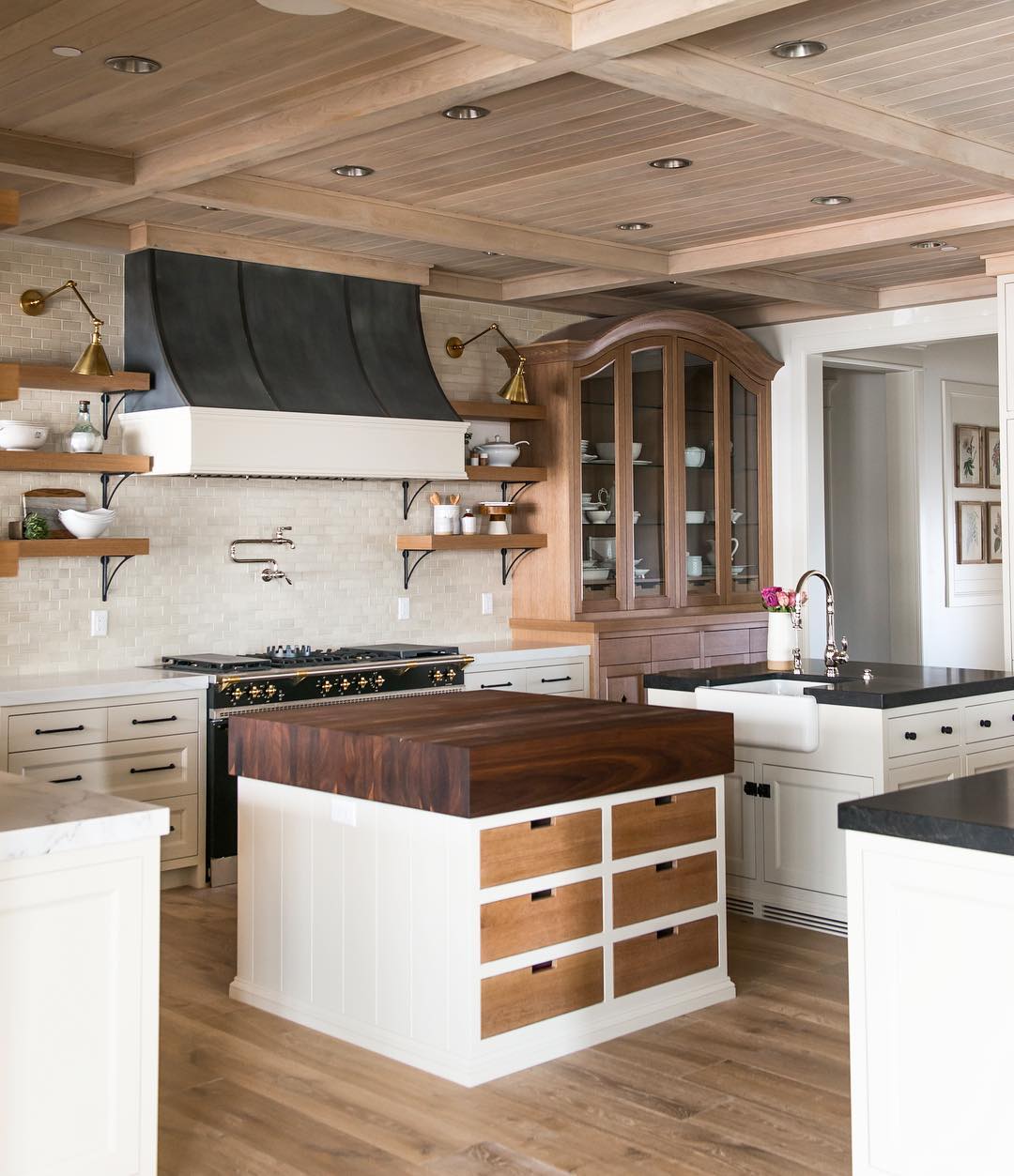 What do you think of these double kitchen islands? Can you imagine installing two separate islands in your kitchen? Why or why not?