Boucle accent chairs have been growing in popularity recently, and they can certainly add a stylish and cozy touch to any room. Boucle is actually written bouclé, which is French for "curled" but in most English contexts, the accent is dropped.
Boucle is a textured fabric that features a looped yarn, which creates a soft, plush look and feel. Boucle accent chairs are often seen in neutral colors like white, cream, and beige, but they can also come in more vibrant colors.
In terms of aesthtics, boucle accent chairs can be a great fit for various decor styles, including mid-century modern, minimalist, Scandinavian, and bohemian. They can also work well in a variety of rooms, such as living rooms, bedrooms, and home offices.
In short, boucle accent chairs are definitely in style and can add a touch of texture and warmth to any space. They make great accent chairs for any home!
Shop Boucle Accent Chairs
Here is our selection of Boucle Accent Chairs to shop for your home!

How to Style Boucle Accent Chairs
Boucle accent chairs can be styled in a variety of ways, depending on the look and feel you're going for in your space.
Boucle fabric often comes in neutral shades like white, cream, and beige, so pairing your boucle accent chair with other neutral tones can create a cohesive and calming space.
Boucle fabric has a unique texture that can be complemented by other textures like leather, velvet, or wool. Consider adding a cozy wool throw or a leather pouf to create a layered and interesting look.
If your boucle accent chair is in a neutral color, consider adding a pop of color with a colorful throw pillow or decorative object. This can add a playful and fun element to your space.
Boucle fabric has a cozy and natural feel, so incorporating natural elements like wood or plants can enhance that feeling. Consider adding a wooden side table or a potted plant to create a warm and inviting space.
Boucle accent chairs have a unique texture that can stand on their own. Keep the styling simple with minimal accessories to allow the chair to be the focal point of the room.
Here are a few ideas for styling boucle accent chairs: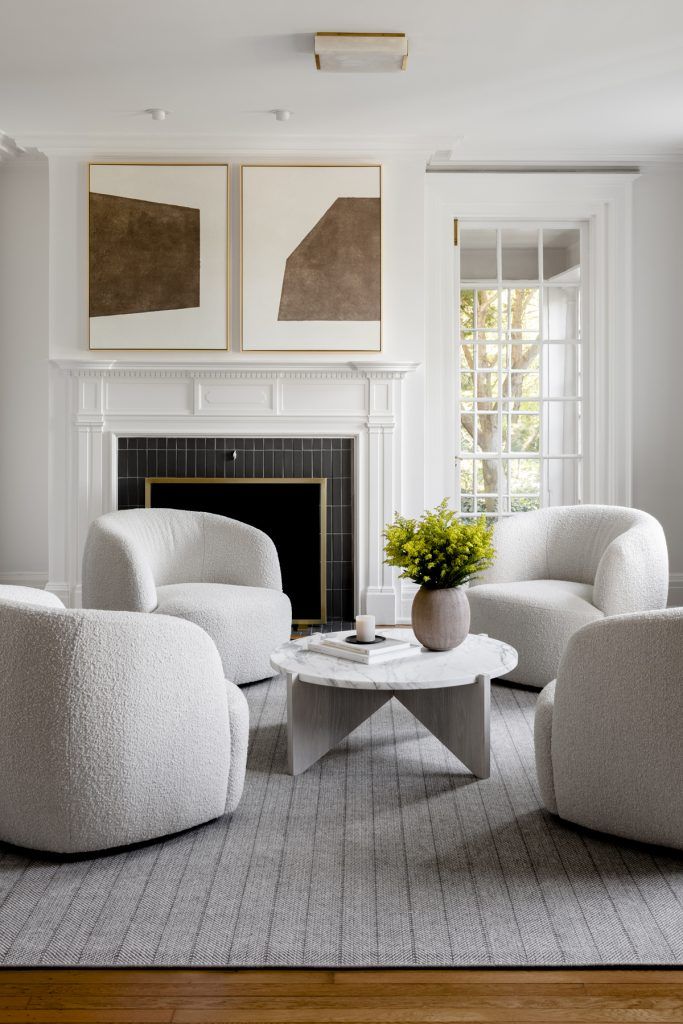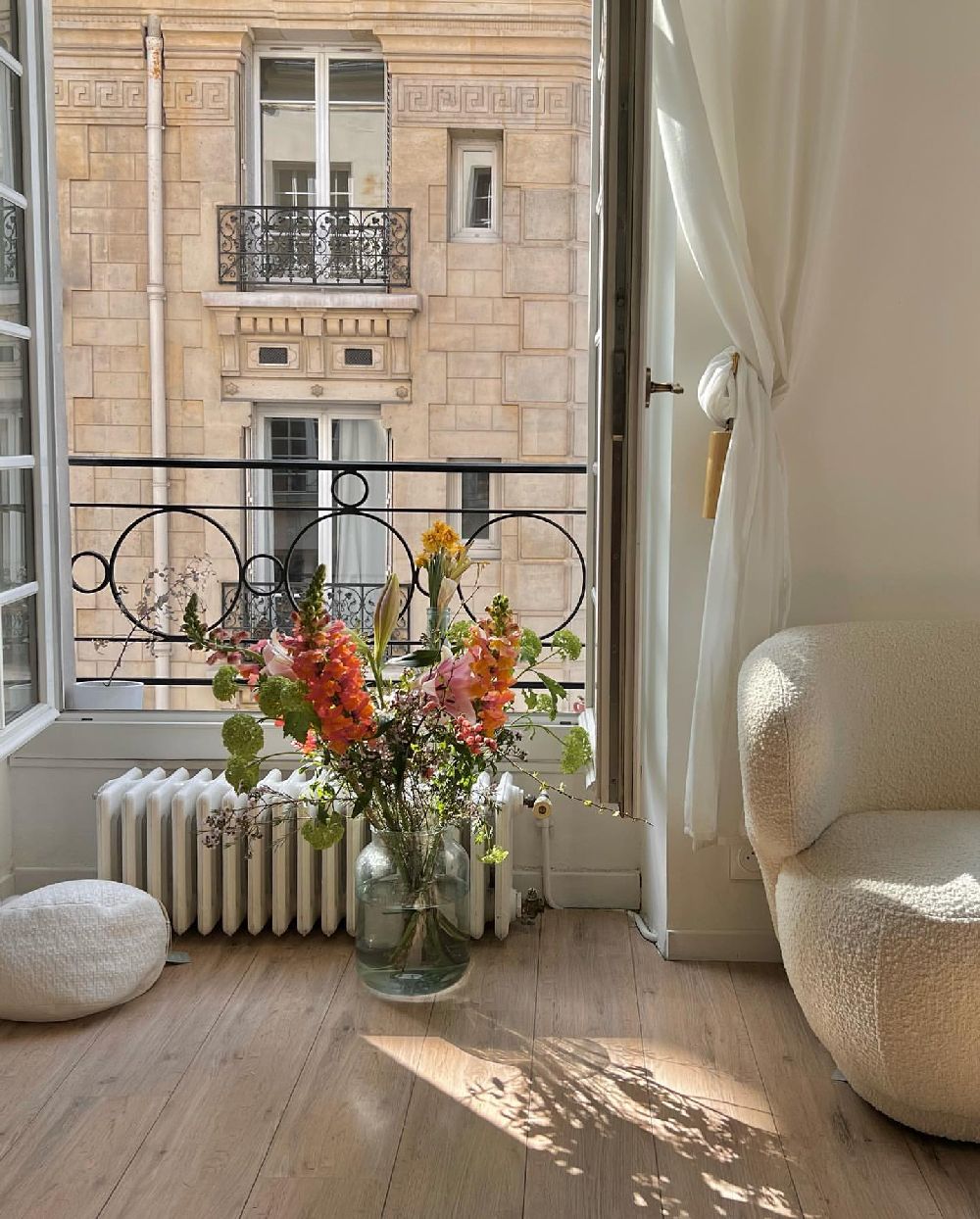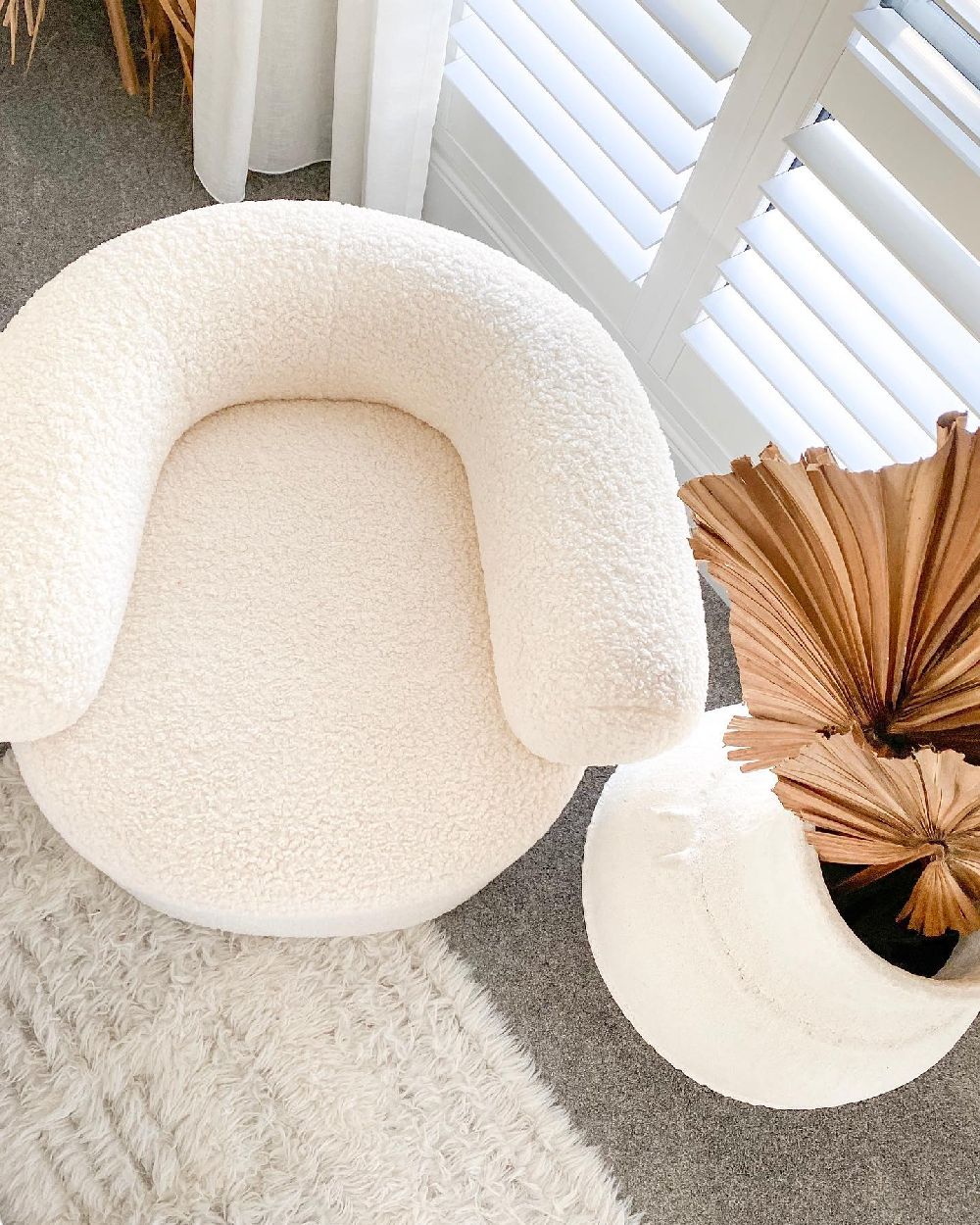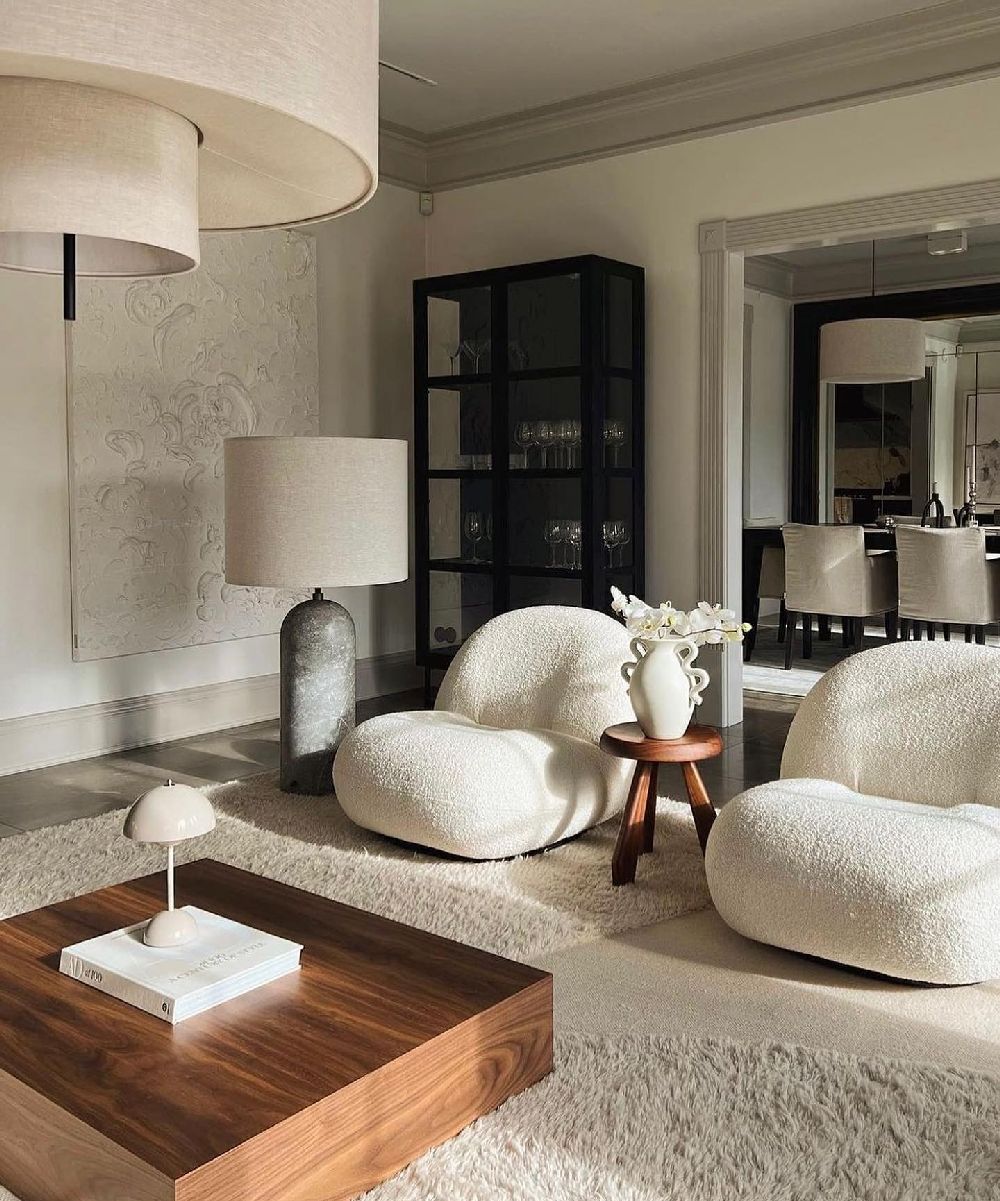 Are you sold on bouclé accent chairs?