Black marble is classically elegant, yet surprisingly versatile for contemporary kitchen design. In my latest post, I'll walk you through how to incorporate luxurious black marble into your kitchen remodel or redecoration.
From dramatic countertops to chic backsplashes, black marble adds an air of sophisticated glamour to any kitchen. Stay tuned to learn creative ways to use different finishes and patterns of black marble for cabinets, islands, floors, and more. I'll also share tips on how to offset the dark drama of black marble with other materials and colors.
Whether you crave an opulent, moody aesthetic or desire a crisp, modern black-and-white palette, black marble can provide the perfect foundation for your dream kitchen. Read on for inspiring ideas and advice to make over your kitchen with striking black marble!
Black Marble Kitchen Countertops
Using luxurious black marble for kitchen countertops creates an elegant, high-end look with a touch of drama. The dark stone provides beautiful visual contrast against stainless steel appliances or white cabinetry. Black marble countertops are an ideal choice to establish a modern, sleek aesthetic in the kitchen.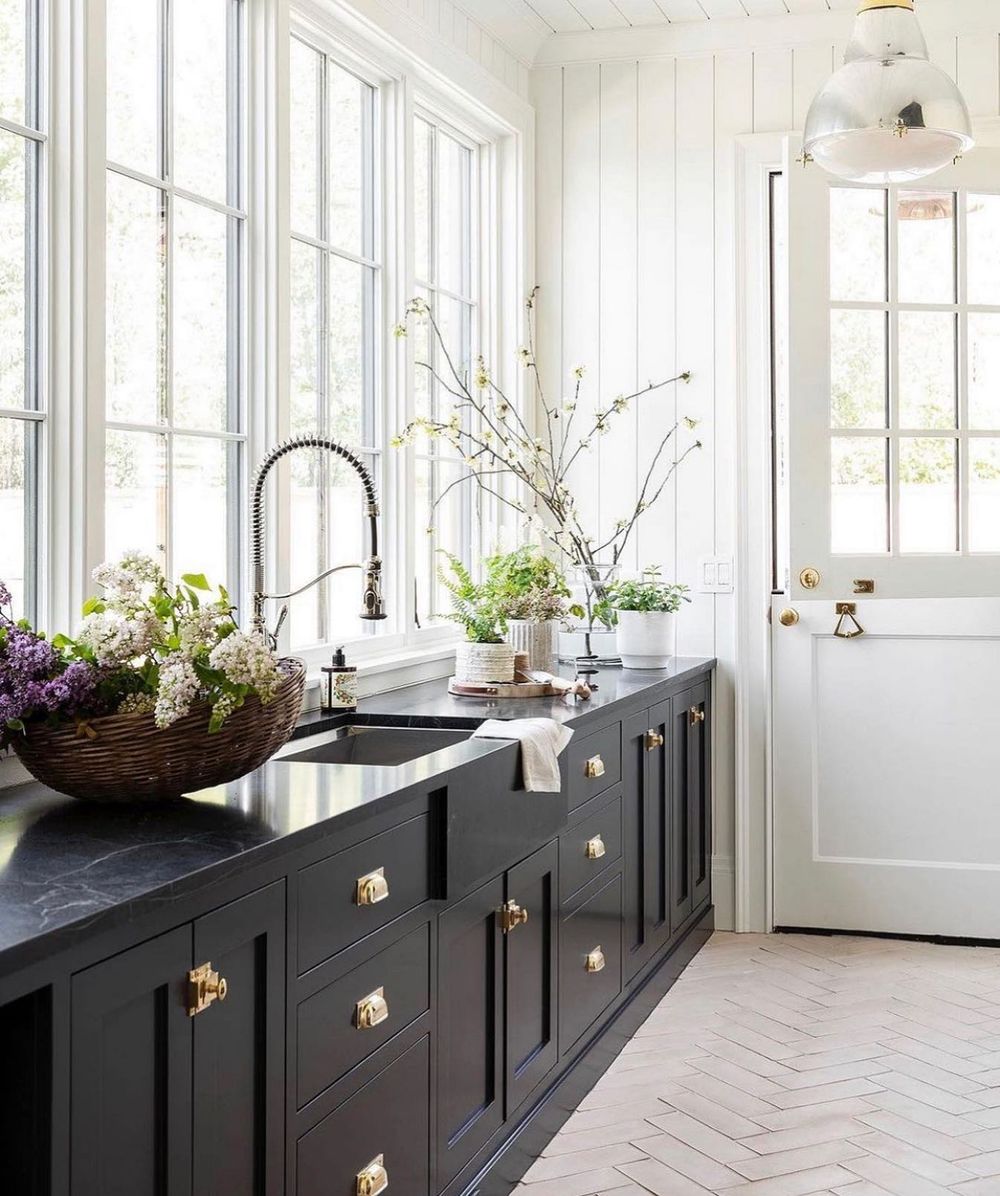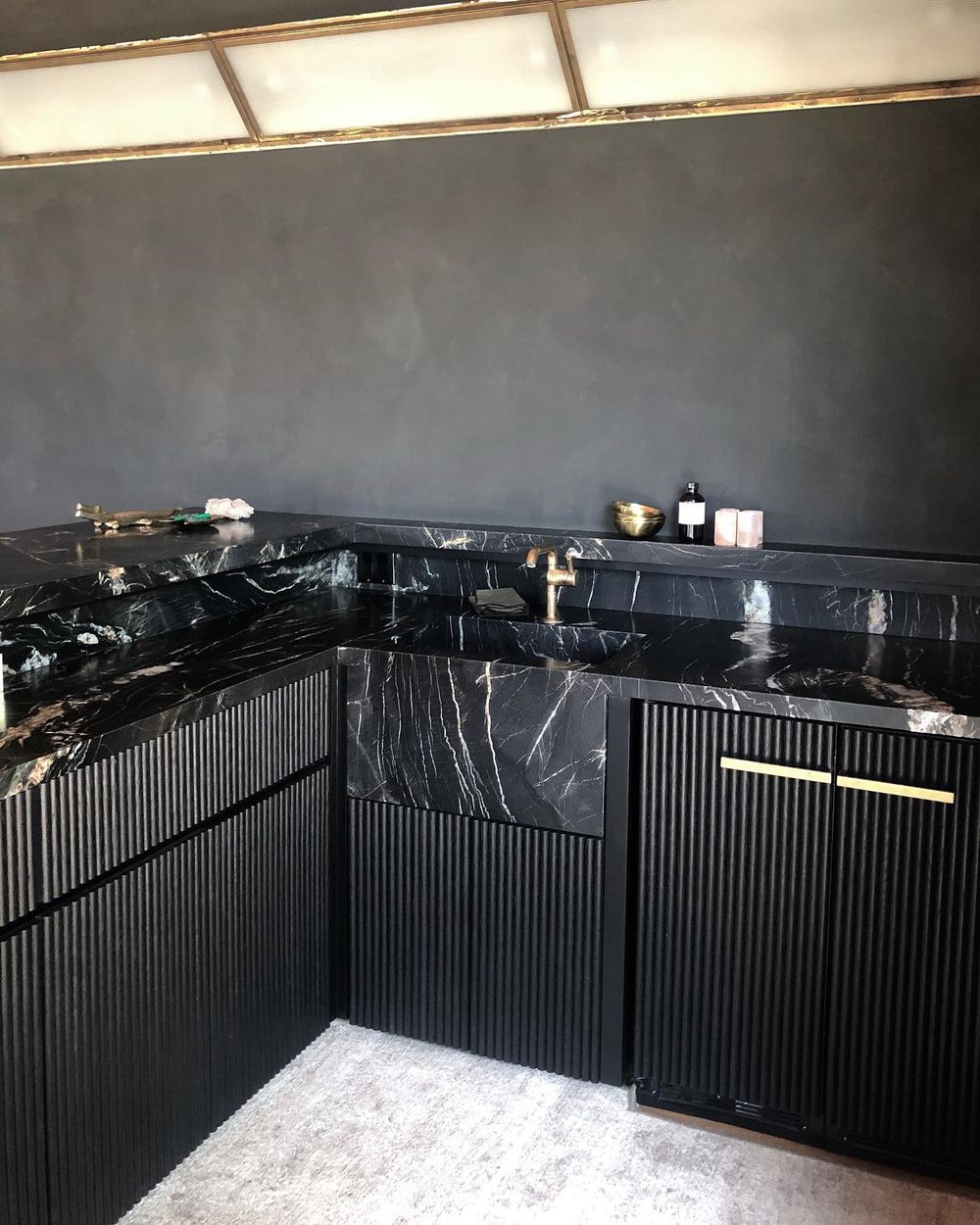 Black Marble Kitchen Islands
Incorporating a large black marble-topped island into your kitchen design anchors the space and provides ample prep room and dining space. The striking black stone island makes a bold statement and becomes the focal point of the cooking area. Opt for carved ornate legs or sleek metal bases to complement the marble island top.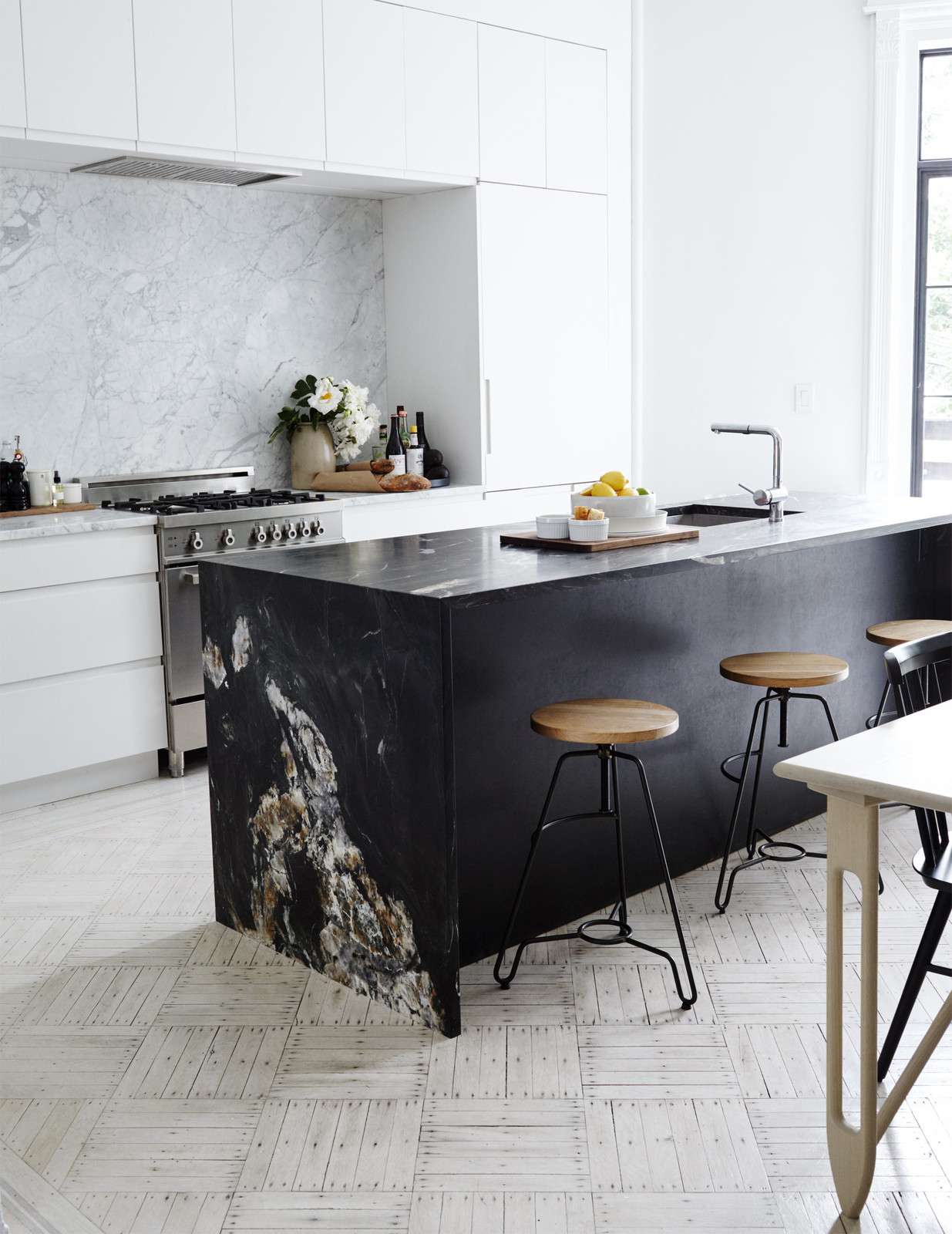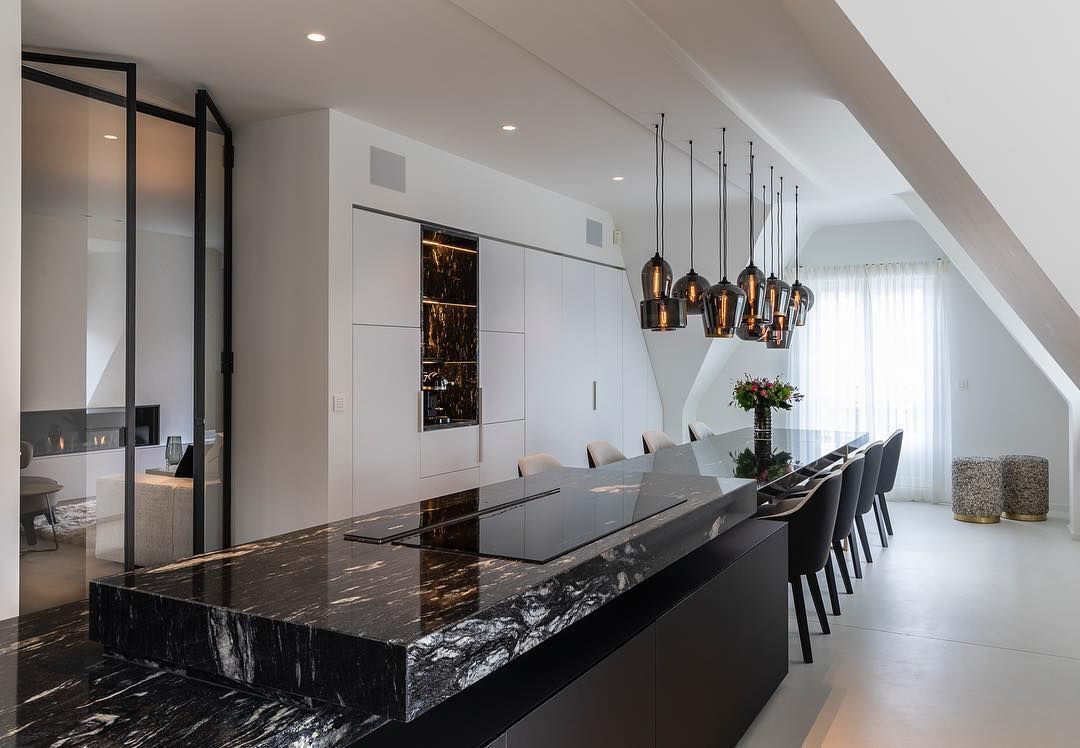 Black Marble Kitchen Backsplash
Adding a black marble backsplash behind cooktops or sinks provides a sophisticated accent wall that ties in beautifully with other black marble elements. The dark drama of the backsplash contrasts nicely with white upper cabinets for visual interest. Etchings, veining, and patterns in the marble backsplash add subtle elegance.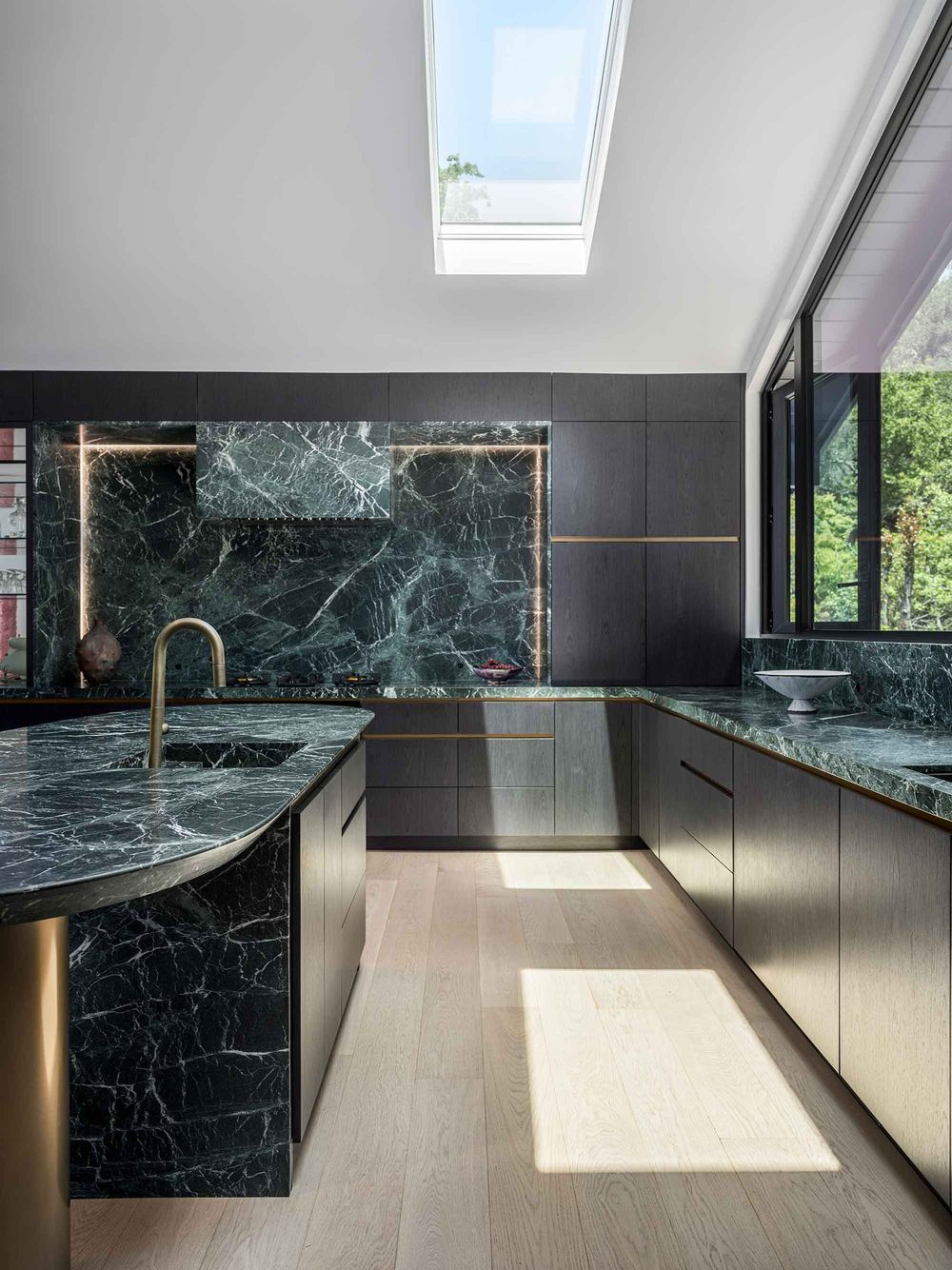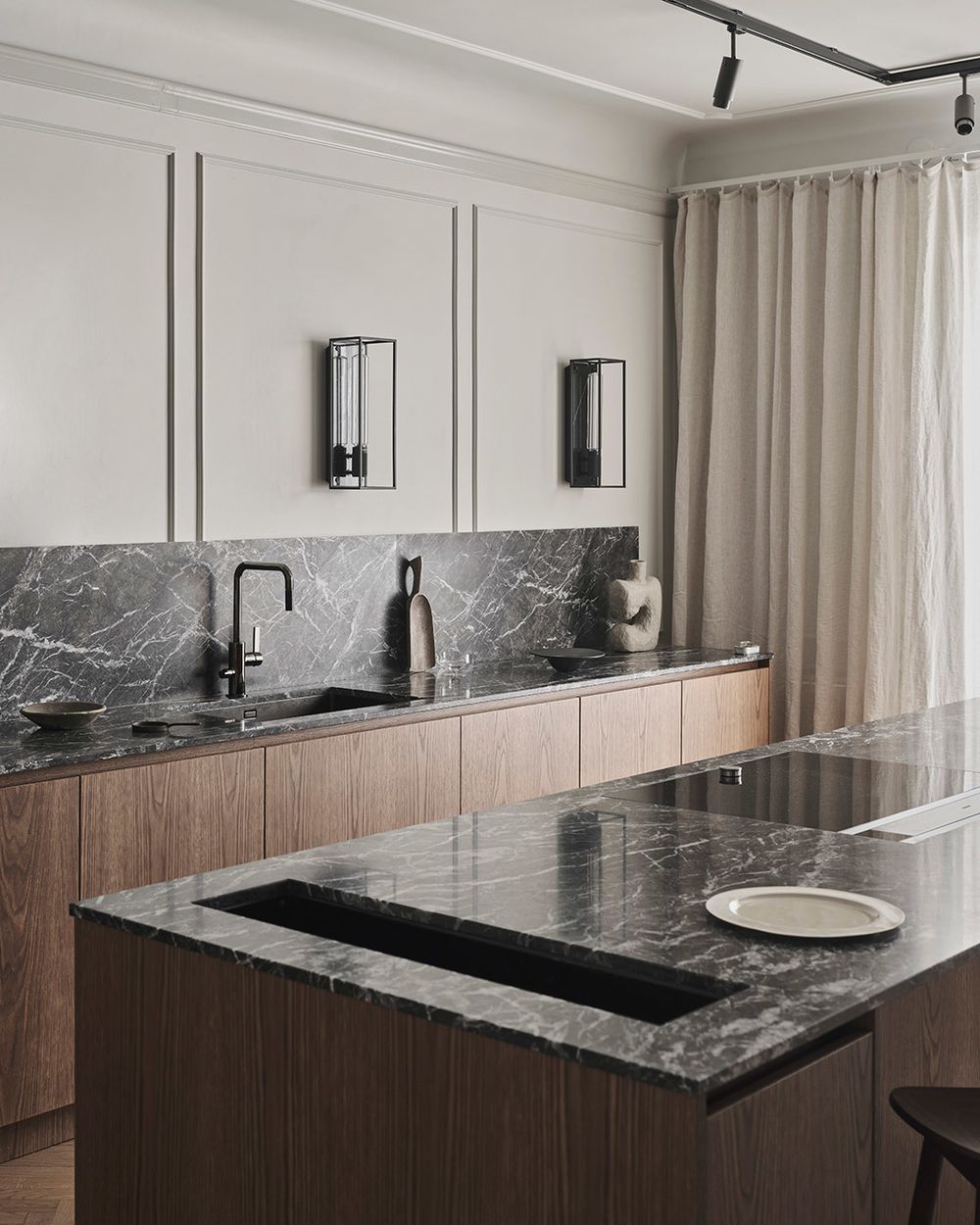 Black Marble Kitchen Sink
Choosing a black marble sink creates an eye-catching feature that stands out against the countertops. The inky basin makes a bold stylistic statement, especially when accented with brass or gold fixtures. A black marble sink evokes a sense of luxury and perfectly suits modern, minimalist kitchen aesthetics.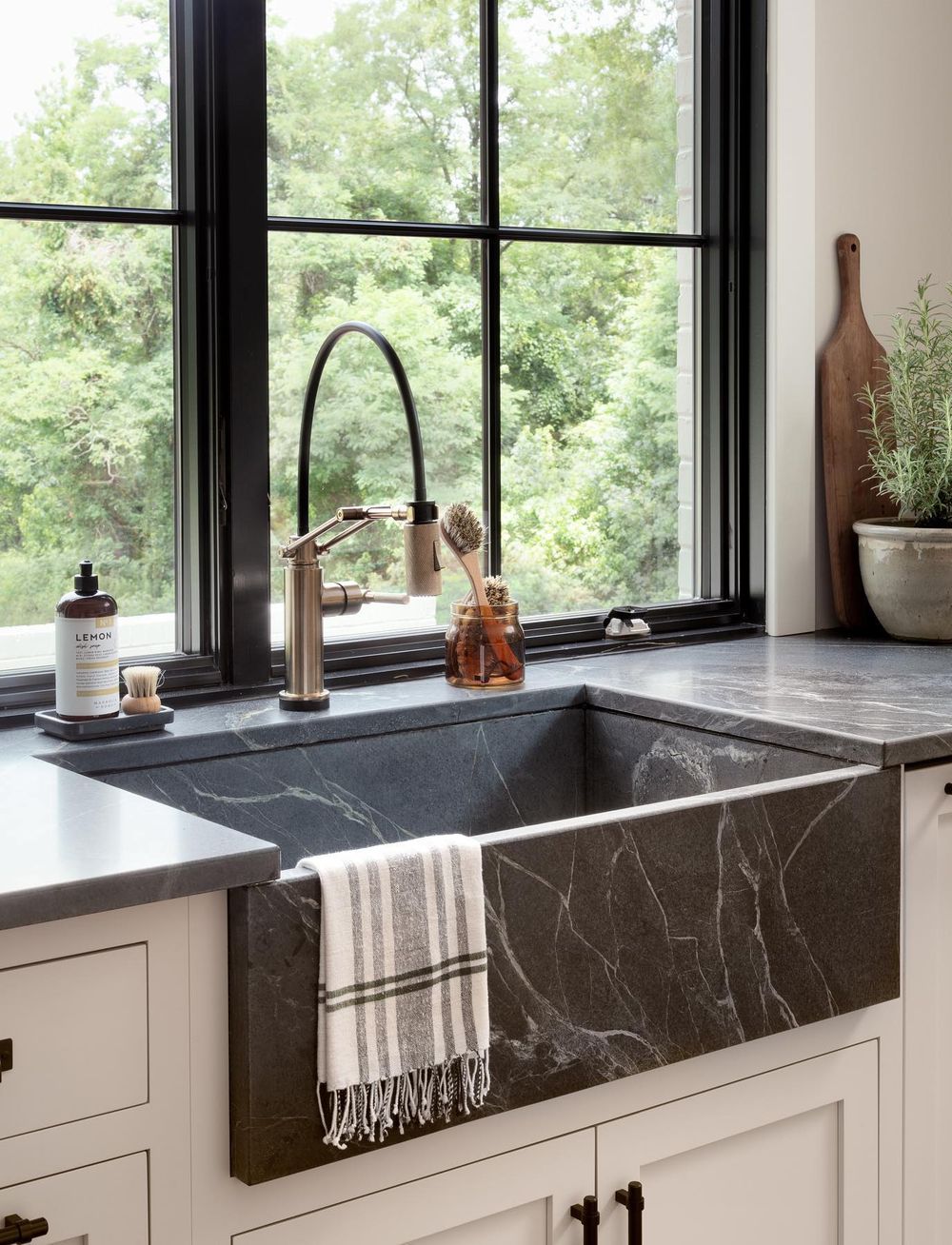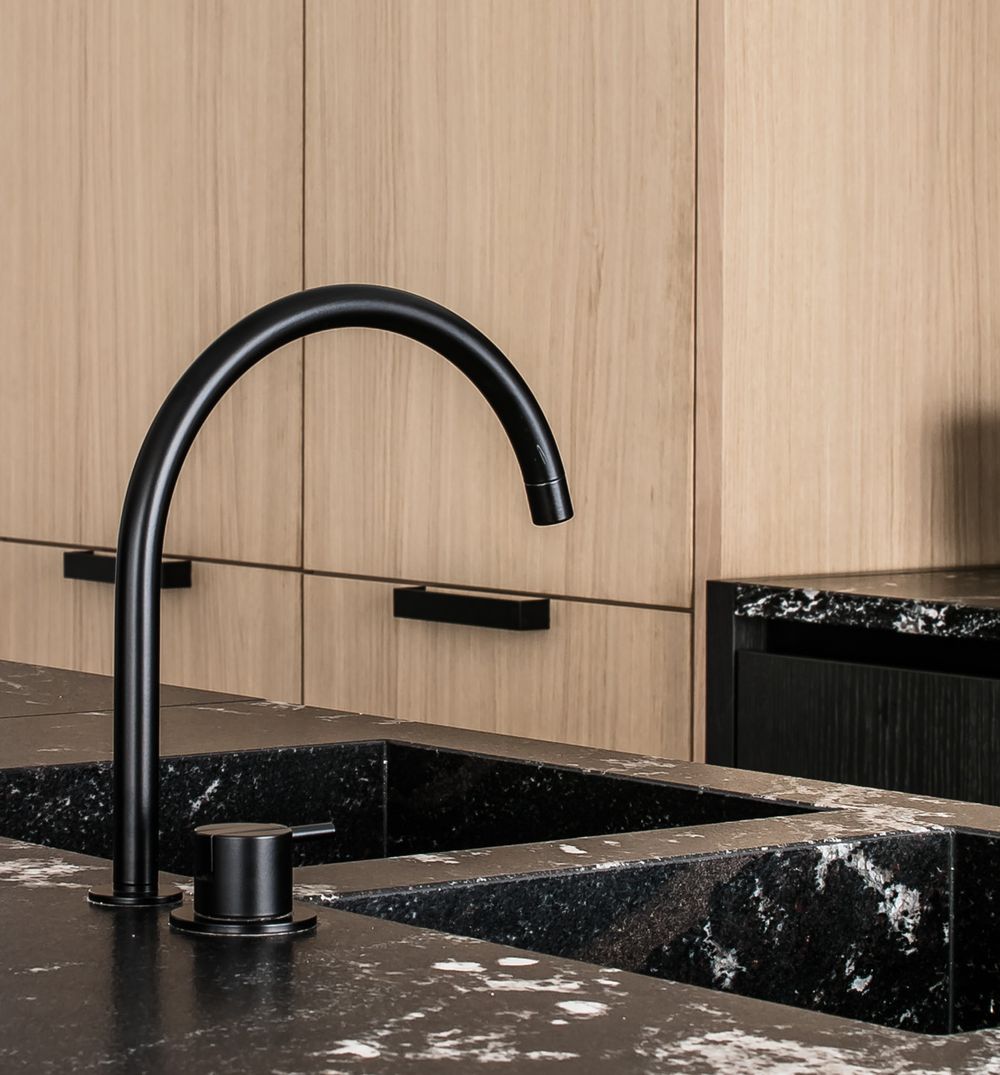 As you can see, black marble offers high-end luxury, elegance, and visual drama when incorporated into kitchen designs. From opulent countertops to striking backsplashes, black marble provides contrast and sophistication to create modern, stylish kitchen spaces. Are you sold on this material for your kitchen?