You've got to love a bold and brazen design choice like plastering a world map on your entire wall and then putting a bright purple dining table right in front! This dining room is every bit playful and lively. The bright and colorful world map wall mural and retro wooden chairs give the room a schoolhouse vibe, and the mid-century sideboard adds to the vintage flair.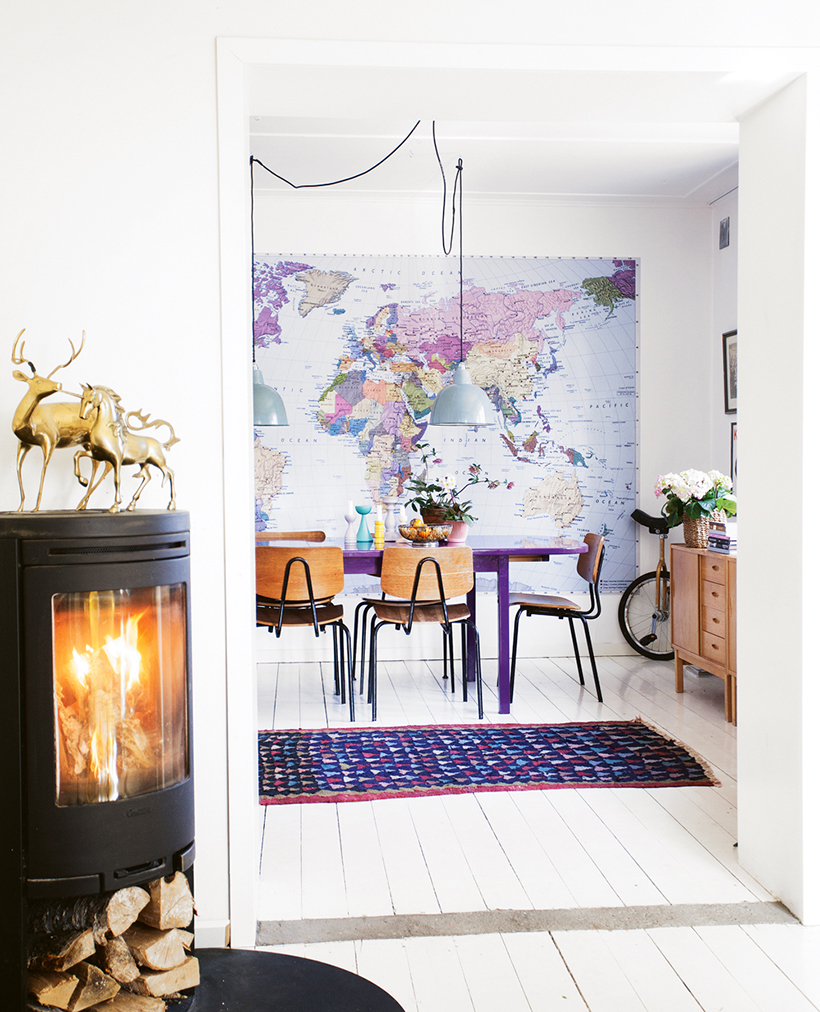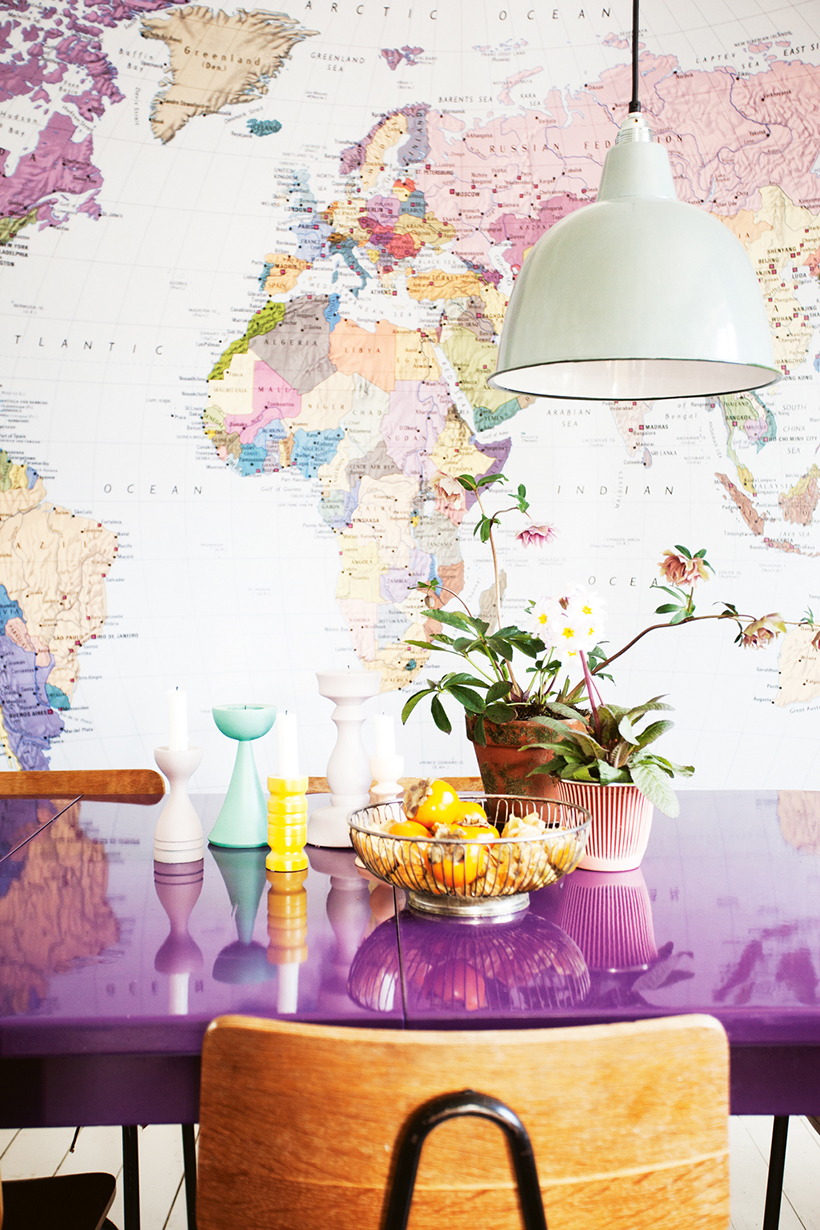 Images via Happy Mundane / Inside Out
Here's how I would curate this look in my own home. It may be tough to find a purple dining table, so I would recommend buying a cheap white one and painting it your desired purple hue!

Since the map is arguably the most desirable item in this room, I've found five suitable options for anyone wishing to recreate this look!
1.
Bright Blue/Green Map
– This world wall map puts north and south America at the focus of the map (as opposed to left as most maps do). It comes in a vibrant blue ocean color and deep green and browns for land. ($79)
2. Multi-Color Map – This map is really fun and colorful with certain countries colored in purple, blue, pink and orange. It stretches 8 feet wide! ($56)
3. Antique Brown Map – This vintage style antique map has a very warm brown earthy tone. It would be great for adding some understated decor to a neutral-clad room. ($60)
4. Vintage Map – Although a bit pricier than the other maps, this map is absolutely gorgeous and my personal favorite! It's a retro-style map, with faded coloring and a soft pink coloring for the water. ($380)
5. Baby Blue Map – This map features a green earthy tones on land and a soft baby blue for water. It's a gorgeous map for a child's space or a pastel/white-based room. ($80)
Have you decorated with a world wall map mural before?