Velvet dining chairs are an elegant addition to any dining room. They work best in a contemporary setting, and that's exactly the style I'm going to be sharing with you today. These velvet dining chairs work are perfect for a contemporary dining room. You can pair them with a beautiful white marble dining table to have your dream modern living room!
Velvet Dining Chairs
Velvet Dining Room Chair Inspiration
Pink velvet dining chairs are really popular as you can see!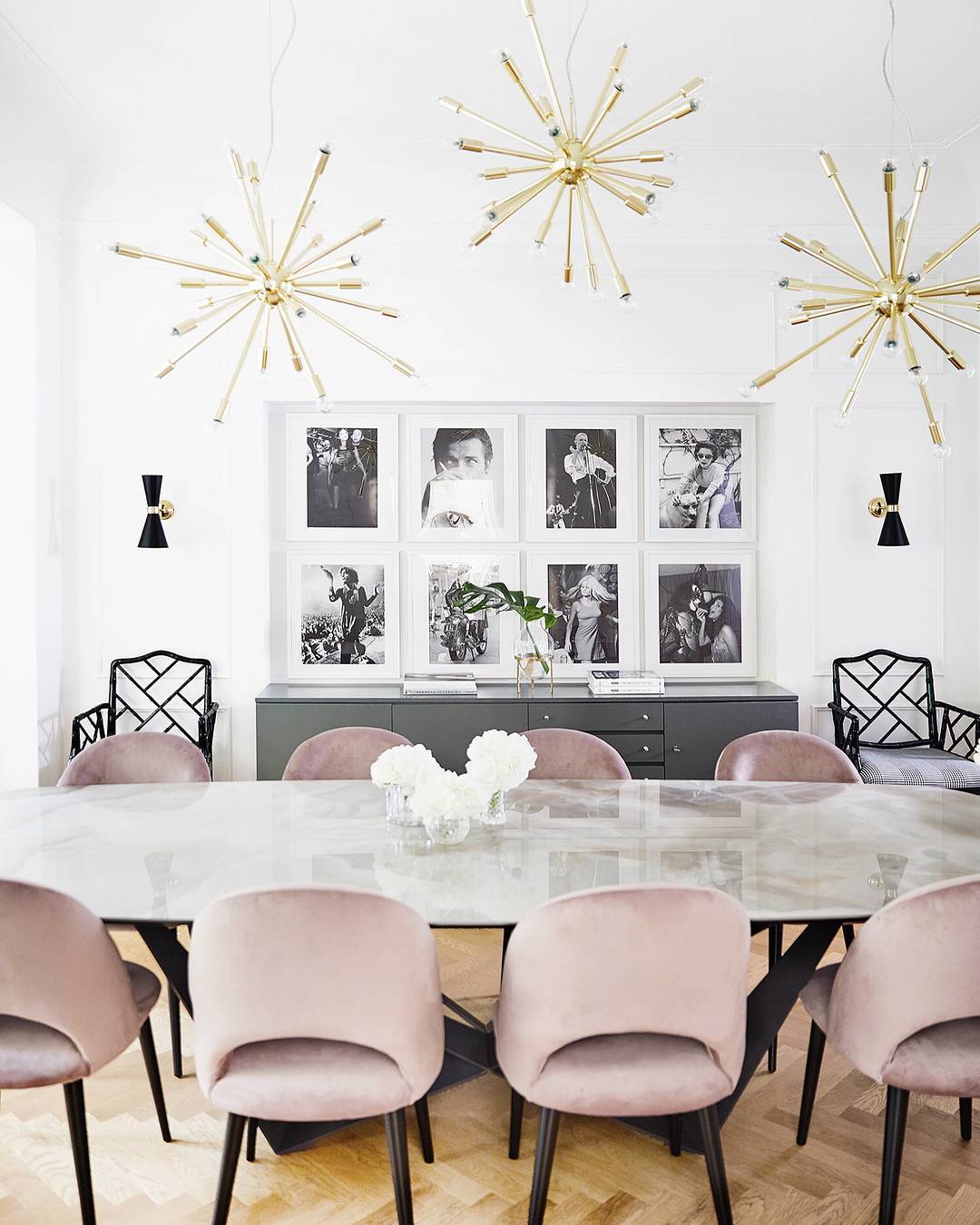 @delia_westwing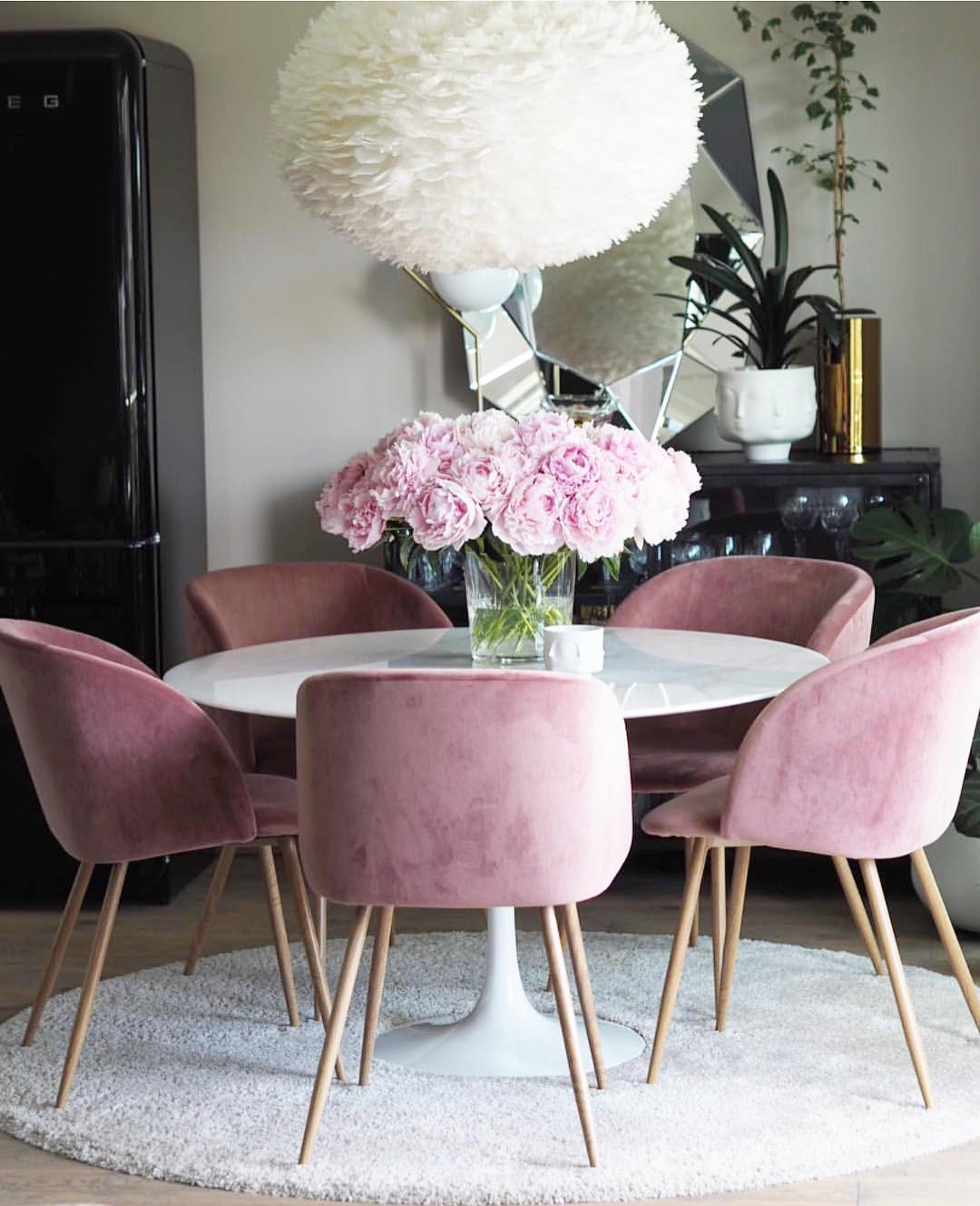 @nyahemmet