If there's one trend that I see often in interior design, it's the use of rope or leather woven chairs in different parts of the home. Ever versatile, woven chairs can add an interesting element of texture to your average side chairs. I have seen woven chairs in two formats: woven lounge chairs meant for the living room and woven side chairs meant for the dining room. They are often made using leather (real or synthetic) or rope.
Woven Chairs
Here are some of the best woven chairs you can find online:
What do you think of this style chair? My only concern is that they might not be comfortable for long-term use but they sure are beautiful! Take a look at this beautiful brown woven leather chair at this desk in a modern farmhouse home.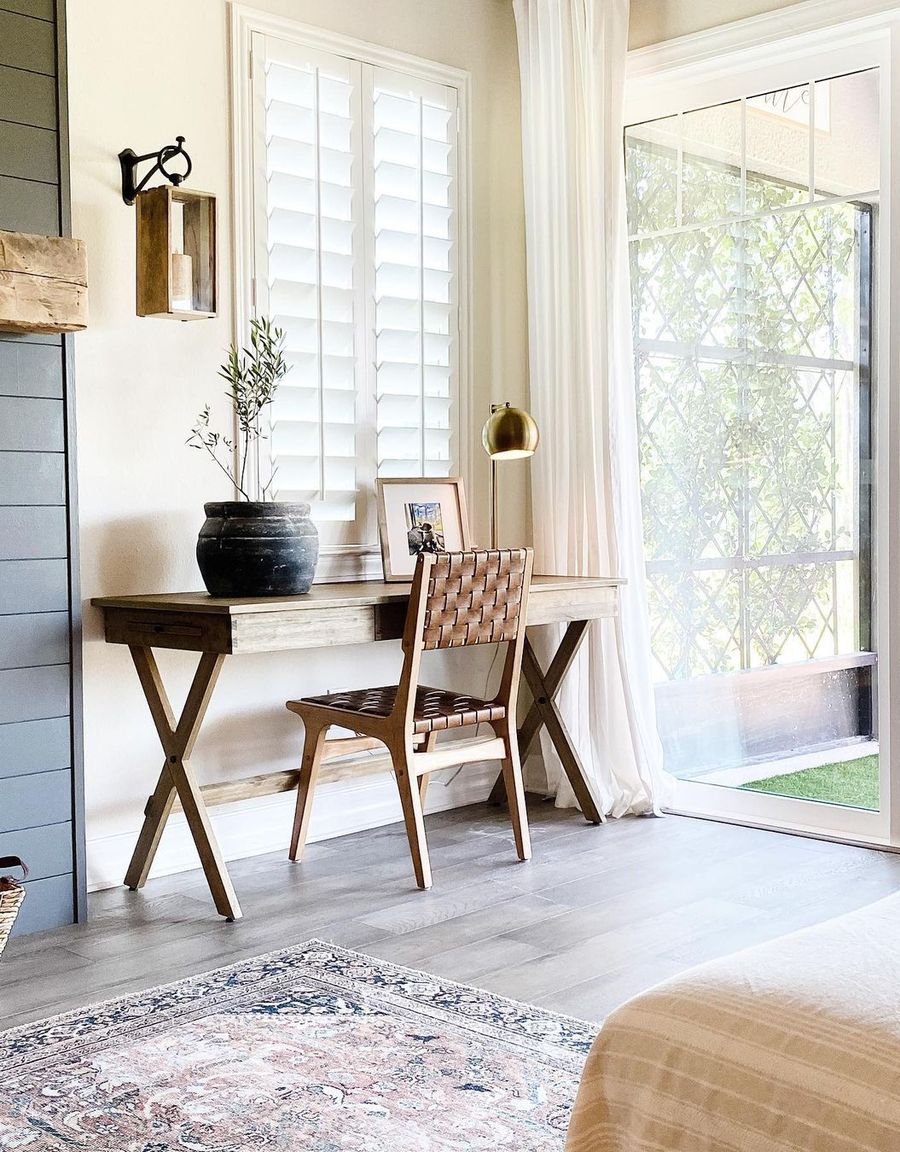 More Unique and Creative Chair Ideas