There are so many amazing dining room trends going on these days – from mismatched dining chairs to mid-century furniture to scandi-inspired decor. Here are twelve of the most gorgeous dining rooms we've found around Pinterest!
How cool are these colorful chairs?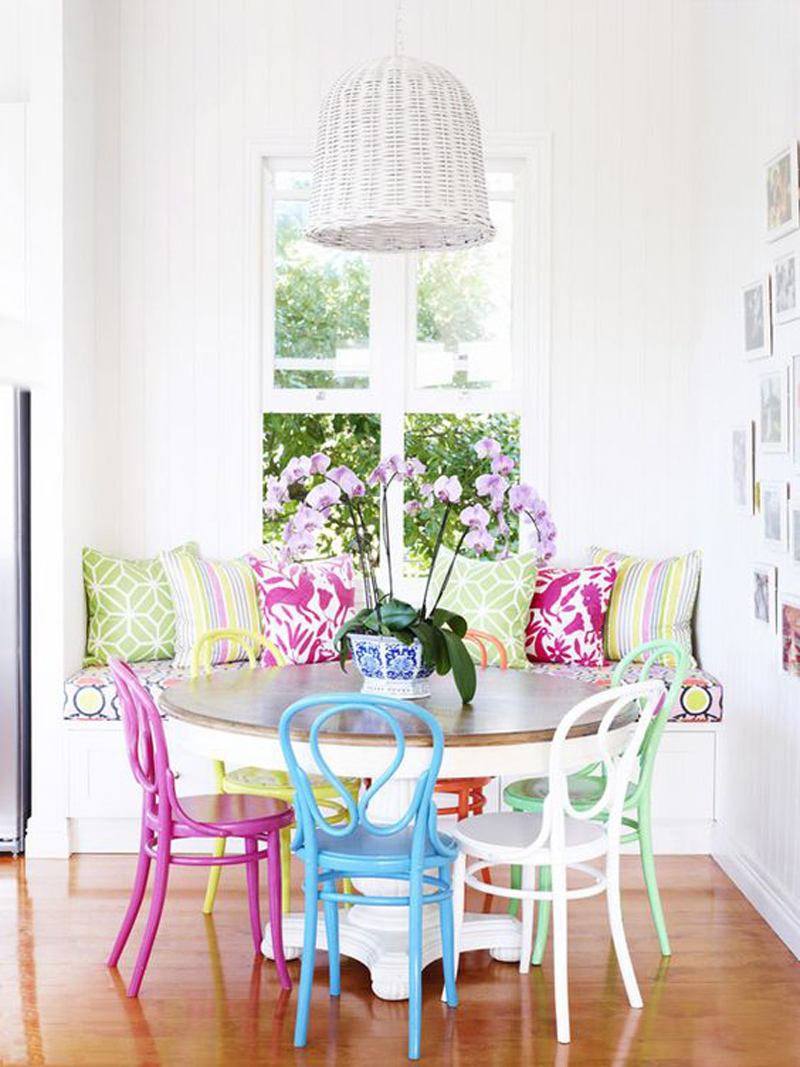 The rug is what really makes this room!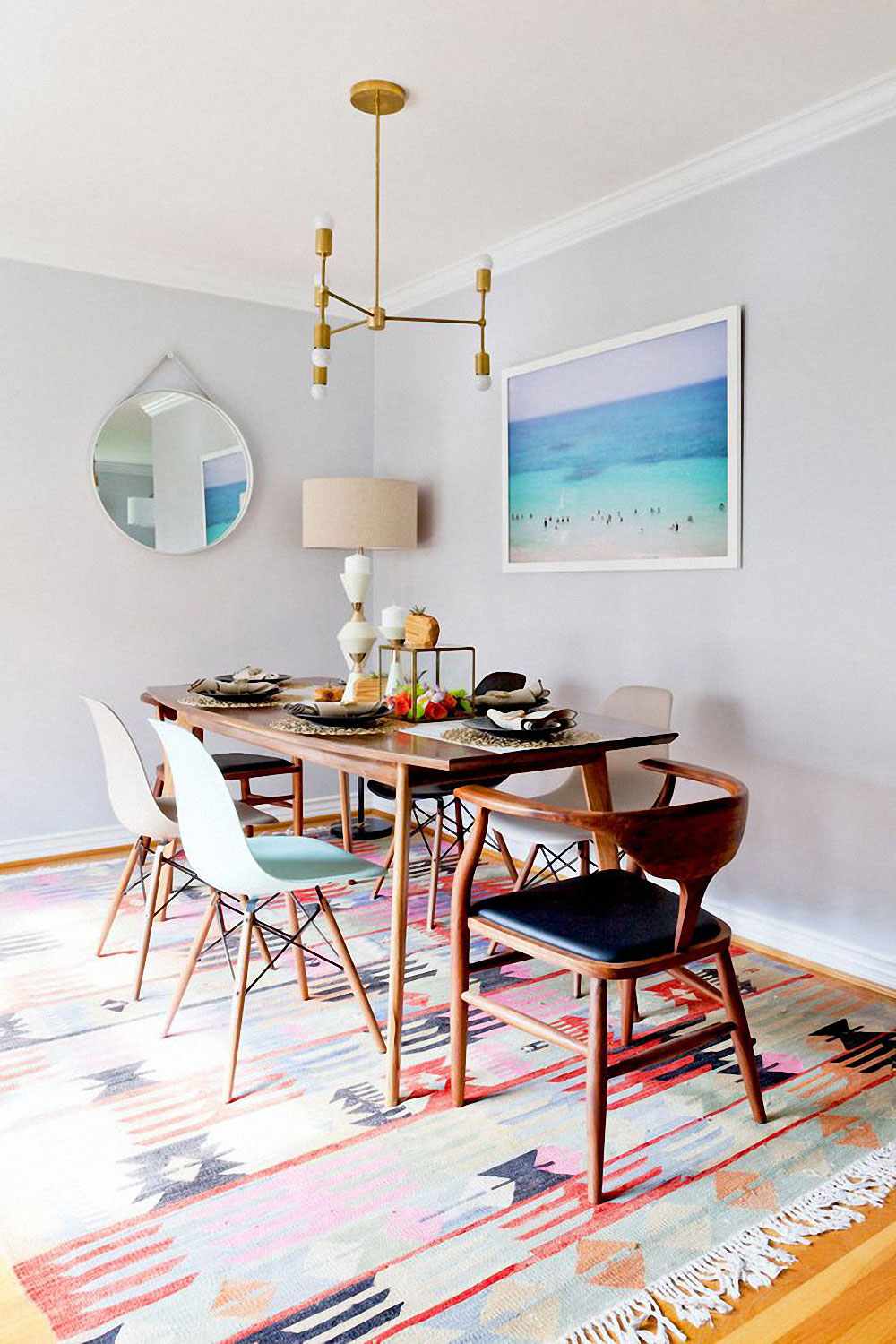 If you're going to stick with one chair design, make sure it's eye-catching!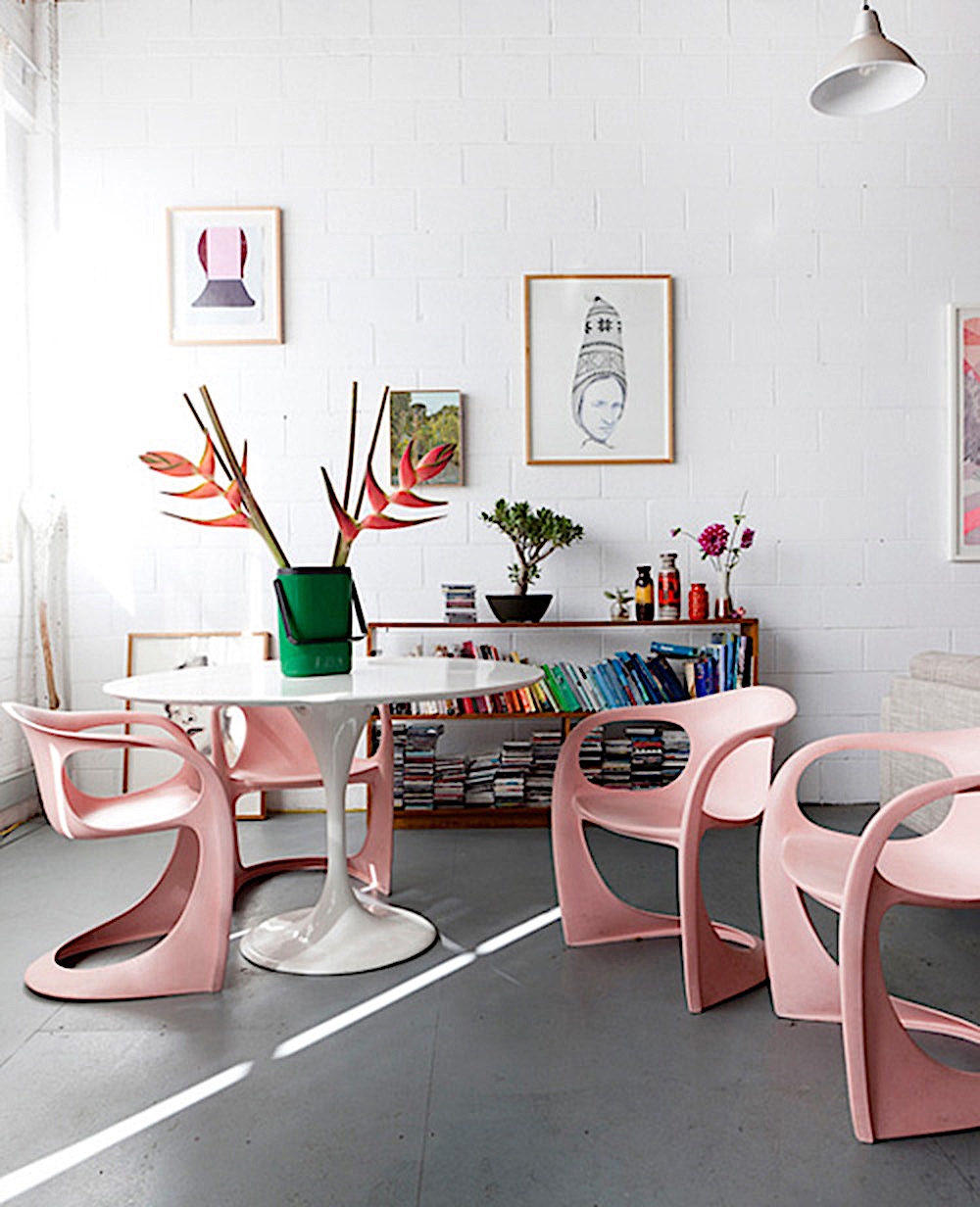 Mis-matched dining chairs are very in style right now. I love how this dining room has bare lightbulbs hanging from the ceiling as well. Very casual chic!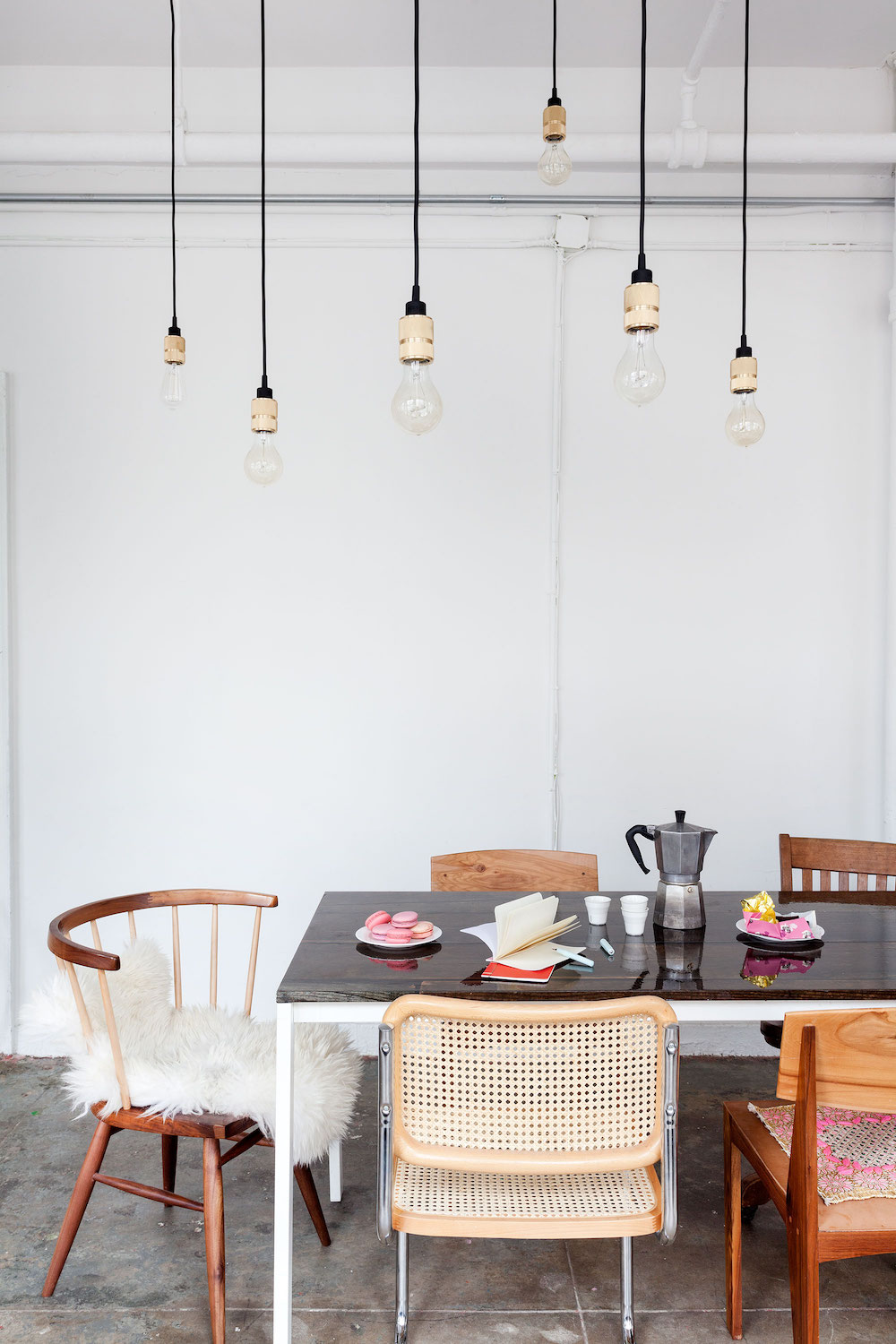 Black and white with gold touches in this beautiful dining nook…
I love the white cushions over these eames chairs!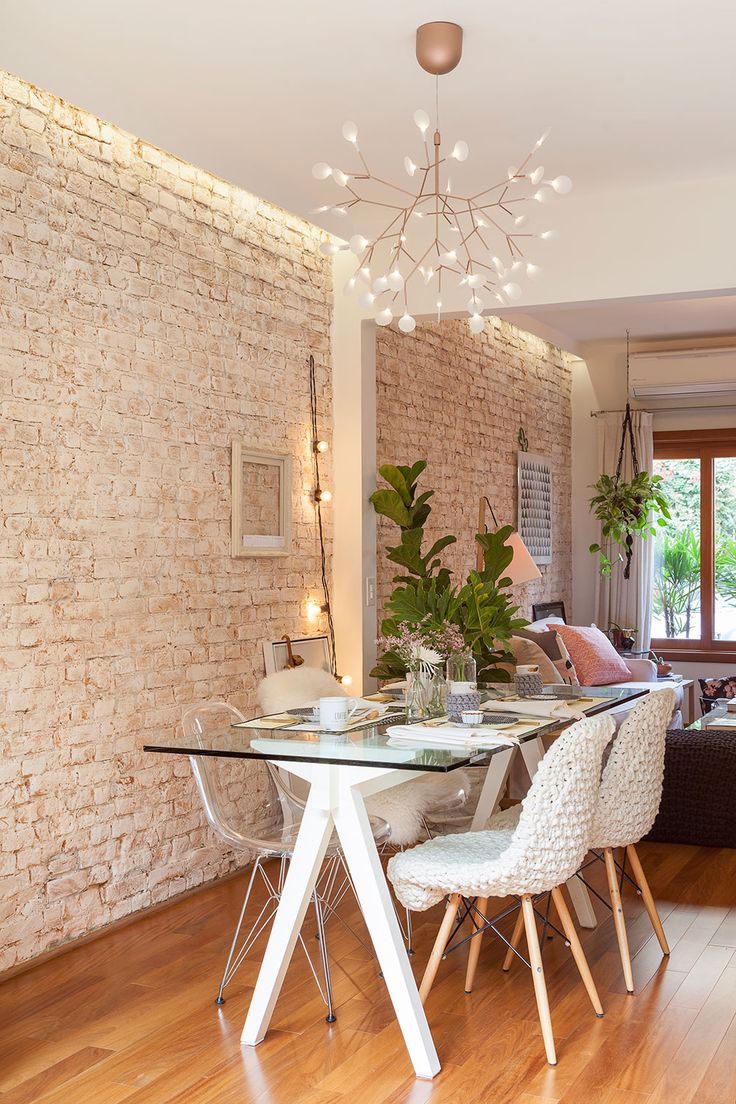 This mid-century Parisian dining space is so elegant…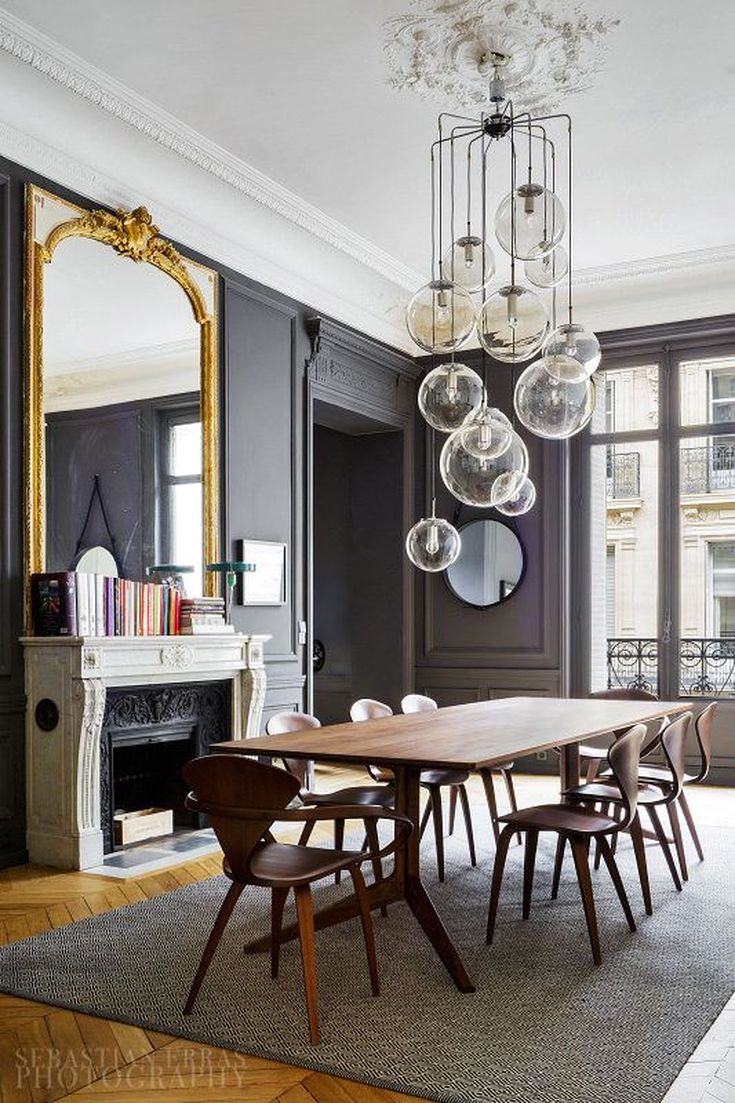 So much to love about this dining room, especially how it's fluidly open to the living space…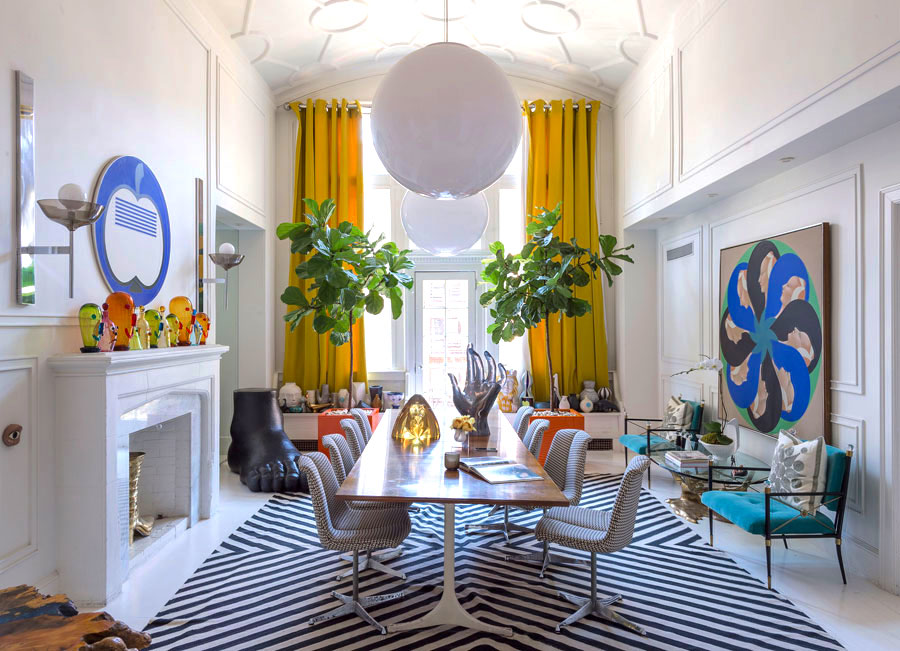 What a gorgeously blue and pink breakfast nook…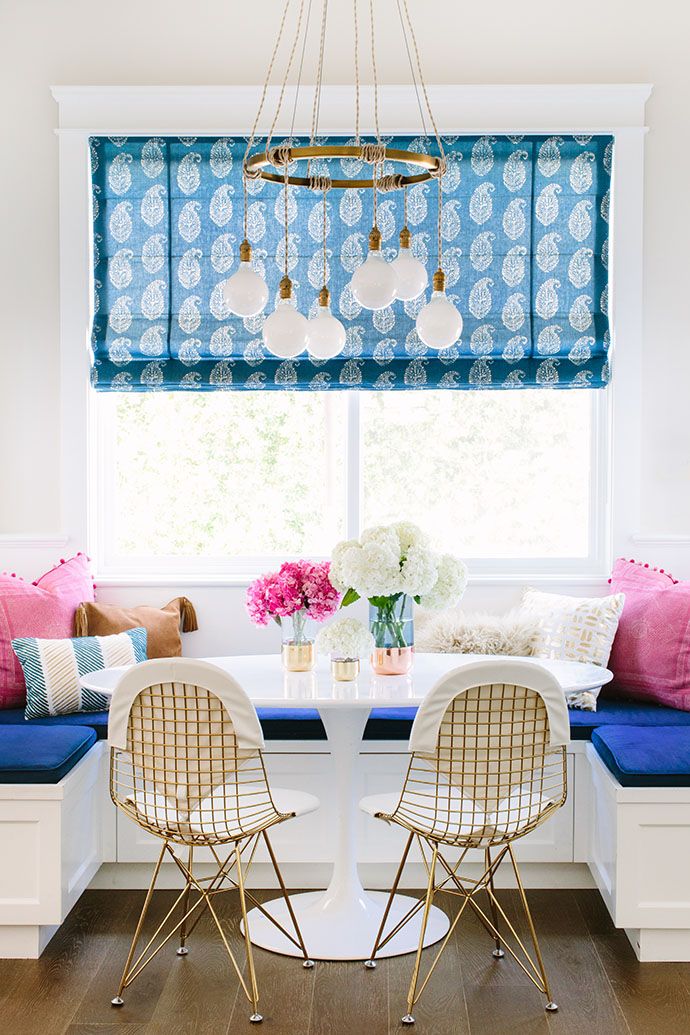 The pink walls in this dining room are wonderfully complimented by the bright yellow chairs!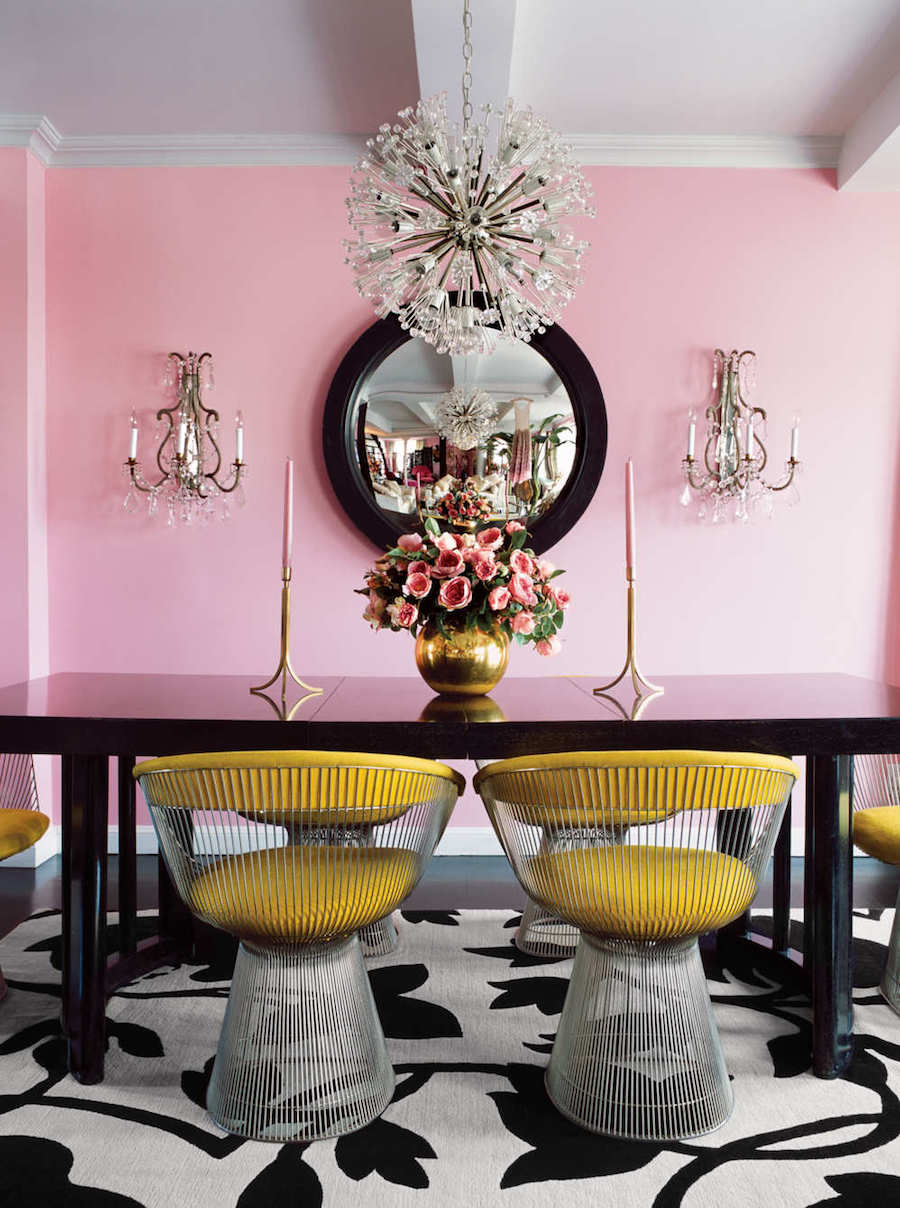 I love the mostly white palette here with a nice pop of pink!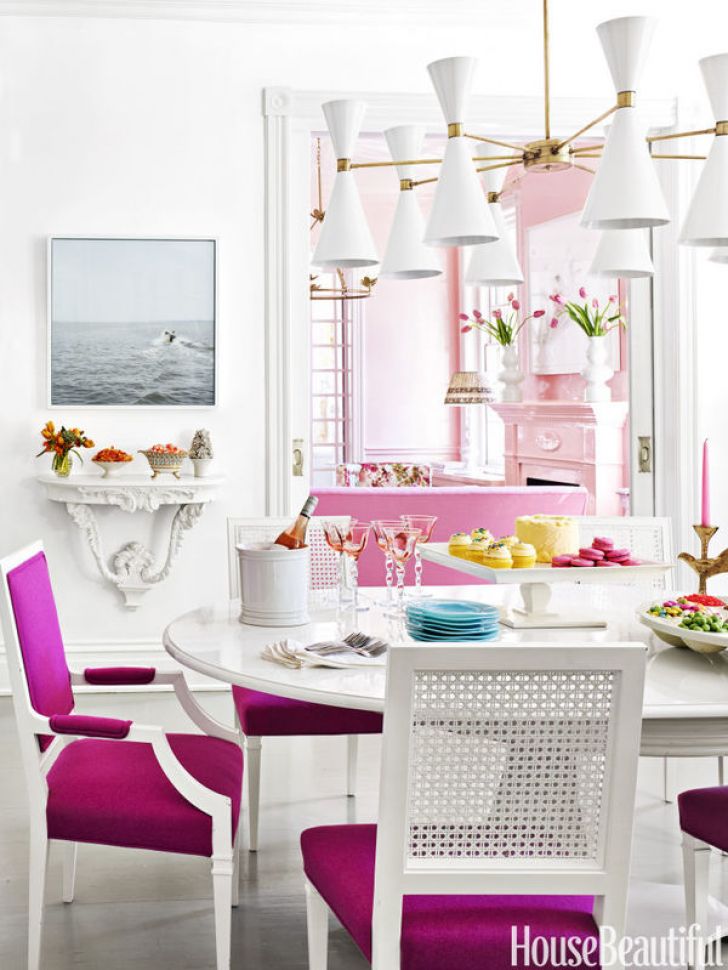 Scandinavian dining rooms are gorgeous…