Office chairs that are chic yet comfortable are hard to come by these days. If you're a #girlboss who works from home, or just someone who loves using a home office, then this article is for you. After you've found the perfect modern office desk, it's time to think about the best office chair for you. Make sure the office chair you pick has great back support, can swivel, and has an adjustable height. Here are some of our favorite picks for office chair shopping!
Click the chairs on the images below to shop!
White & Gold Office Chairs
White and gold office chairs are super popular these days. I see them all the time when browsing Pinterest. Using a white and gold office chair instantly gives your office a modern chic look. I especially love the office chairs with brass hardware. So gorgeous!

Contemporary Office Chairs
Aside from white and gold, there are a ton of ultra chic contemporary office chairs for you to use in your home office. Below, find six more of my favorite office chair picks like a classy lucite chair, an ergonomic chair, and a beautiful leather office chair.

Office Chair Inspiration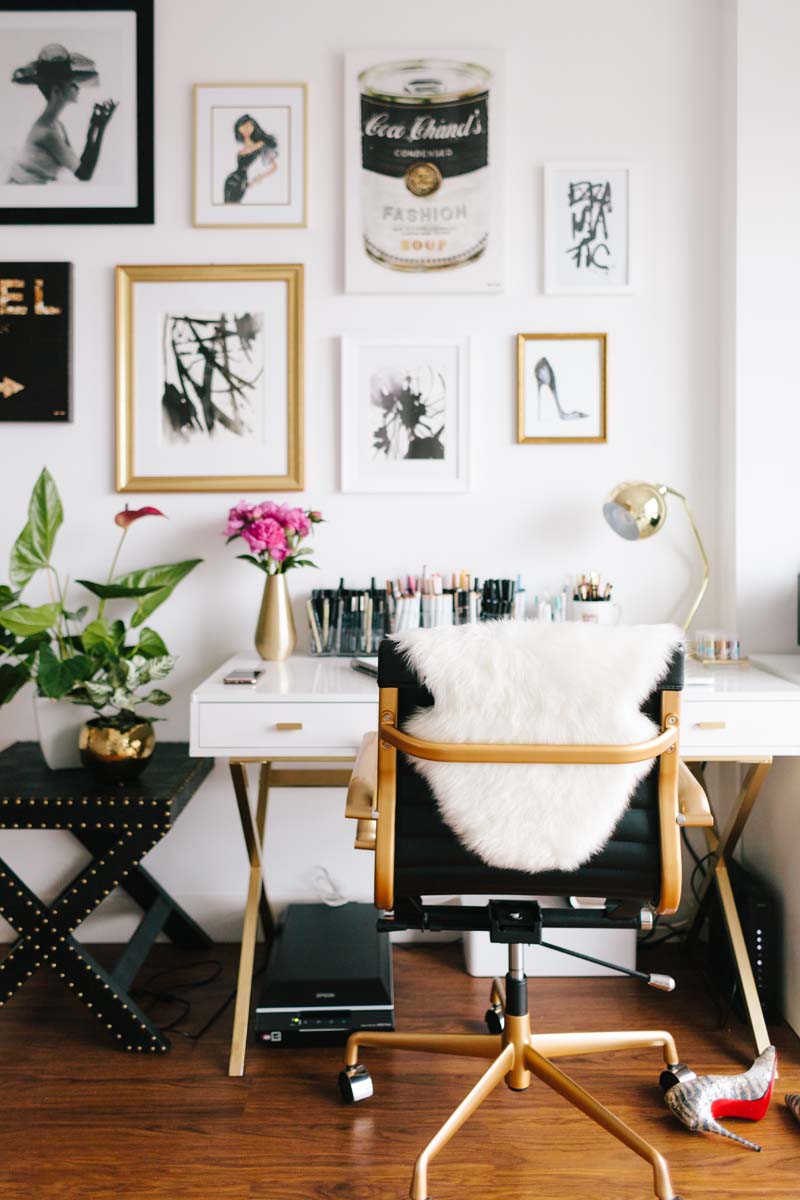 Jen Kay for the Everygirl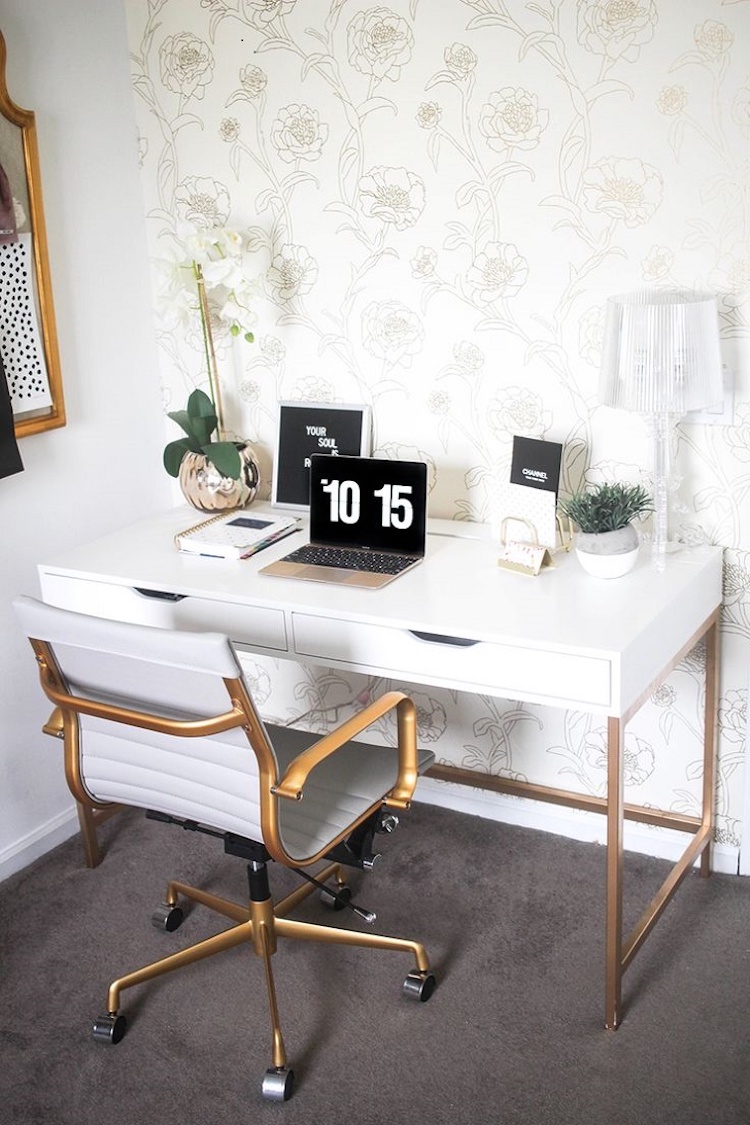 Money Can Buy Lipstick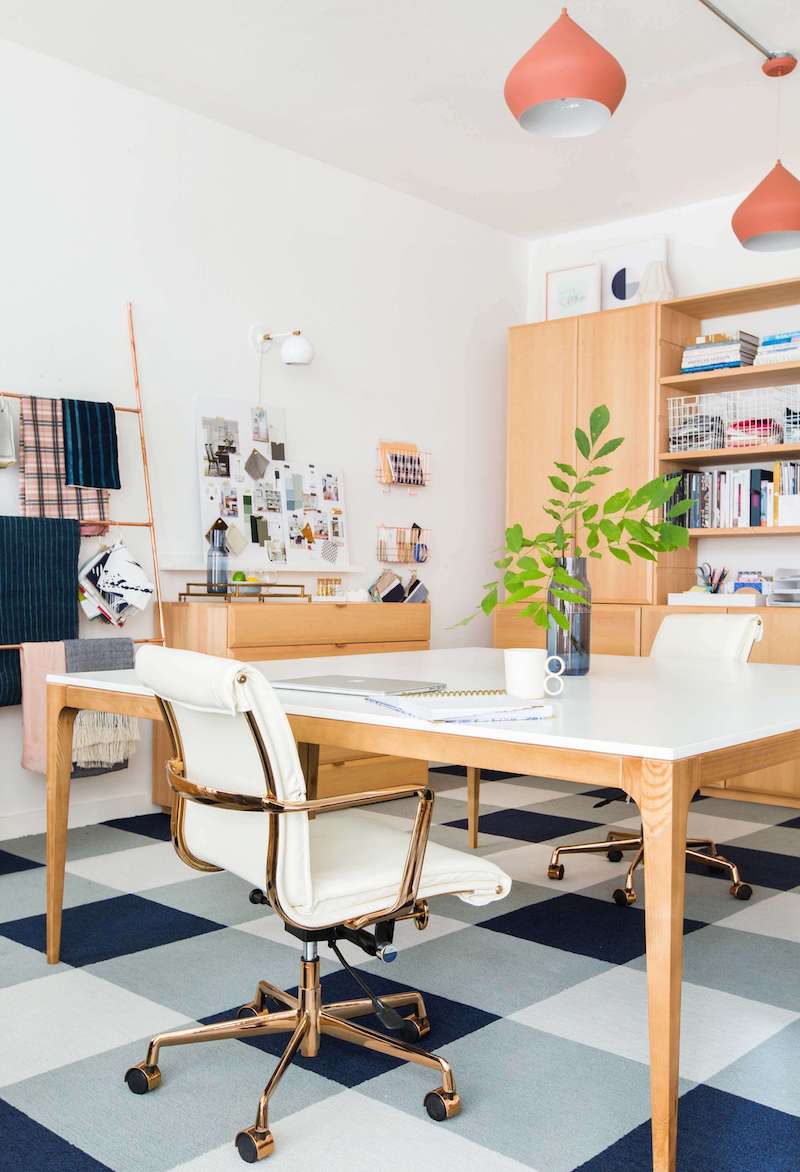 Emily Henderson
Money Can Buy Lipstick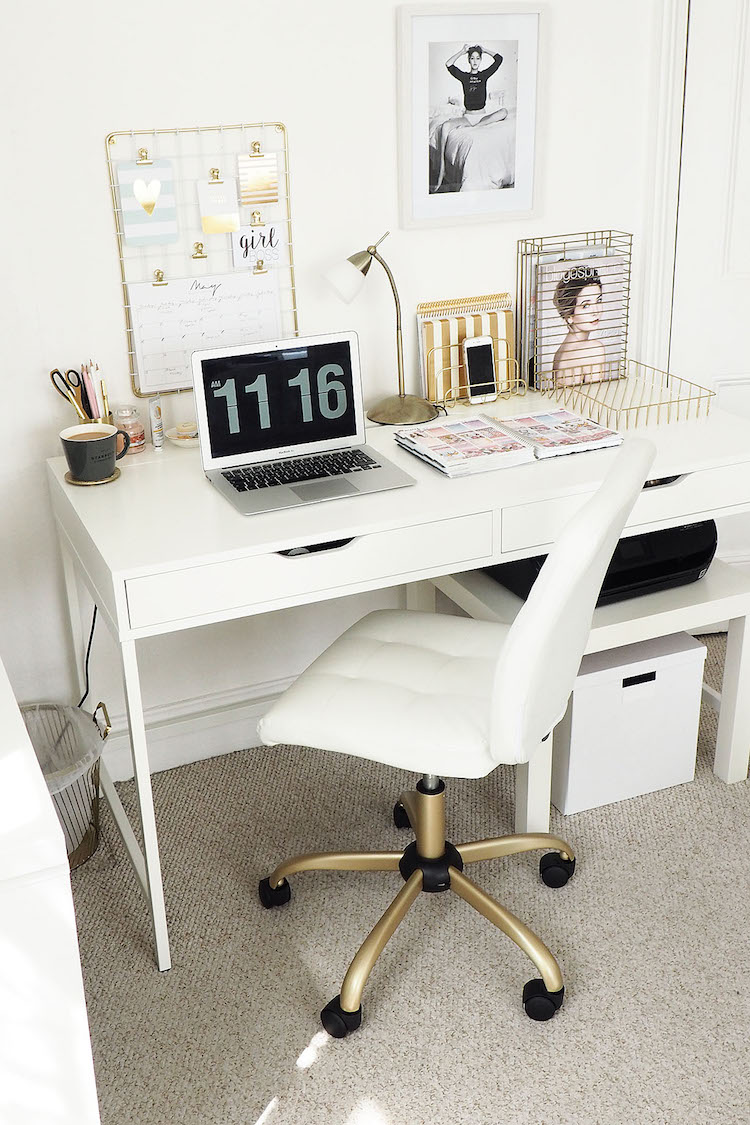 Beauty and the Chic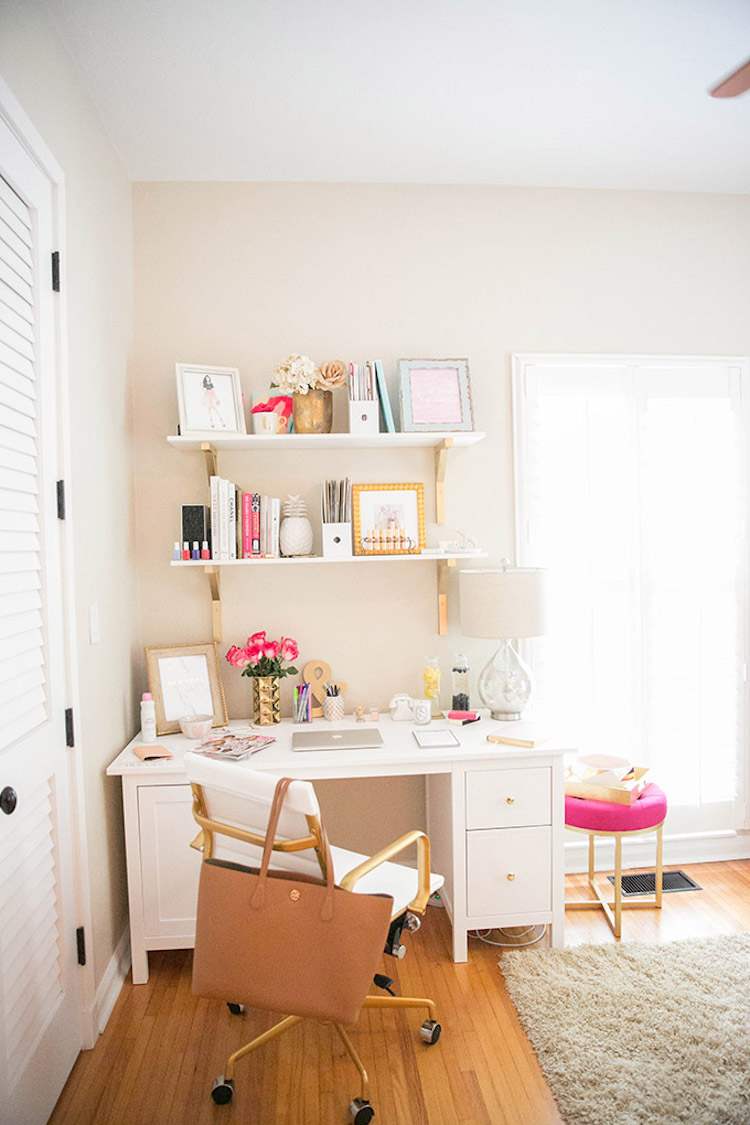 The Fashionista's Diary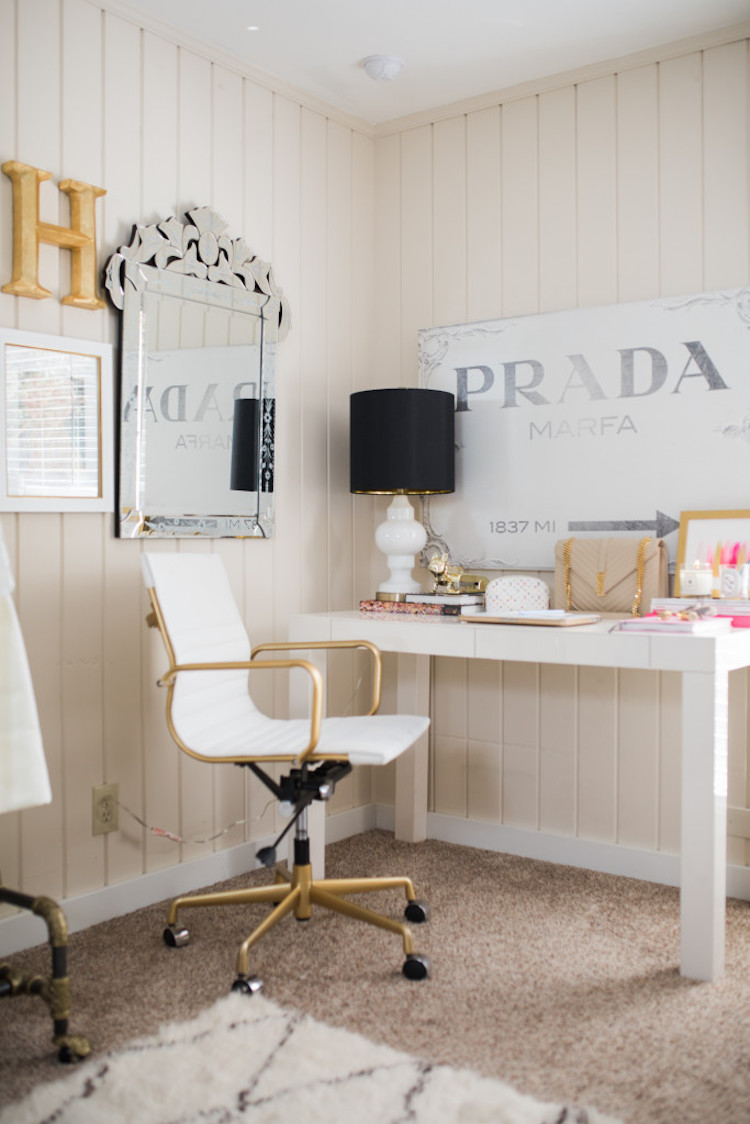 Chronicles of Frivolity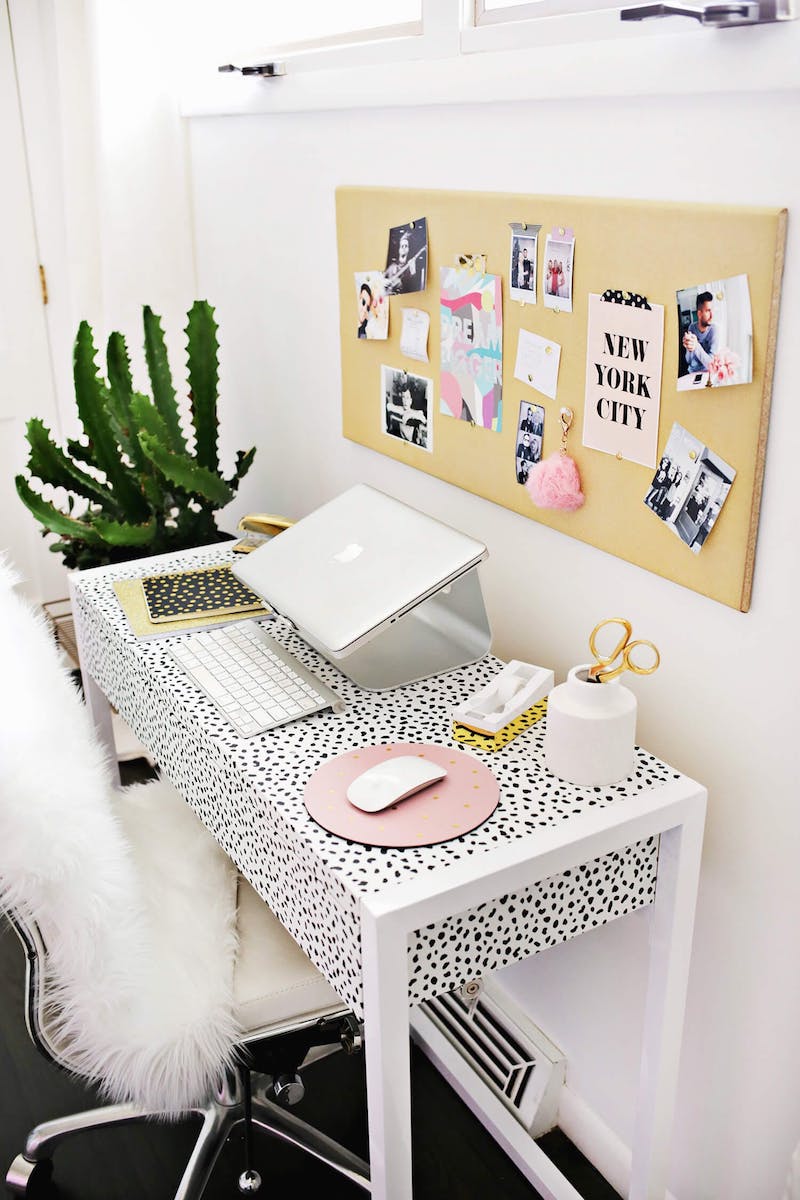 A Beautiful Mess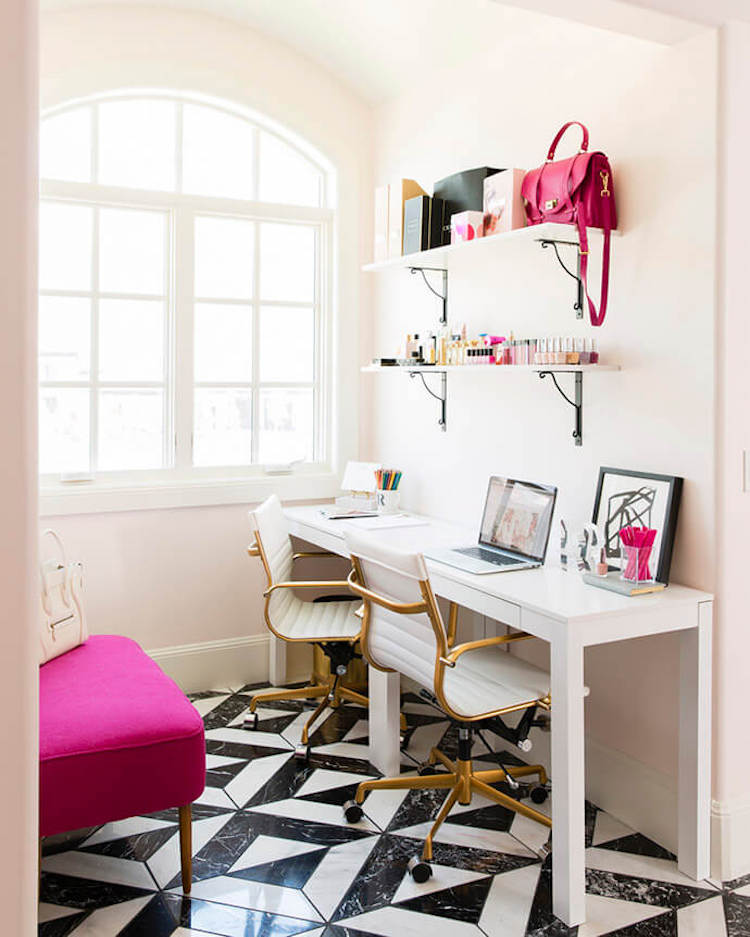 Glitter Guide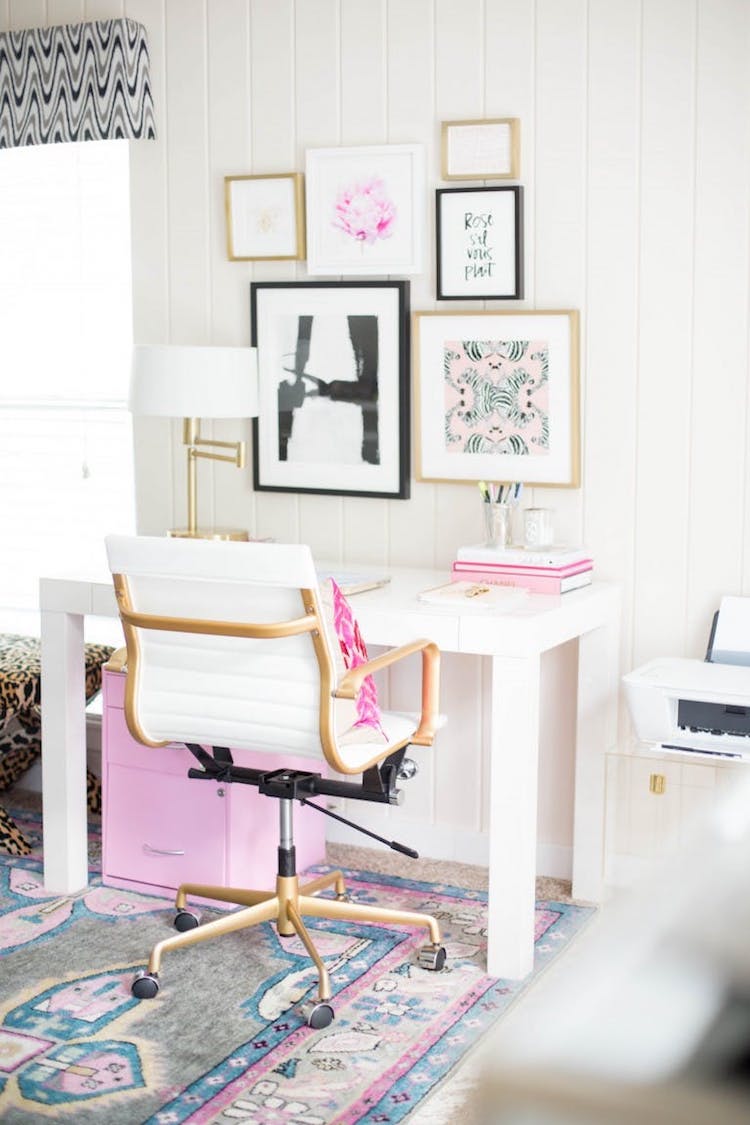 Chronicles of Frivolity
What office chair do you love using the most?