Are you looking for a beaded chandelier to complete your home? Beaded chandeliers are known for their long strands of beads that hang from hoops that hold the fixture together. These lighting fixtures have grown in popularity over the last few years, but they can be quite pricey! Whether you're going for the Bohemian or Farmhouse look, beaded chandeliers can be perfect for an entryway, dining room, or even bedroom.
Beaded Chandeliers
Here are our favorite beaded chandeliers that are affordable and highly rated! Thick beads on chandeliers can work great in Farmhouse style homes or even Bohemian-style homes. This is a versatile lighting fixture that works best in neutral rooms. As you can see below, most of the affordable lighting fixtures come in neutral colors or sometimes a cool blue.

How beautiful is this white bead chandelier above the dining room table? It looks great against the soft blue wall paint, too.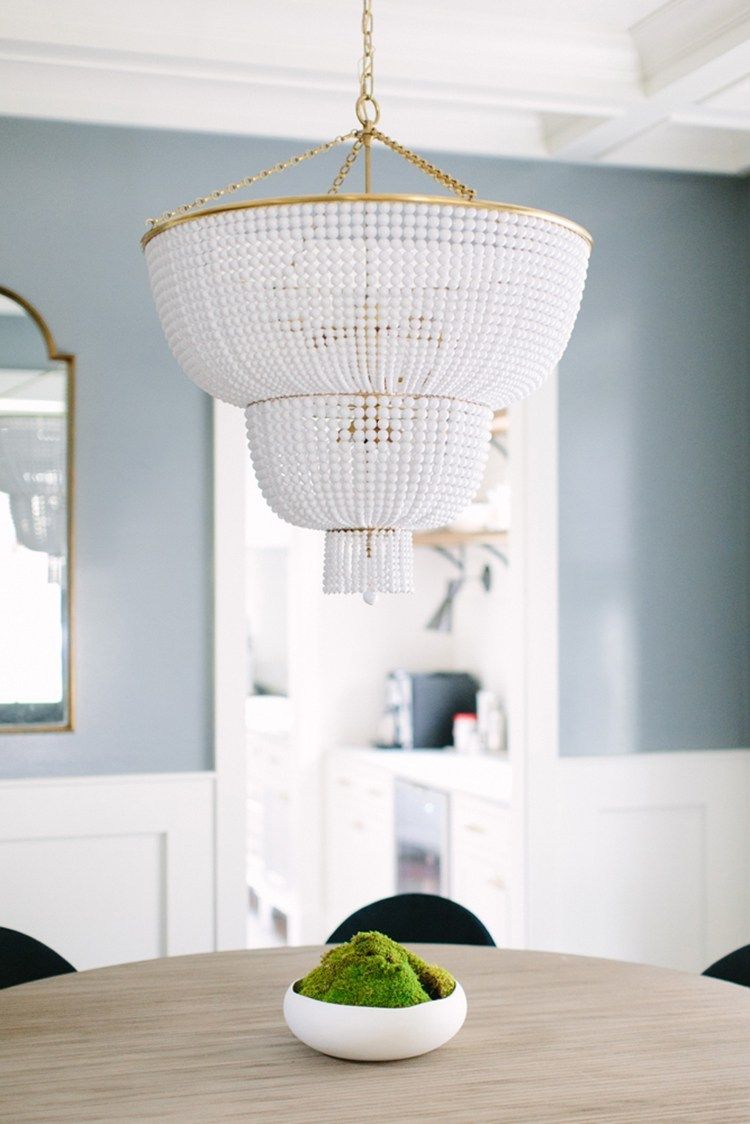 Amazon sells several beautiful beaded chandeliers at really affordable prices. Here are a few of the most highly rated ones we love.
More Chandeliers
We love chandeliers and how they can add a touch of charm to any space. Here are a few of our more popular articles on these gorgeous and statement lighting fixtures!