Finding the best fall front porch decor ideas just got a little bit easier since you came to visit our website today! We've scoured the internet and social media to find the best autumn front porch decorating ideas online. These front porches will instantly inspire you to decorate for the fall season!
Fall Front Porch Decor
There are so many different objects and items you can use to decorate your front porch for fall. Here's a few quick ideas:
Mums in red, orange, and yellow are an affordable and beautiful flower. You can hang these in a basket or just place them in an urn on your front porch. It's a quick and easy way to decorate your front porch for fall! If you're a gardener, you can plant them in the grass along the path to your front porch.
Buy urns and fill them with fall foliage include colored leaves, acorns, pinecones, sticks, berries and bittersweet. This is a very elegant and chic way to decorate for fall.
Bales of hay can add a farmhouse feel to your front porch in the fall. You can also place other fall decorations on top of them, or use them as a side table next to a rocking chair!
Putting corn stalks on either side of your door is a great way to frame your front entryway for fall. You could even tie them together using a colorful ribbon.
Pumpkins and gourds are perhaps the most symbolic decoration of the fall season. Be sure to pick up a fresh batch from your local nursery when decorating the front porch or entryway!
Here are our favorite images of fall porch inspiration!
1. Fall Pumpkin Porch Decor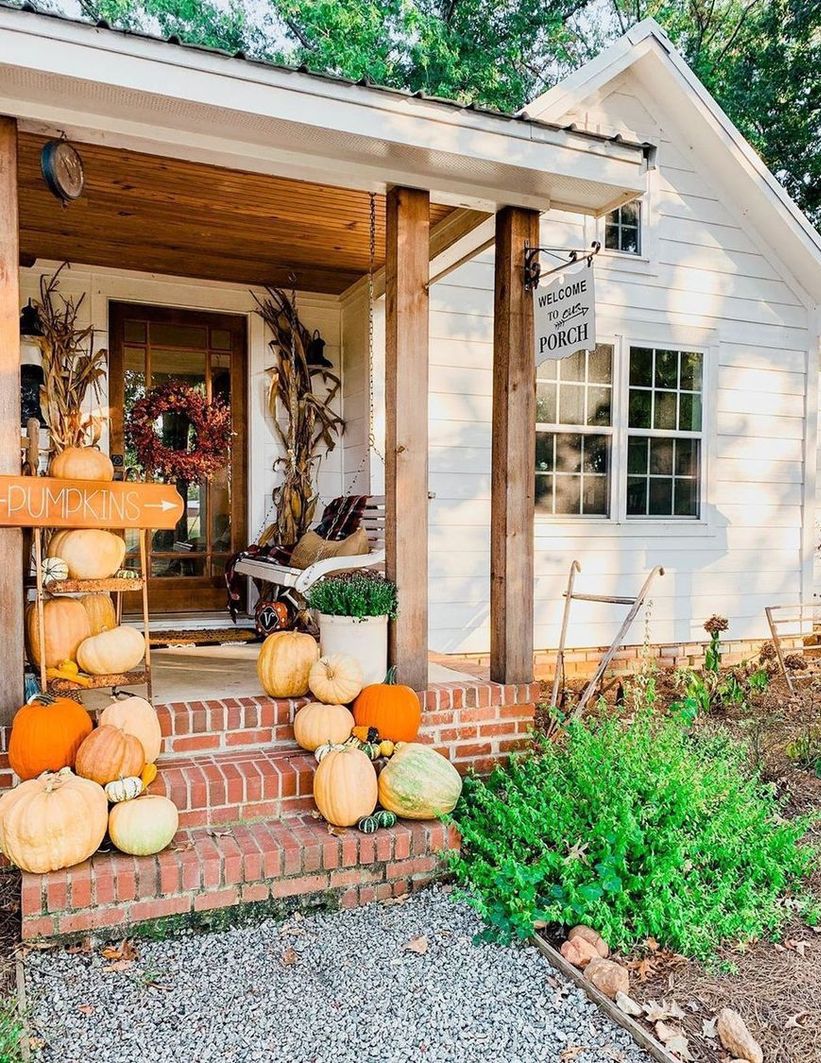 @2561farmhouse
2. Fall front porch with old door as background vignette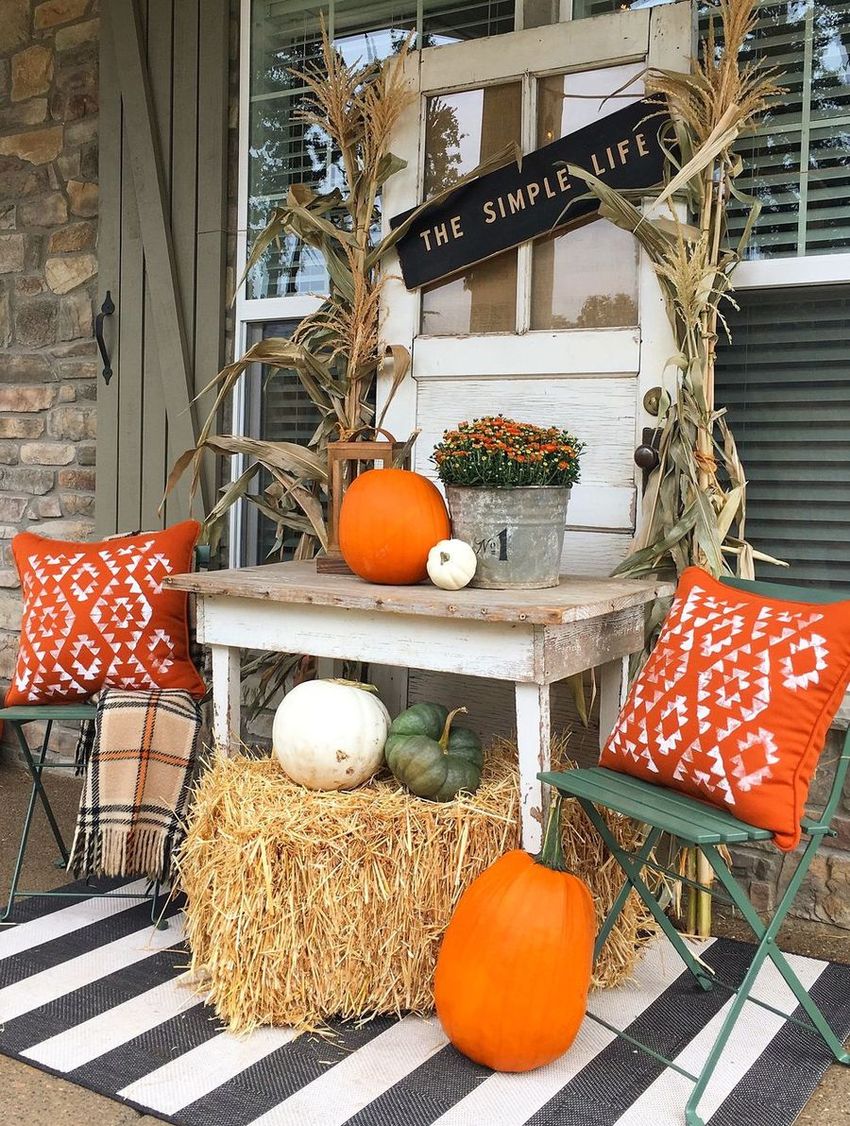 3. Fall front porch with vertical Welcome Sign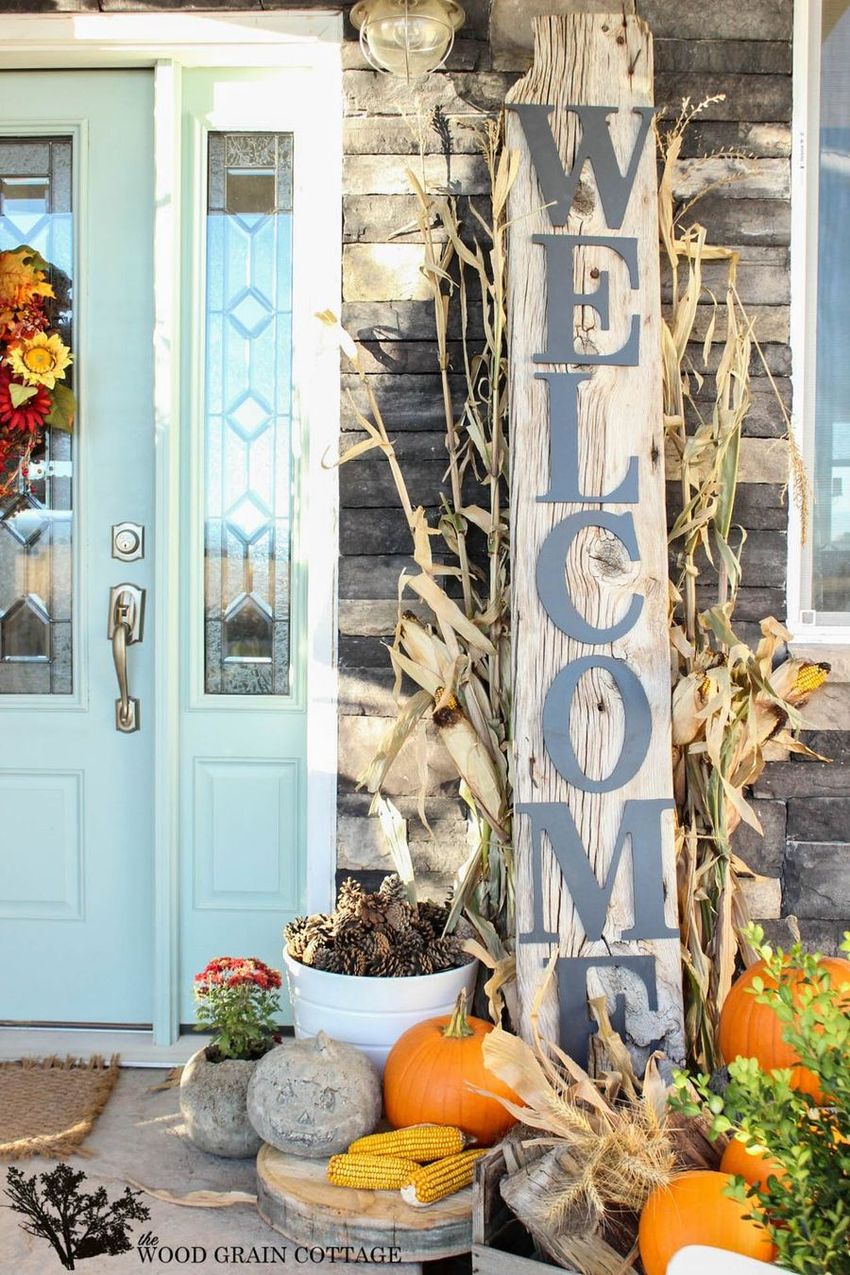 4. Fall Front Porch with Leaf Garland above Door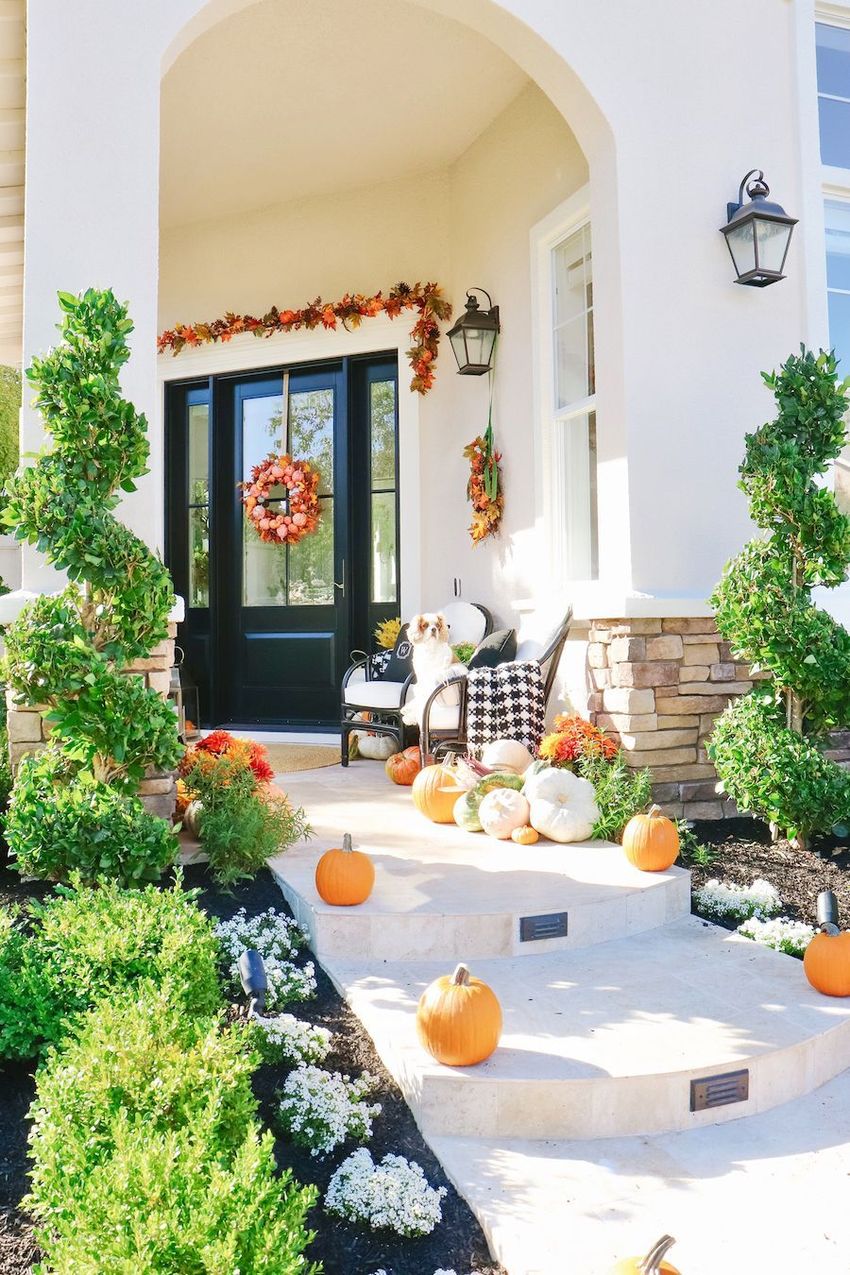 5. Fall Front Porch with Side Chair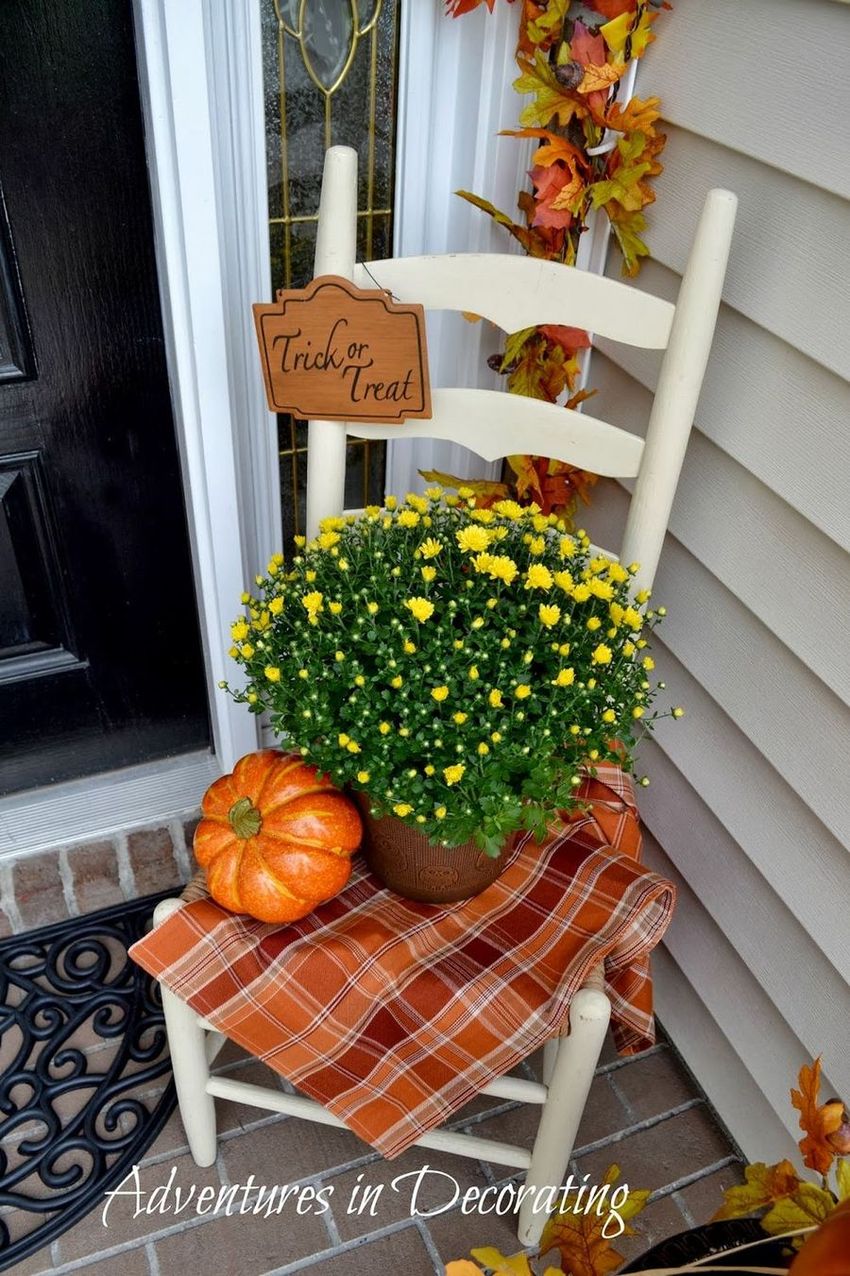 Adventures in Decorating
6. Fall front porch with black and white rug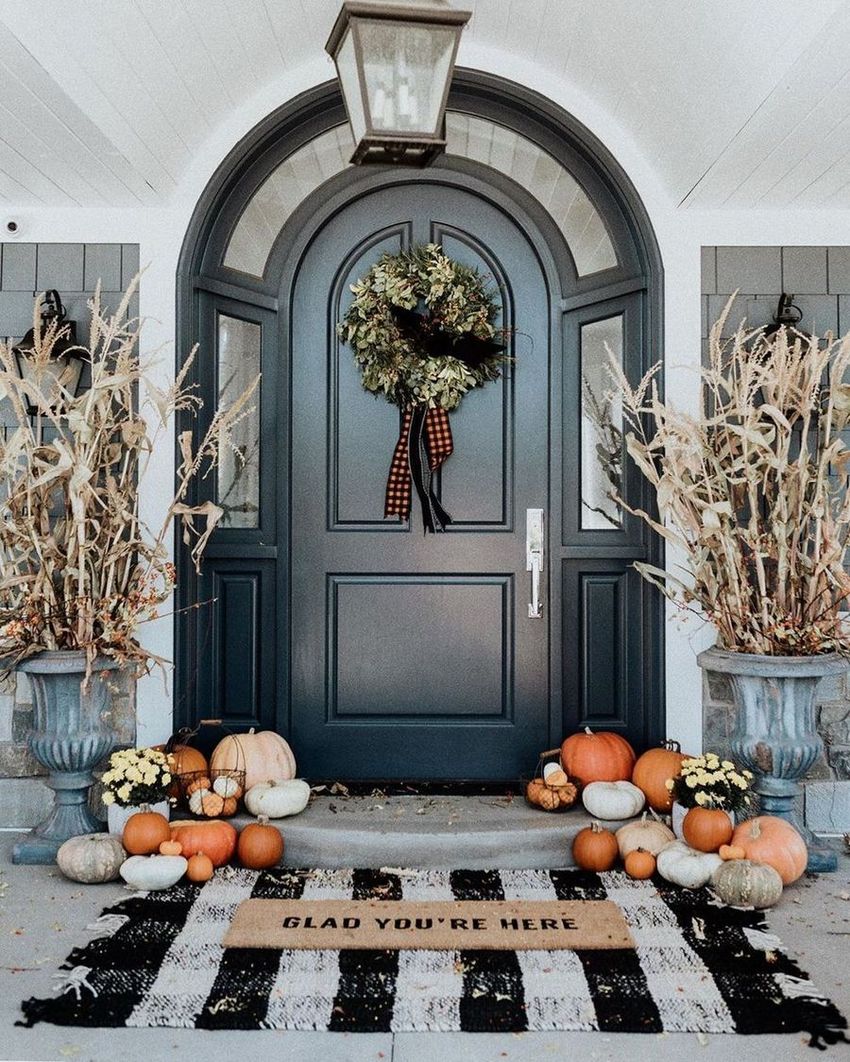 @rachparcell
7. Fall front porch with steps and corn stalks
8. Fall front porch with corn stalks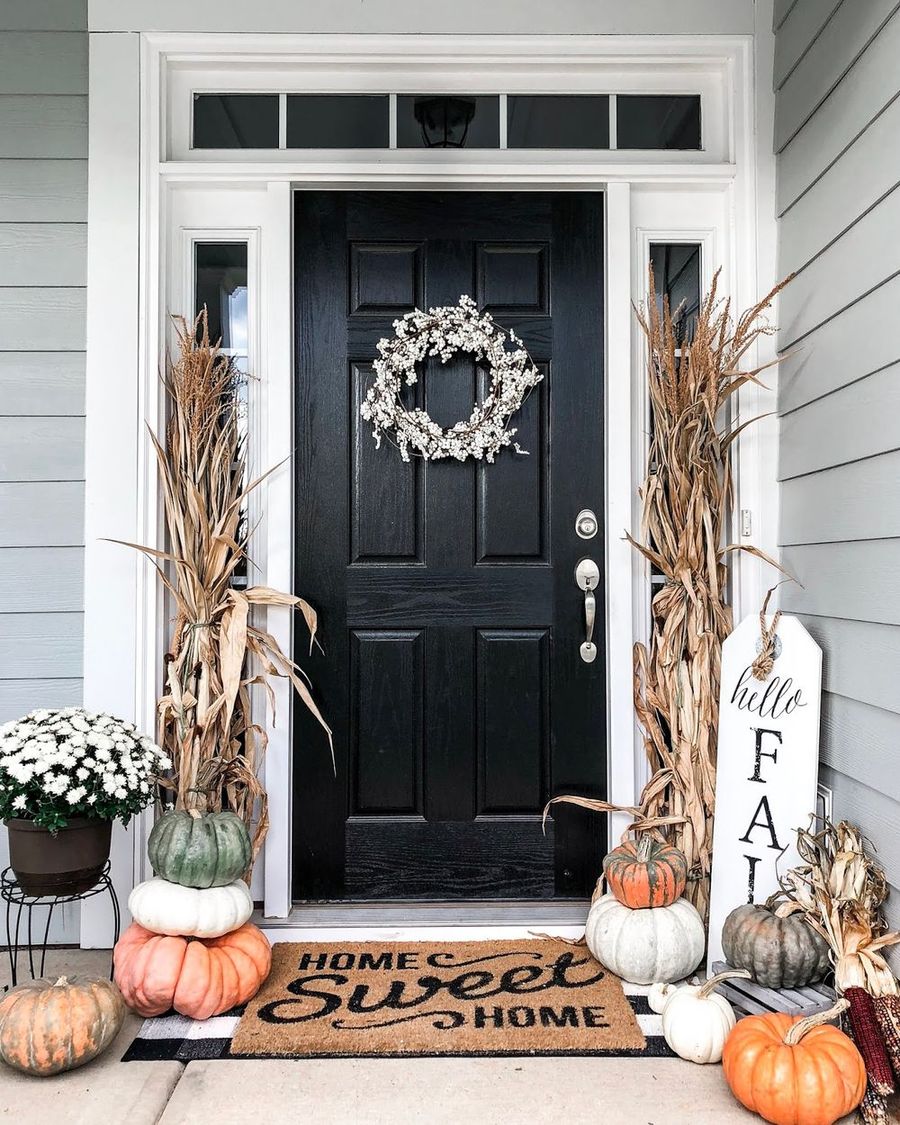 9. Fall front porch with Apples hanging on front door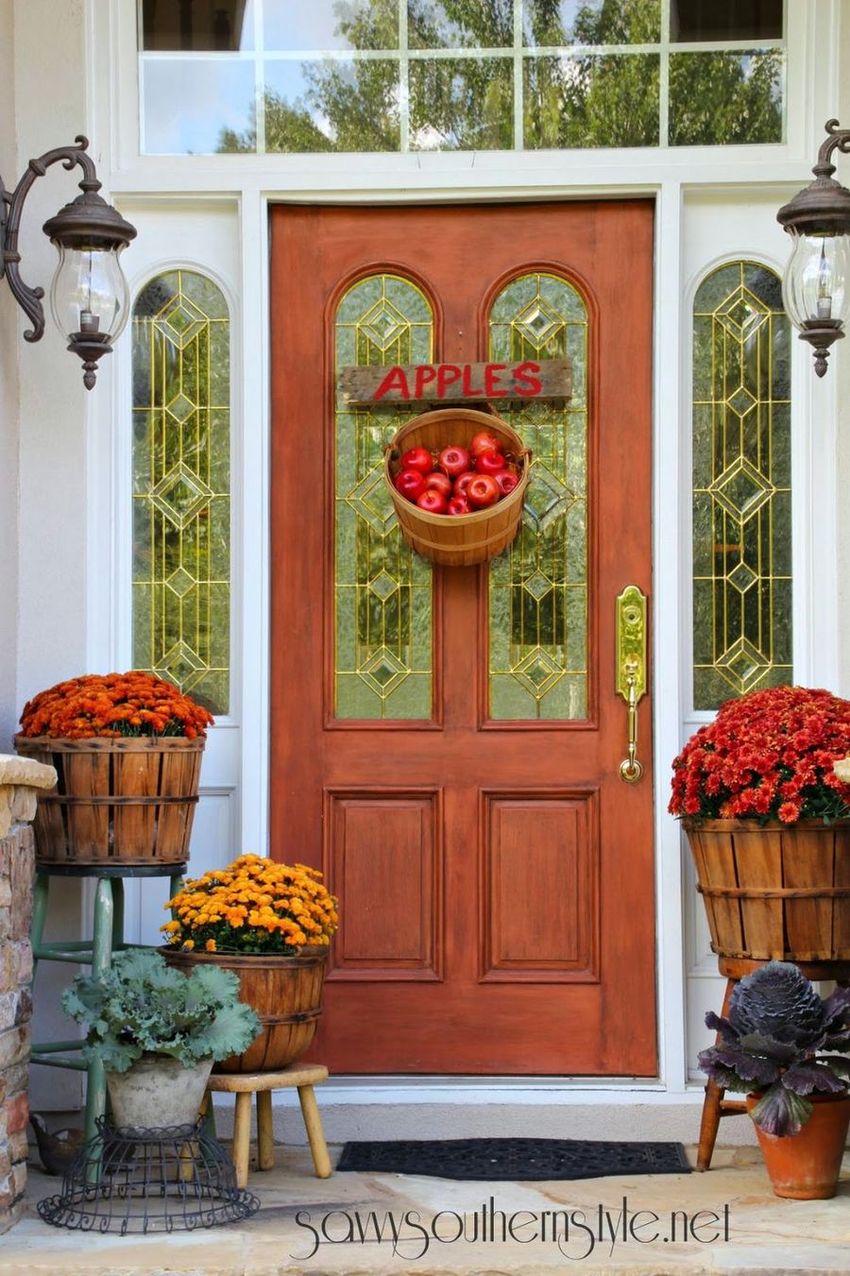 10. Fall front porch with FALL wood sign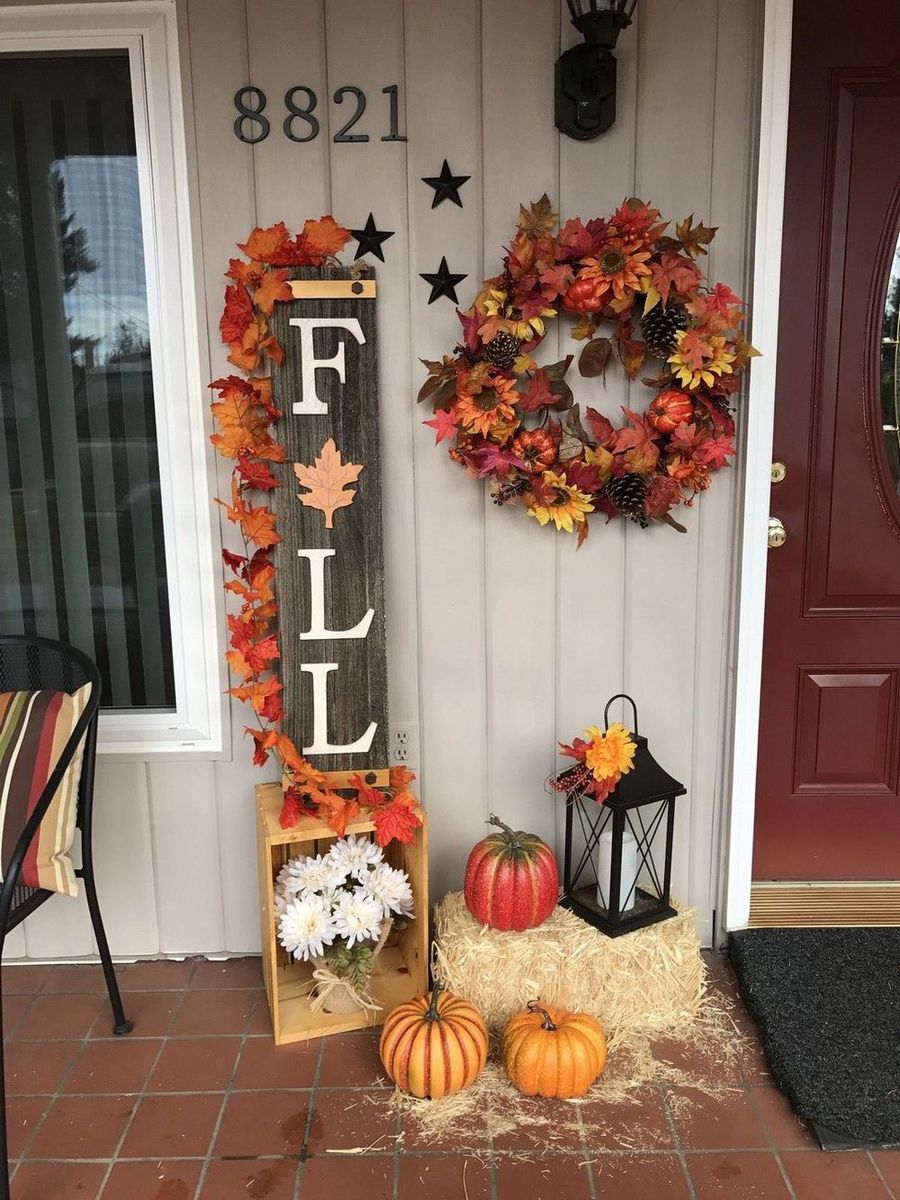 Unknown
11. Neutral fall front porch with cornstalks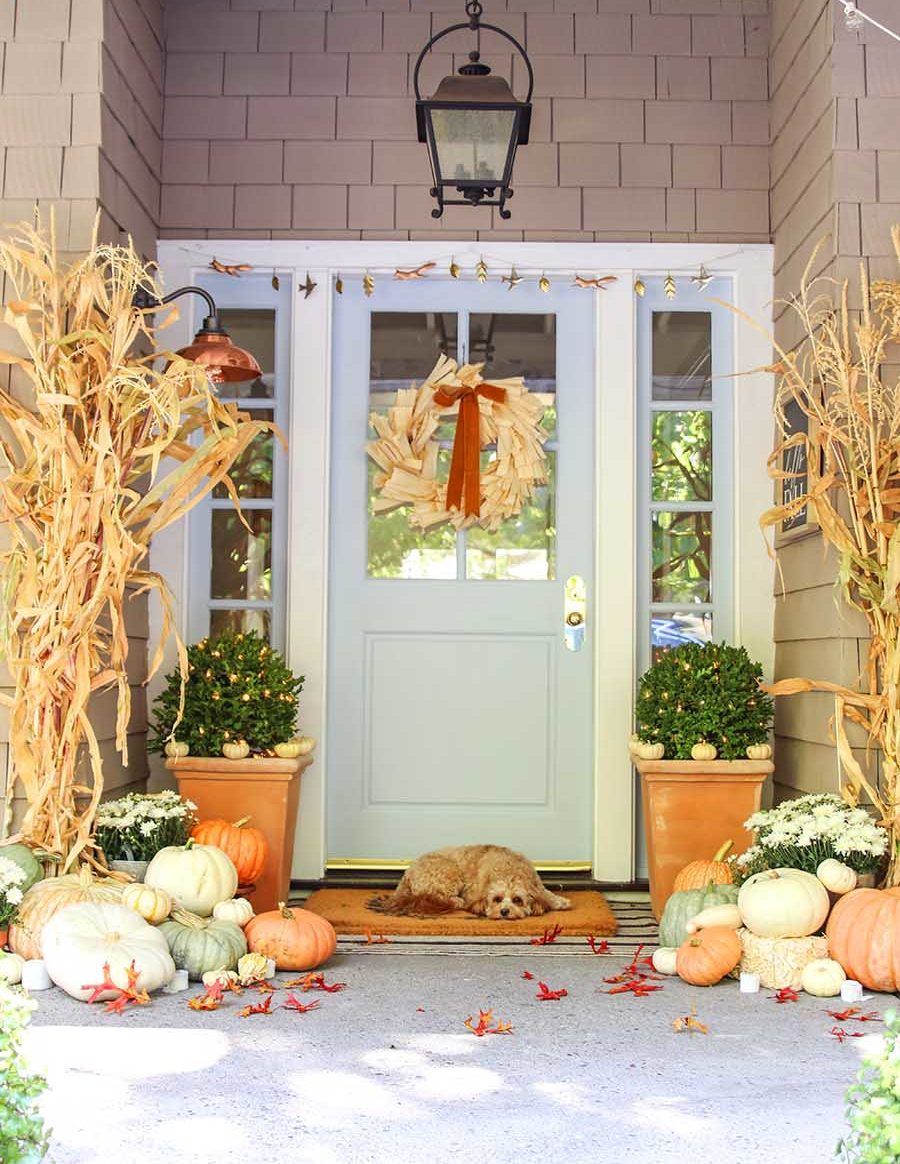 12. Fall Front Porch Decor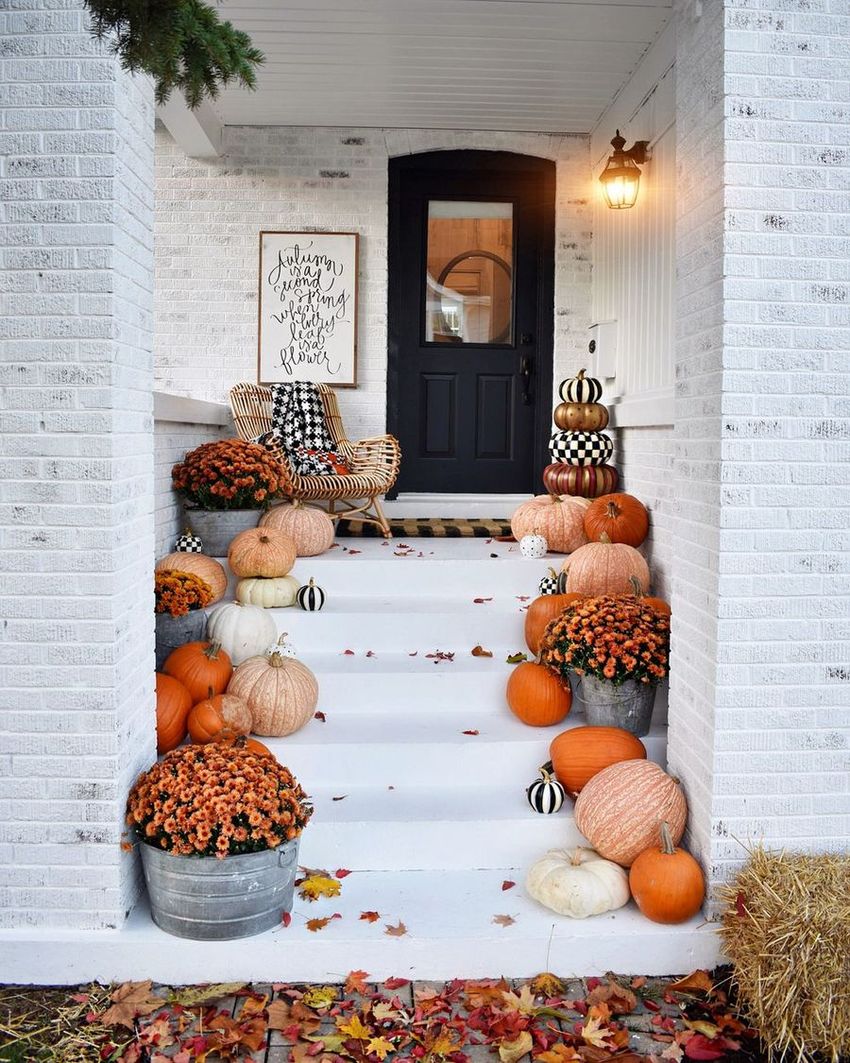 13. Pumpkin pathway Fall Front Porch decor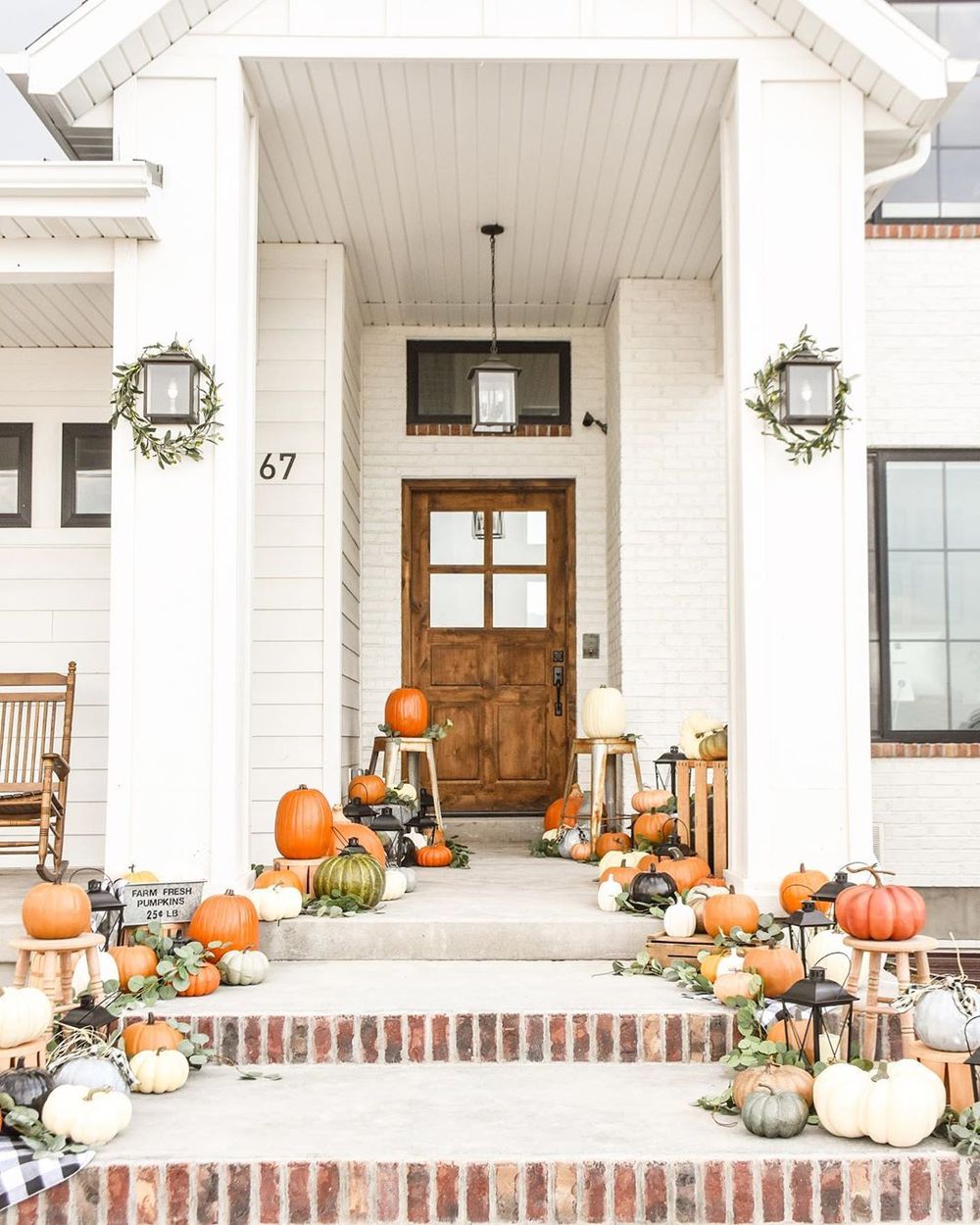 14. Orange Fall Front Porch Decor with Welcome Sign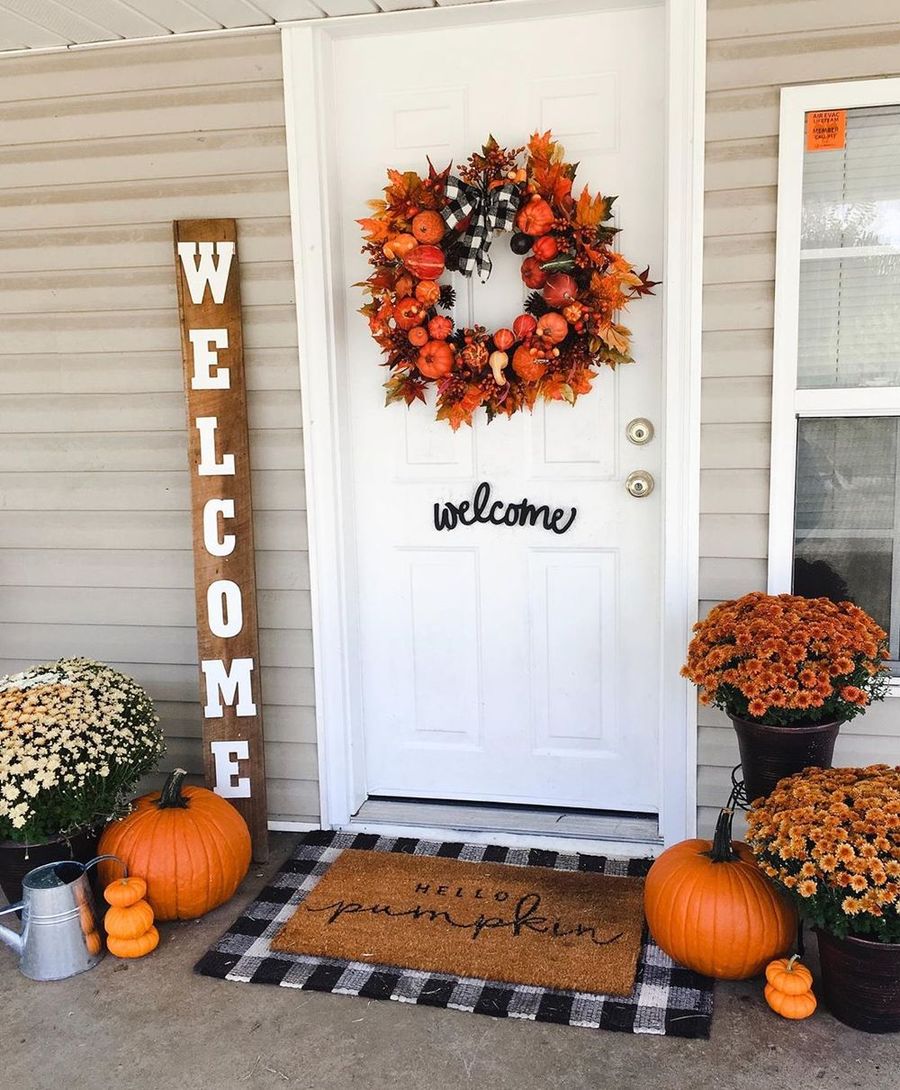 15. Fall front porch with white mums and green pumpkins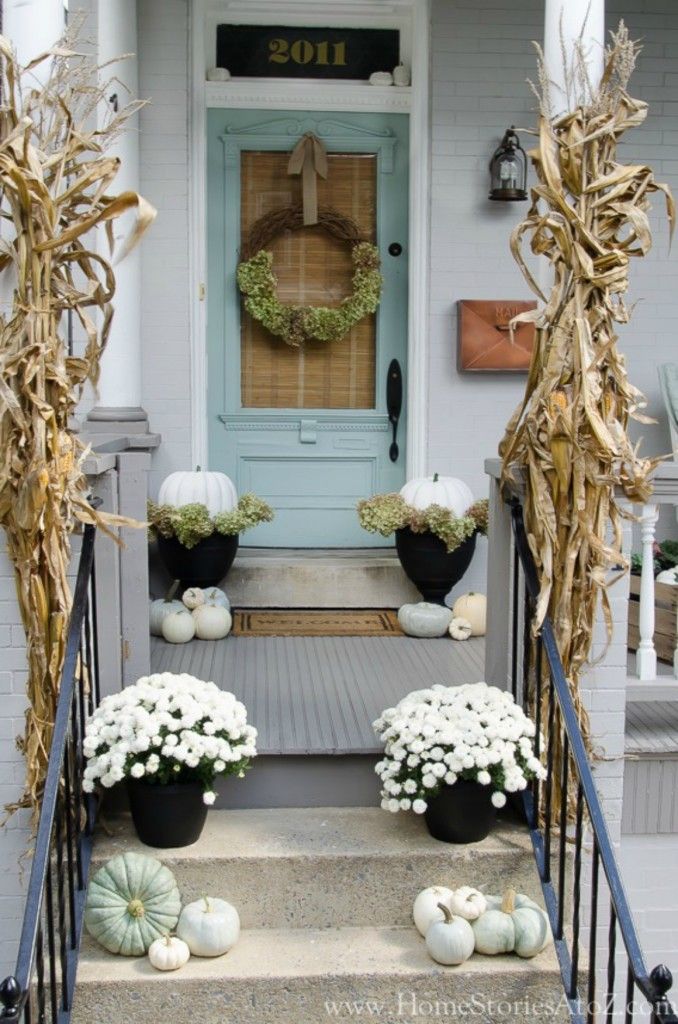 HomeStoriesAtoZ
16. Fall Front Porch with Mums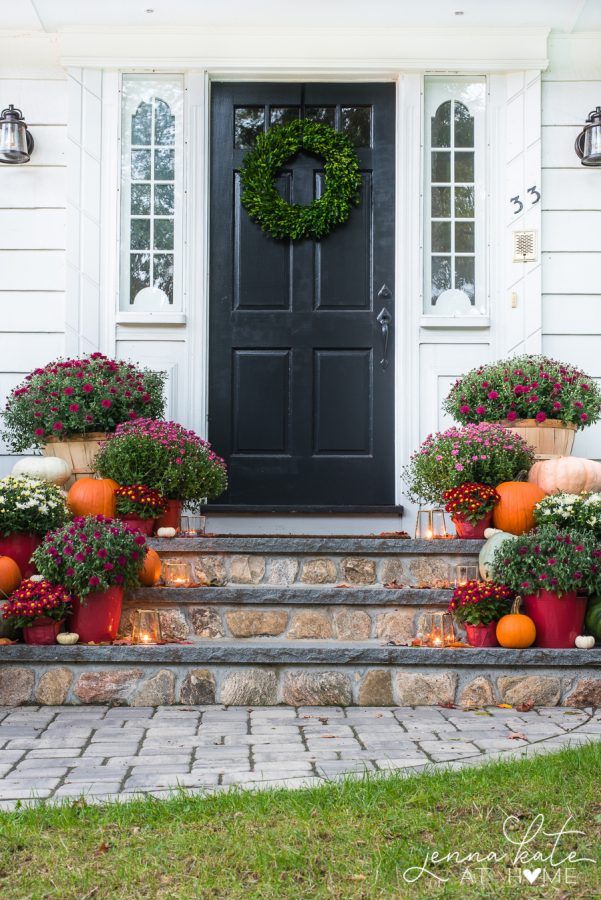 17. Fall front porch with Orange Mums and Gourds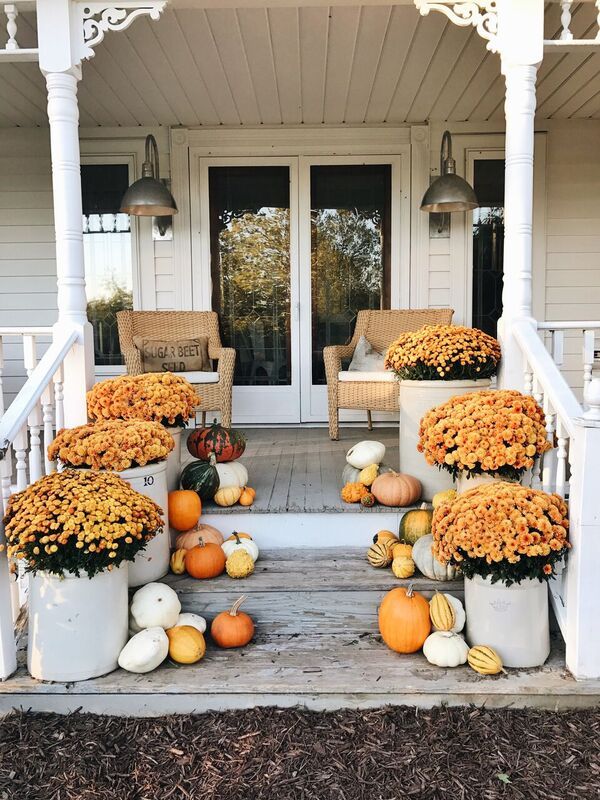 18. Fall front porch with orange lanterns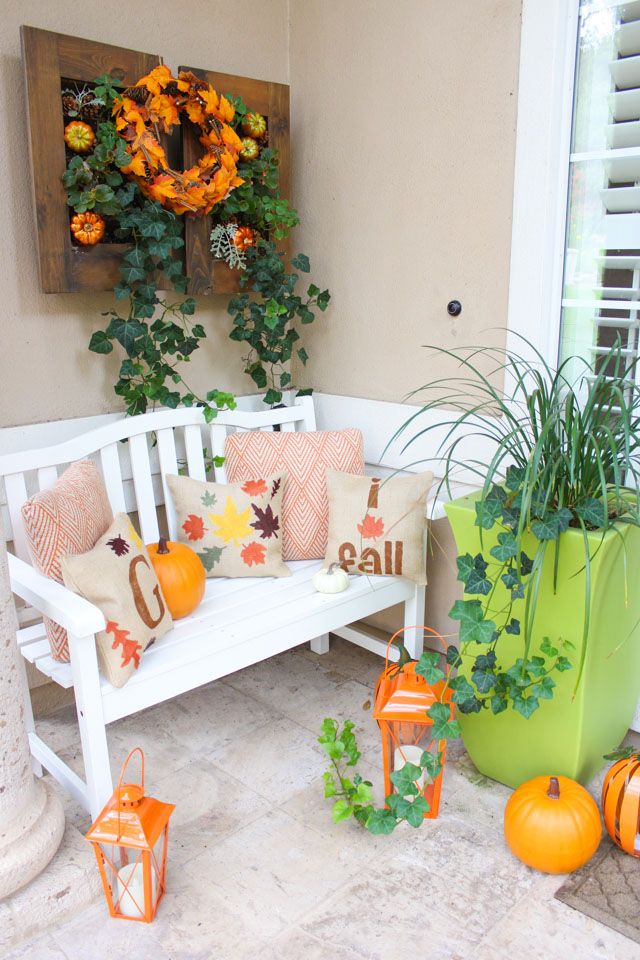 19. Fall front porch with watering can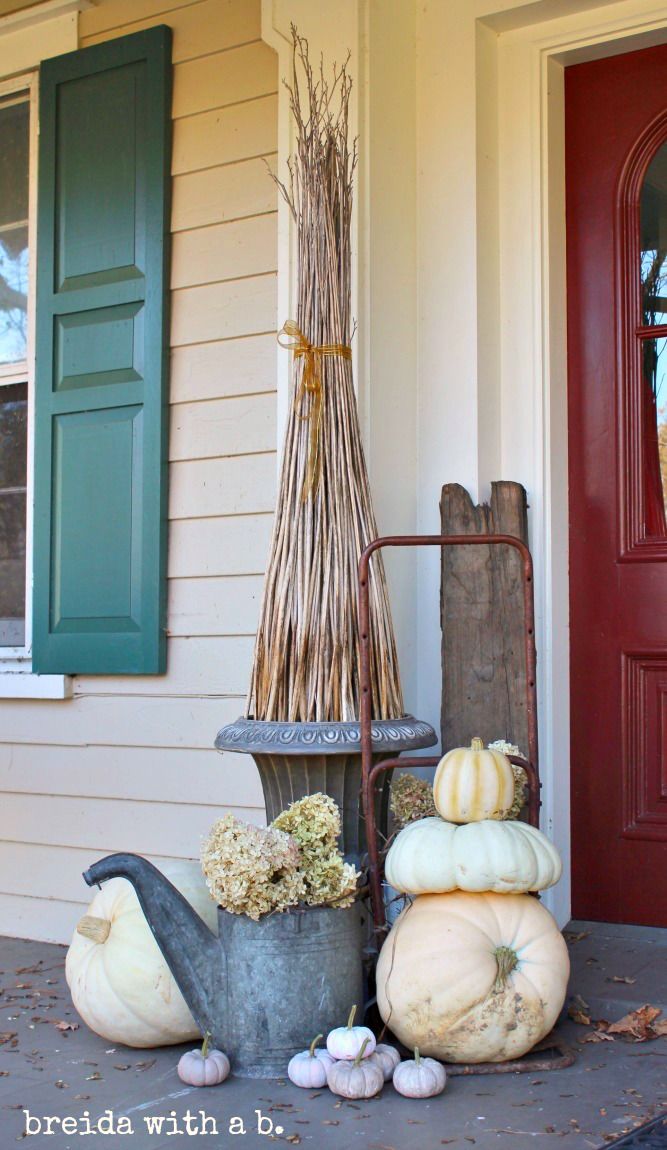 20. Fall front porch with Corn Stalks
21. Fall front porch with orange throw blanket on a white rocking chair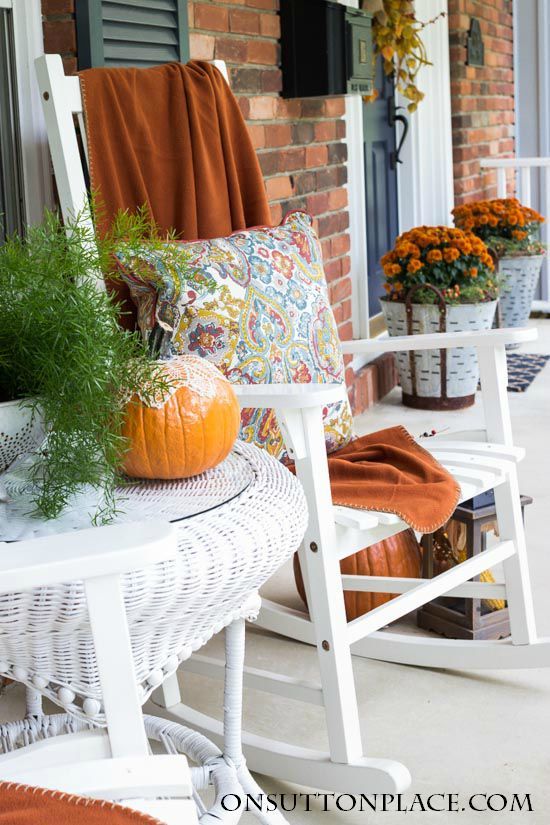 22. Fall front porch with Pumpkin Farm Sign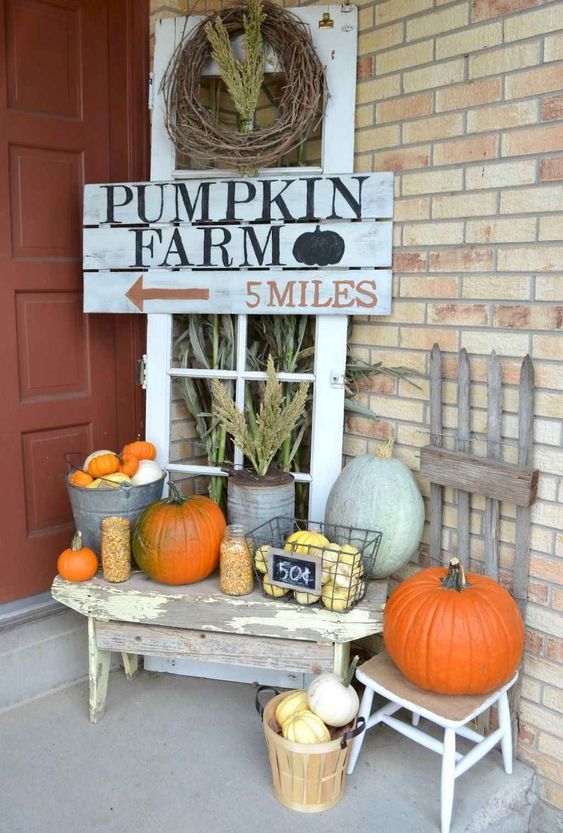 Unknown
23. Farmhouse Fall Front Porch with Reclaimed Wood Pumpkins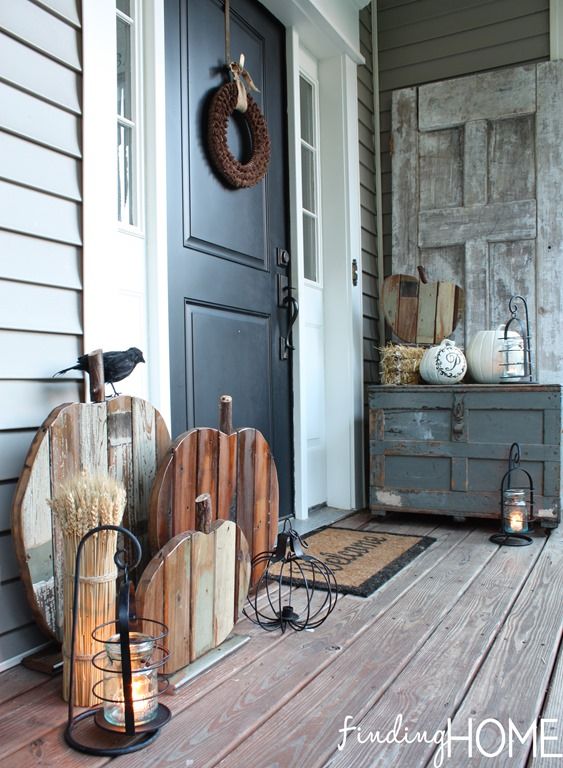 24. Fall front porch with faded pastel pumpkins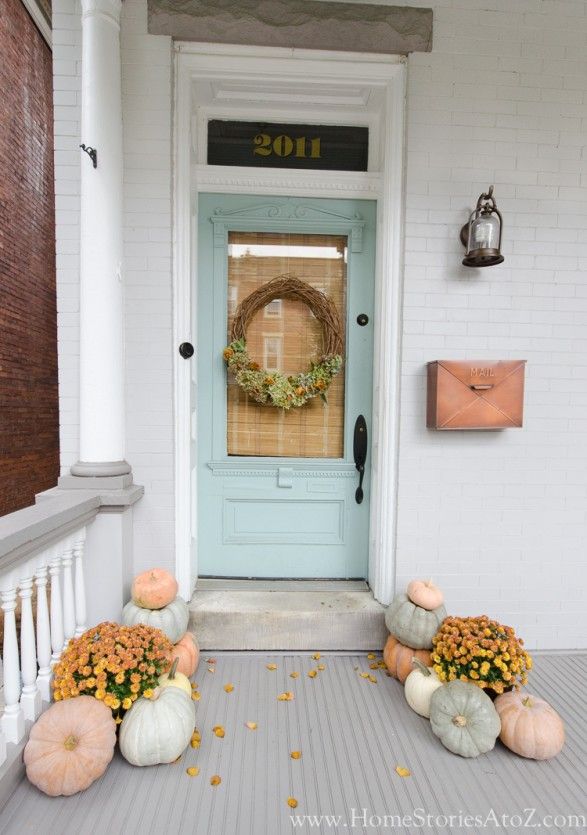 25. Fall front porch with white pumpkins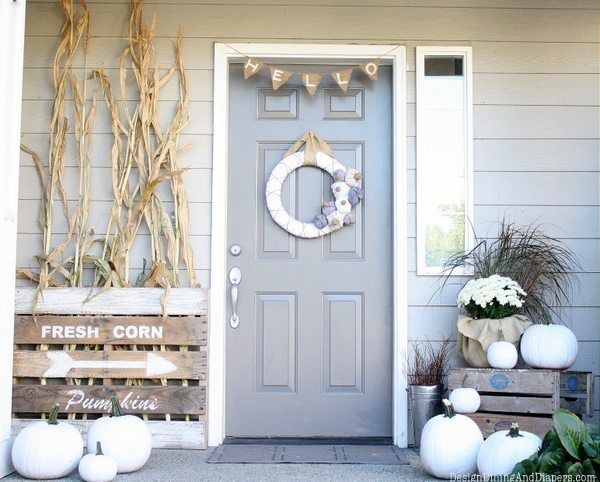 26. Fall front porch with rope swing with pillows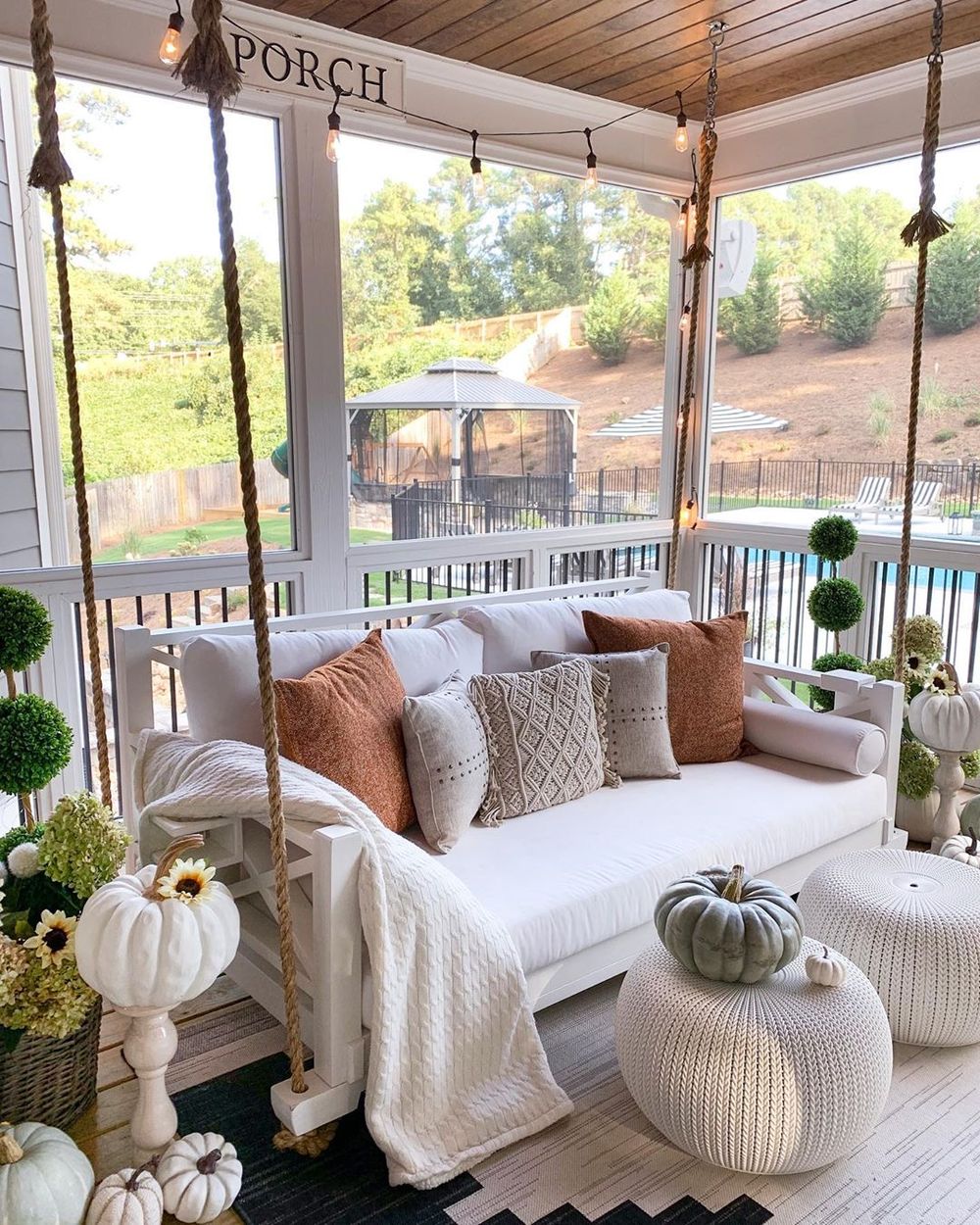 @mygeorgiahouse
27. Fall front porch with cozy porch swing and mums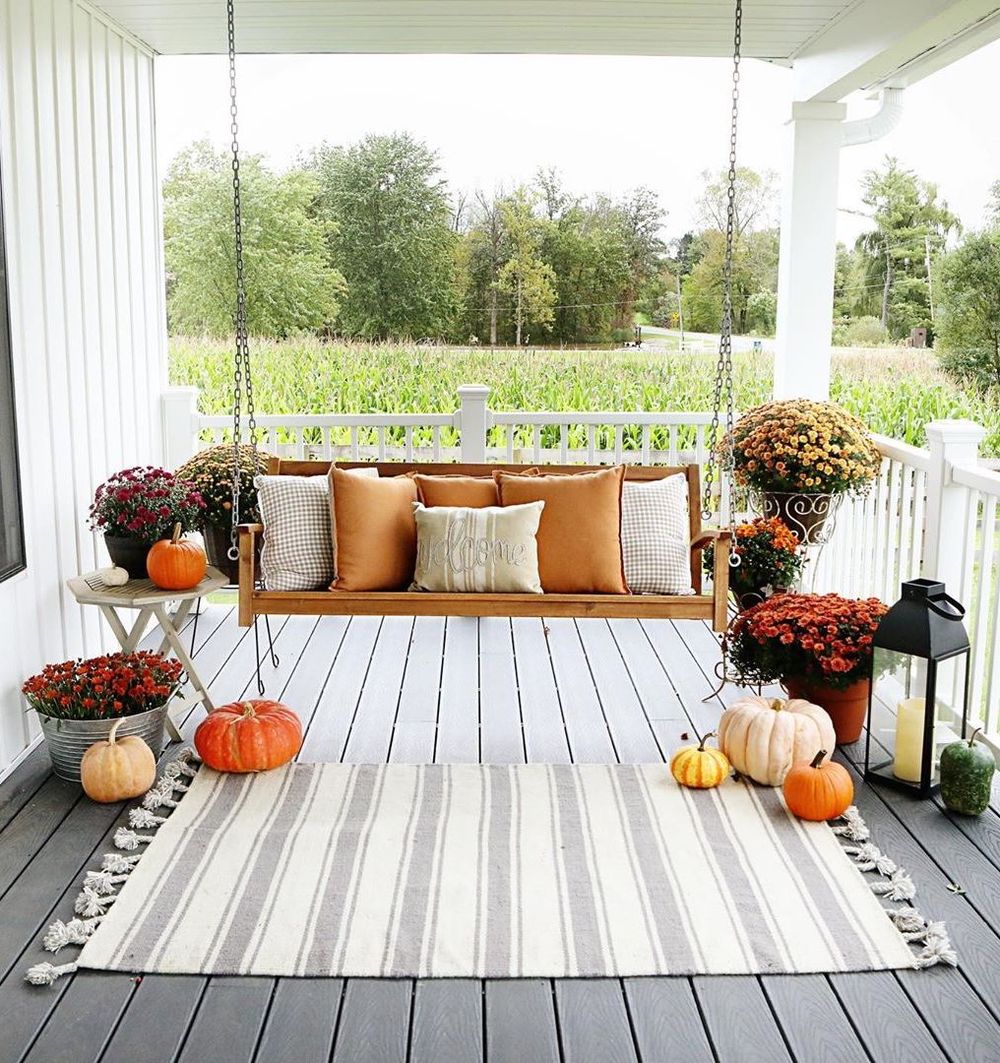 @sugarmaplefarmhouse