Stephanie Benedetto from Rockwall, Texas has created one of the most beautiful vintage homes I have seen in a long time! It's one part vintage and one part farmhouse and 100% full of charm. Stephanie's vintage home decor is unique because she sourced each item over time from various Texas estate sales, flea markets and one-off antique stores around the area. In fact, it's a weekly Friday morning ritual for her and her husband to source new pieces!
Entryway
A vintage grandfather clock and wood cabinet greet visitors in the entryway of Stephanie's home. A partial blue wallpaper application gives the space a nice height!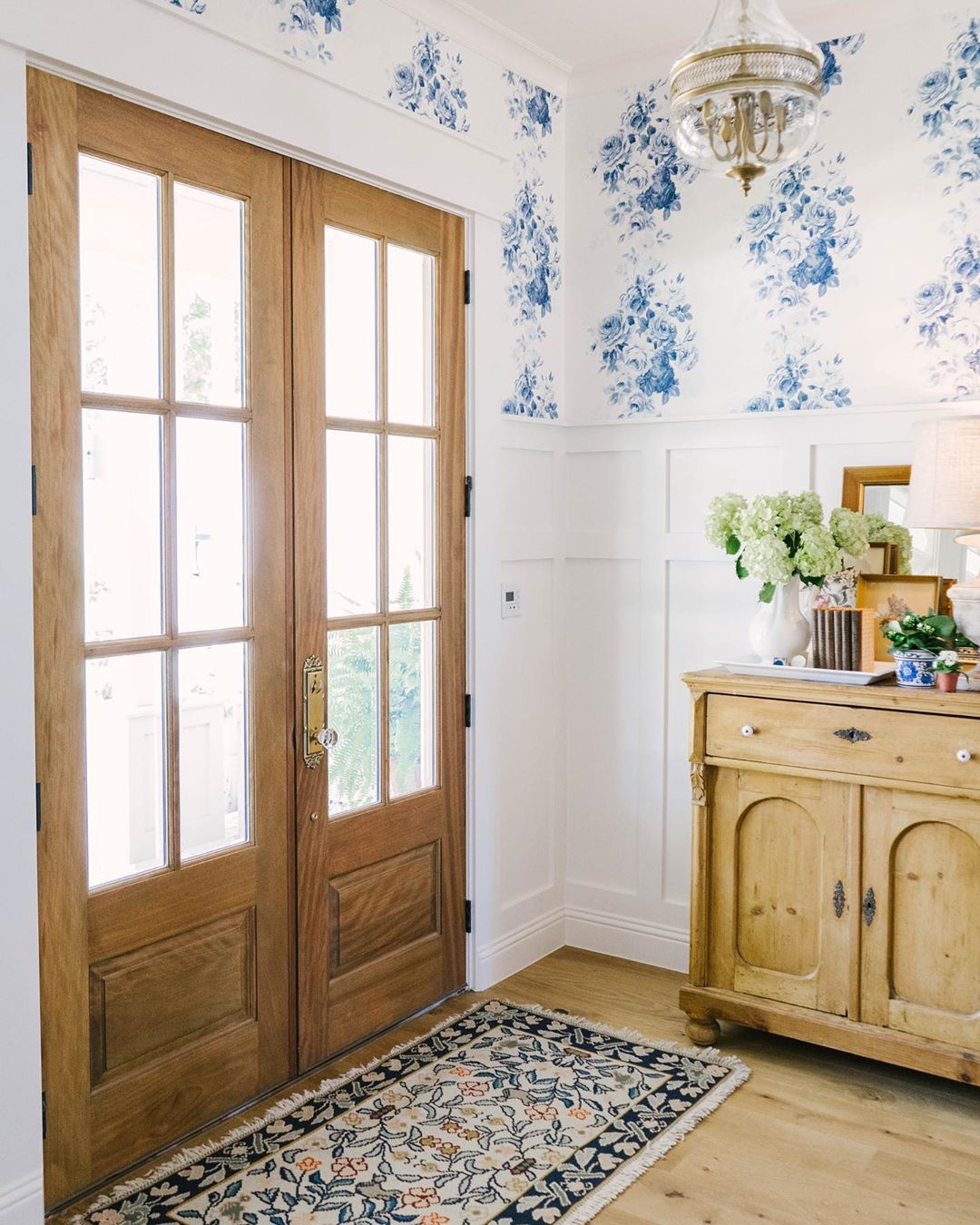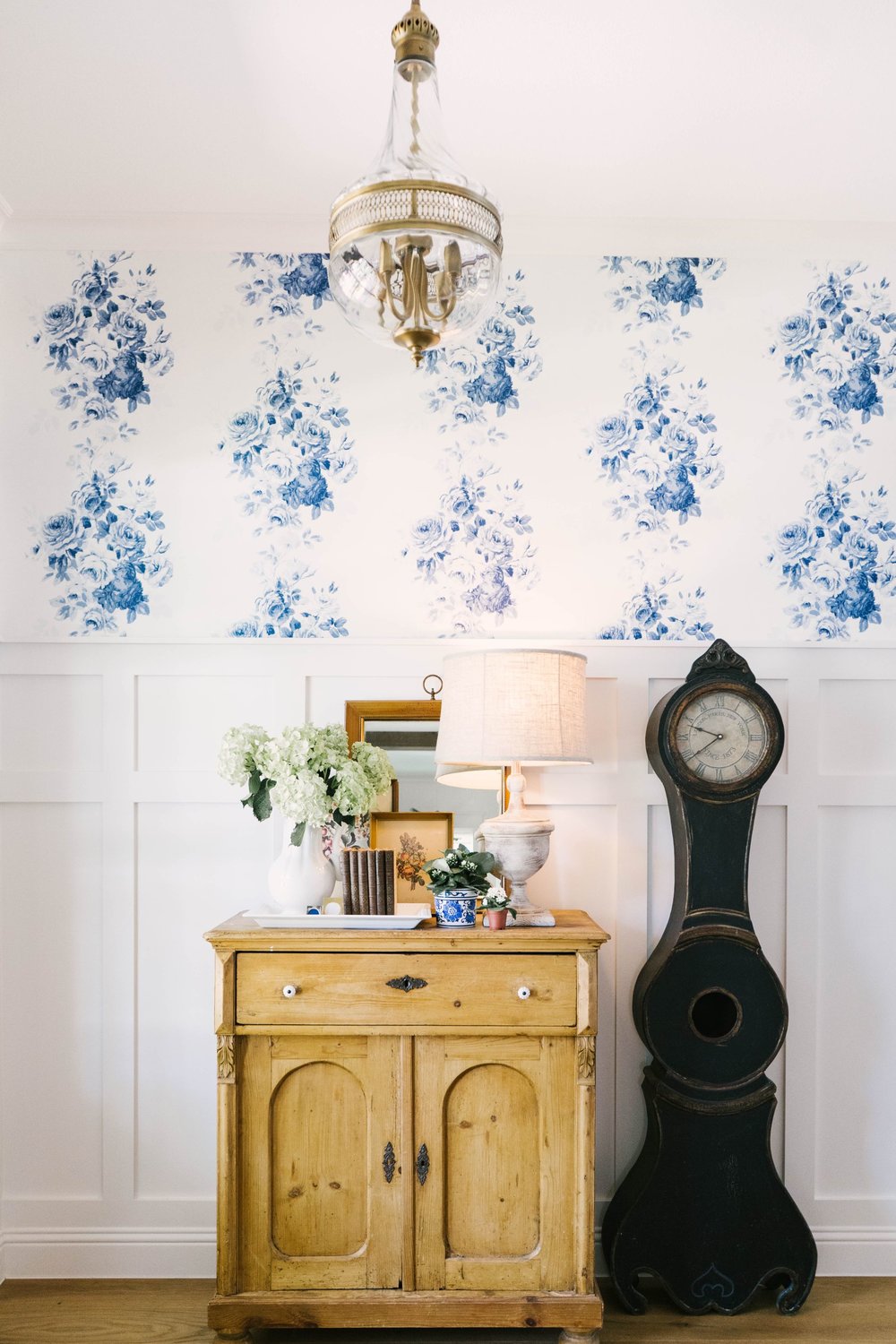 Console Table
I love this perfectly styled console table, a mix and match of different vintage decorative elements like a bust, table lamps, vintage art, and family photographs!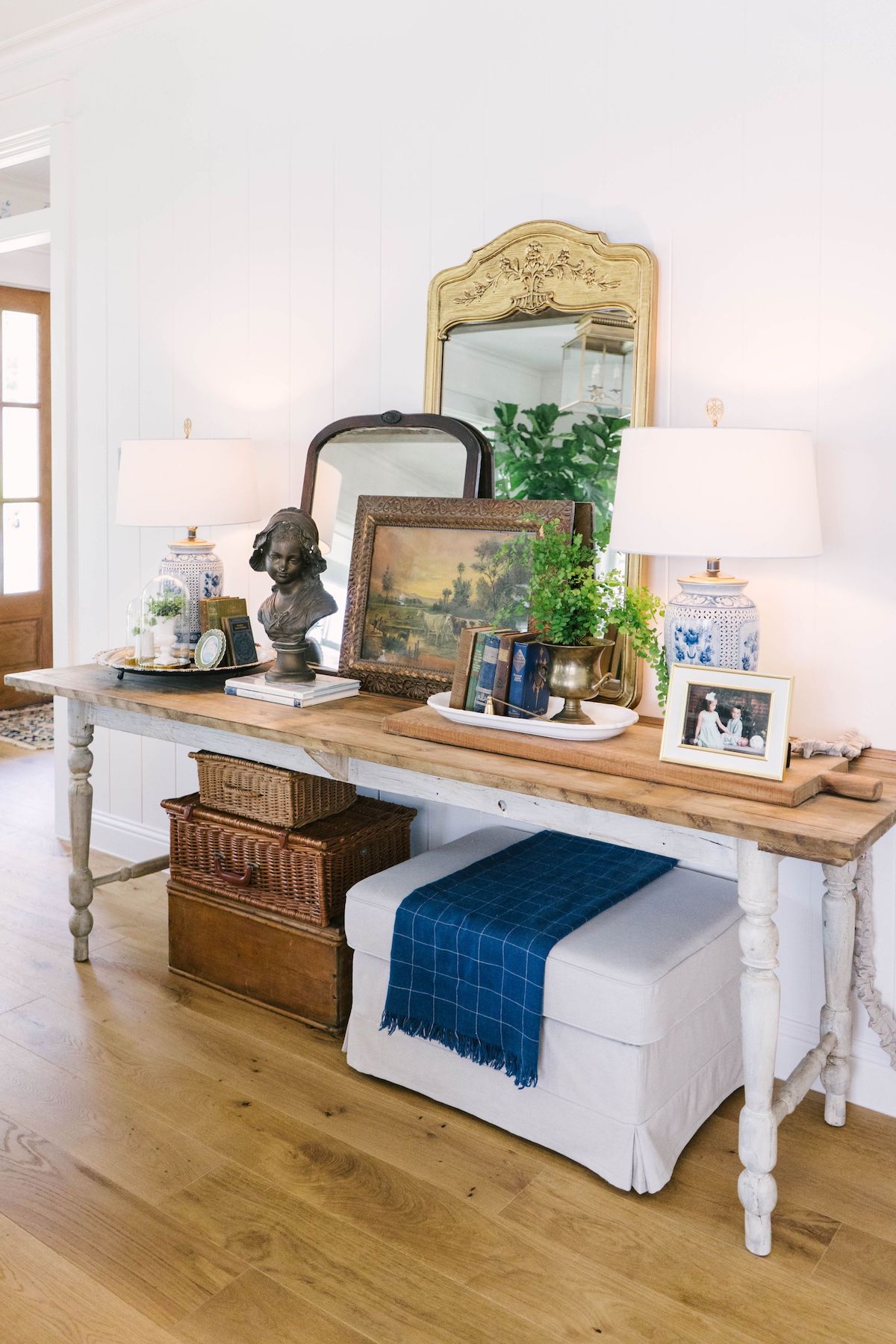 Living Room
The living room features a beige linen sofa, brown leather chairs, and twin turquoise upholstered accent chairs!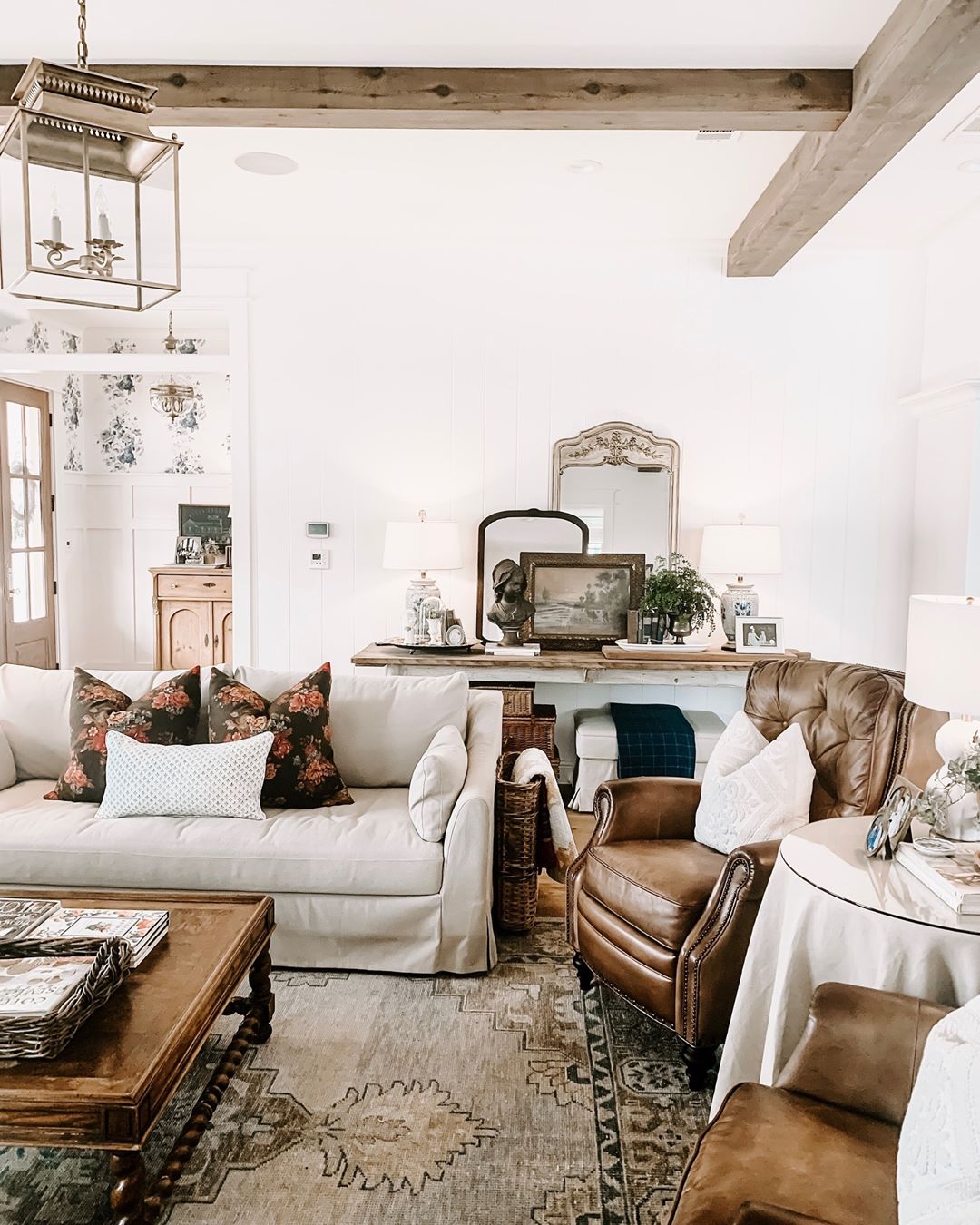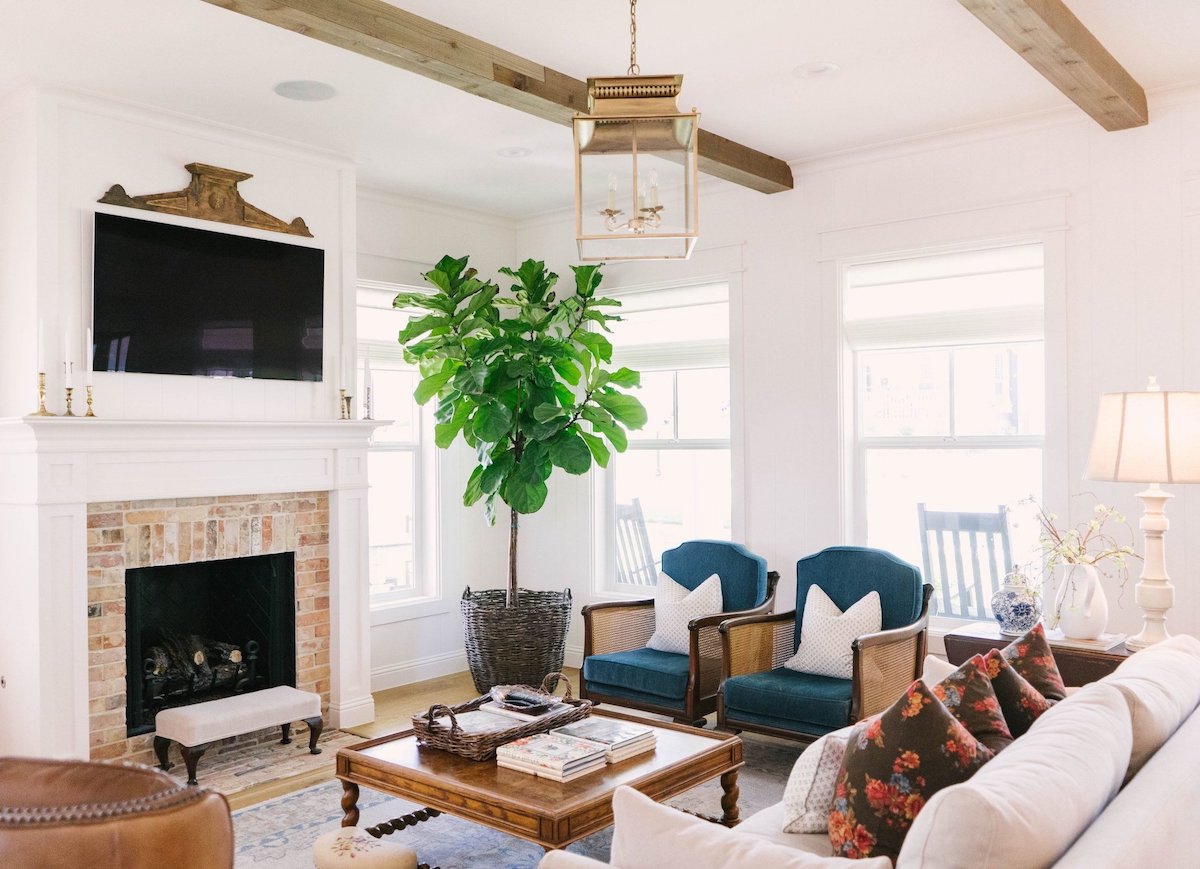 Kitchen
A large white island is central to this vintage kitchen. Brass hardware is found throughout as is a Farmhouse sink.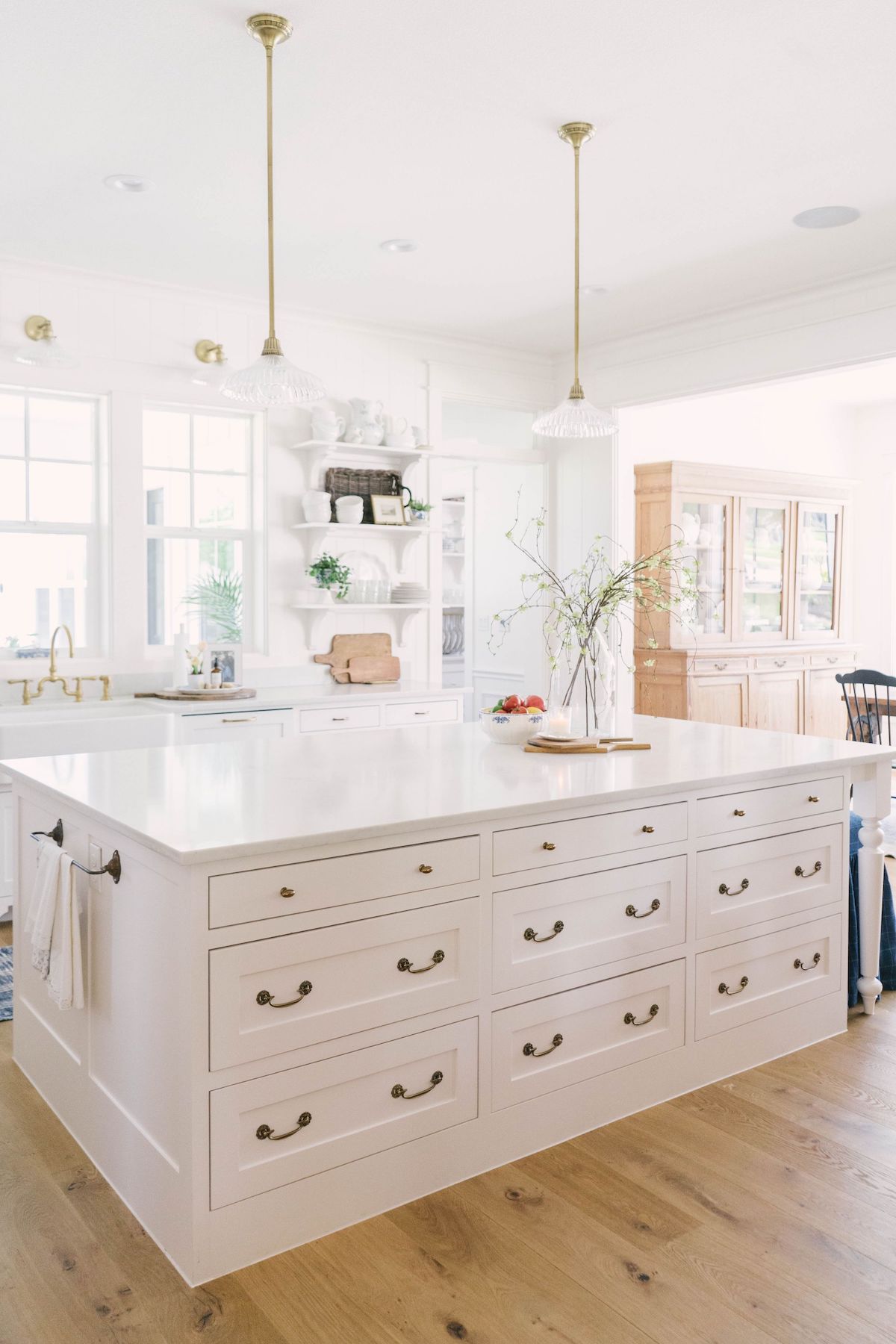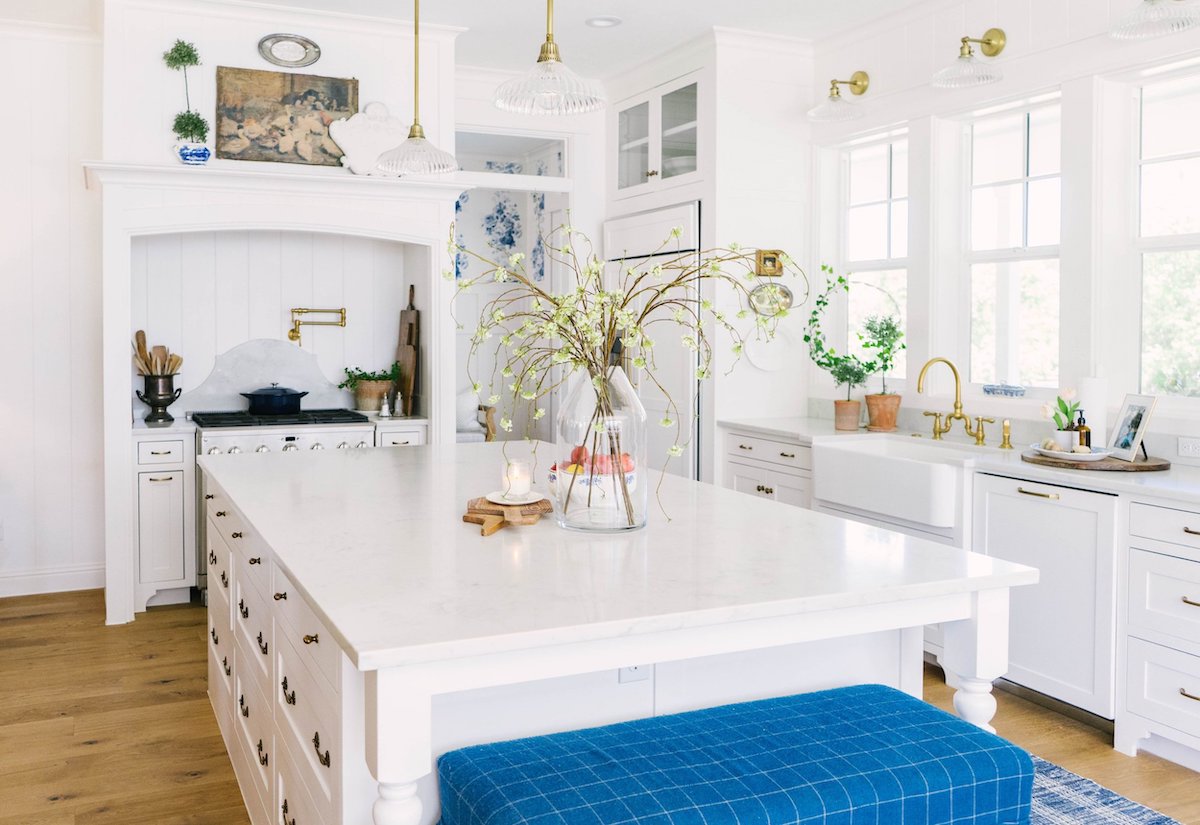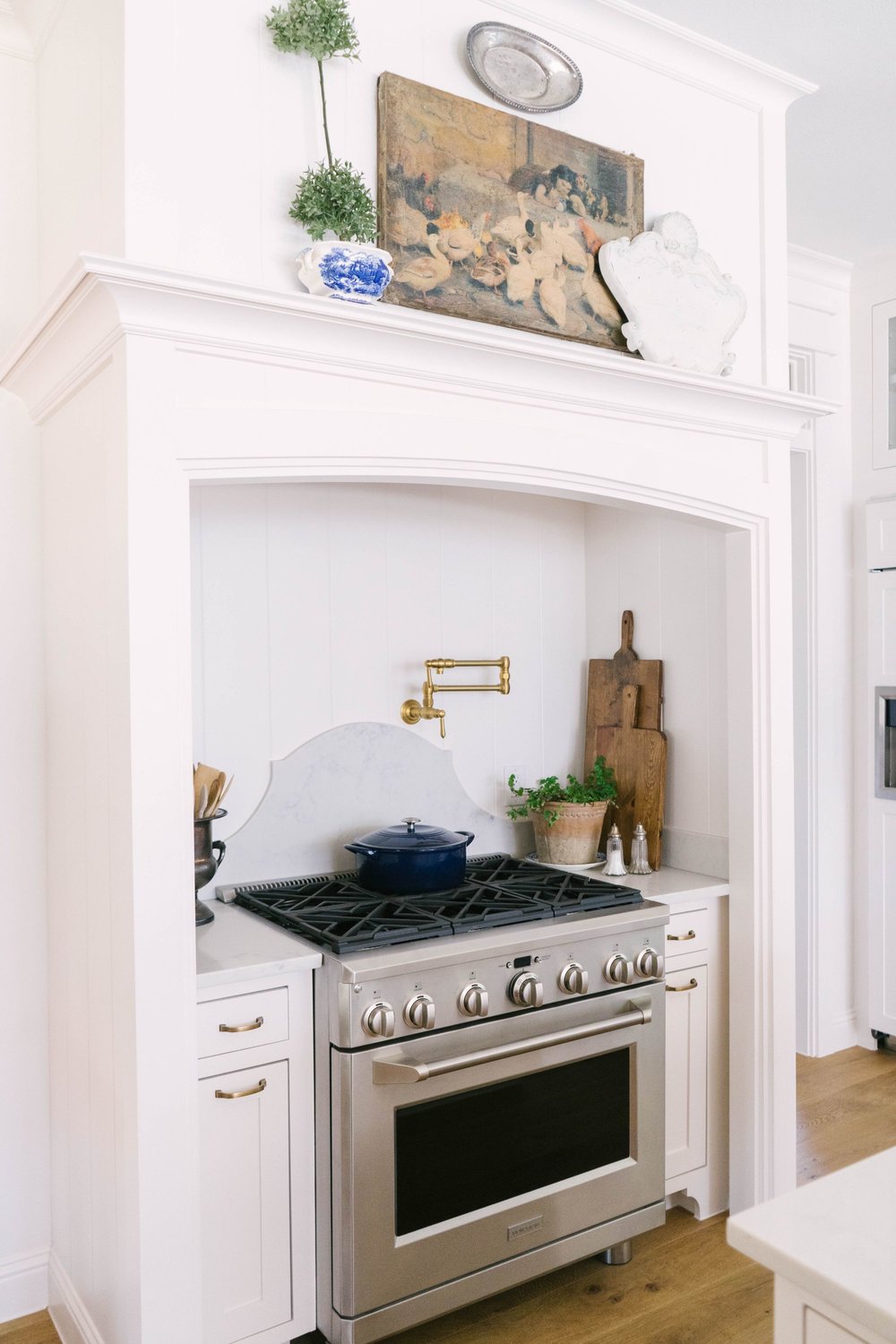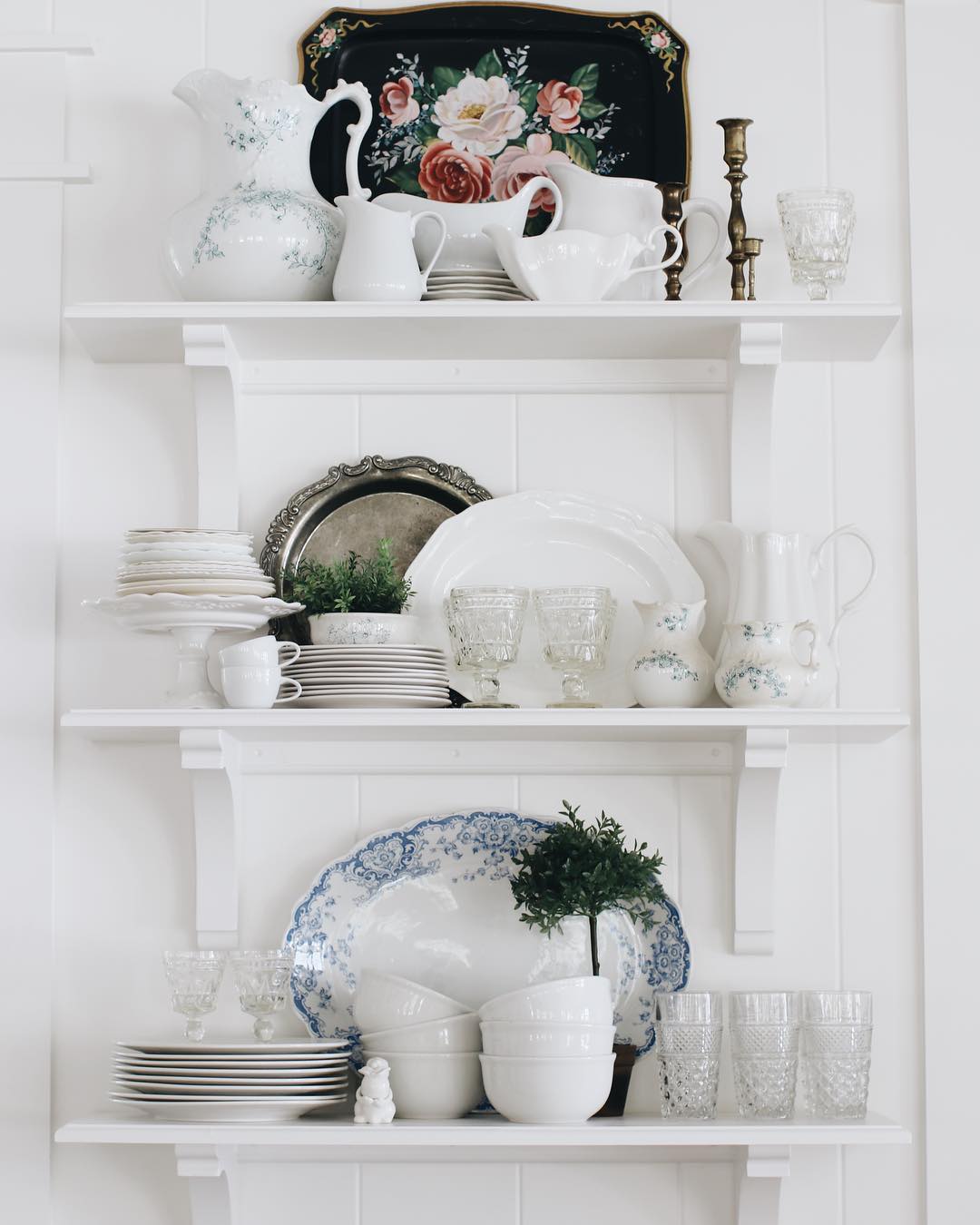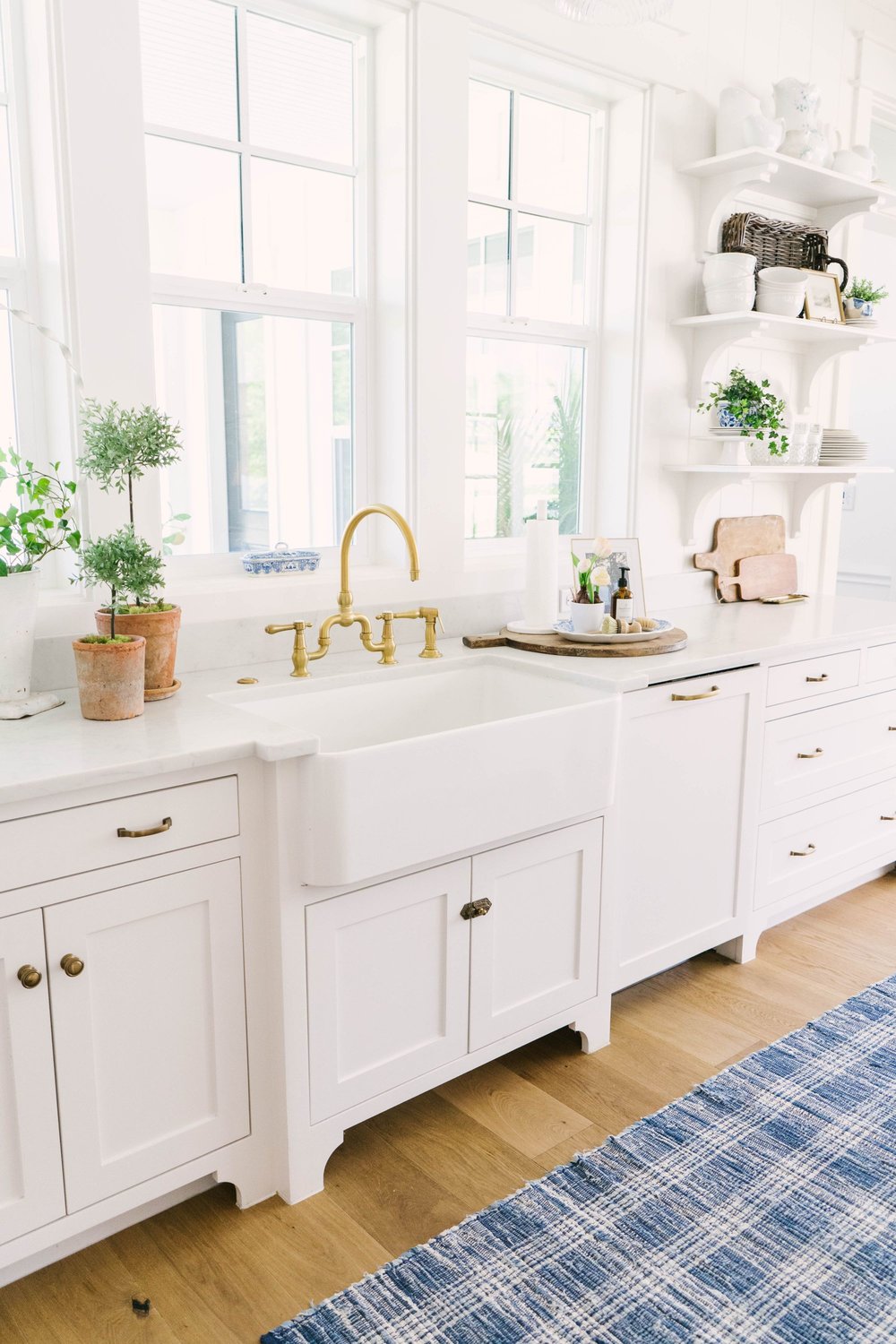 Dining Room
The dining room has two classic natural wood pieces: the dining room table and the dining hutch. A vintage crystal chandelier completes the charm of the space!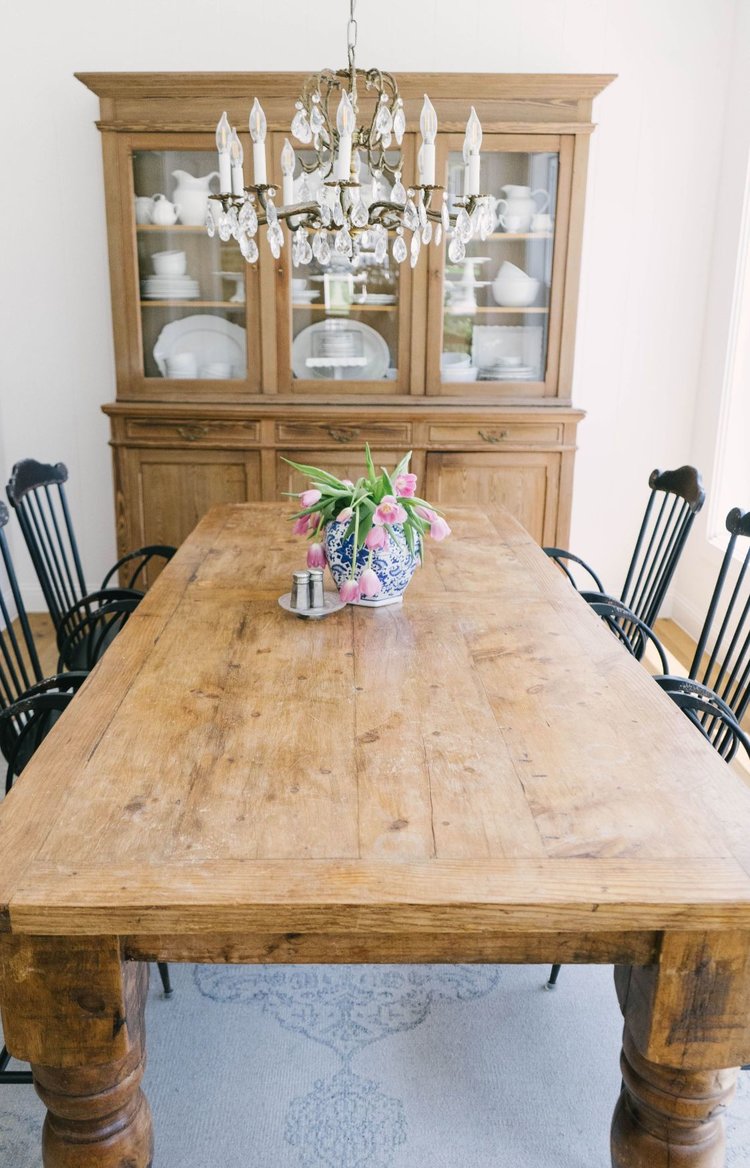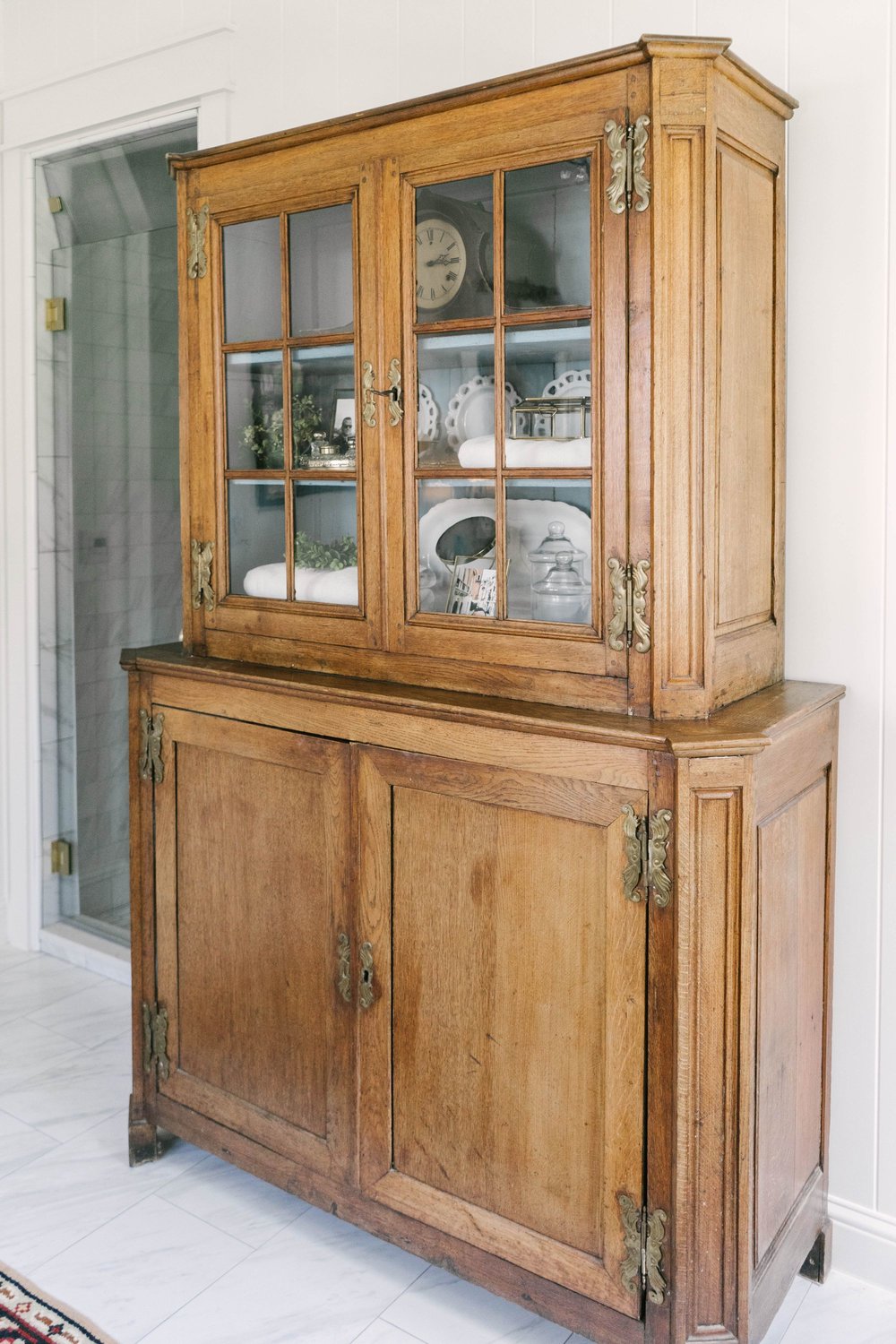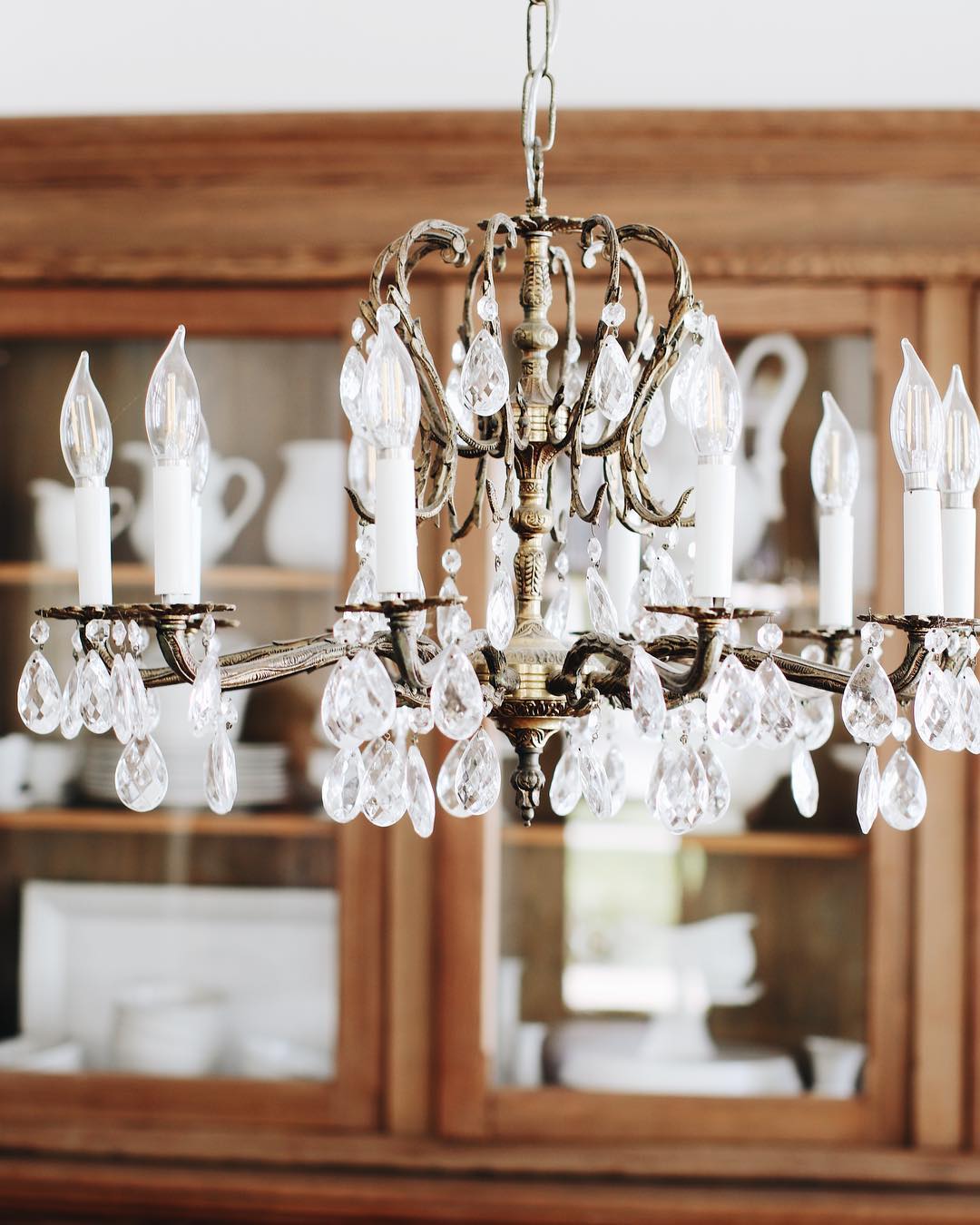 Staircase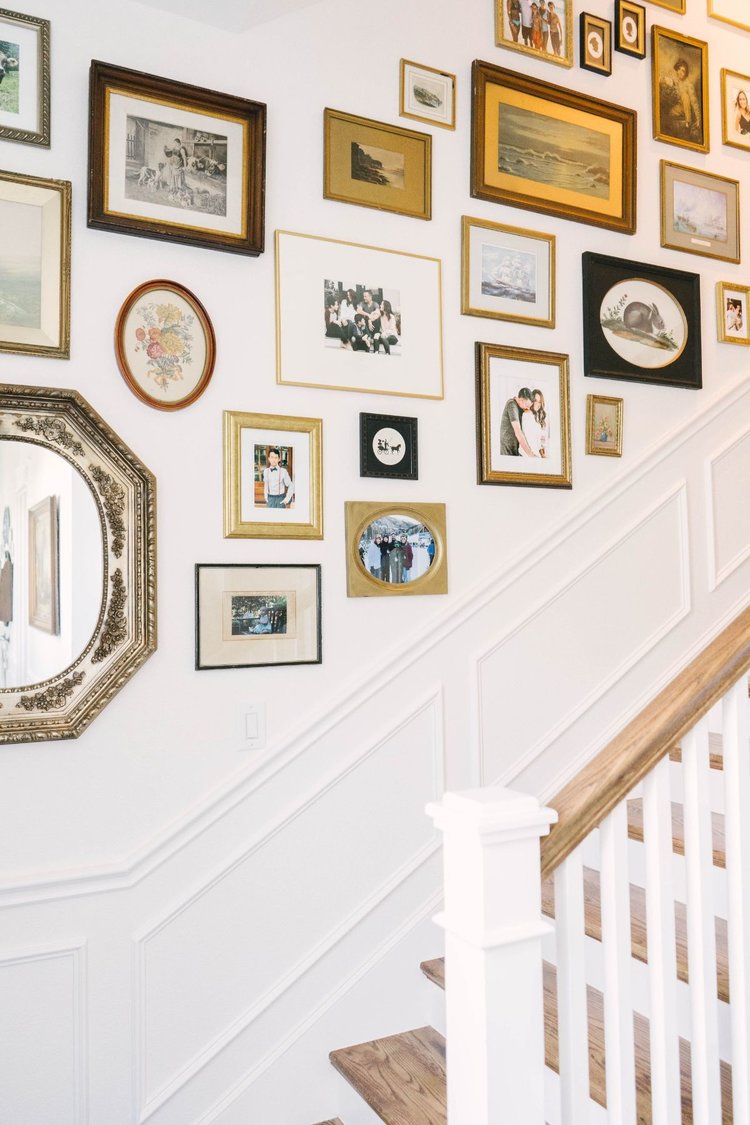 Bedroom
A four poster wood bed sits central in the master bedroom. It is flanked by two vintage dressers that serve as nightstands on either side. A beige bench sits at the end of the bed.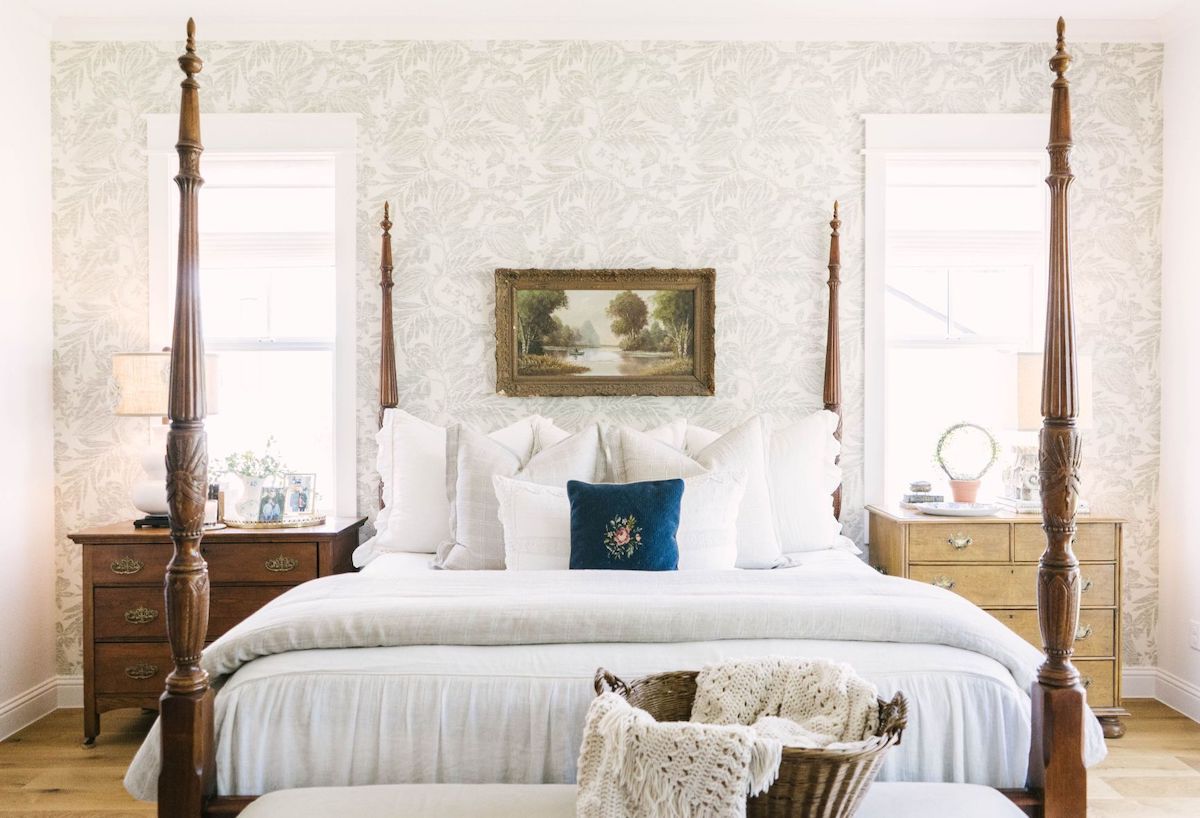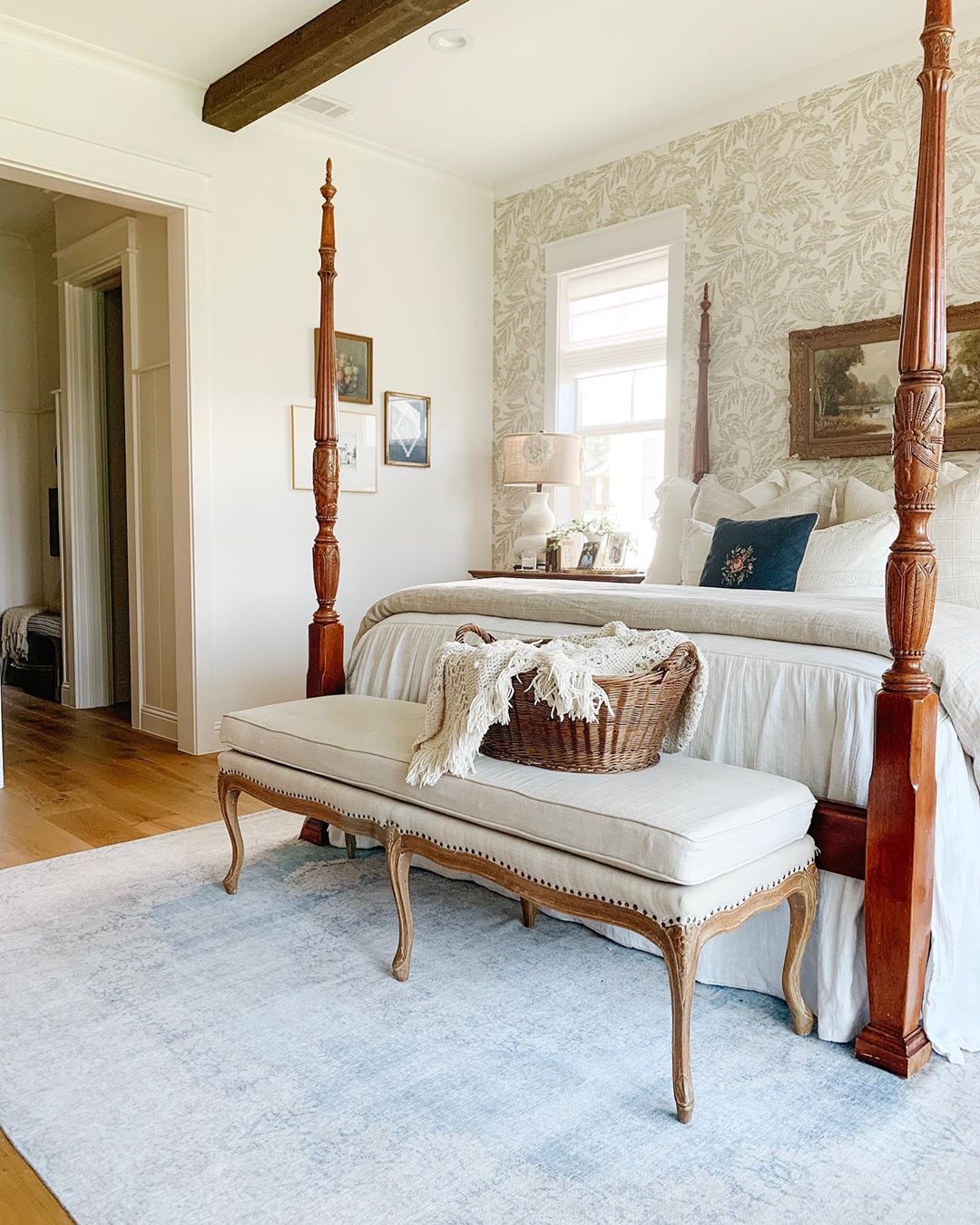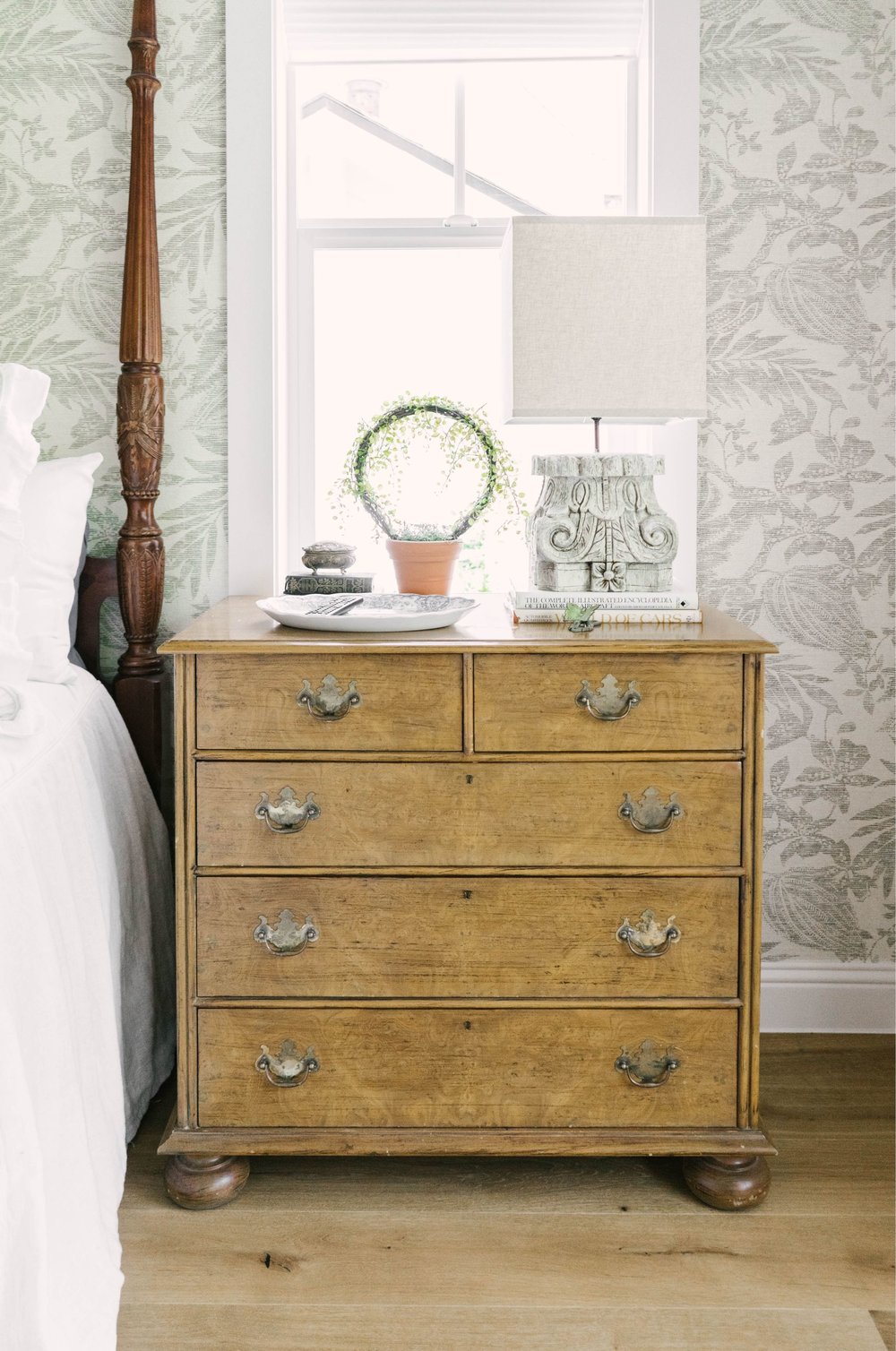 Guest Bedroom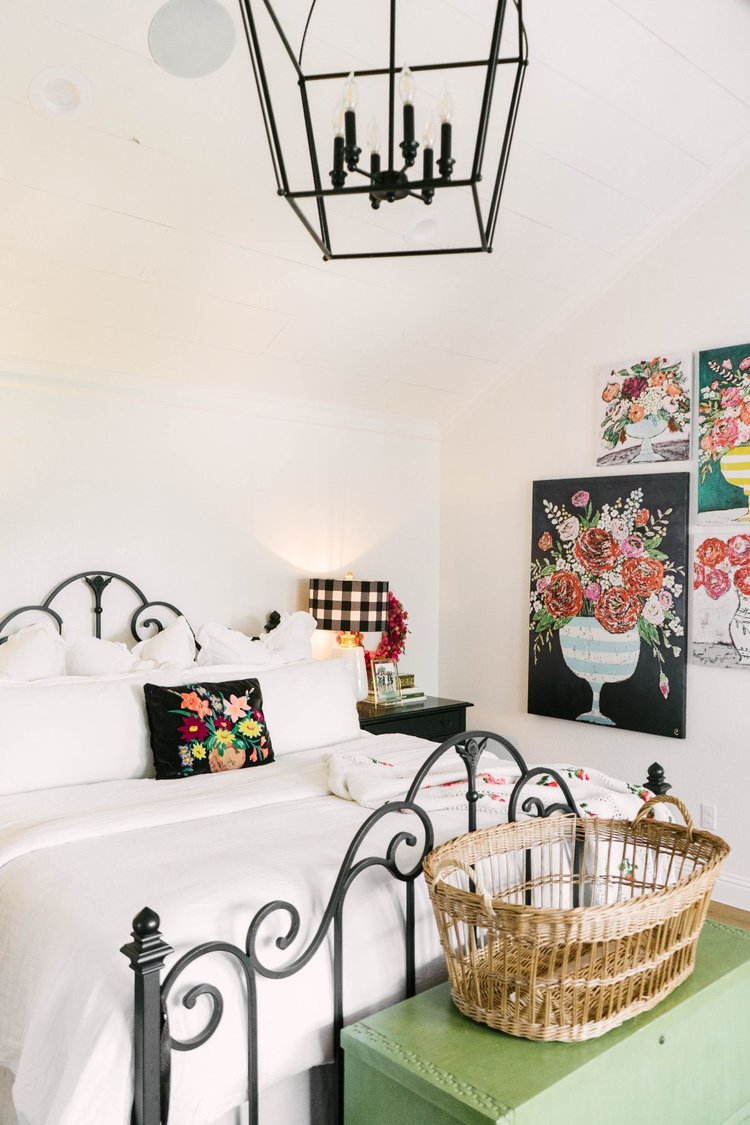 Bathroom
My favorite part of the bathroom is the little brown wood vintage side table that sits near the bathtub to hold towels! A vintage area rug gives the floor some charm too. Another bathroom features a dark wood dresser repurposed into a vanity sink.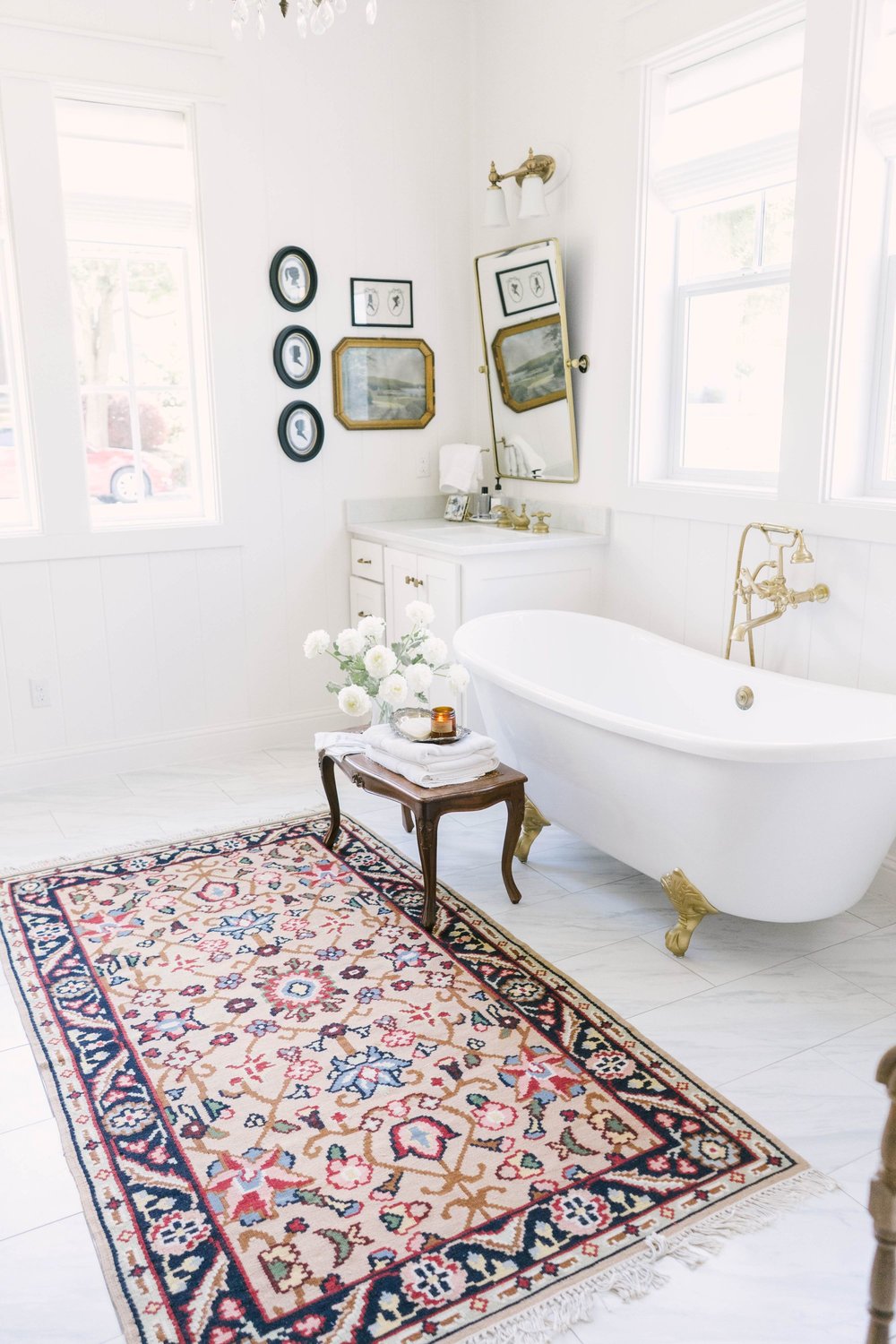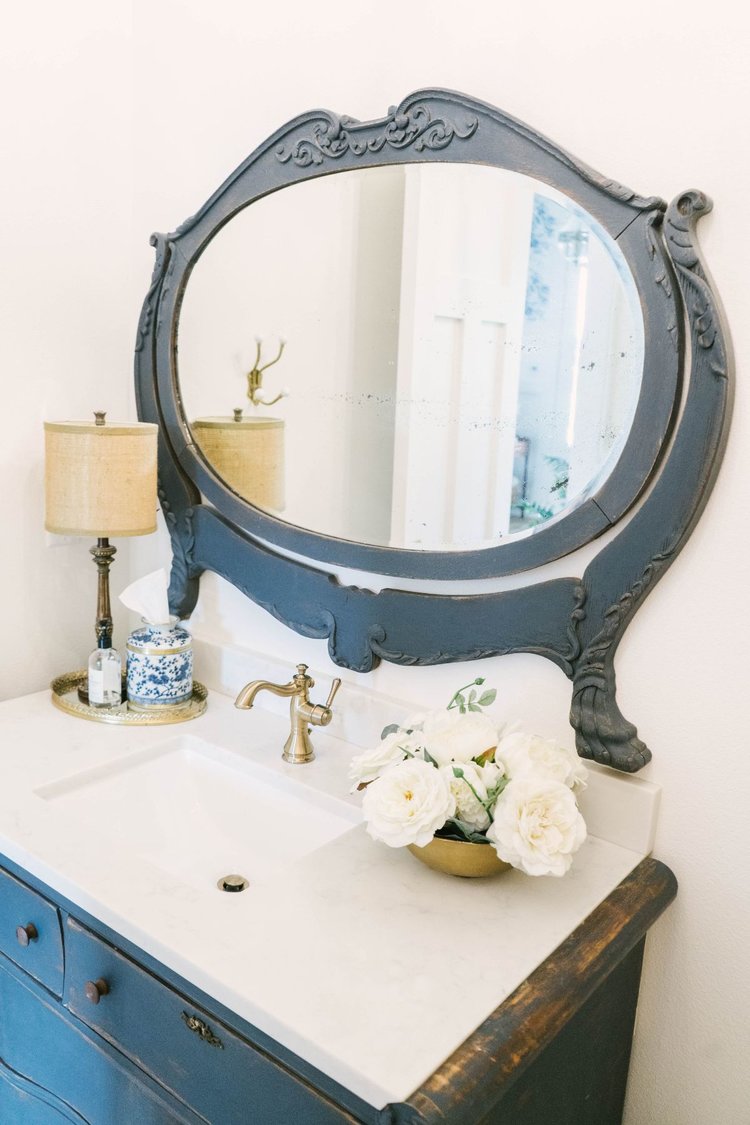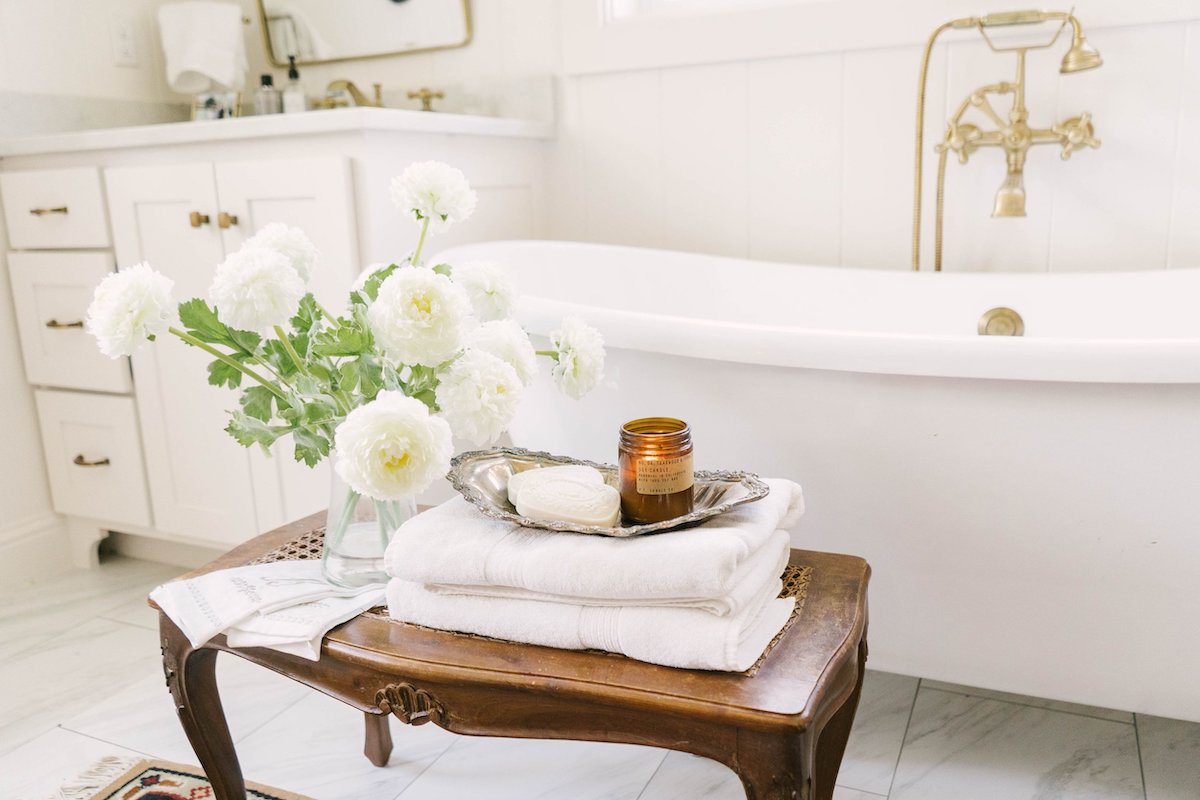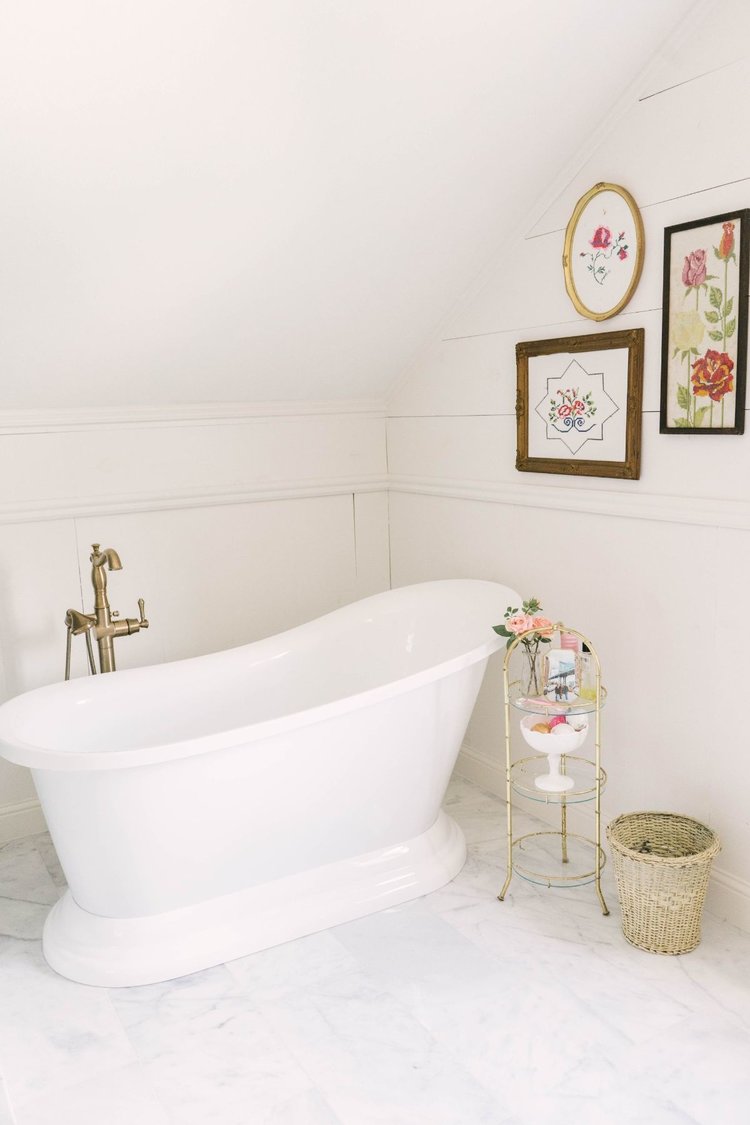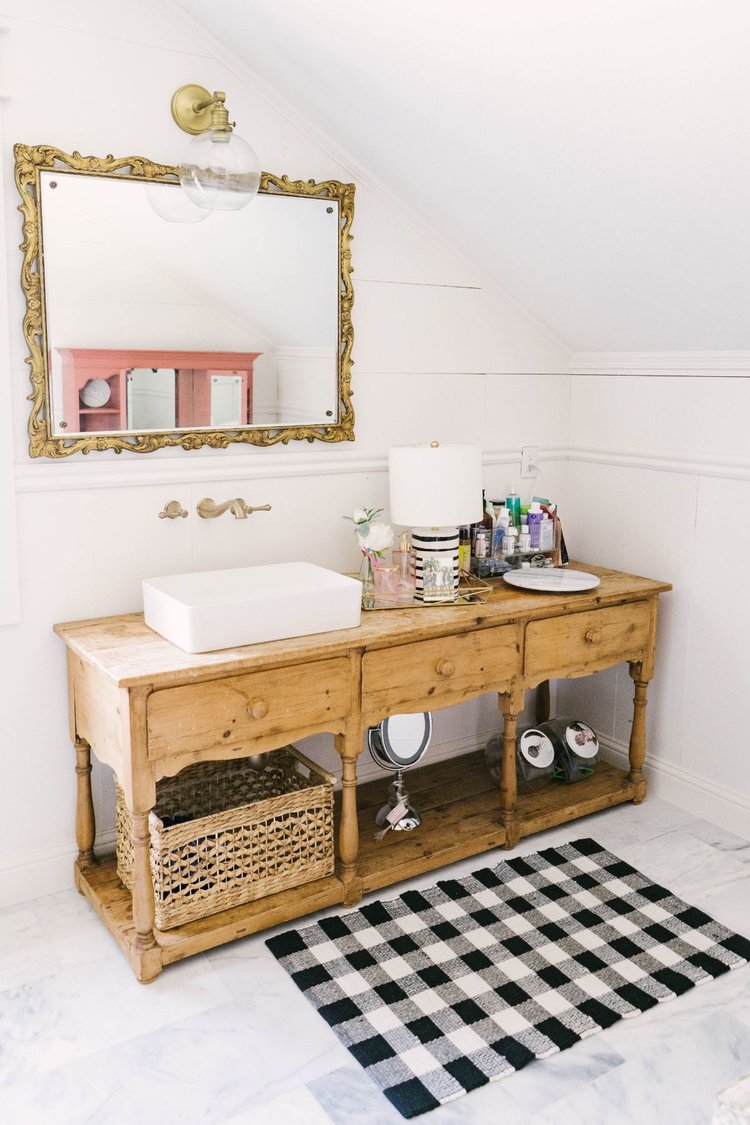 Laundry Room
Lastly, this vintage laundry room has an adorable little bench inside! I love the charming brown wicker baskets to hold linens.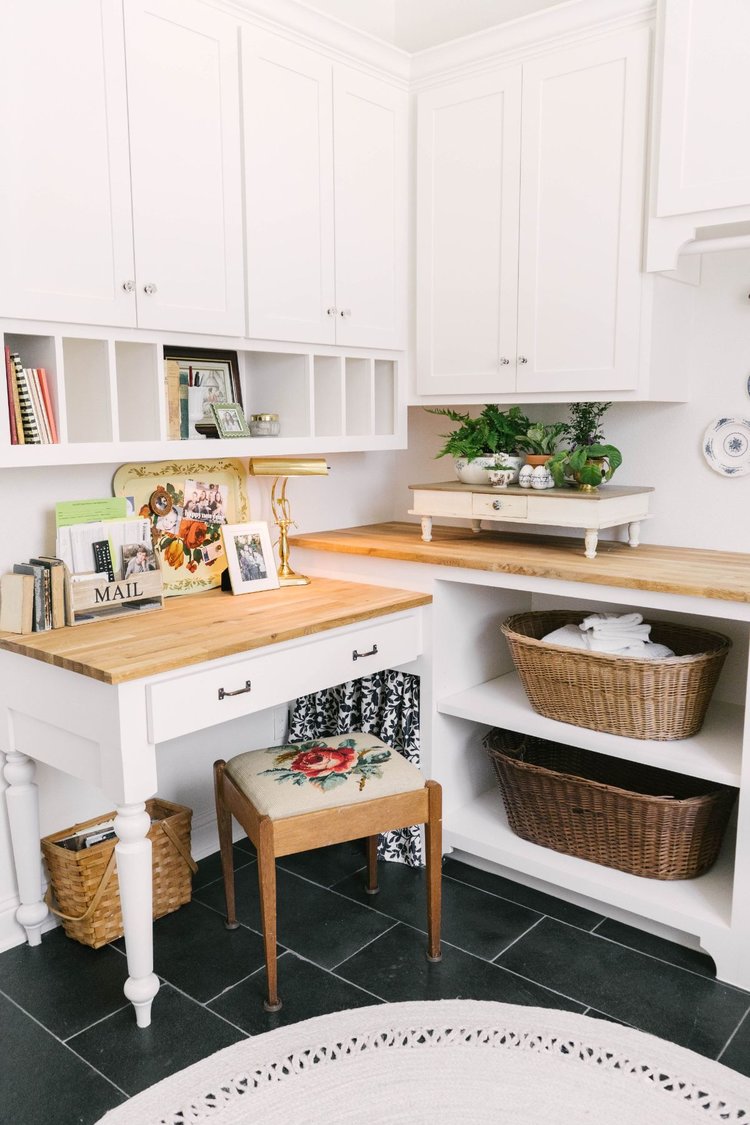 What do you think about this pretty vintage home tour?
Images via Farmhouse Living and @bloomingivylane