Brown leather chairs are one of my favorite furniture pieces. If you're thinking about adding one to your living room (maybe next to your brown leather sofa?) then you've come to the right place! When I think of chairs that have been upholstered in a warm brown leather, I think of coziness: maybe I'm in a coffee shop or a high-end hotel. Brown leather chairs are common in mid-century modern homes, and their classic style exudes elegance and good taste.
Brown Leather Chairs
Leather Chair Inspiration
Brown leather accent chairs are super easy to style in a variety of rooms. Here a pretty leather chair is accompanied by a brown accent table and a gray coffee table: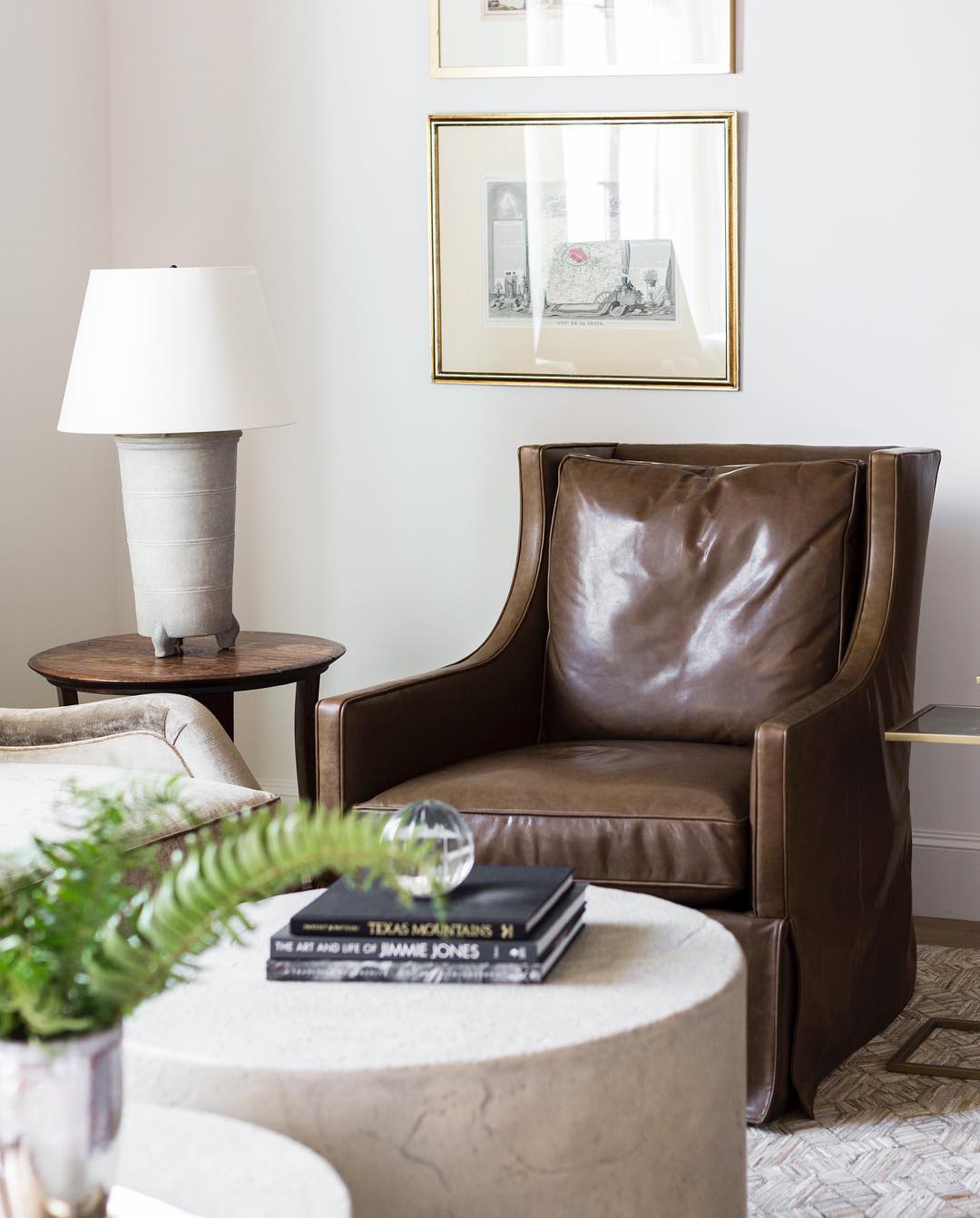 This tan leather Eames lounge chair and footrest certainly makes a statement in this room, next to a brass floor lamp:
Set a dramatic mood by placing a leather chair against a black wall: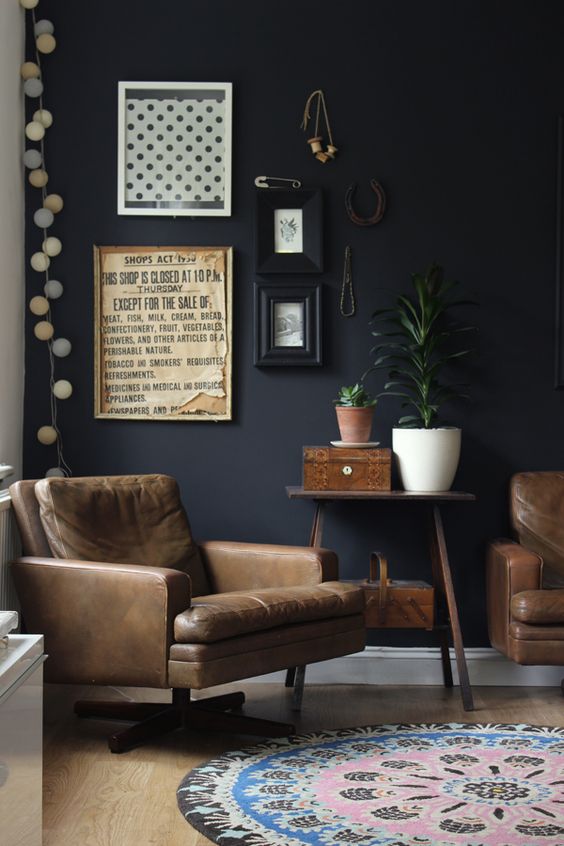 Brown leather and marble are a winning combination for this dining room:
A Farmhouse throw pillow is the perfect accessory for this brown chair:
Tan leather butterfly chairs are a great way to get a casual-chic style.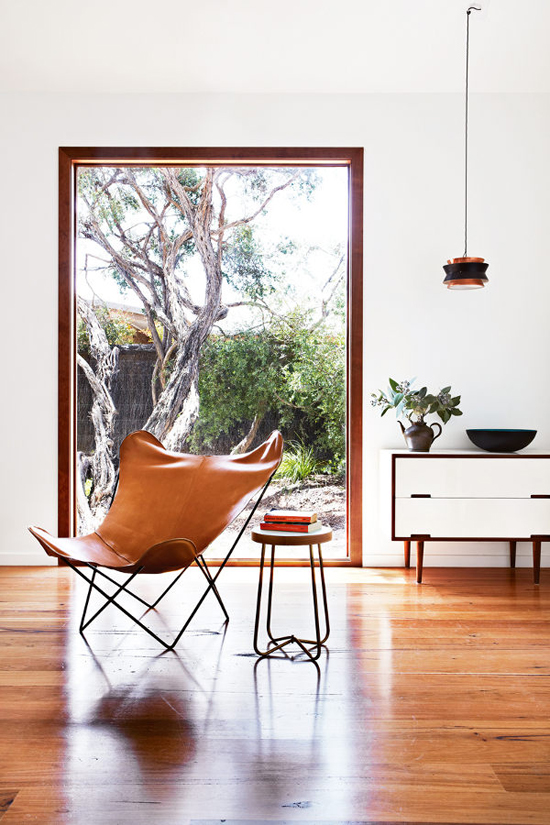 Two matching chairs are better than one in this Farmhouse living room designed by Sita Montgomery.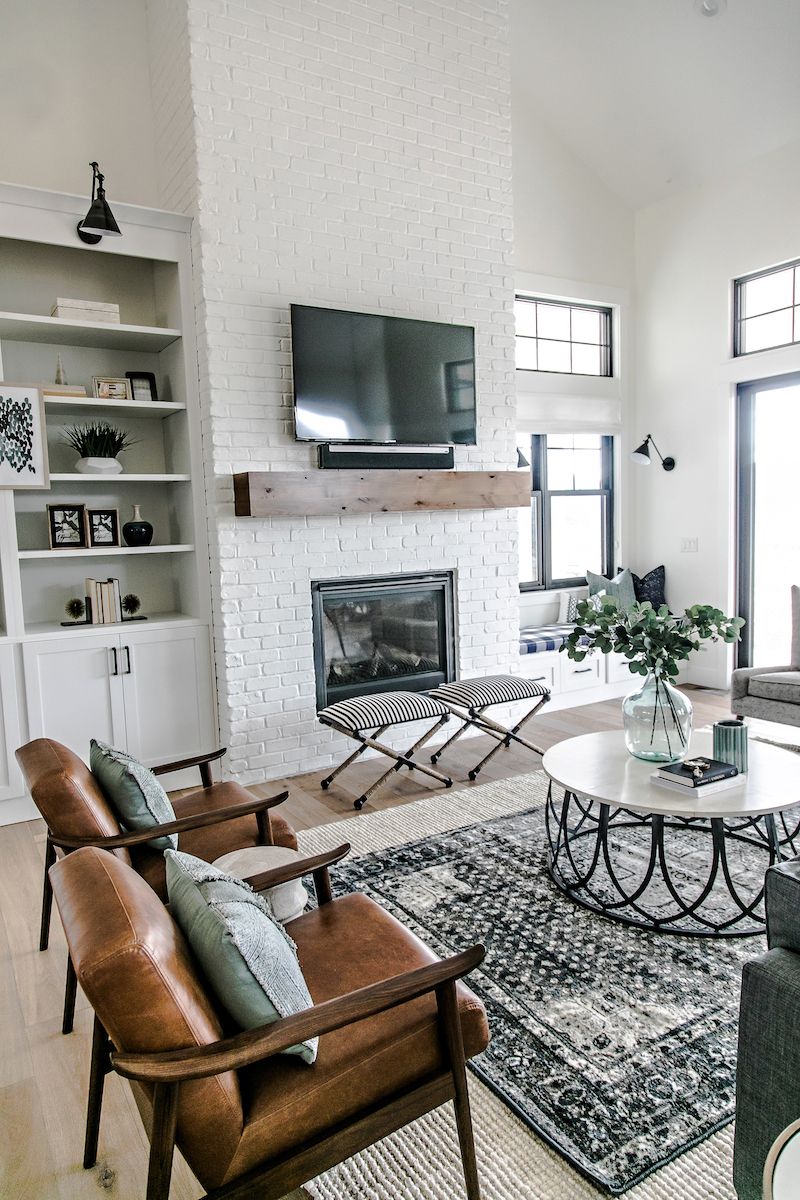 As you can see, there are many ways to decorate these warm, caramel leather chairs. You can style them up or down and that's what makes them so versatile!

Do you have a brown leather chair in your home? How did you style it?