*This post has been sponsored by Walmart Home. All opinions are my own.*
I've always been a big fan of vintage decor. It's hard to find authentically vintage furniture or decorations unless you happen to get lucky and come across one at a flea market or estate sale. Of course, sometimes I'm in need of a specific item and don't have time to wait around and see what I find.
That's when I turn to Walmart Home for affordable furniture and home decor in the vintage style. Walmart recently launched a brand-new collection of vintage style furniture and decor that are classic and traditional, yet chic and updated to avoid feeling dated.
Walmart is one of my favorite home decor retailers to shop for because you don't need a membership to take advantage of their awesome shipping policies! The majority of items will be shipped to you in just two days on orders of $35 or more, and some items even have next day delivery available! Again, no membership fee, this is all FREE as long as you meet the minimum order amount! It's truly a dream to shop online from Walmart for my home because I know I can rely on them to ship what I need in a timely manner.
Vintage Console Table Decor
I recently decided to take on a new area of my home and decorate a console table against an empty wall in one of our spare rooms.
I picked out a beautiful vintage-style console table with feminine iron scrolls coated in a creamy off-white paint. The iron seriously looks like it came straight from someone's balcony in Paris – the design is beautiful and oozes French vintage charm!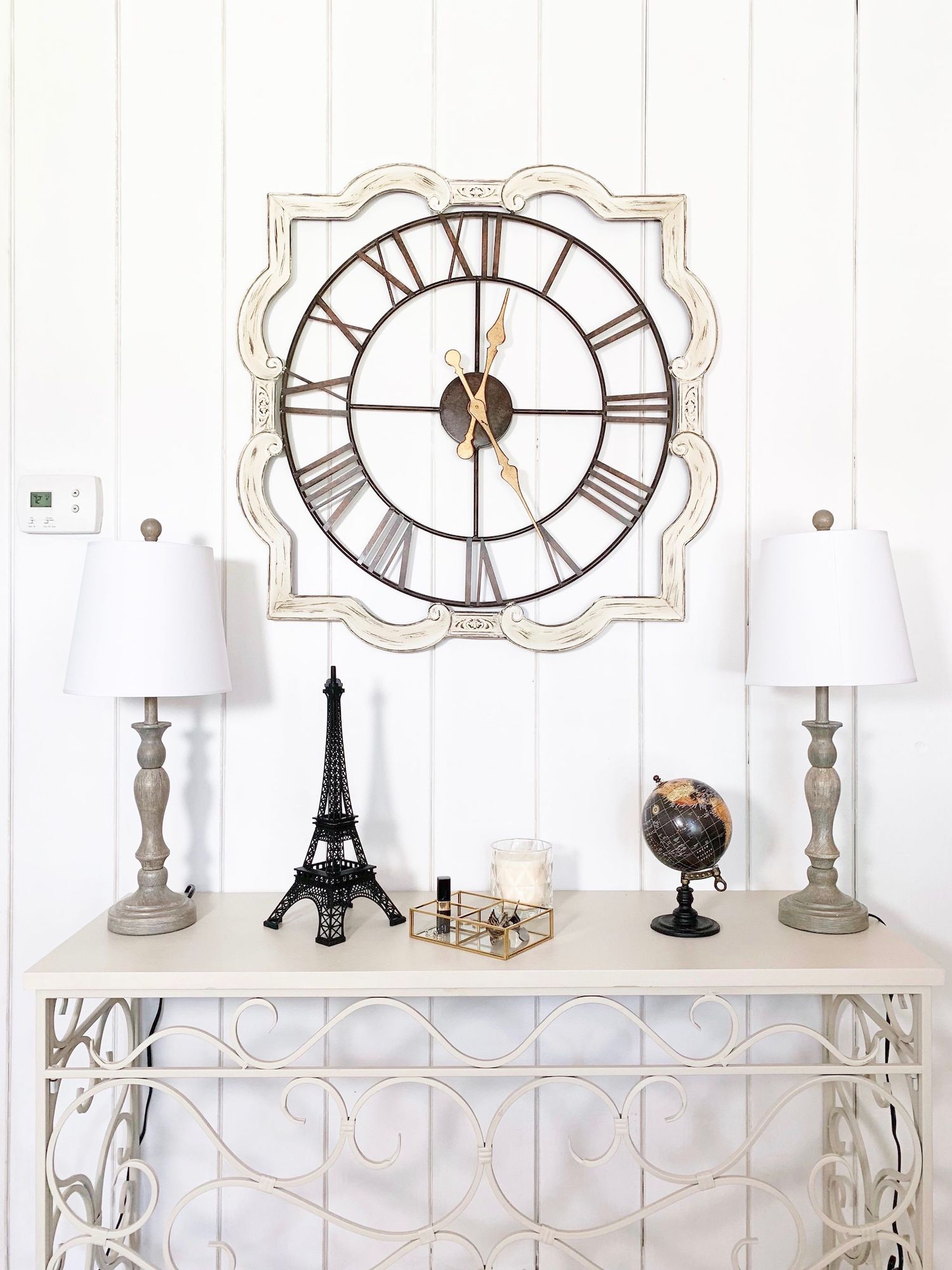 From there, I went about decorating the table and the wall behind it. You'll notice the beautiful vintage French wall clock straight away – it's truly the crown jewel of my setup! I experimented with resting the clock on the table and hanging it up on the wall. I think I prefer it attached to the wall as it gives the space more height!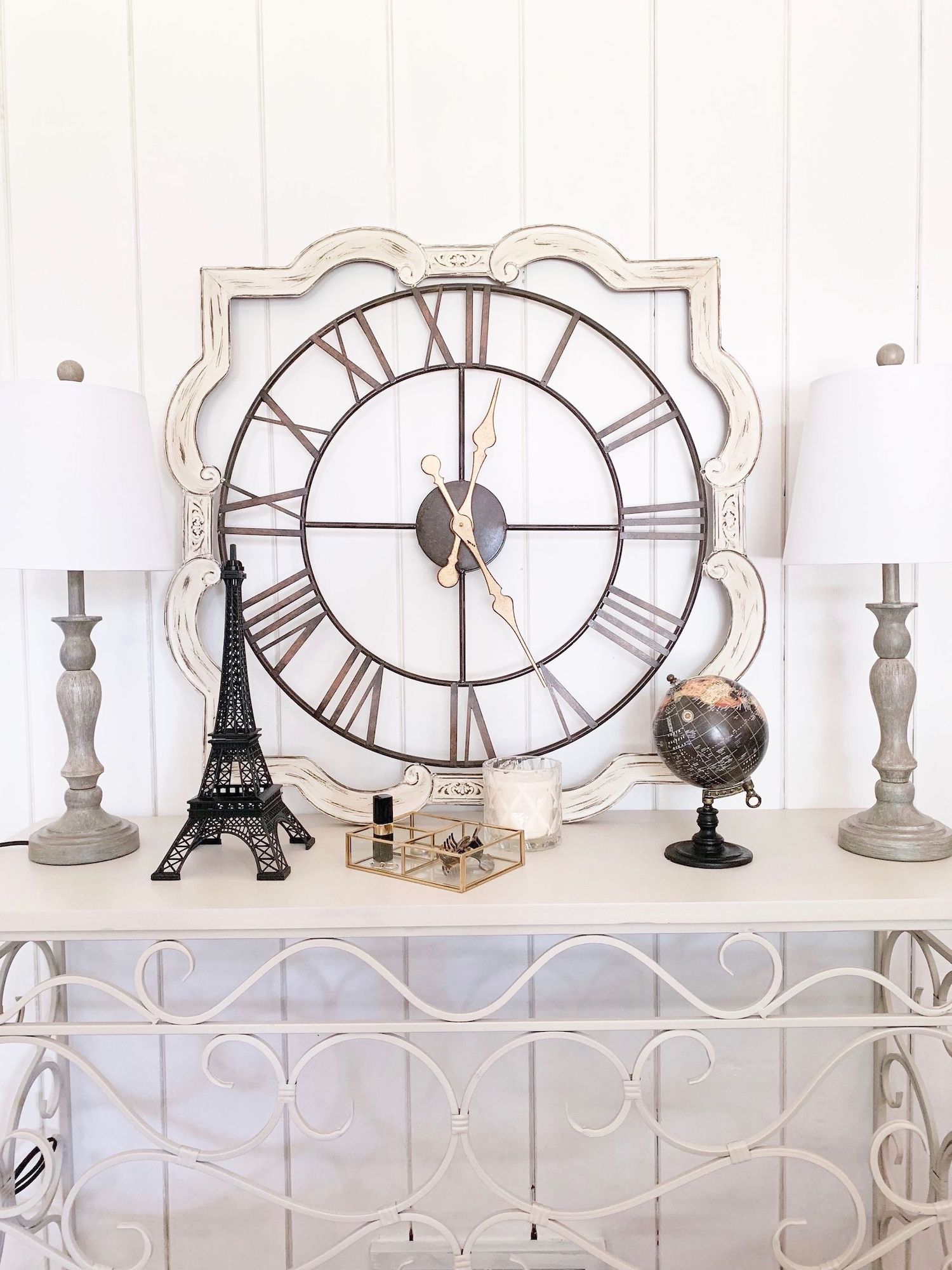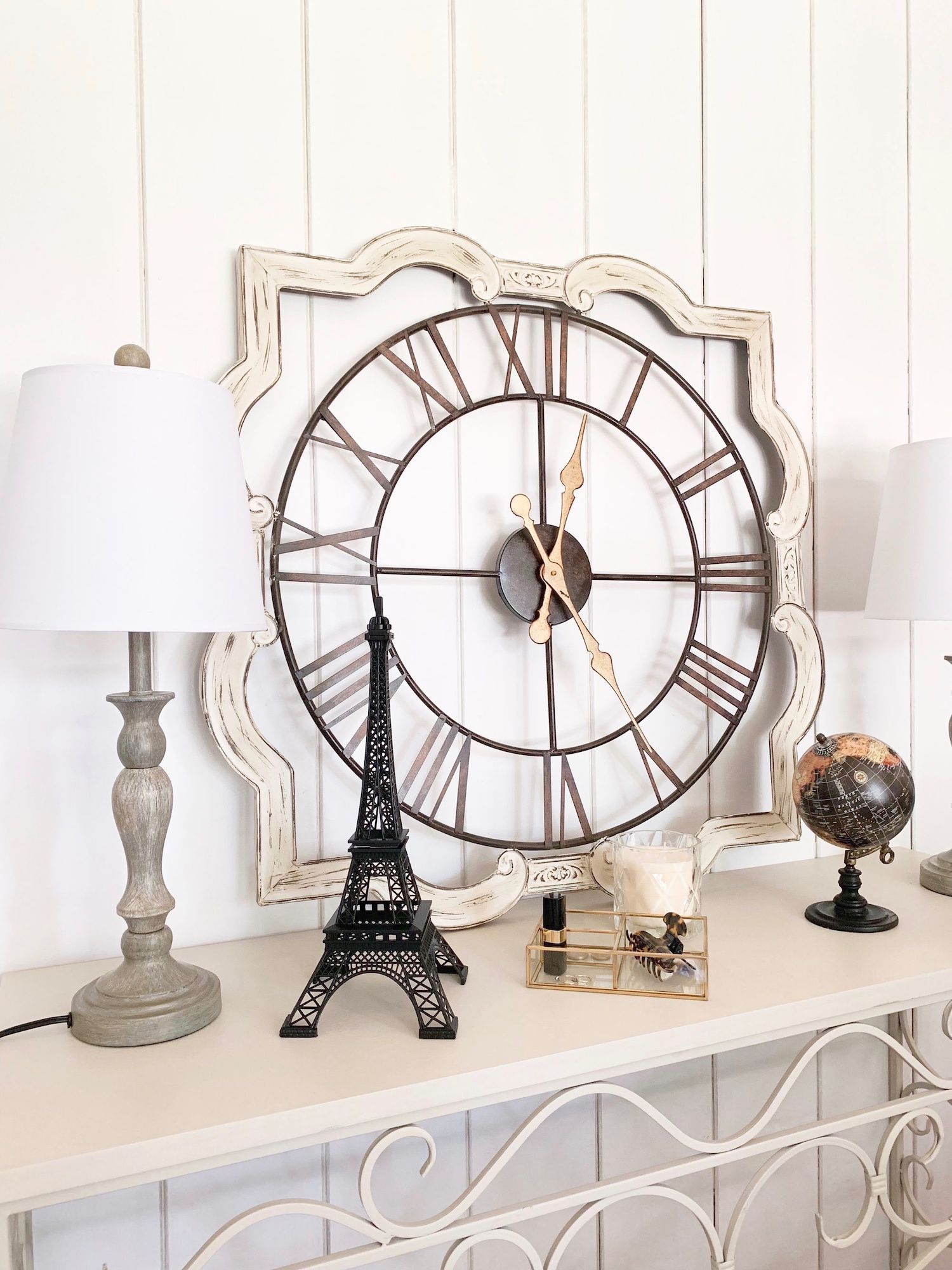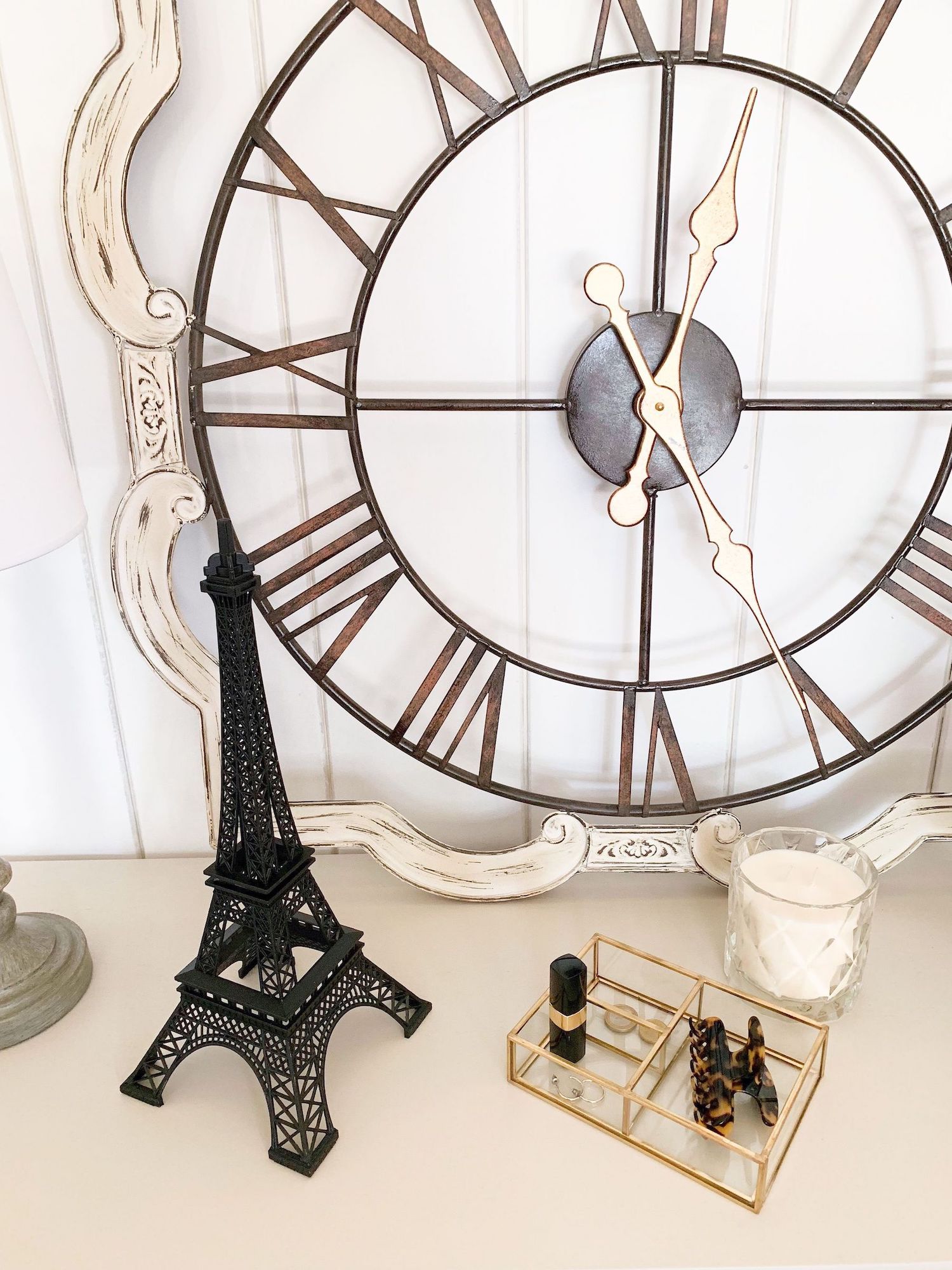 You can shop vintage style home decor for just about every room in your home from Walmart: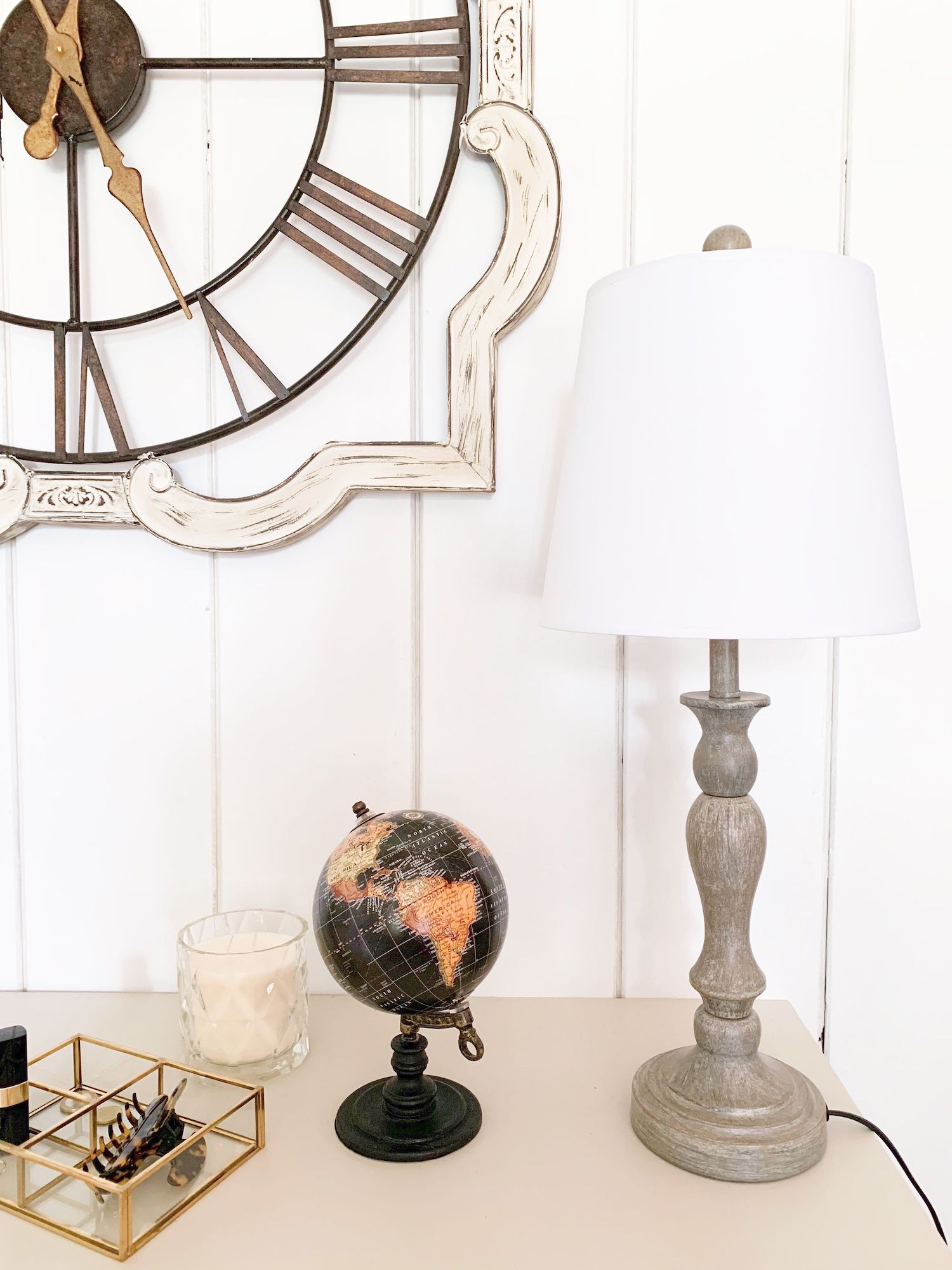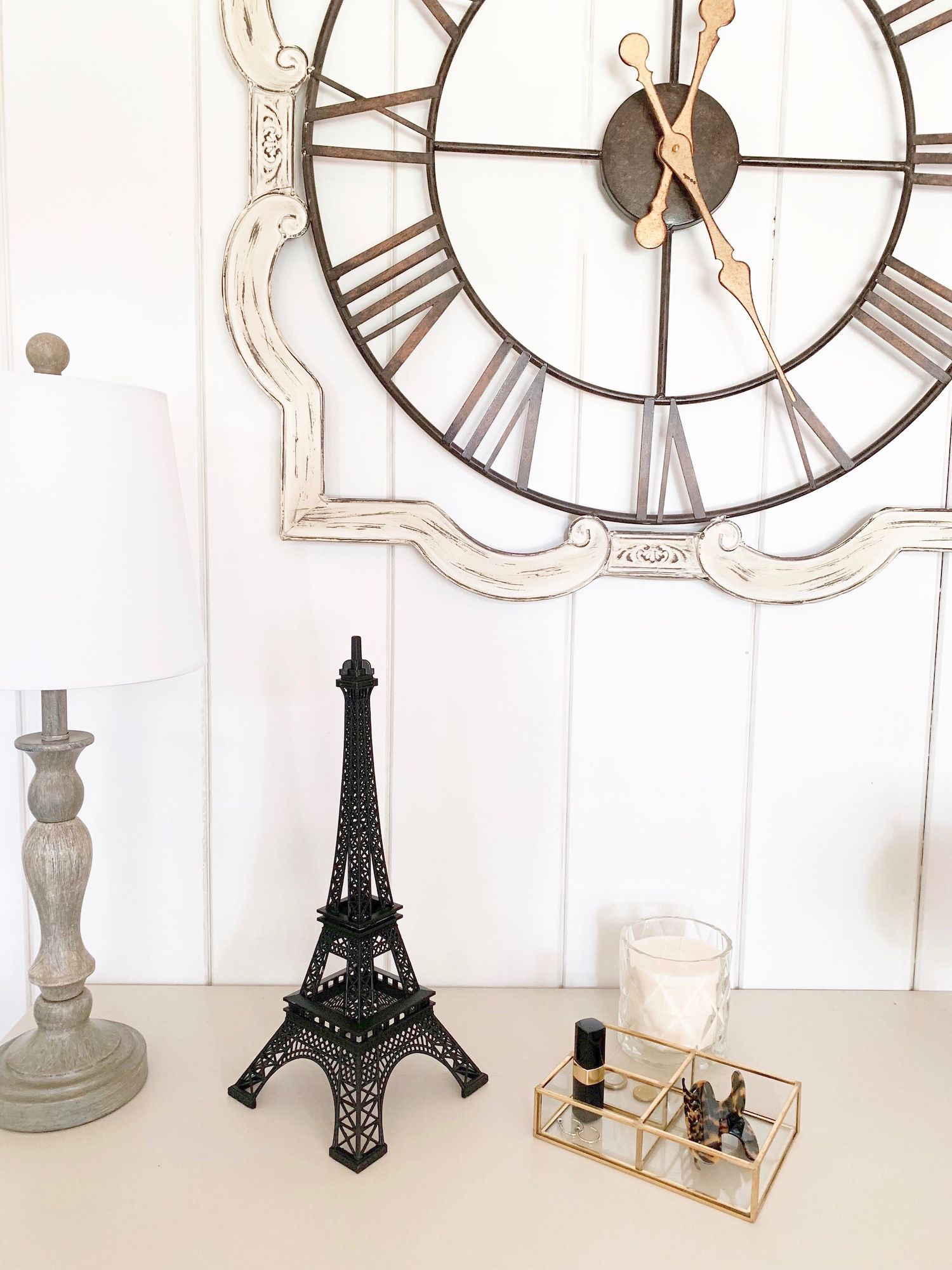 I selected a bunch of little decorations that I felt really bring out the vintage charm of this space – a miniature Eiffel Tower, wood table lamps, a vanilla candle in a vintage glass jar, a vintage-style globe, and a small brass tray.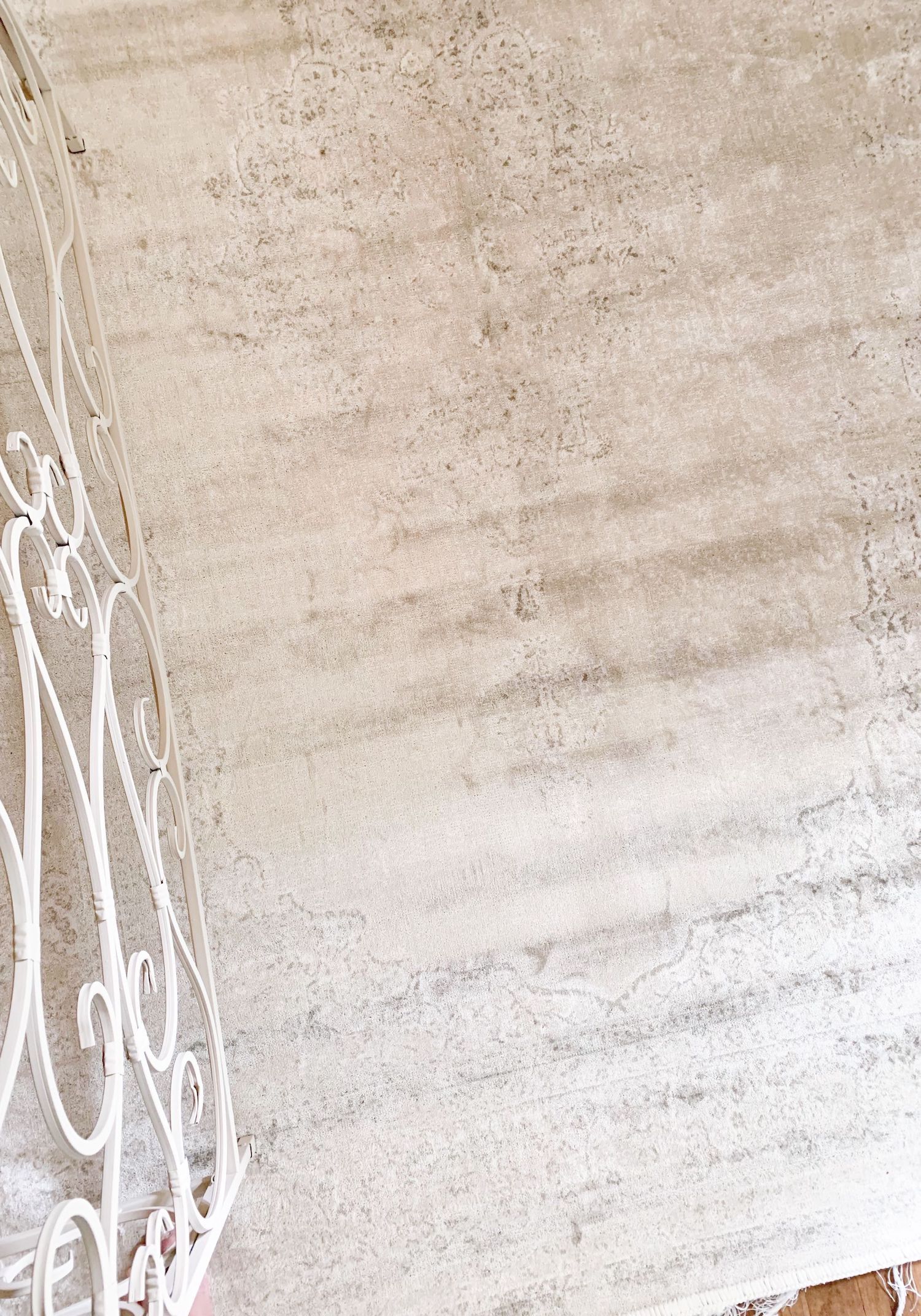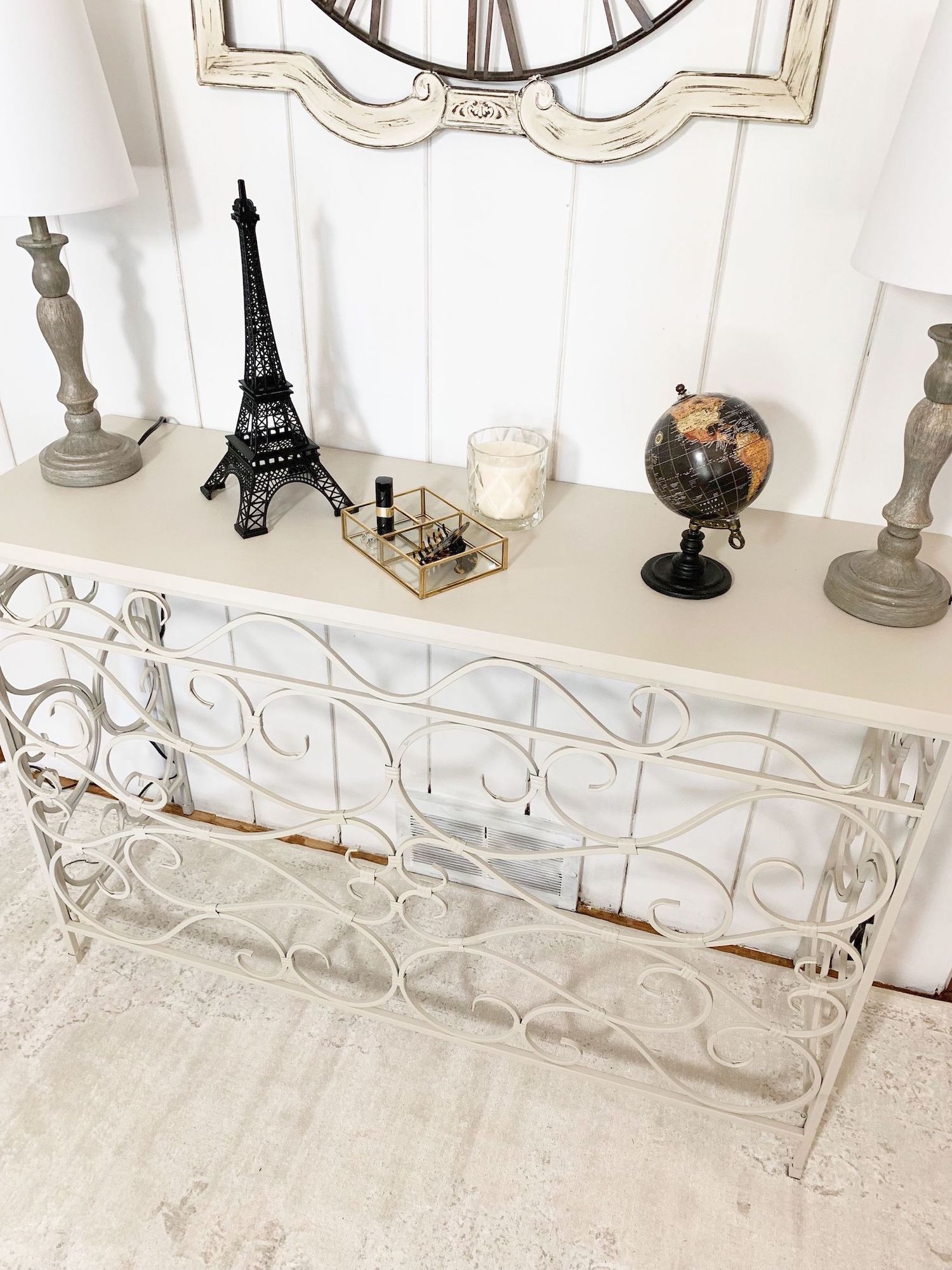 Last but not least, I fell in LOVE with this beige vintage style rug from Walmart Home. It was SO affordable coming in at less than $90 and it has just enough sheen to give it a really elegant look. The pattern is very light but I prefer it that way so it's not too distracting. I wasn't sure if the beige hue would look too brown, but it is exactly the light beige color I was hoping for!
Curate the Look
Here are the exact pieces I used to style this area of my home. Are you a fan of vintage decor too?