Traditional decor involves taking interior design inspiration from the past. Traditional homes are rich with heritage, celebrate conventional design, and give a timeless atmosphere to a home.
Traditional decorating is often reminiscent of European-style homes of centuries past. While homes as decadent as the Versailles palace are a rarity, traditional home decor can involve very intricate furniture which really sets the traditional tone. You can also find more modern-friendly homes that incorporate traditional furniture into a contemporary home setting.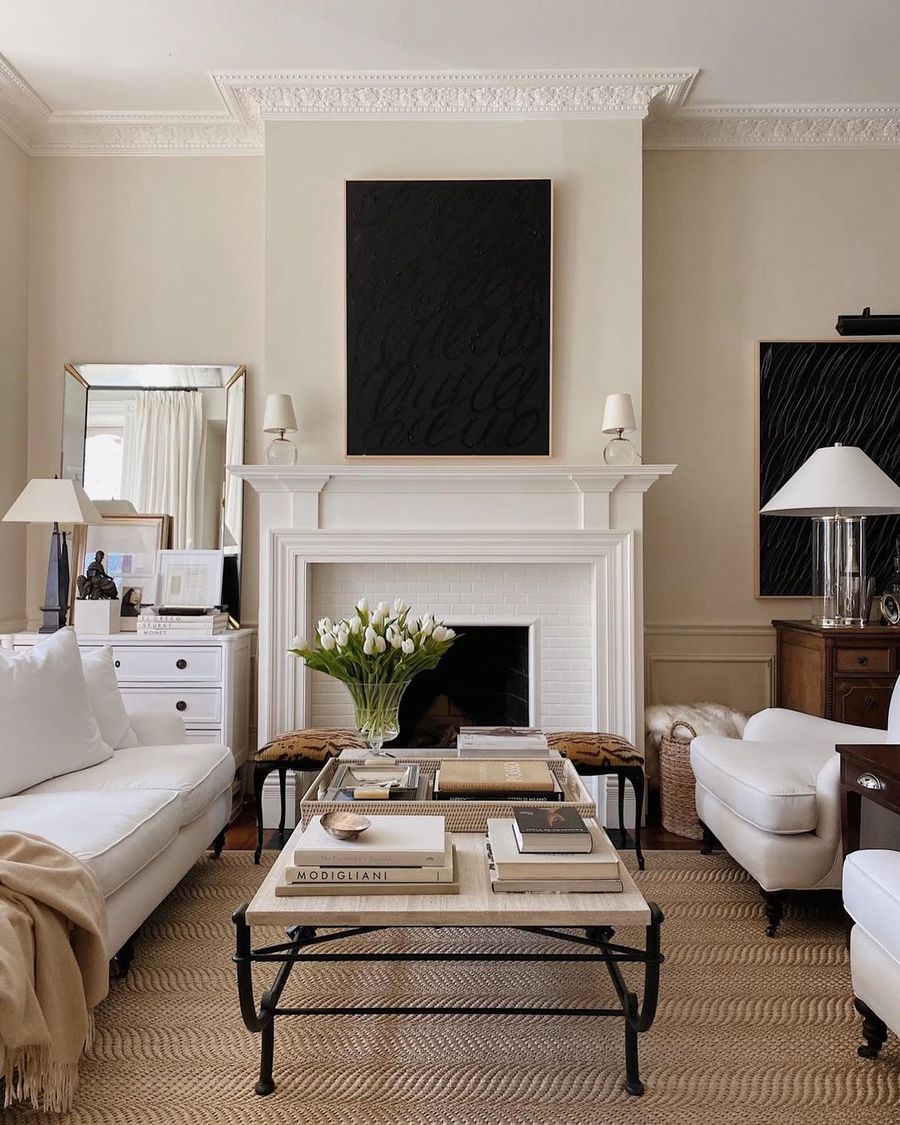 Using antique-inspired furniture and home decor is undoubtedly a big part of creating a traditional home rooted in historical interior design. However, there are interior architectural elements that can really give a house a traditional feeling such as crown molding and arched interior doorways. Floors are often hardwood and stained darkly.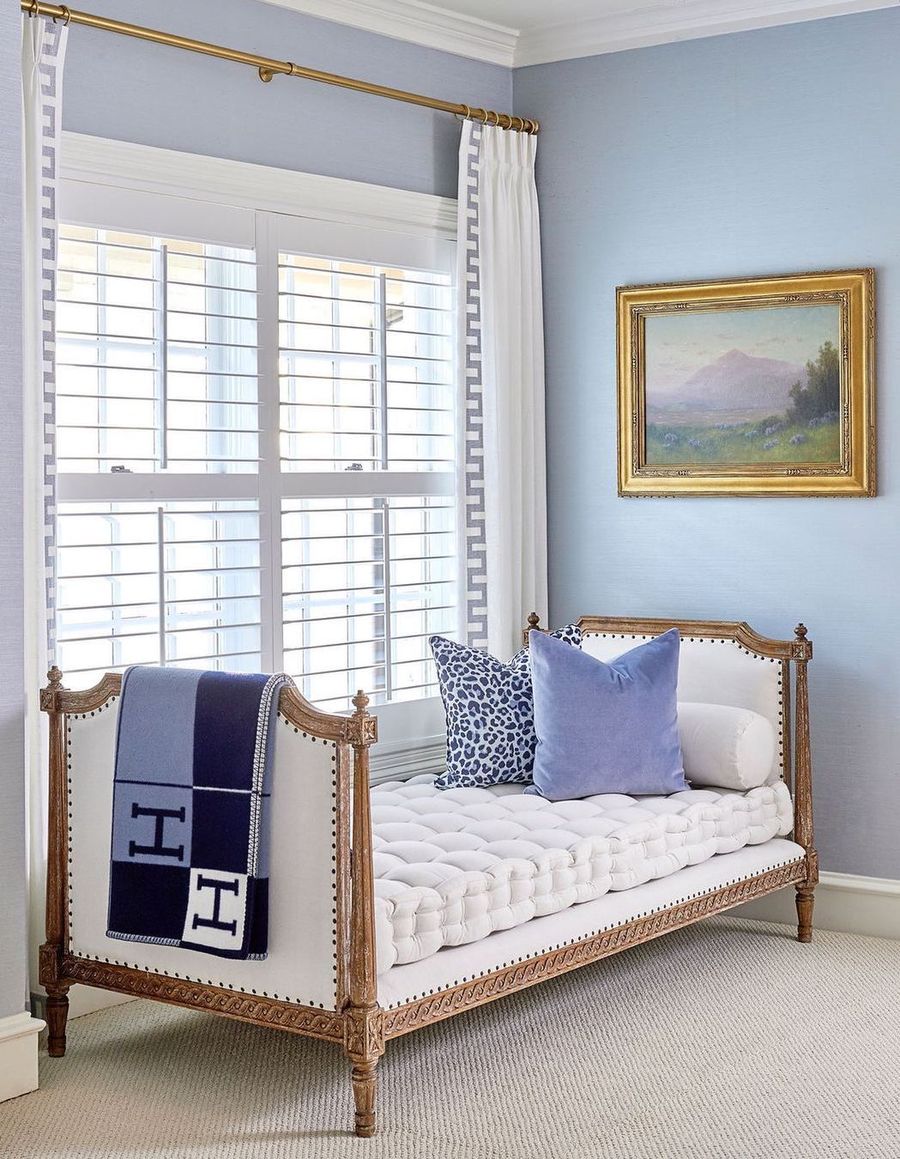 Traditional Decor History
Traditional interior design has been popular throughout the 20th century as it is what most people knew best. Especially in American homes of the last century, European interiors were highly regarded and many people sought to emulate the charming, upper-class look of a traditional interior home.
Even as mid-century modern decor took off during the 1940s, traditional decor remained appealing for most people. Furniture had been passed down through generations of families and this style was easy to work with without spending a fortune on new, modernist furniture.
Today, traditional decor is still a popular interior design choice. The key is to create an elegant and sophisticated interior without leaving guests feeling like they've stepped into a time capsule. With our tips, you can avoid creating a space that feels dated or old-fashioned.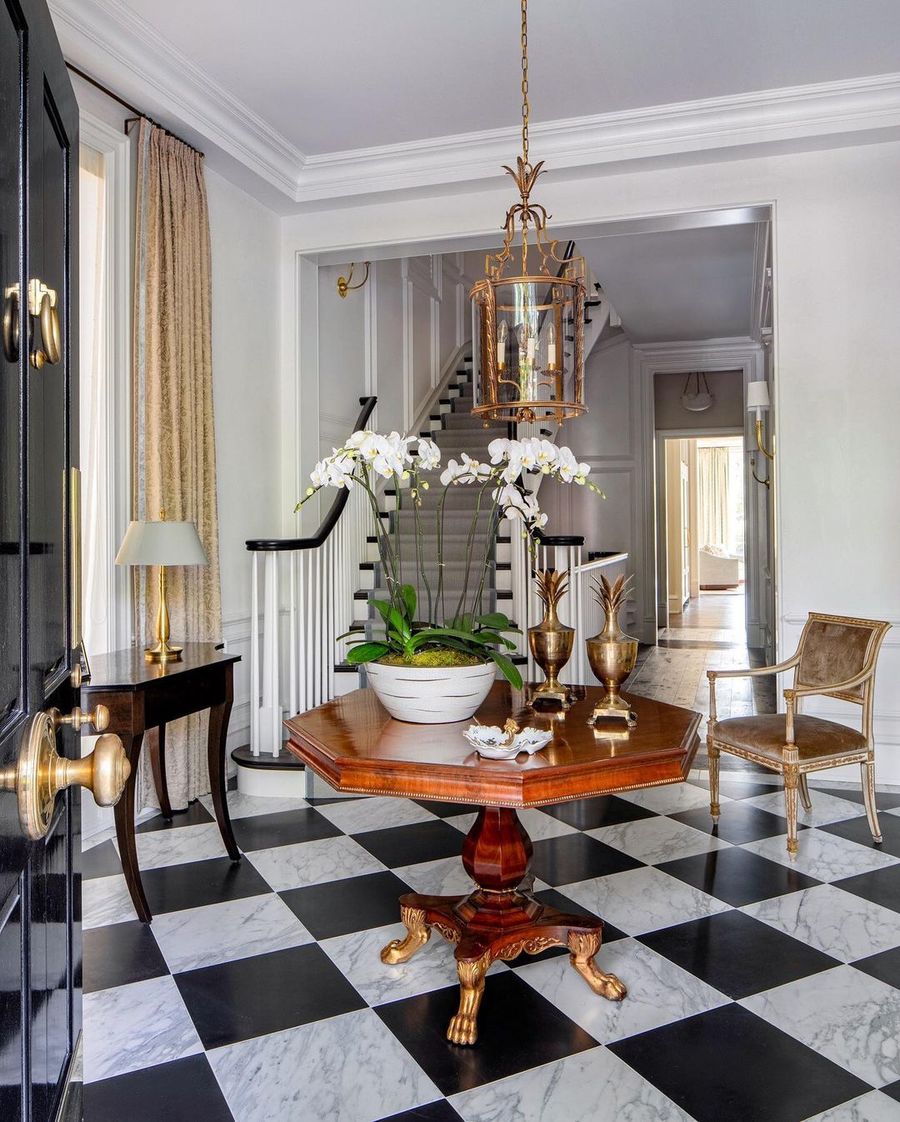 Traditional Home Decor Elements
When choosing the traditional home decor of your dreams, consider the following elements to give your home the most pleasing traditional characteristics:
Family-friendly Rooms: Traditional living rooms are often spacious and feature lots of seating to accommodate large families – typical of past generations! 
Symmetry: Rooms are neatly arranged and often feature symmetrical furniture layouts. This means matching traditional style sofas across from one another and twin nightstands on either sides of a bed. 
Finishing Touches: From crown molding to wall moldings and trim, traditional homes often feature smart finishing touches built-in to the space to give them character and charm. Wainscotting is a decorative element that could be used to give walls an extra traditional look. 
Wallpaper: Wallpaper is commonly used in traditional decor. From damask motifs or floral prints, there are lots of traditional wallpapers to make your walls pop. 
Colors: Most traditional interiors use neutral colors like cream, white and beige, although in neo-traditional homes you will often see bold colors like bordeaux red and royal blue. 
Antique furniture: Whether second-hand or reproduction, getting some great antique furniture for your traditional home will really help bring out the classic vibe. 
Vintage Art: Old paintings and classical sculptures are great decorative pieces for the interior of your traditional home. 
Wood Finishes: Whether it's a piece of wood furniture or hardwood floors, traditional homes that feature wood will often have it in a dark stain or finish. It may even be polished for a shiny and elegant look.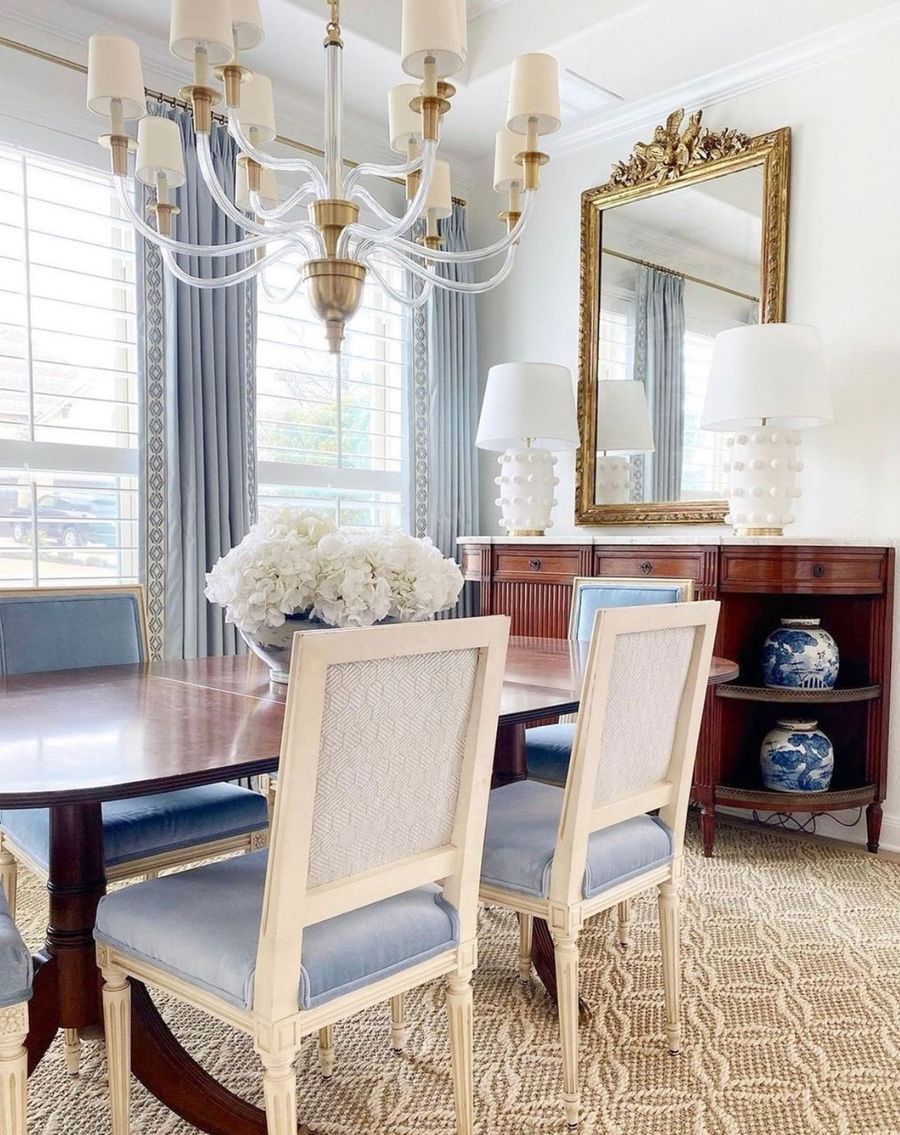 This dark wood traditional dining table is exemplary of the interior style!
Traditional Decor Ideas & Guides