You can't go wrong by opting for a traditional decor look. Thanks to its timeless and classic look, you can guarantee that your dining room will never go out of style. But of course, you can't create a traditional dining area without the most crucial feature: a traditional dining table!
Traditional Dining Room Style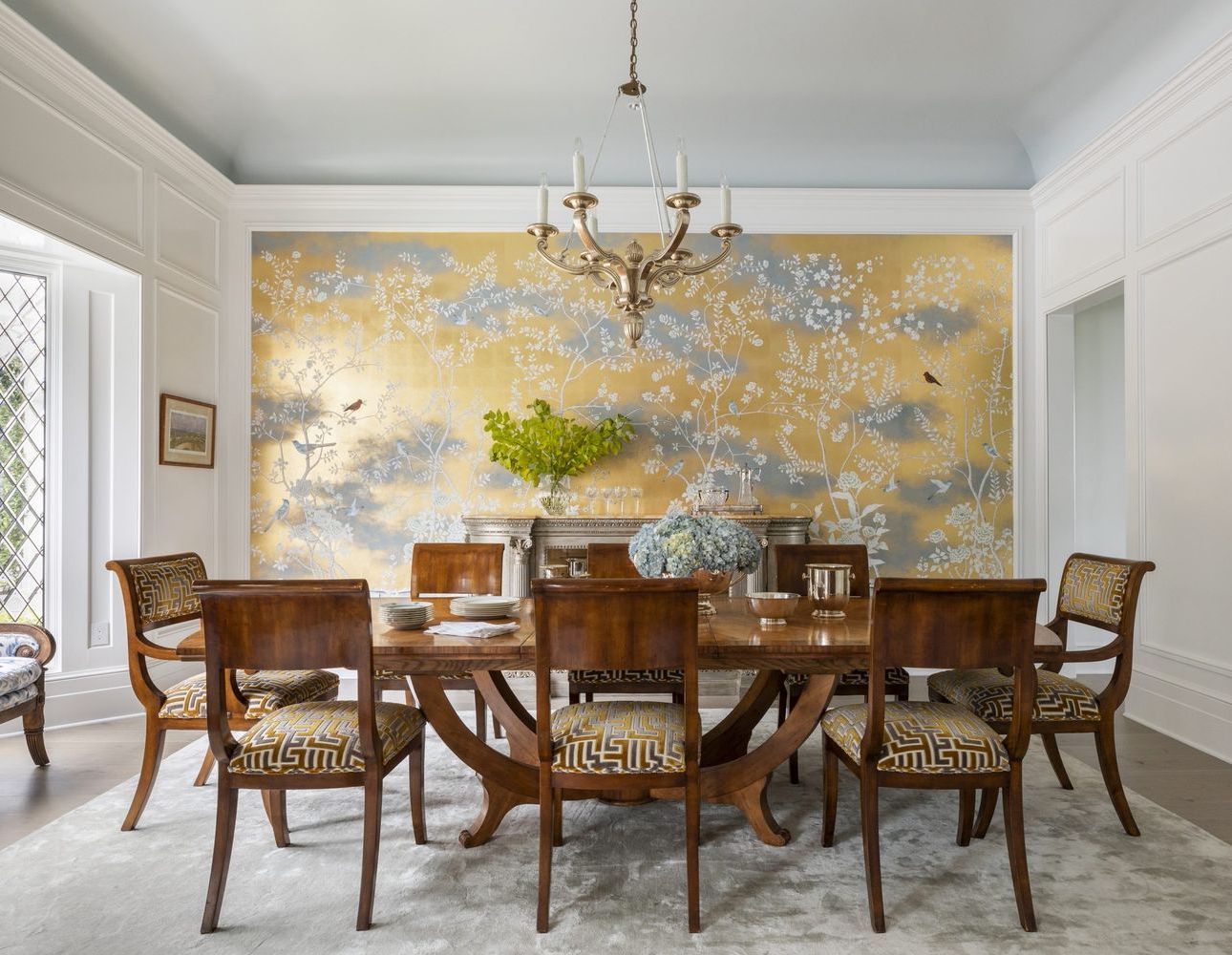 The traditional dining room style is all about timelessness and elegance while providing a touch of coziness in your home. After all, this style uses dark colors, curved lines, and other soft finishing touches that offer a refined but welcoming atmosphere in a dining room.
With that said, if you're planning to scan through different traditional dining tables, here are the key characteristics you should know about when looking for one.

Traditional Dining Table Characteristics
Rectangular Shape
Do you want to know the most defining characteristic of an excellent traditional dining table? You will know it's a traditional type if the table is shaped in a rectangle. Traditional dining rooms are often shaped in a rectangle, hence why tables of this style are also shaped that way.
Moreover, rectangular tables also allow you to seat more people in a gather. This characteristic of a traditional dining table is great if you have a huge family. It's also ideal if you tend to invite over people frequently for get-togethers. Moreover, its linear figure also leaves you with plenty of space to walk around the table.
Dark Wood Finish
A dark wood finish is another easy identifying factor in this kind of table. This characteristic is also what provides that intimate and inviting atmosphere found in many traditional dining areas. Aside from that, tables with dark wood finishes also add sophistication and formality.
Furthermore, traditional tables with dark wood finishes also provide a great focal point for your dining room. And if you have a particularly large dining area, a traditional dining table with a dark wood finish will provide that hint of warmness it needs.
Turned Legs
Do you remember those circular or curved figures found in traditional dining tables' legs? They're referred to as turned legs, which are ornate details produced using a lathe or a carving tool. The legs of a table are rotated into the lathe to form the different shapes found in various turned legs.
Such intricate details provide traditional-style homes with that graceful, distinguished look. Although turned legs can come in a wide variety of styles, some popular types include balls, rings, and trumpets.
---
Finding the best style for your dining room is quite a challenge. Besides, it's all about balancing between style and comfort to create the perfect dining room that sparks joy in your home. But by going with a traditional dining room style, you can guarantee that your dining room always looks effortlessly stylish and timeless.
And as stated above, you can't have a traditional dining room without a traditional dining table. So, be sure to take note of the following traditional dining table characteristics above to find the best table for your dream dining room!