Scandinavian rugs are known for their minimalist designs and neutral colors. Just like Scandinavian decor, rugs commonly found in Scandinavian homes are simple and practical. Ivory is the most common color rug I've seen in Scandinavian homes, but you can also find many other styles in dark blue or soft gray.
Scandinavian Rugs
Today I'm sharing a selection of beautiful Scandinavian style rugs to add to any room in your home. The sheepskin rug is by far the most popular choice when it comes to Scandi decor, so definitely try to purchase one if you're going for this look in your home! In a close second is the versatile Beni Ourain style rug.
Rugs in Scandinavian living rooms are often solid color or minimally patterned. Think: geometrical shapes, thin lines, or basic forms. Material and texture is important to consider, too. Even if the rug appears to be a solid color, it's often knit in a way that gives it a little bit of extra character.
See our selection here:
There are lots of ways to style your new Scandinavian rug. Here is a white sofa beautifully styled next to a thin Scandinavian rug with a round black coffee table.
Here is an off-white woven wool rug with a light gray sofa and a round white coffee table with wood legs.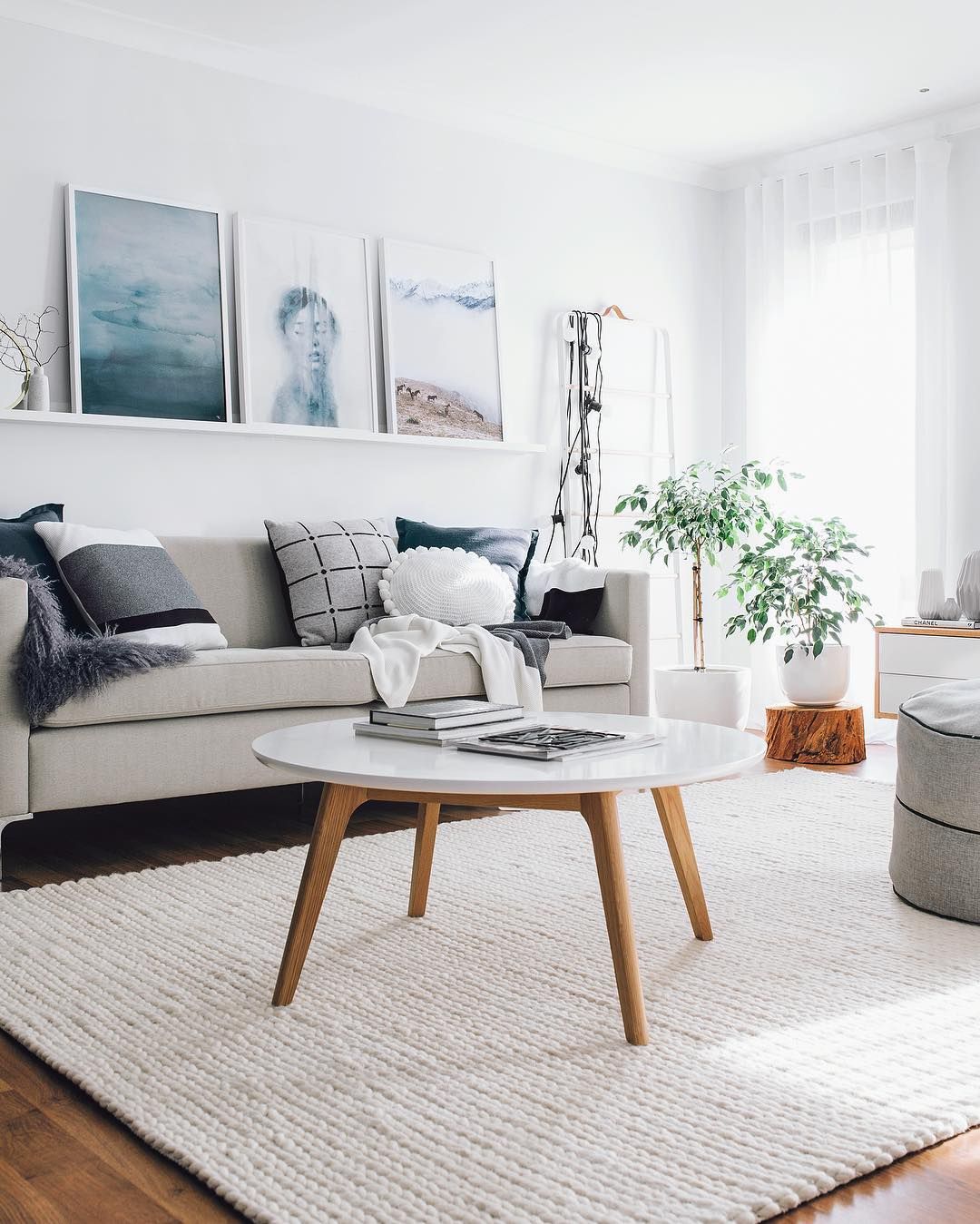 I hope this post was useful in helping you choose the perfect rug for your Scandinavian minimalist home!
More Scandinavian Home Decor Ideas:
For more Scandinavian furniture and decor ideas, try these articles: