I came across an image of several stunning ceramic vases in neutral tones and was inspired to write this post in case anyone else loves the look of beautiful ceramic vases in the home. Ceramic is a truly extraordinary and adaptable material that is non-porous, sturdy and durable. While the image below features empty vases, you can easily imagine how gorgeous these would look with either fresh stems or dried flowers. Minimalist design vases are a great way to add character and charm to your home. They can also serve as design objects in and of themselves! So many of these vases are incredibly beautiful to look at, even if they're not filled.
Ceramic Vases
Here is our selection of ceramic vases you can buy online. We hope you find the perfect vase for your home!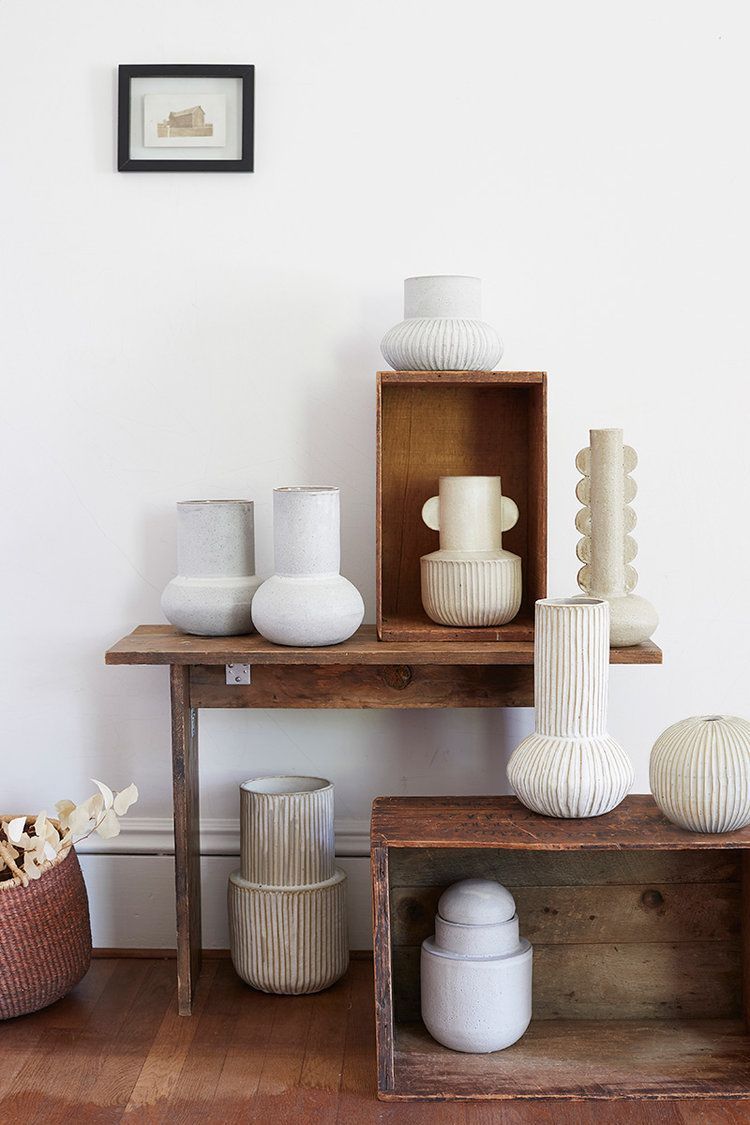 If you love neutral decor, then you should definitely consider picking up one or more of these gorgeous ceramic vases for your space. Vases are one of those decorations that can be used in any room of your home. You can put a vase on the dining room table, in the corner of your kitchen countertops, on the bathroom sink, or on your nightstand in the bedroom. In the living room, vases look great on the coffee table or the nightstand. The possibilities are truly endless!
Let us know your favorite ceramic vase in the comments.
Happy decorating!