These minimalist Scandinavian Christmas kitchen decor ideas will inspire you decorate with black and white this year! With nordic style, these festive kitchens are perfect for baking cookies and drinking hot cocoa. Are you into these hygge holiday kitchens?
Scandinavian Christmas Kitchen Decor
Here are a few nordic Christmas kitchens to inspire you this year!
1. Mini Christmas Tree in Scandi Kitchen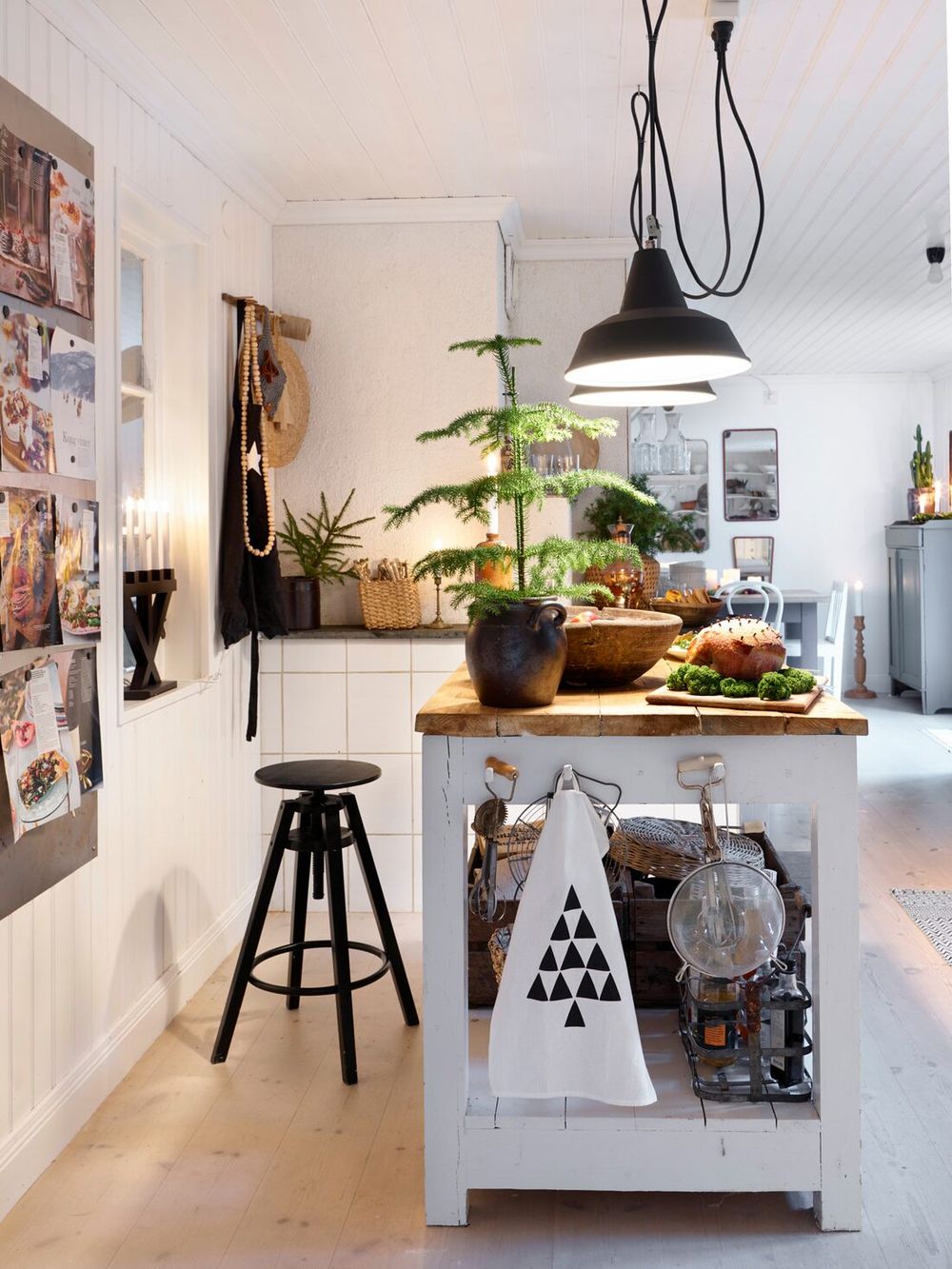 2. Kitchen Plate Cabinet Decor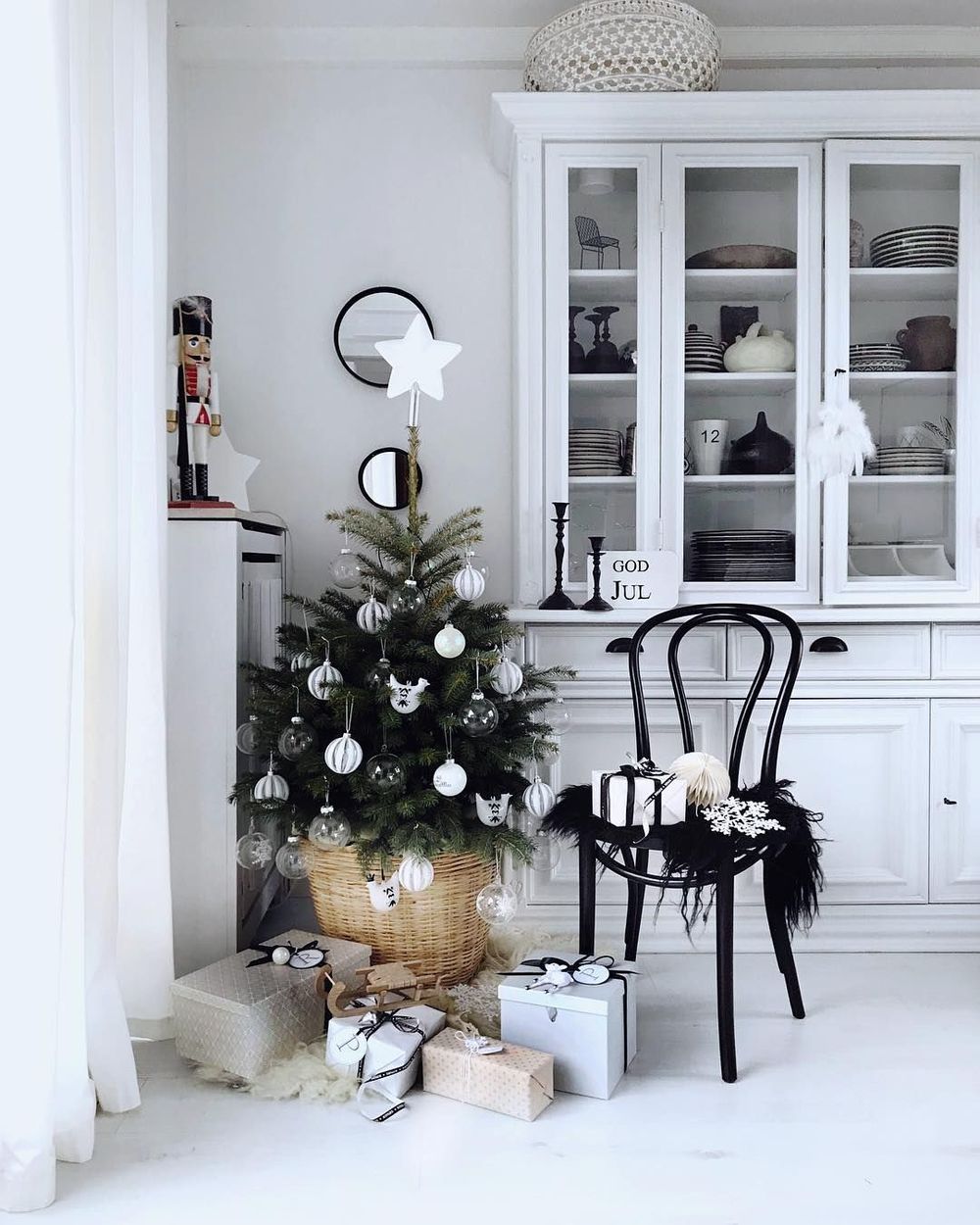 houseofideas.de
3. Simple Scandi Christmas Kitchen corner decor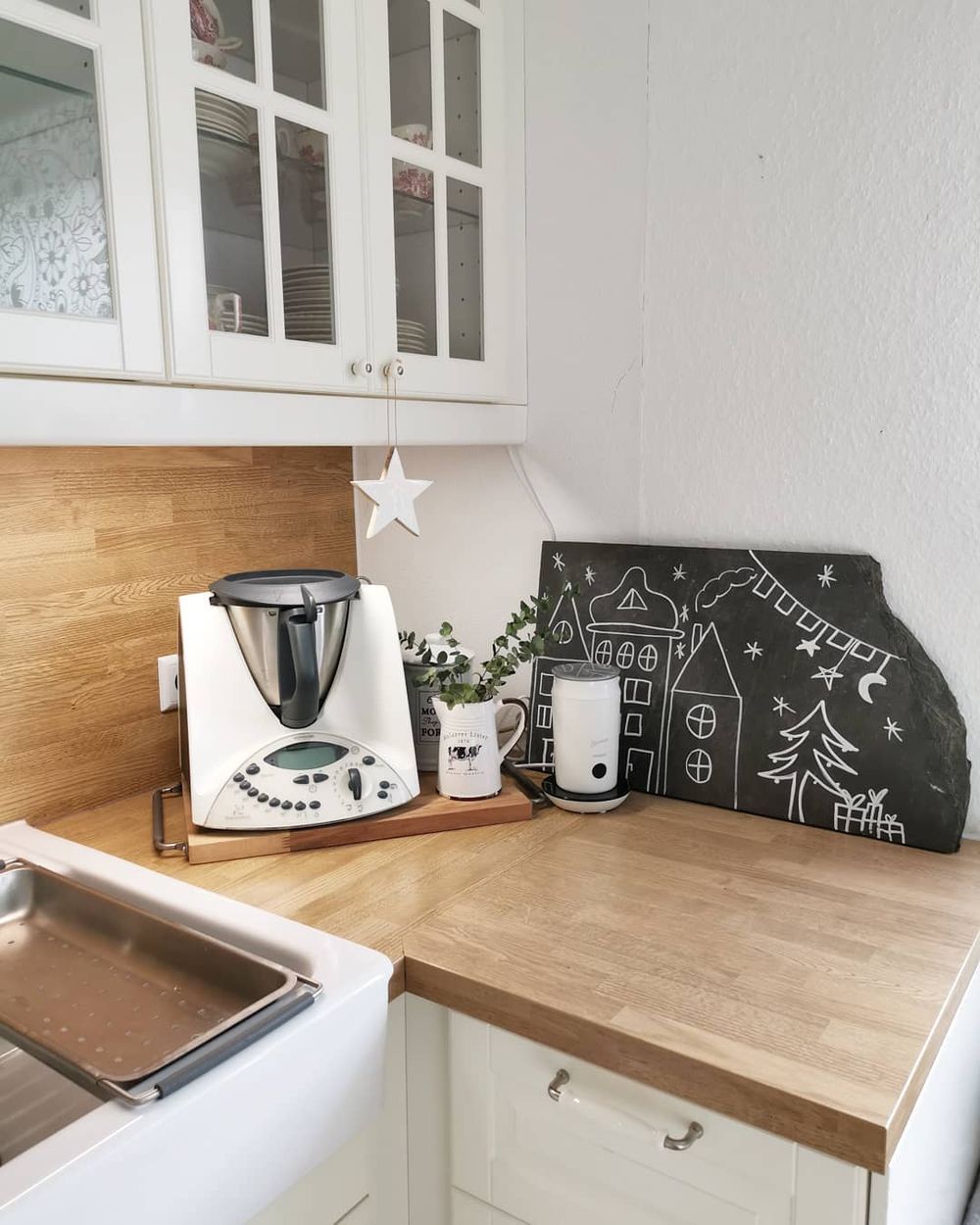 @_______m_arina
4. Scandi Christmas Kitchen countertop decor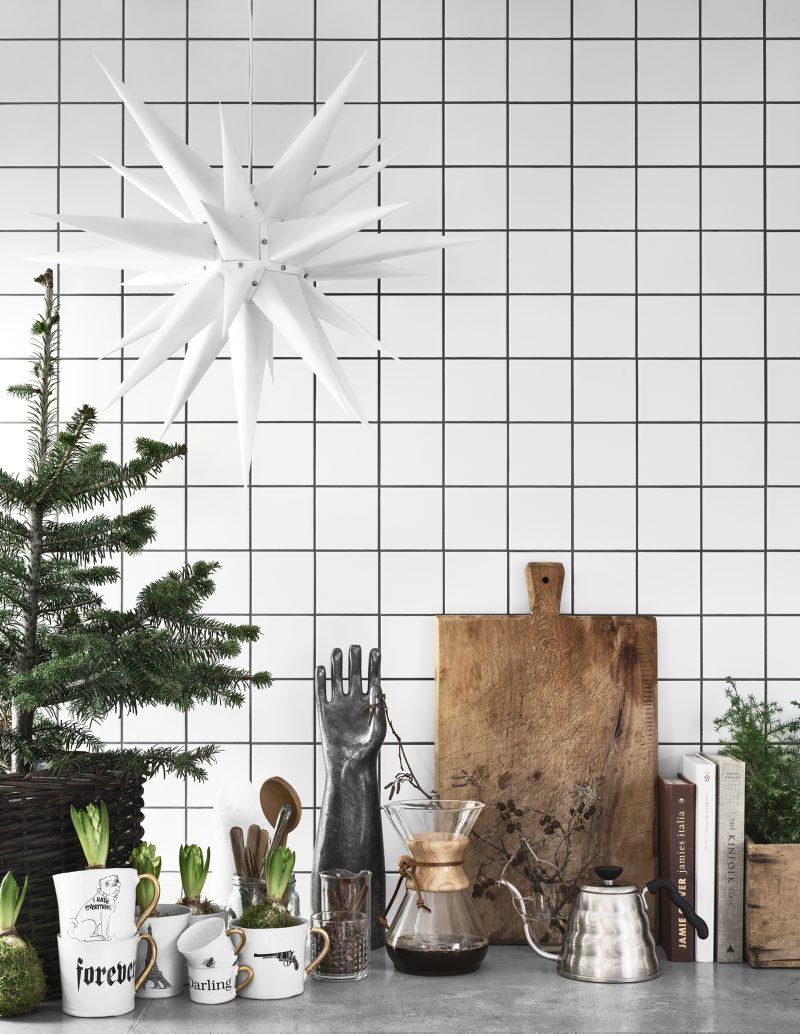 Kristofer Johnson / Residence Magazine
5. Reindeer Art in Scandi Black Kitchen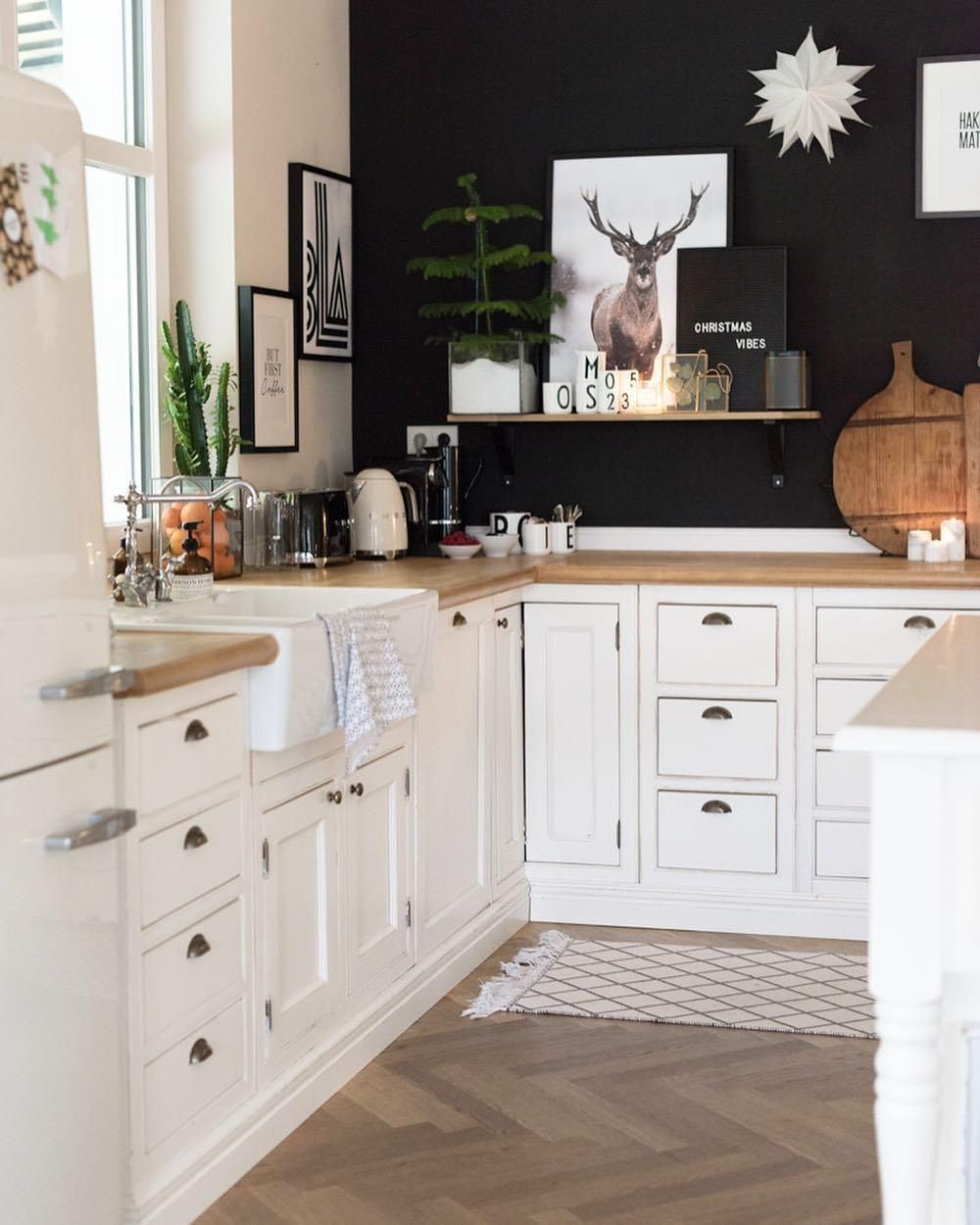 Unknown
6. Mini Christmas Tree in Nordic Country Kitchen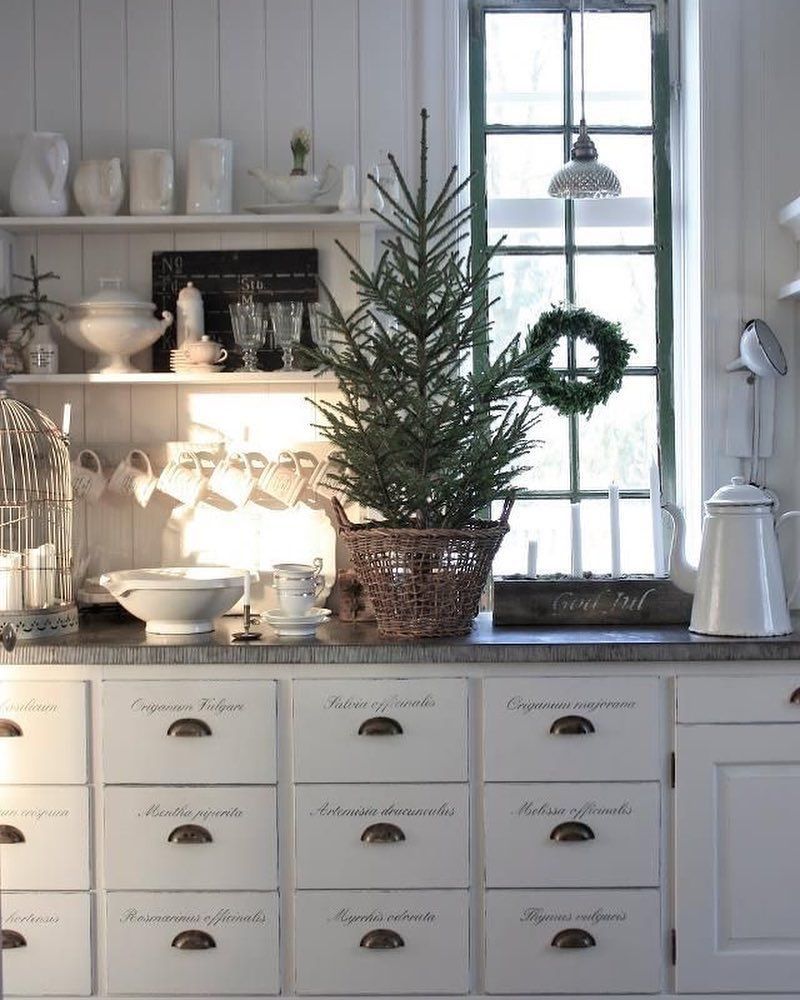 Unknown
7. Nordic Christmas Kitchen Decor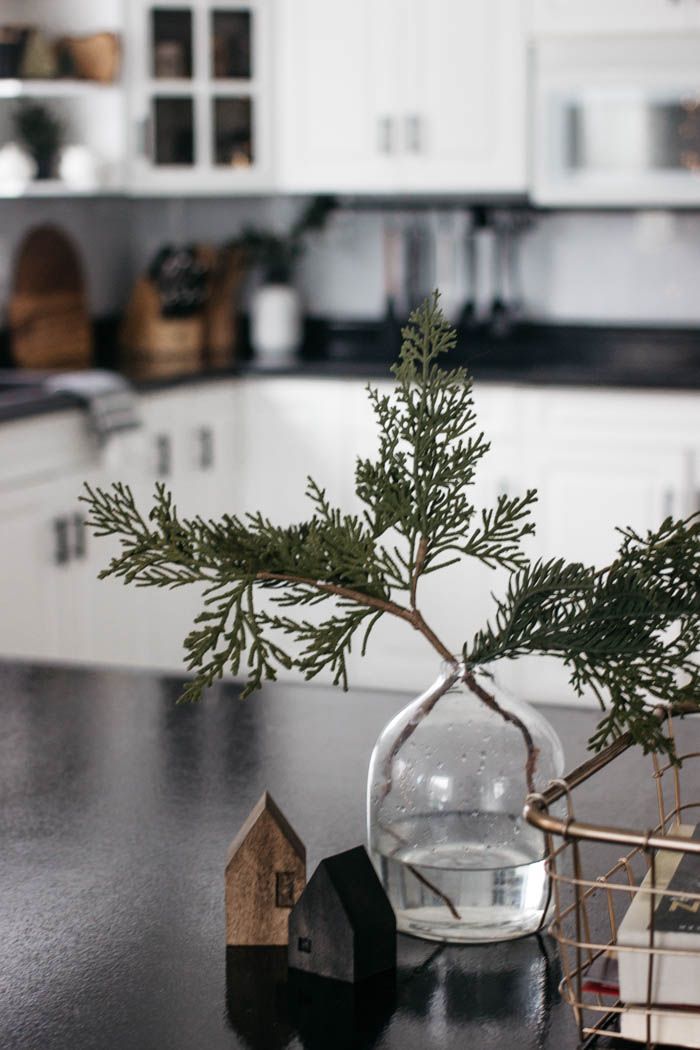 8. Country Scandi Christmas Kitchen Decor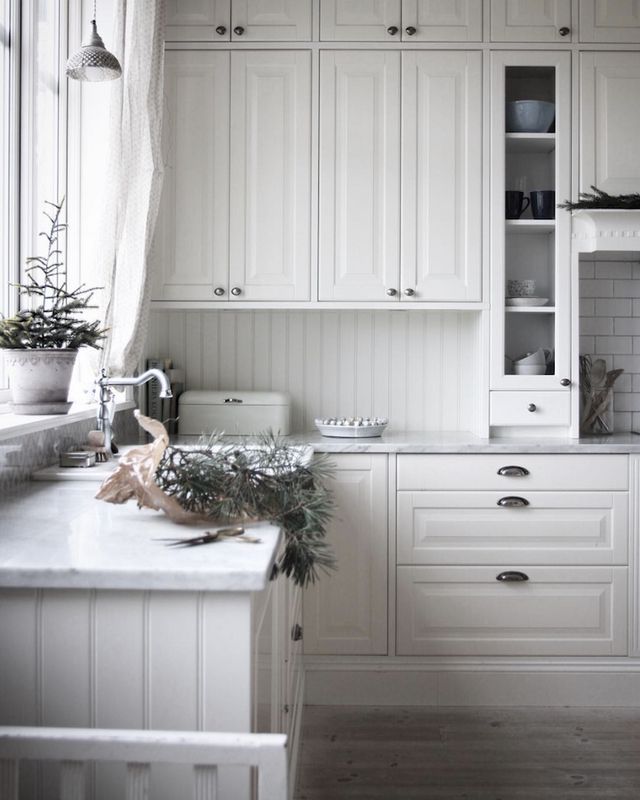 Caroline Bodehed
9. Scandi Christmas Kitchen Decor with Heart on the window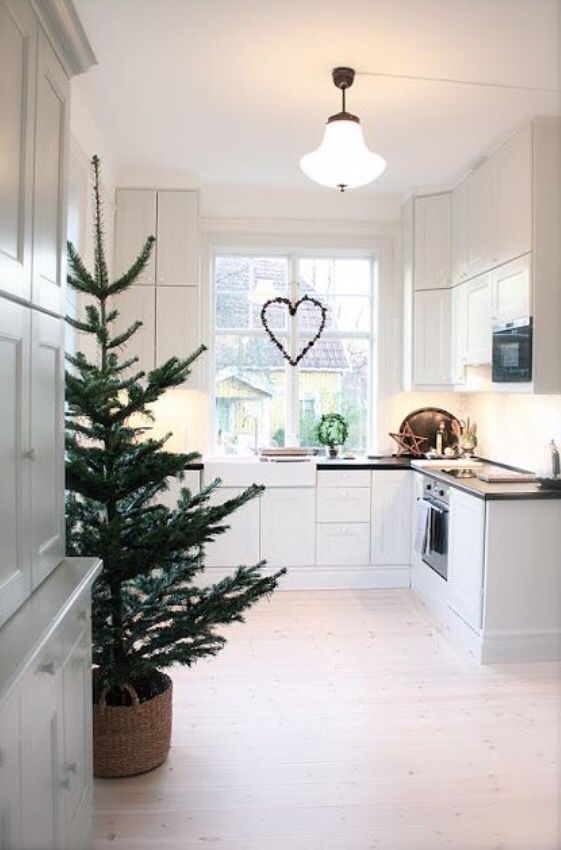 Unknown
10. Scandi Christmas Kitchen Decor with gold bells and wreath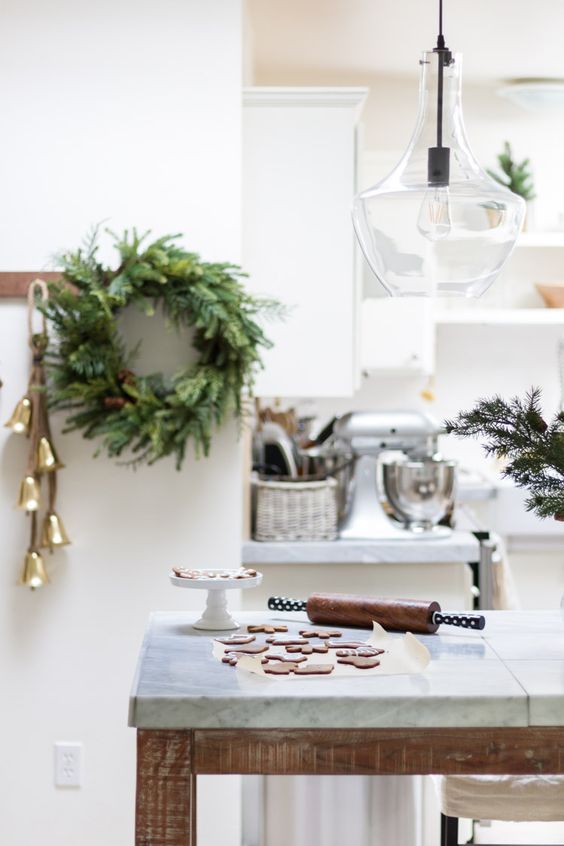 Unknown
11. Scandi Star Decor and mini Christmas tree in Nordic Country Home Kitchen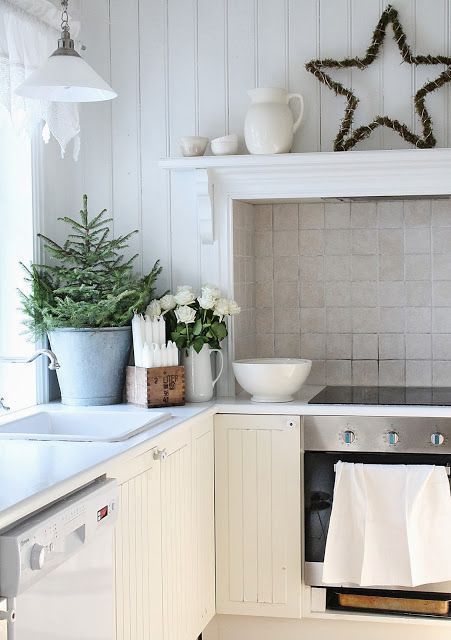 Unknown
More Scandinavian Christmas Decor Ideas