If you love minimalist holiday decor, then these Scandinavian Christmas bedroom decor ideas will certainly inspire you. You don't have to go all-out when it comes to decorating for Christmas in the bedroom. You can follow the nordic way of decorating and put little touches of holiday cheer here and there as needed. This is how you decorate for Christmas hygge style in the bedroom!
Scandinavian Christmas Bedroom Decor
Here are our favorite Scandinavian Christmas bedroom decorating ideas! Let's get started with some of the coziest nordic bedroom decor we found online.
You'll definitely notice some common themes when it comes to Scandinavian Christmas decor: large white stars in the window, white candles, chunky knit throw blankets, string lights, and mini evergreen Christmas trees. All of these Scandinavian Christmas decorations are easy to install. They provide a touch of minimalism in a festive way.
1. Large white hanging stars in Scandi Christmas Bedroom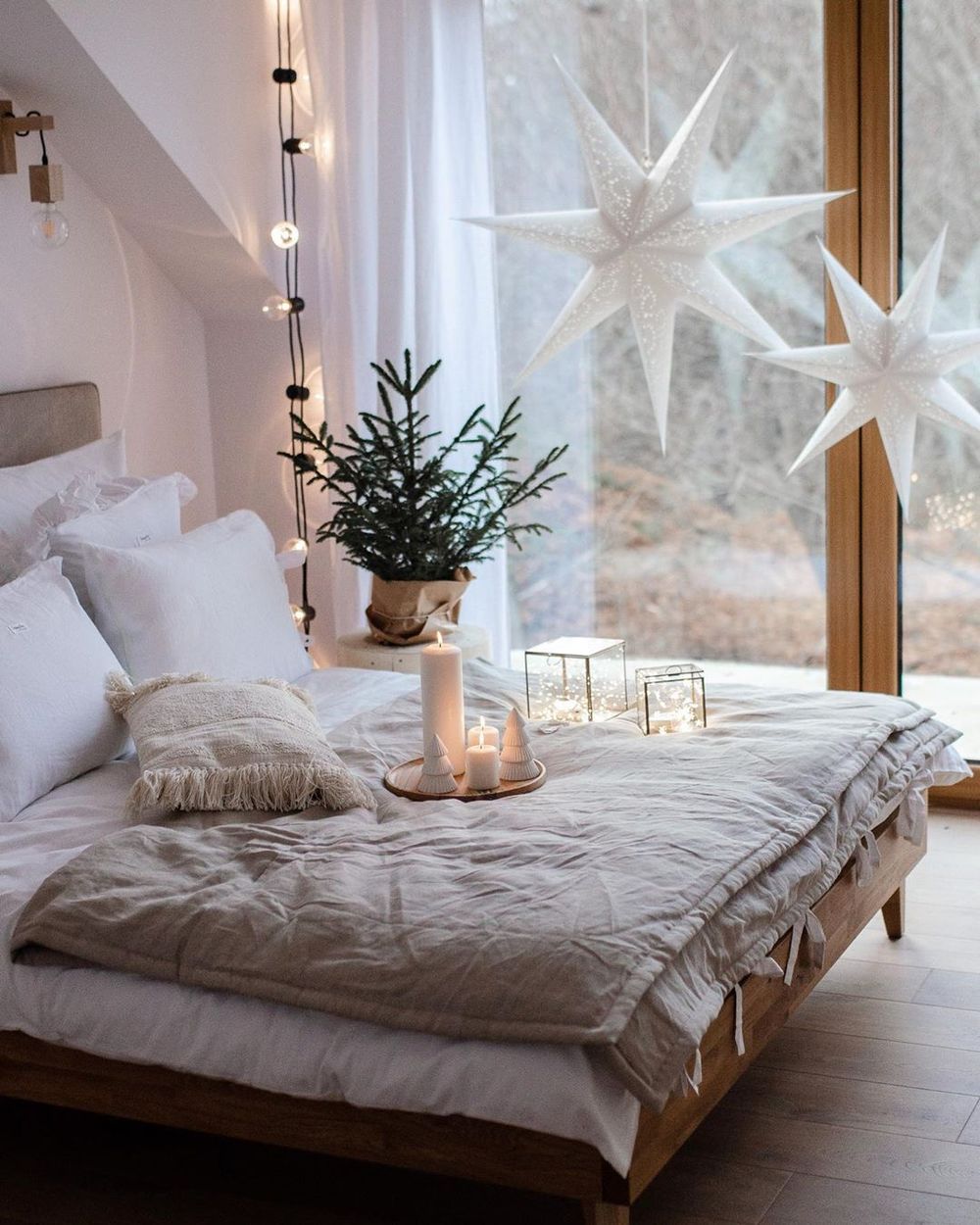 2. Scandinavian Christmas Bedroom Nightstand Decor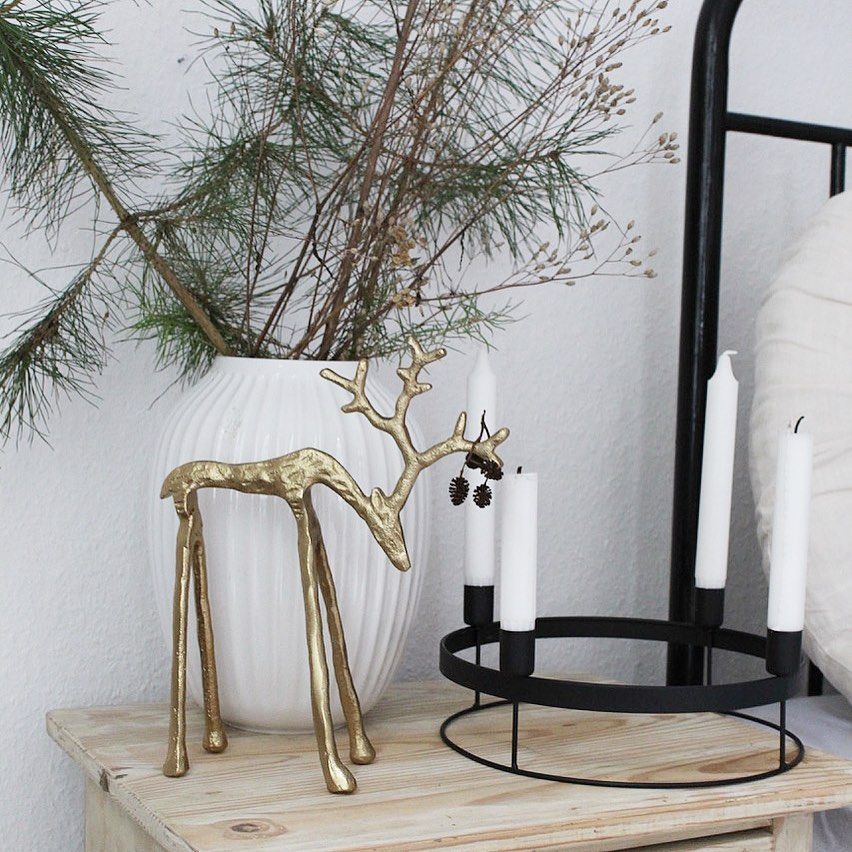 3. Rustic Scandi Christmas Bedroom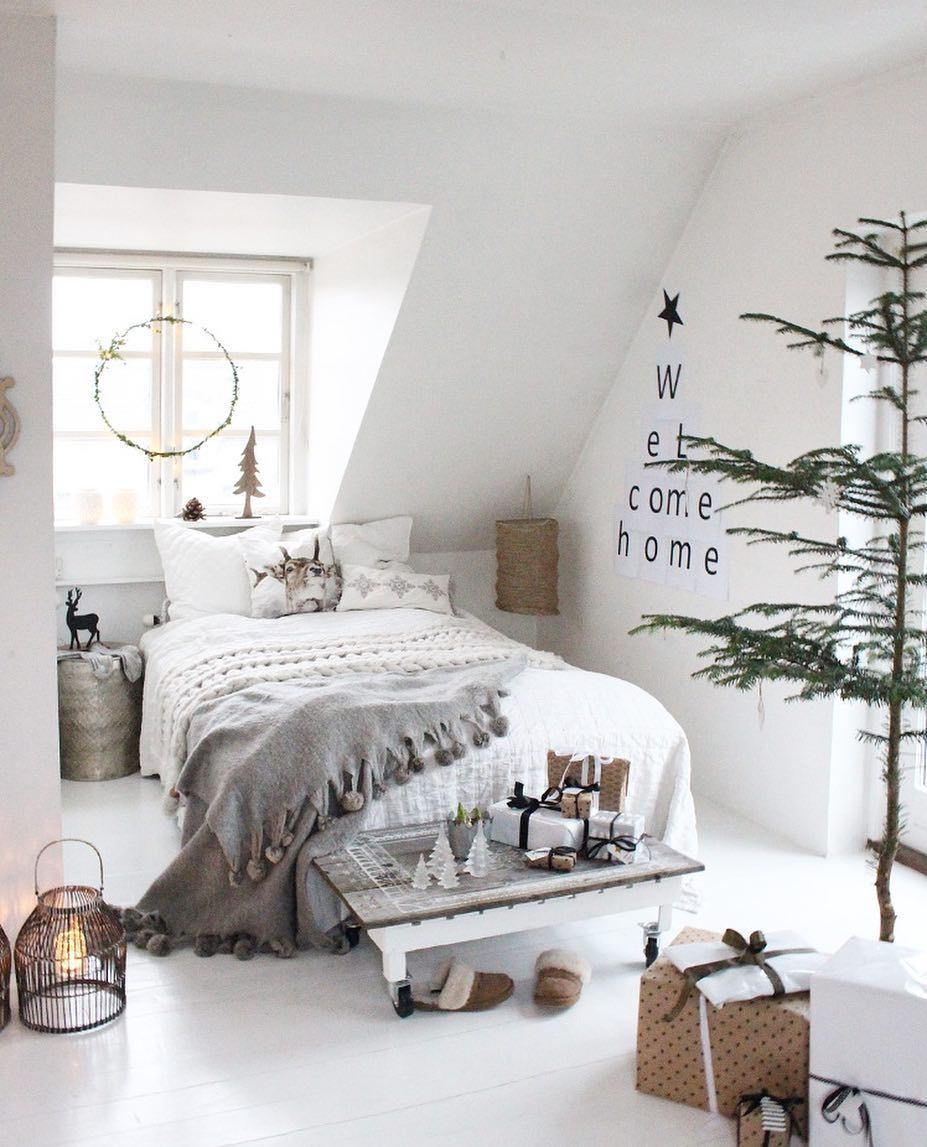 4. Christmas tree on Bedroom Dresser
5. Scandinavian Christmas bedroom decor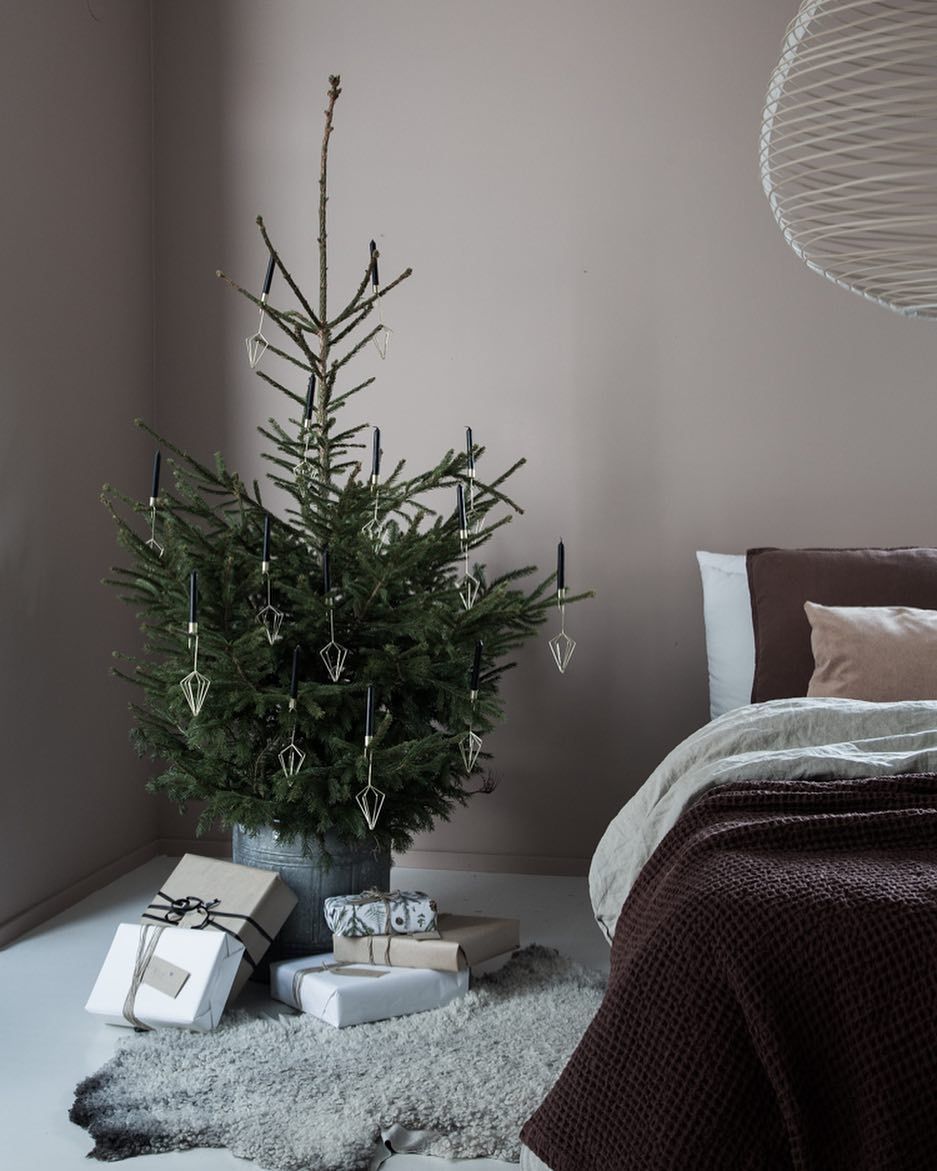 6. Scandi Christmas Bedsheets and Bedroom Decor
7. Scandi Christmas Bedroom with Evergreen Garland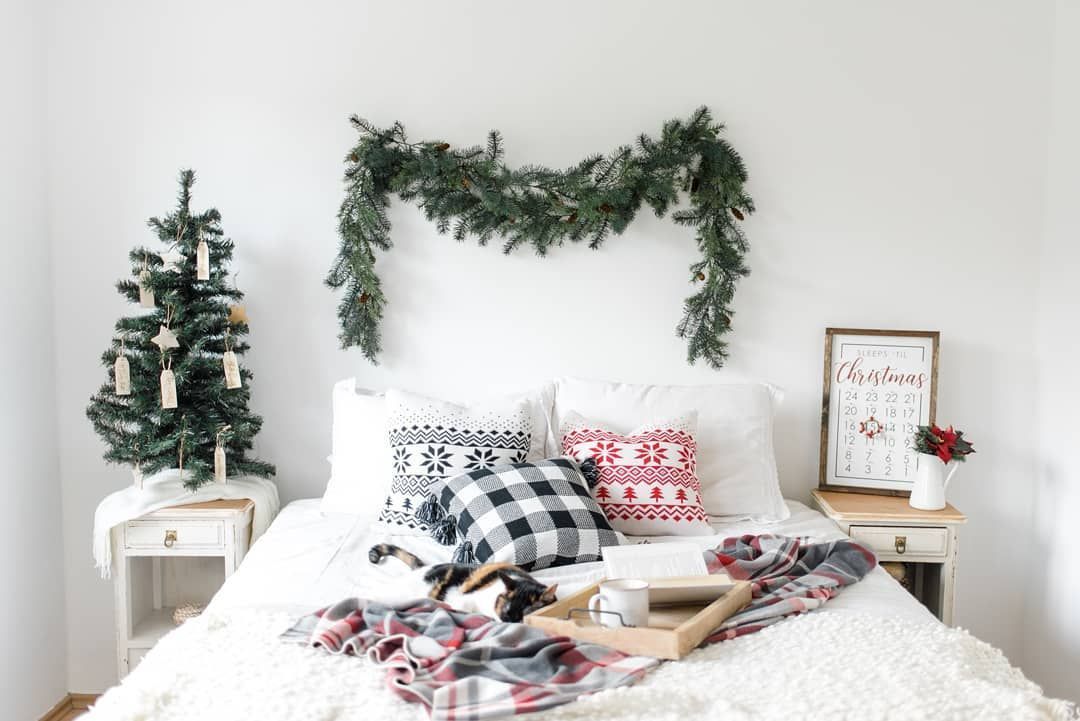 8. Countryside Scandinavian Bedroom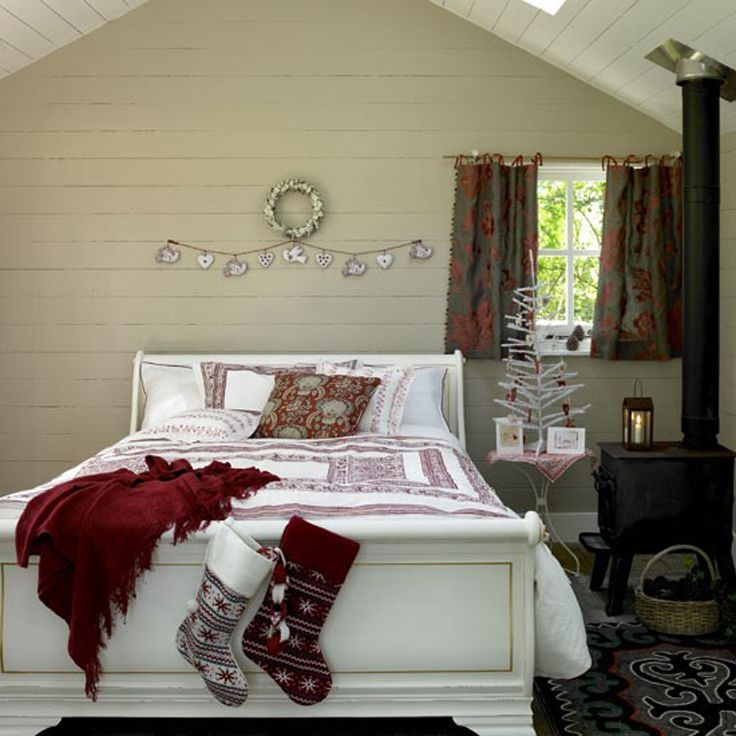 9. Scandi Christmas Bedroom with Two Beds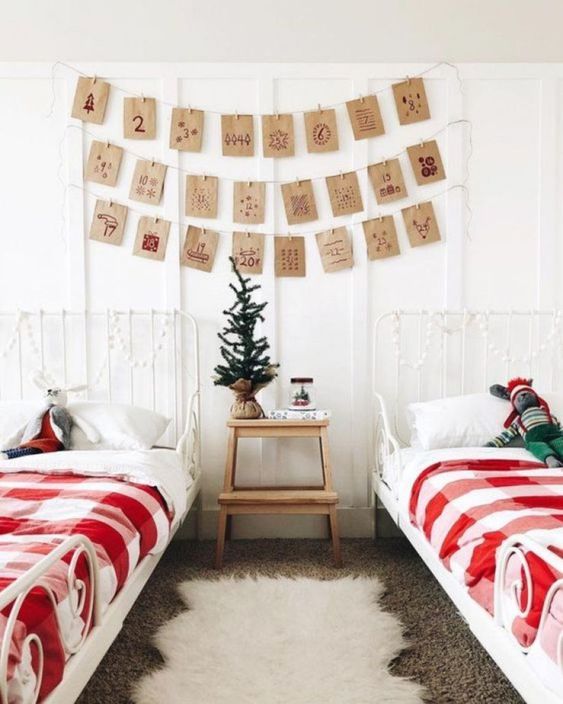 10. Scandi Christmas Bedroom with Minimalist wall wreath
Don't miss our Scandinavian Christmas living room decor ideas, and our guide to Christmas Scandinavian Decor! Be sure to follow our Christmas Decor Board on Pinterest for more Christmas decorating tips and ideas. Merry Christmas!