There's something nostalgic about lake houses that make summer vacation more personal. Who doesn't like a house that draws people in and invites them to stay for a while? A lake house design should be stunning and functional. Lakehouse decor should reflect the personalities of the owners who like to spend their time by the water – beach, waterfront, and lake. For your lake house to look stylish, cozy, and welcoming, you should organize your space with lake house design elements.
Lake house decor is influenced by coastal decor and sometimes even nautical decor. It's about celebrating life by the water and appreciating the beauty of nature.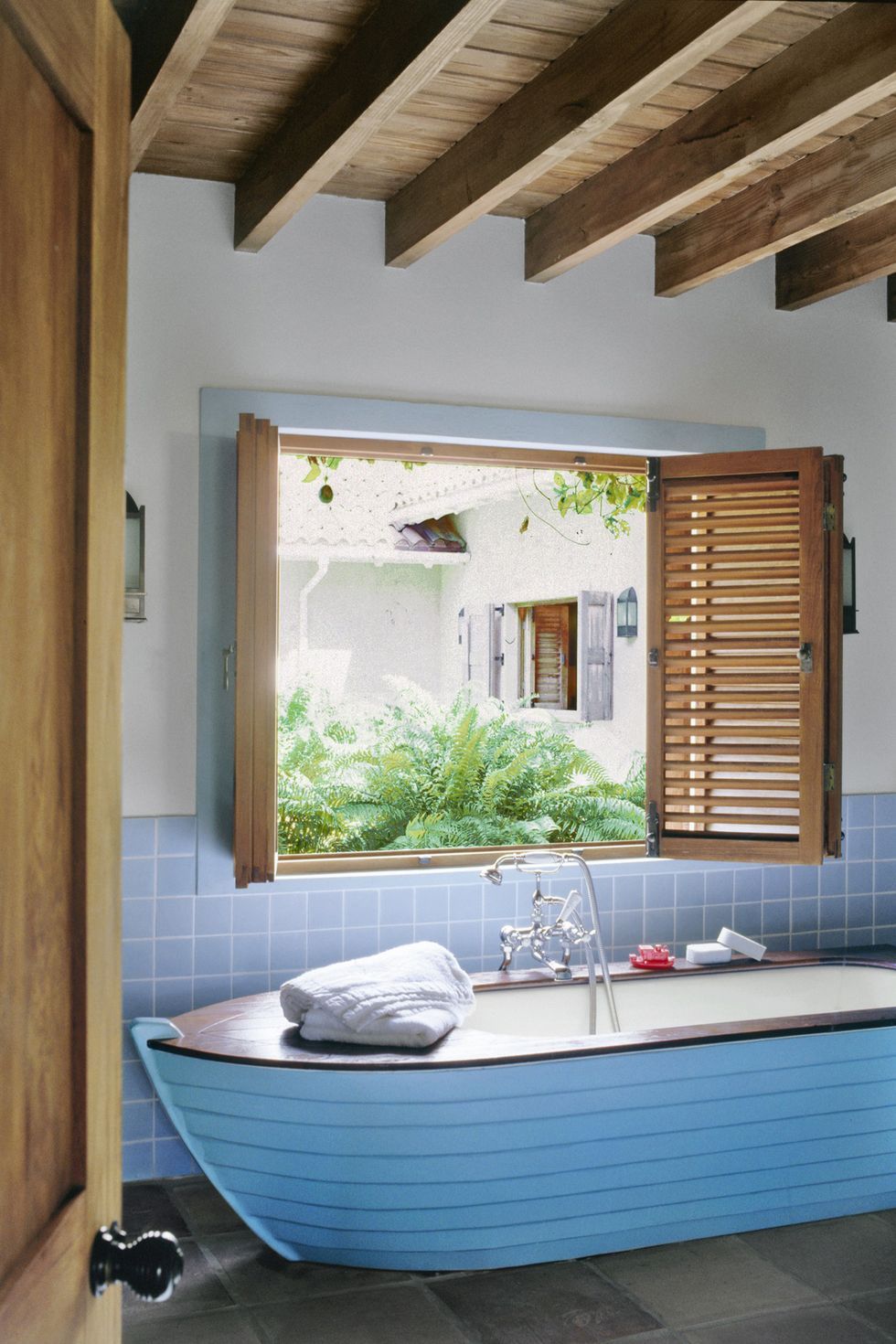 Here are some lake house decor ideas to incorporate the beauty of nature around you!
Beige and Blue Color Palette
Gone are the days when lake houses used to look woodsy and dark – sometimes a little kitschy. Some folks like to give their homes a rustic charm, but you can still go for a modern look. Why not give your lake house a sophisticated look with a beige and blue color palette? Both are complementary colors, so your palettes will have a beach vibe all year. Beige is a cool undertone – you can pair it with blue for a calming effect.
Blue and White Striped Rugs
The blue and white color rags are perfect for your lake house. Who doesn't love these colors on a beach? If you want to add the luxury of touch, you should combine it with blue and white stripes. Choose rugs that are easy to clean and those that will leave you feeling at ease. In addition, you should select a fabric that blends with your furniture. This is a great foundation for any beach house furniture – your lake home will feel like a cozy coastal getaway!

Kayak Paddles & Oars on the Wall
You can channel those relaxing and chilled-out days by hanging kayak paddles and oars on the wall. It's the perfect way to add some accents to your lake house decor. First, you need to find an appropriate space to add a design element. With a little bit of planning, you can place the oars diagonally, horizontally, or vertically. But again, you must get the lengths right to fit the wall.

You can begin playing with the angles to ensure the paddles look their best. One trick is to form the letter `X'. Alternatively, you can put oars parallel to each other such that the handle is next to the head. Still, you can purchase an oar rack to suit your design.
Rustic Wood Everywhere
You can give your lake house view a rustic woodsy feel. For instance, the natural beauty of oak is a classy way to keep everything organized. Mixing the natural textures of wood with deep brown colors creates a fuzzy glow. What better way to enjoy an incredible lakeside view than with rustic wood furniture? A mix of rustic elements creates an inviting and comfortable space.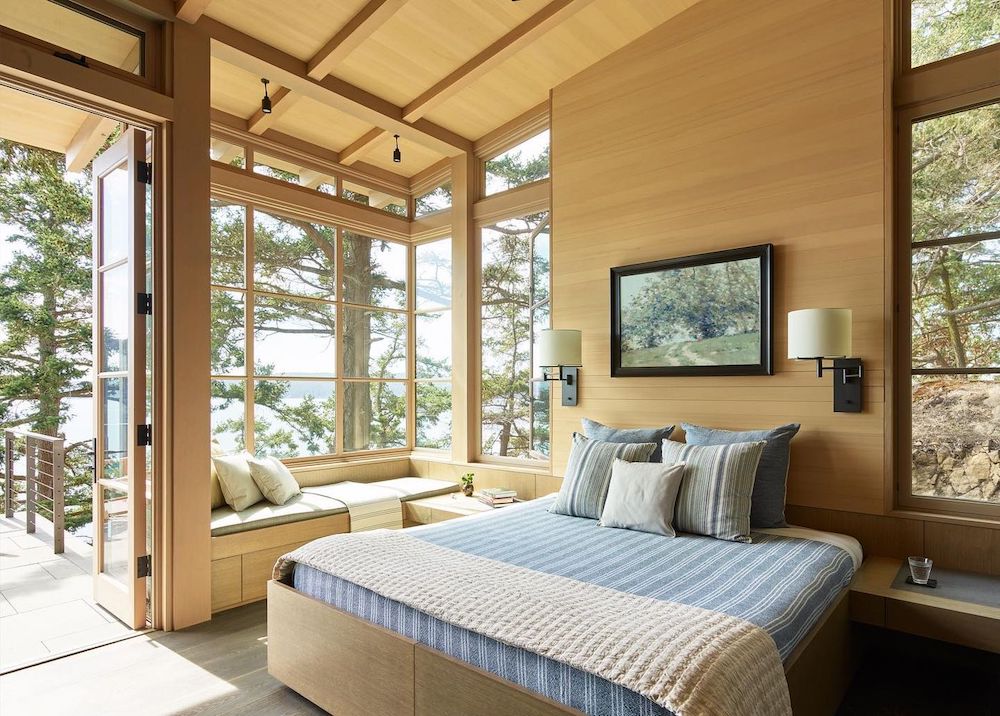 Cabin Home on the Lake
A cabin home allows you to spend your summer, and watch the sun glowing with friends. It's easier to maintain and costs less to build. With no traffic or noisy neighbors to contend with, you'll enjoy a relaxing and serene setting.
Bunk Bed Room
A bunk bedroom brings some laid-back style and fun to your lake house. Both kids and adults can enjoy a neutral style bunk bed room that is stylistically pleasing. You can also have a bunk bed that doubles as an enclosed place for kids to play. The idea is to strike a balance between fun and playfulness. Consider installing built-in bunk beds with storage.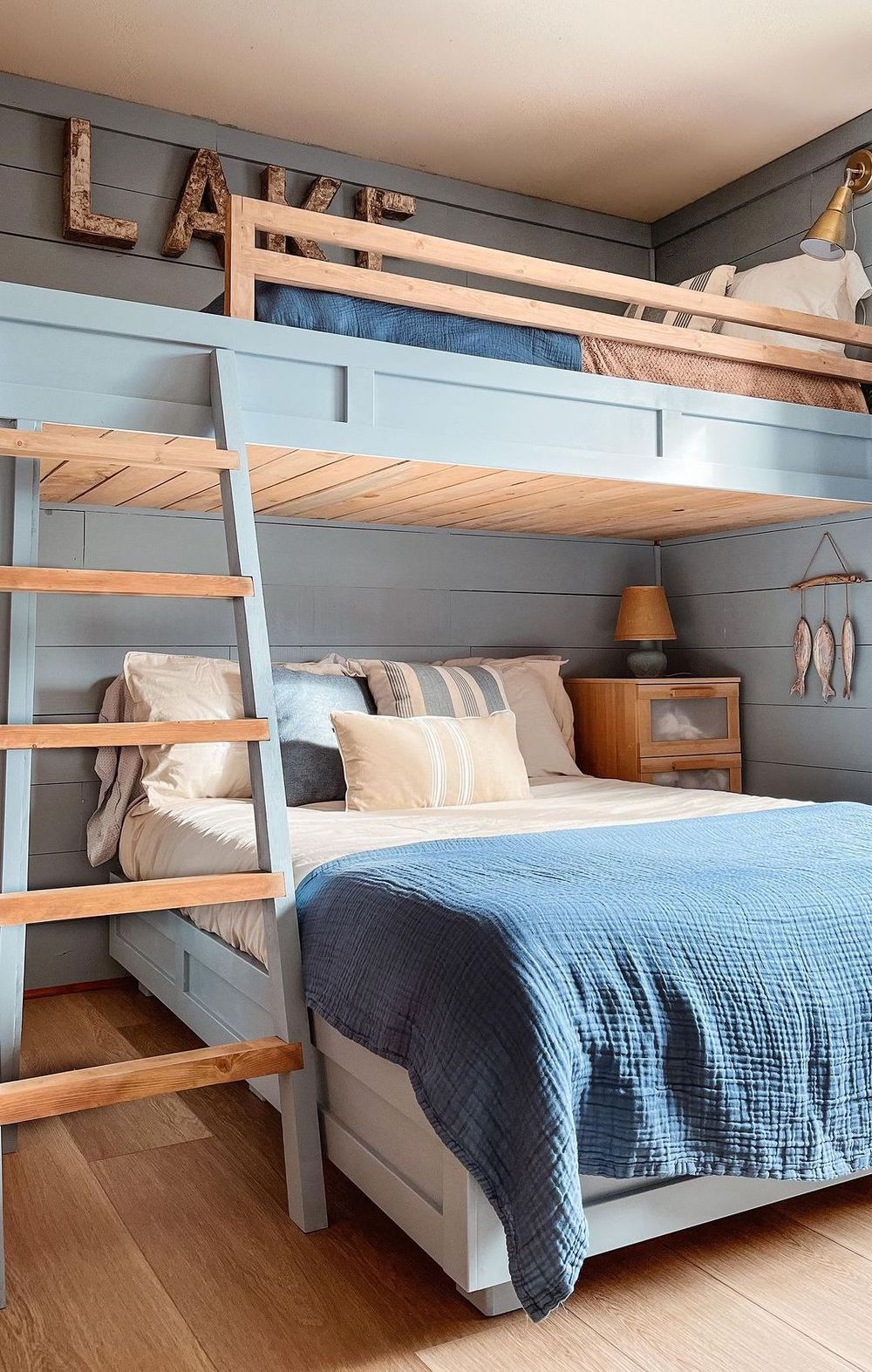 You can also go for a custom-made solution to make the sleeping layout better. The idea is to capitalize on every inch of footage. Always remember your design when adding a bunk bed to your space.
Rope Stair Rail
A rope stair rail is not just a safety feature – it's a design element of your space. You can string the rope is strung from one post to the next. The sleek design adds a swank to modern homes. Don't be afraid to think outside the box.
Reclaimed Wood Lake House Wall Signs
You can celebrate your ideal vacation spot with handcrafted reclaimed wood house wall signs. To make your home unique, you can choose signs that give a vintage and classic look. Focus on signs designed to last when exposed to different weather. You can hang them in a place where they won't rust.

Owning a lake house allows you to have fun and cool down during those sweltering summer days. We recommend that you use the above ideas as an inspiration for your lake house decor. Of course, the finished design should reflect the elements of your lakeside environment.