Decorating your home to make it your own can be an exciting but daunting experience. Before you start, draw inspiration from magazines, websites, social media, and other resources to get an idea of what your dream home might look like.
Next, create a budget and plan out how much you are willing to spend on each room. After that, think about how you want to use each room and the type of furniture, artwork, and accessories that will help you achieve the desired look.
When you're ready, begin shopping around for the items that fit within your budget and bring your vision to life.
With a little creativity, patience, and hard work, you'll be able to create a space that is truly unique and reflective of your personality and taste.
There are many ways to restore your space and give it a new look. Here are some home decor ideas that you can try:
Rearrange Your Furniture
One of the easiest ways to give your space a new look is to switch up your furniture arrangement. Simply changing the layout of your furniture can give your space a whole new look and feel. Experiment with different arrangements to find the one that works best for your space. Try different layouts to create a fresh, new vibe.
Create a Themed Room
Create a room with a specific theme that reflects your interests or passions. It could be a tropical paradise, a rustic cabin, a Moroccan-inspired oasis, or anything else that inspires you. Use colors, patterns, and decor items that evoke the theme you desire. Here are some popular interior design styles to consider.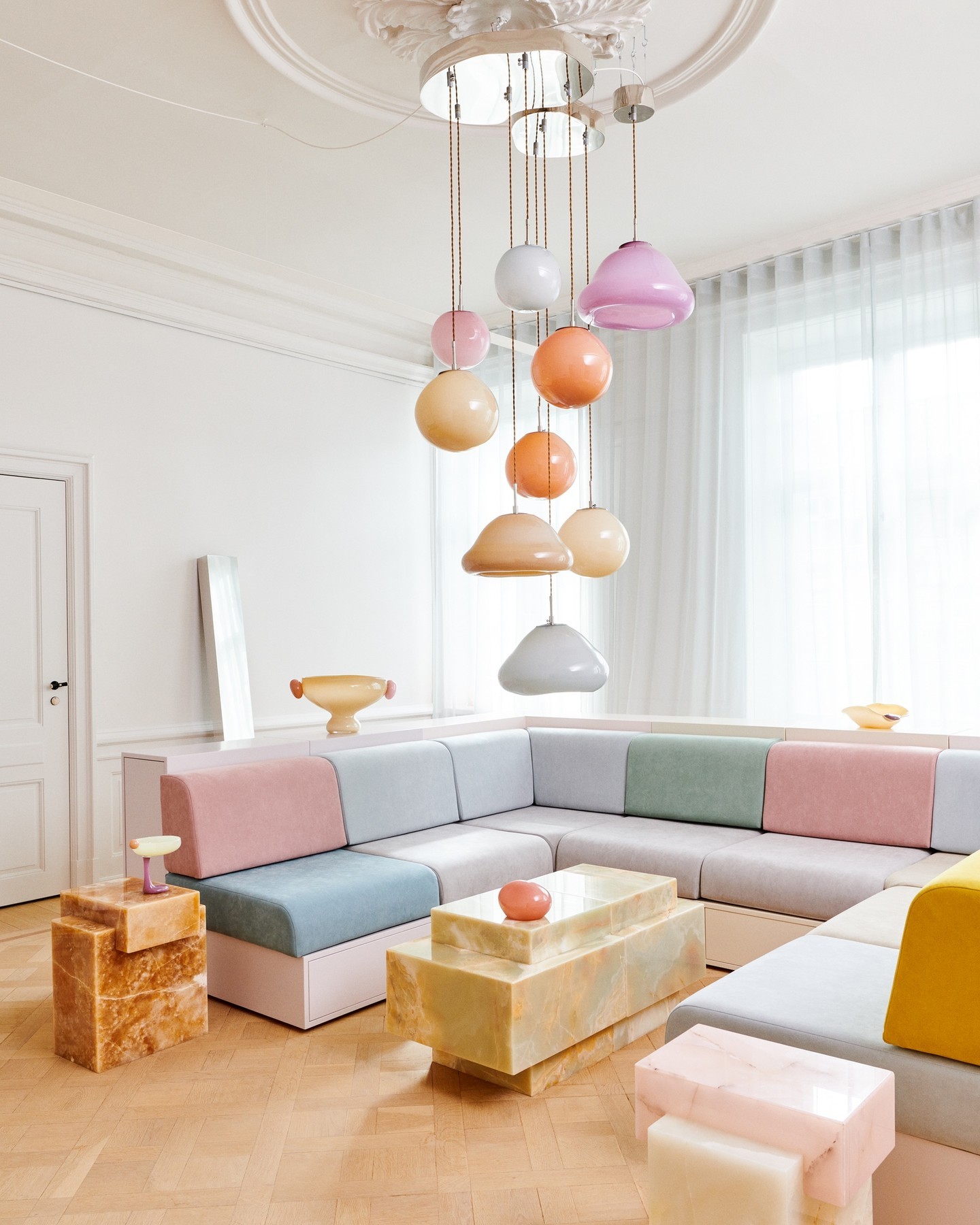 Gallery Wall
Consider adding a gallery wall with a mix of framed prints, photographs, and other wall decor pieces. Transform your plain walls into a captivating visual feast by creating a gallery wall. Showcasing your favorite photographs, postcards, and art prints in an artistic arrangement will infuse your space with personality and charm. Mix and match frames of various sizes, shapes, and finishes to add depth and visual interest. This creative display will surely become a focal point and ignite conversations among your guests.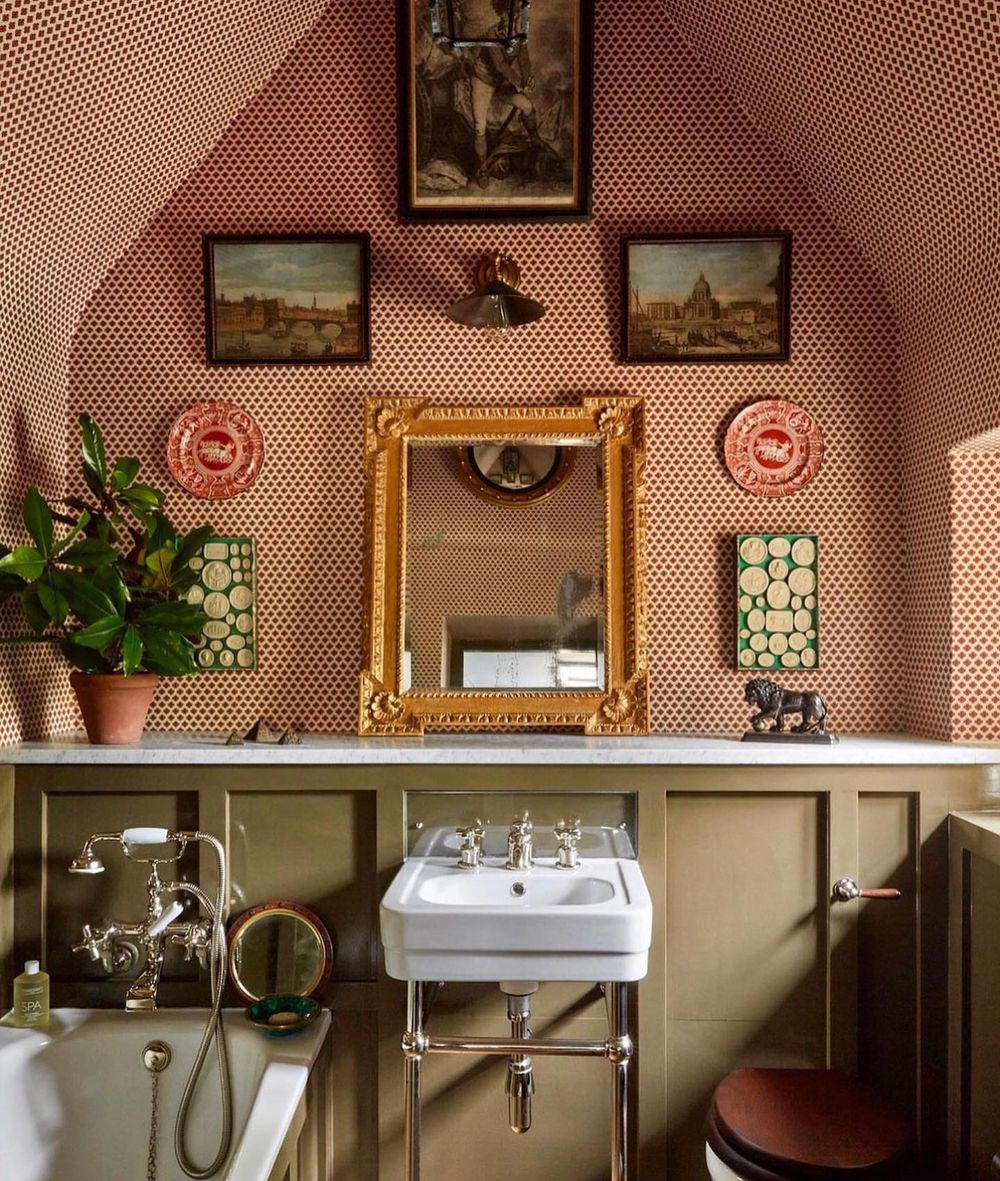 Open the Space with Mirrors
Mirrors can make a small space appear larger and reflect light. Amplify the beauty of your space while creating an illusion of openness by strategically placing mirrors throughout your home. Mirrors reflect light, making rooms appear larger and brighter. Install a statement mirror on a prominent wall to serve as a captivating centerpiece or hang a collection of mirrors in different shapes and sizes to add depth and intrigue. The elegant touch of mirrors will enhance the overall ambiance and leave your space feeling spacious and welcoming.
Hang New Artwork
Hanging artwork on your walls is a great way to add some personality and color to your space. Choose pieces that complement your existing decor and that you love. Artwork and mirrors can enhance the aesthetic appeal of your walls.
Hang a Chalkboard or Magnetic Wall
Transform a wall into a functional and interactive space by painting it with chalkboard or magnetic paint. You can use it to write messages, draw artwork, or display photos and notes with magnets.
Change up your textiles
Switching out your pillows, throws, and curtains is an easy way to revitalize your space. Choose new colors or patterns that match your style. Add texture and warmth to your space by introducing new textiles. Consider using area rugs, cozy throws, or decorative pillows to create a comfortable and inviting atmosphere.
Better Lighting
Good lighting can make all the difference in a room. Consider adding some table lamps or floor lamps to brighten up your space. Replace old lighting fixtures with new ones to change the ambiance of a room. Consider installing statement pendants, stylish floor or table lamps, or even energy-efficient LED bulbs to brighten up your space.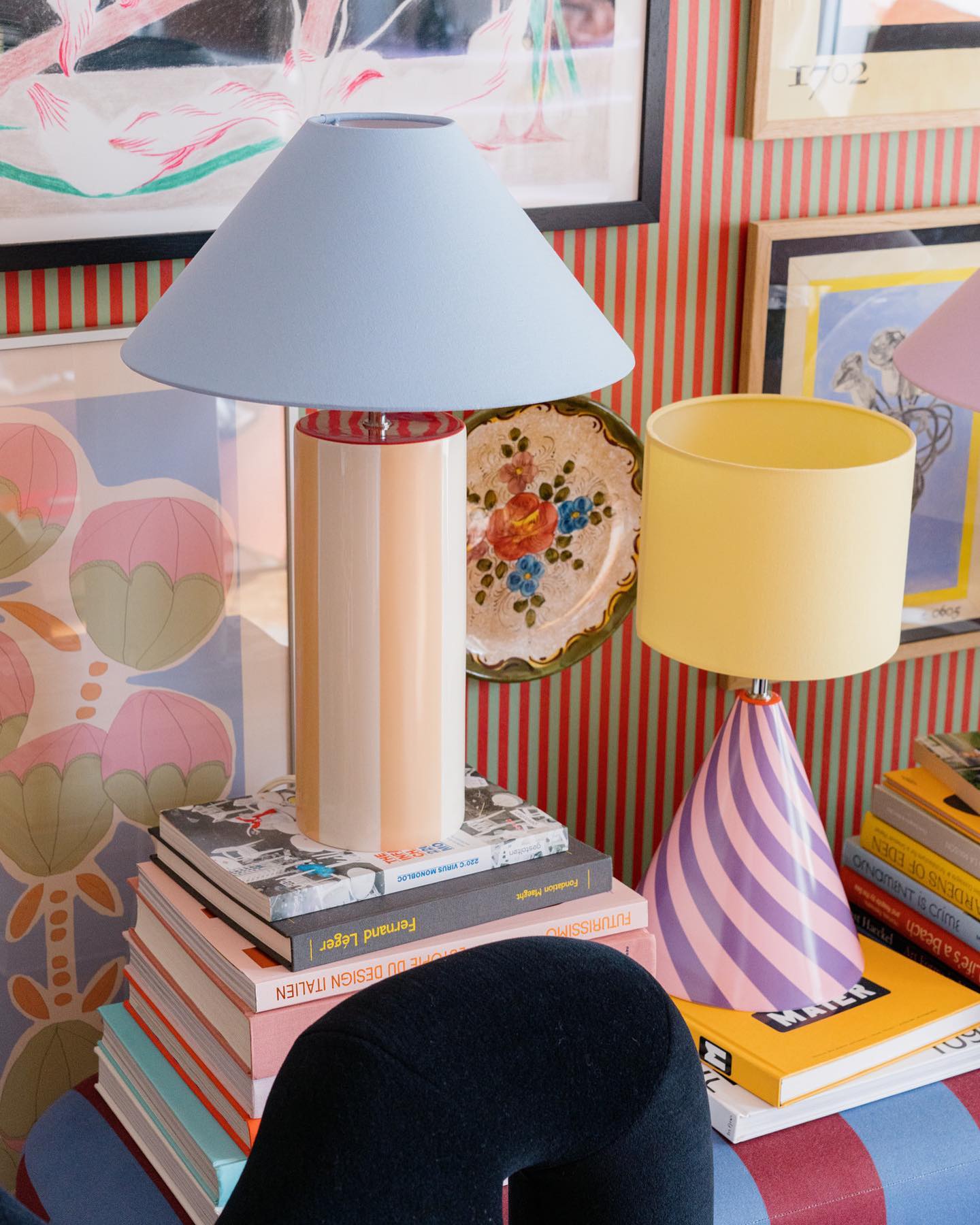 Add a fresh coat of Paint
Painting a room or even just an accent wall can instantly revitalize your space. Choose a color that complements your existing decor or go for a bold statement with a contrasting shade.
Paint an Accent Wall
Introduce a burst of color, pattern, or texture to your space by painting an accent wall. Choose a hue that complements your existing decor or opt for a bold and contrasting shade to make a dramatic statement. An accent wall serves as a focal point, instantly revitalizing the room and adding a vibrant touch. Whether you prefer a subtle pop or a daring splash of color, a painted accent wall will breathe new life into your space. Painting a single wall can add a pop of color and interest to your space. Choose a color that complements your existing decor.
Display Unique Vases
Elevate your decor game by showcasing a collection of unique vases that serve as stunning art pieces in their own right. Explore various shapes, sizes, and materials to curate an enchanting display. Ceramic vases with intricate patterns, sleek glass vases with vibrant blooms, or rustic metal vases with dried flowers will infuse your space with elegance and natural beauty. Embrace the versatility of vases and let your creativity flourish as you arrange them in captivating compositions.
Create a Vignette
Showcase decorative items such as vases, candles, sculptures, or unique collectibles to add personality to your space. Arrange them by creating a vignette on shelves, coffee tables, or mantels for a personalized touch.
Bring In House Plants
Plants not only add some greenery to your space, but they also purify the air and have a calming effect. There are lots of beginner plants that are easy to care for and suit your space. Choose low-maintenance plants that suit your space and bring life to dull corners or tabletops.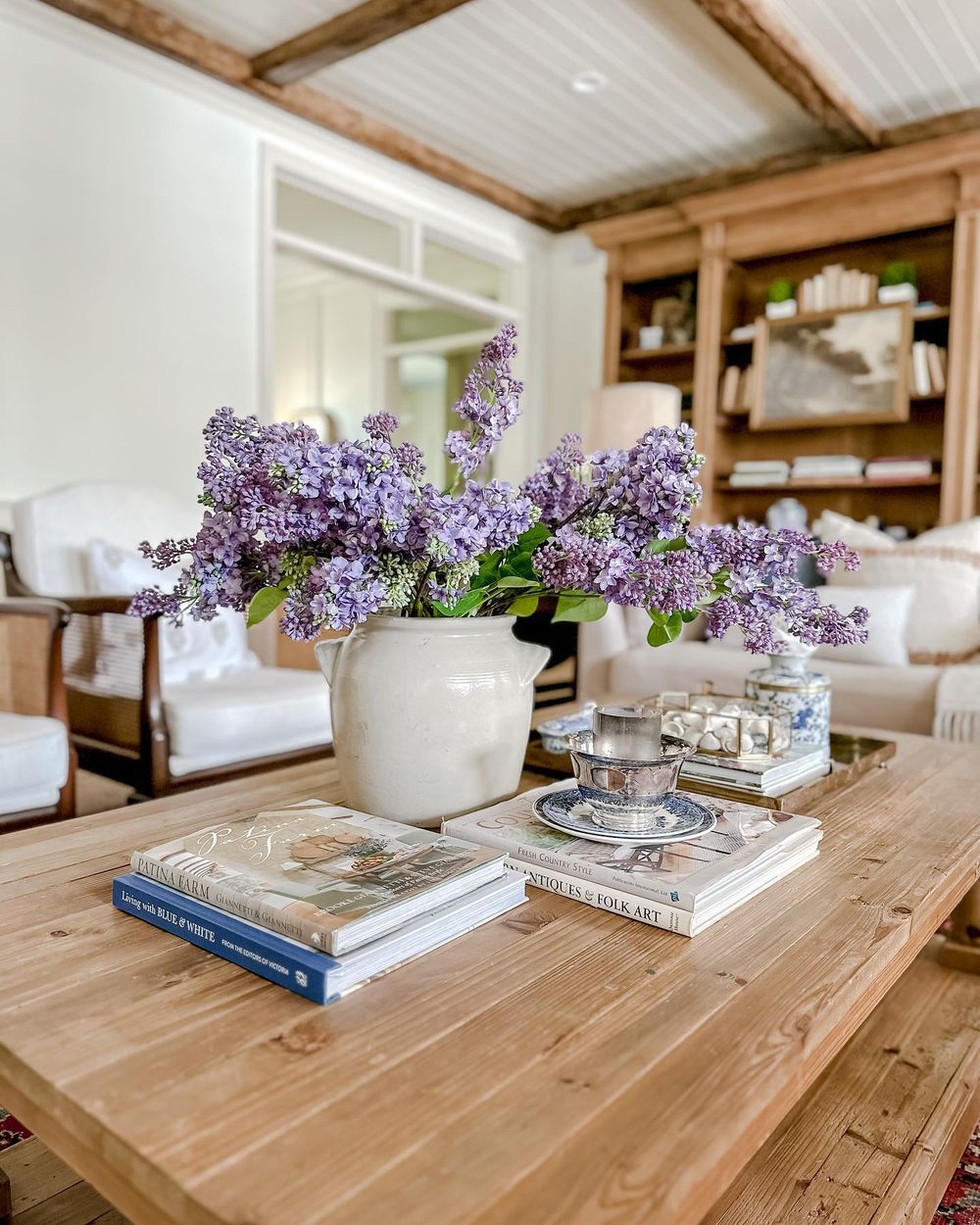 Change window treatments
Window treatments refer to the coverings or adornments used to enhance the appearance and functionality of windows in a home. They serve multiple purposes, including controlling natural light, providing privacy, insulating against heat or cold, and adding aesthetic appeal to a room. Update your curtains, blinds, or shades to give your windows a fresh look. Choose materials and colors that match your style and allow the right amount of light into your space.
Change Your Throw Pillows
Switching up your throw pillows and blankets can transform the look of your sofa or bed. Opt for different colors, patterns, and textures.
Add the Aroma of Candles
Indulge your senses and create a cozy atmosphere by incorporating the delightful aroma of scented candles. Choose fragrances that evoke your desired ambiance, such as calming lavender, invigorating citrus, or warm vanilla. Place them strategically throughout your home, on coffee tables, shelves, or bathroom countertops. The soft flickering light and enchanting scents of candles will create a serene and inviting atmosphere, transforming your space into a haven of relaxation and comfort.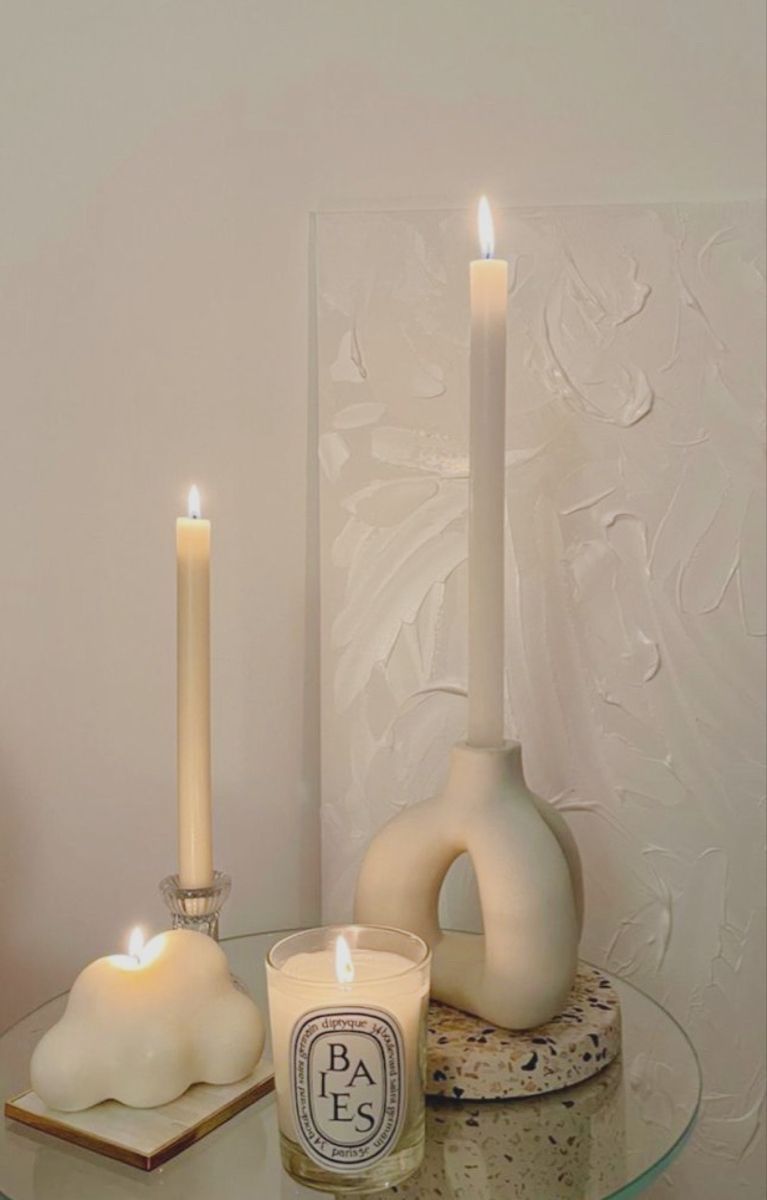 Declutter and Organize
Sometimes the best way to update your space is to get rid of things you no longer need. Go through your belongings and donate or sell items that you no longer use. Then, organize what's left to create a cleaner and more streamlined space. A clutter-free space can instantly make a room feel refreshed and more inviting. Take the time to organize and declutter your belongings, creating a sense of calm and order.
Bold Rugs
A bold or patterned rug can act as a focal point in a room. Choose a rug that complements your decor and adds a pop of color or visual interest to the floor.
Install a Window Seat
If you have a window with a nice view, consider adding a window seat beneath it. This cozy nook can be a perfect spot for relaxation and reading. Customize it with cushions, pillows, and storage baskets underneath.
Floating Shelves
Floating shelves are a versatile and stylish way to display your favorite books, plants, or decorative items. Arrange them in a unique pattern or asymmetrical layout to add visual interest.
Statement Ceiling
Don't forget about the ceiling! Paint it in a contrasting color, add wallpaper, or install a decorative ceiling medallion or crown molding to bring visual interest to the overhead space.
---
Remember, the key to refreshing your space is to have fun and be creative!