Gray velvet sofas are an awesome choice for any chic living room. They're a safe bet for a purchase that's going to last you a long time, as gray can work with many different decor schemes as your style and taste evolves over time. Velvet is an elegant material to craft a sofa from. It will instantly elevate the room. Gray is often associated with Scandinavian decor, but it is a versatile color that can work with a variety of styles.
Here is a curated selection of fantastic gray velvet sofas for your living room!
Gray Velvet Sofas
These sofas prove that velvet is a lovely material for a couch if you ask me!
Here we have a gray velvet sofa in a modern living room with a white and gold flute chandelier.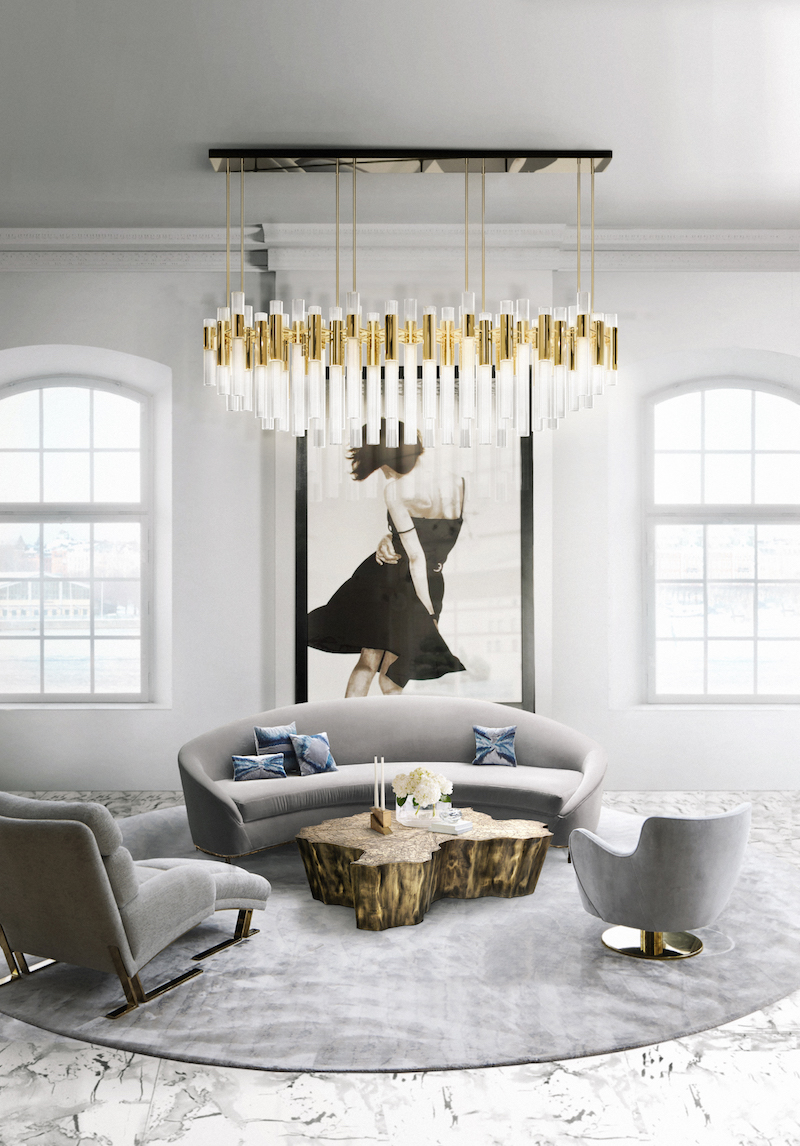 More Sofas
Looking for another type of sofa? Check out these posts: