French country decor is one of my favorite home decor styles. I couldn't wait to check out some of my favorite French country decor bloggers and see what kinds of ideas they came up with for decorating their homes for Christmas so today that's what I'm going to be sharing with you!
While it isn't as popular as Farmhouse decor, French Country decor has a charming appeal to it that many love. It's similar to country decor and farmhouse decor in that you are creating a "country home" atmosphere, but with little touches of French elegance. Try this French Country Buffalo Check pillow for example!
These ideas will give you a great source of inspiration for how to incorporate Christmas decor into a French country home.
French Country Christmas Decor
I hope you enjoy!
1. Christmas Tree with French Mantel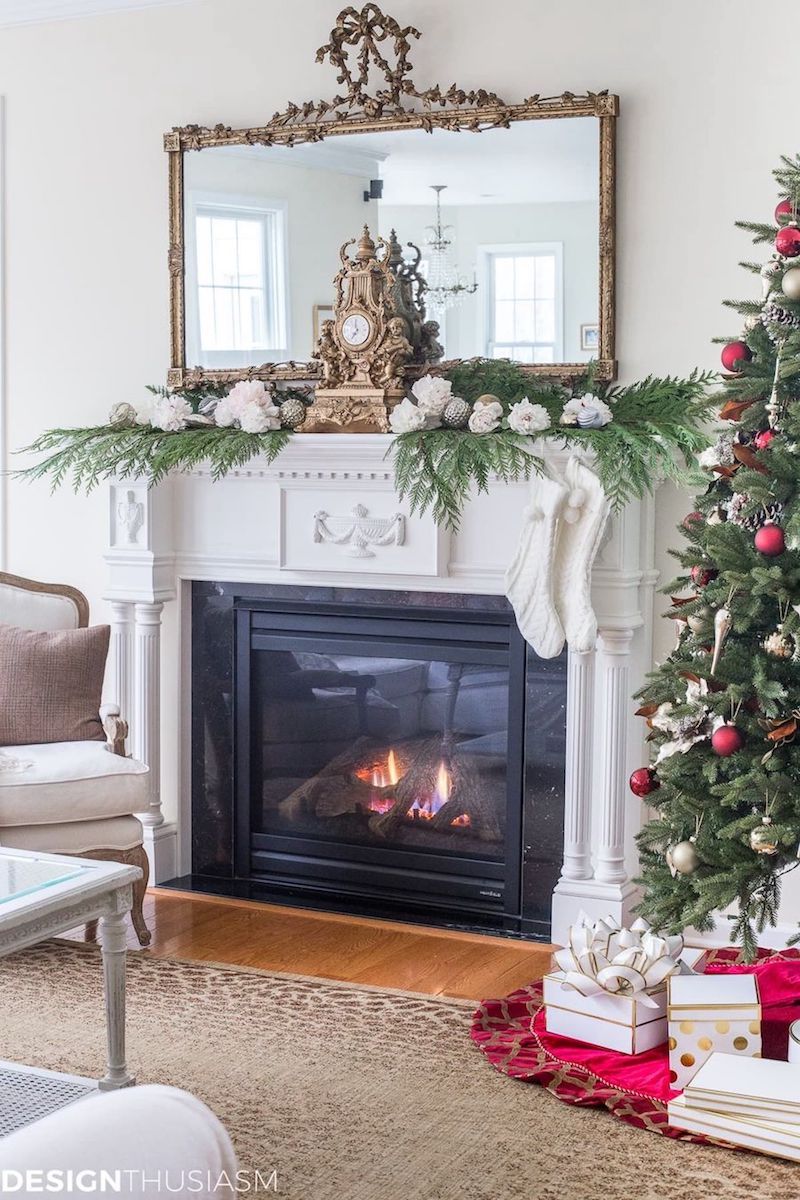 2. French Country Christmas Chandelier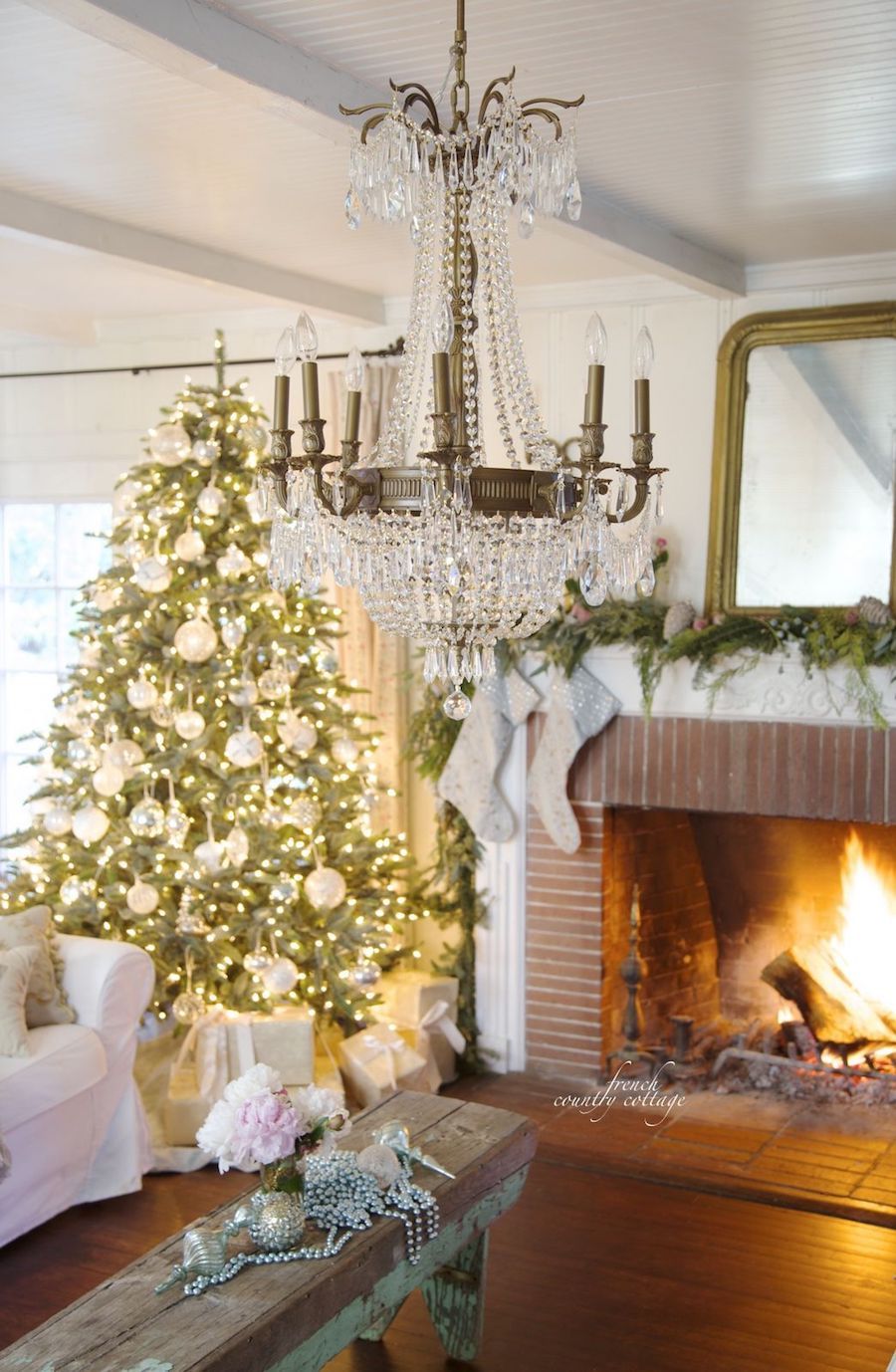 frenchcountrycottage
3. French Country Plates with Evergreen Decor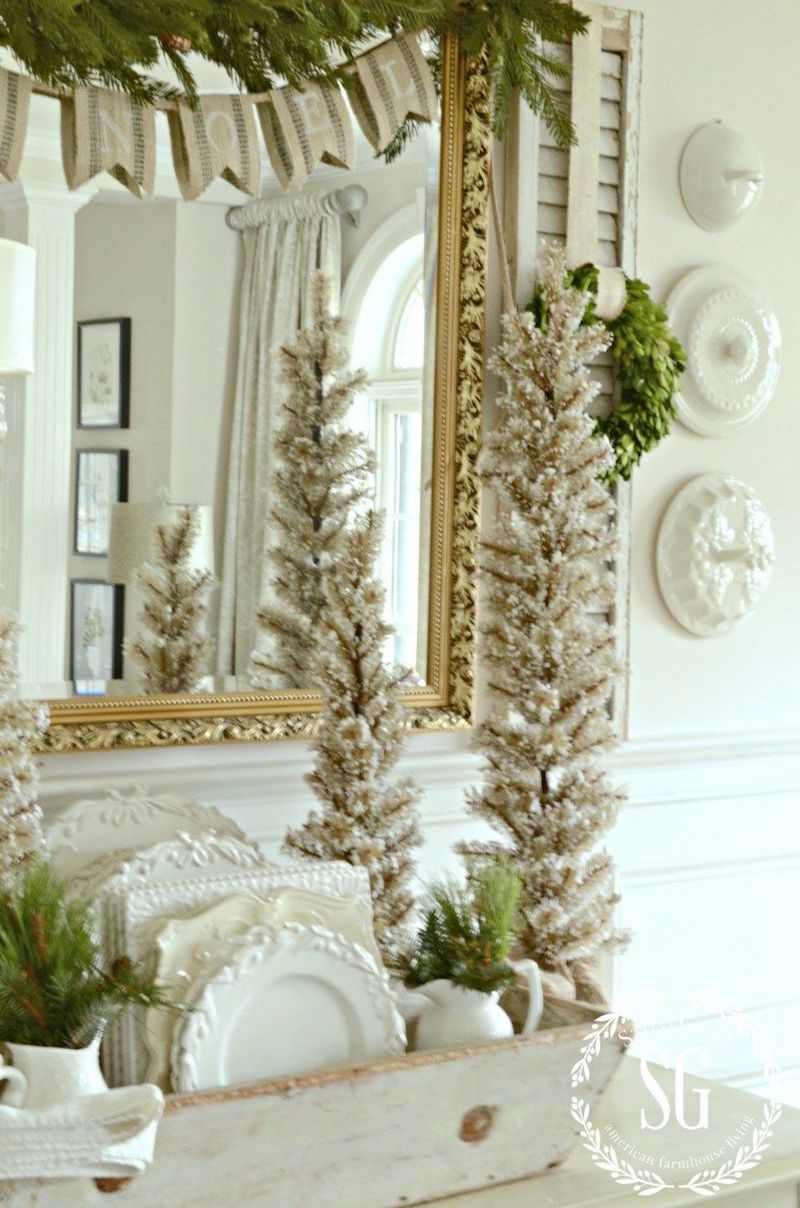 4. White French Country Christmas Tree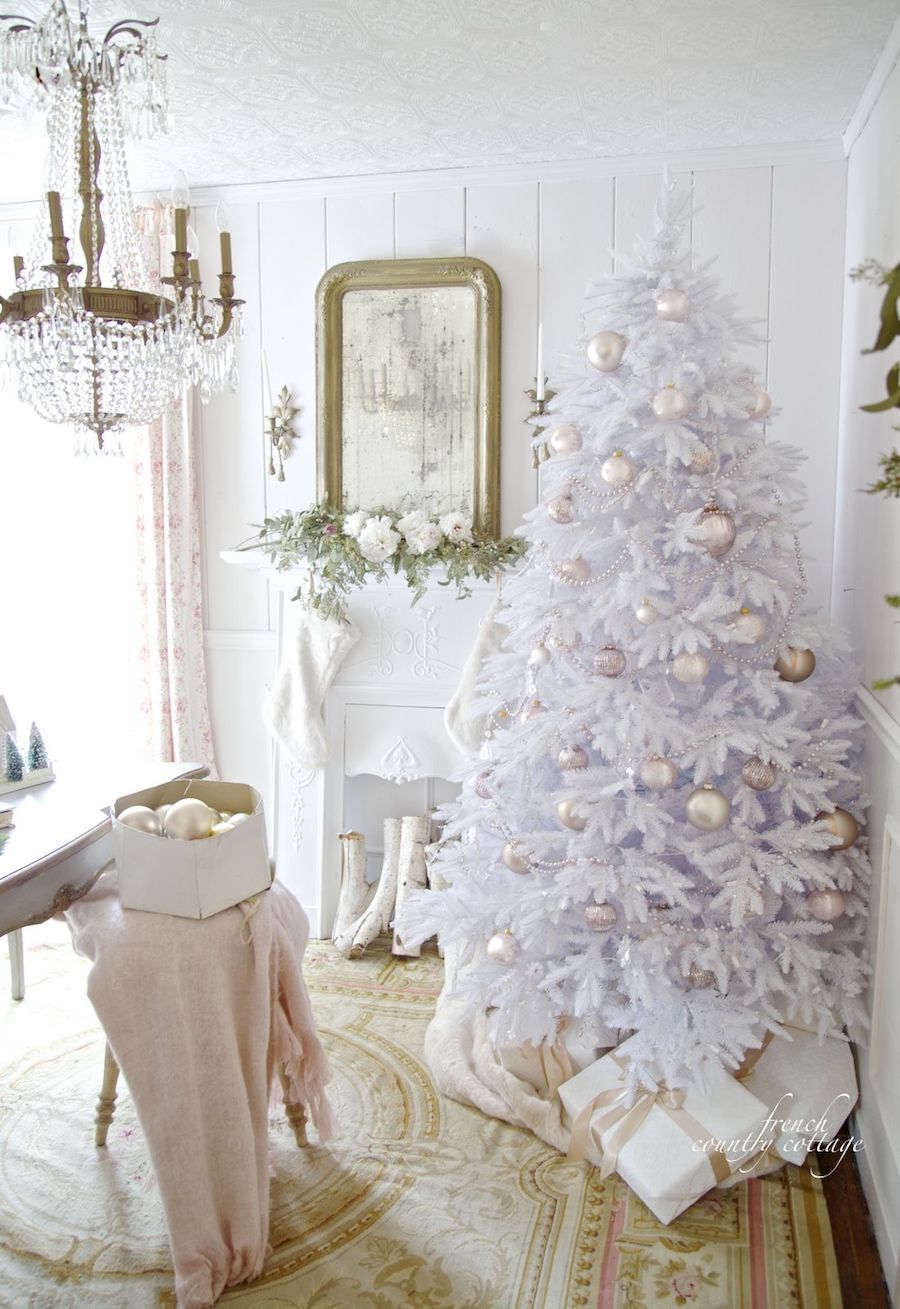 frenchcountrycottage
5. French Urns Christmas Decor
6. French Country Christmas Side Chair and Wreath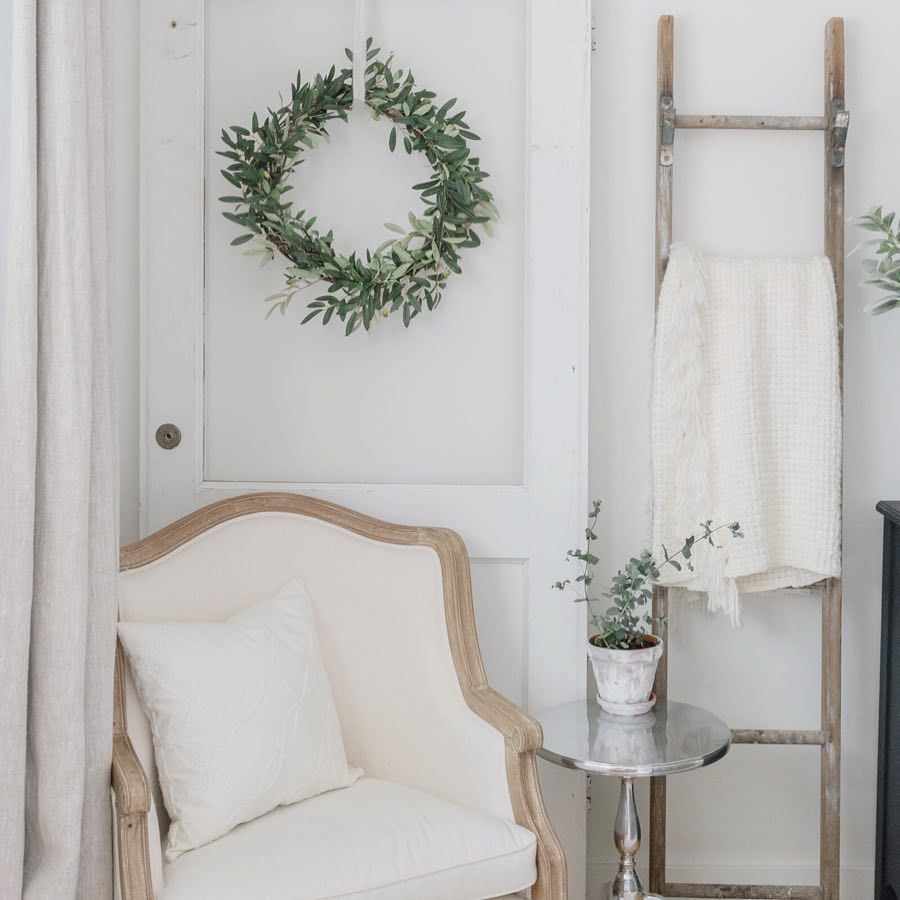 @makingitinthemountains
7. Golden French Full Length Mirror French Country Christmas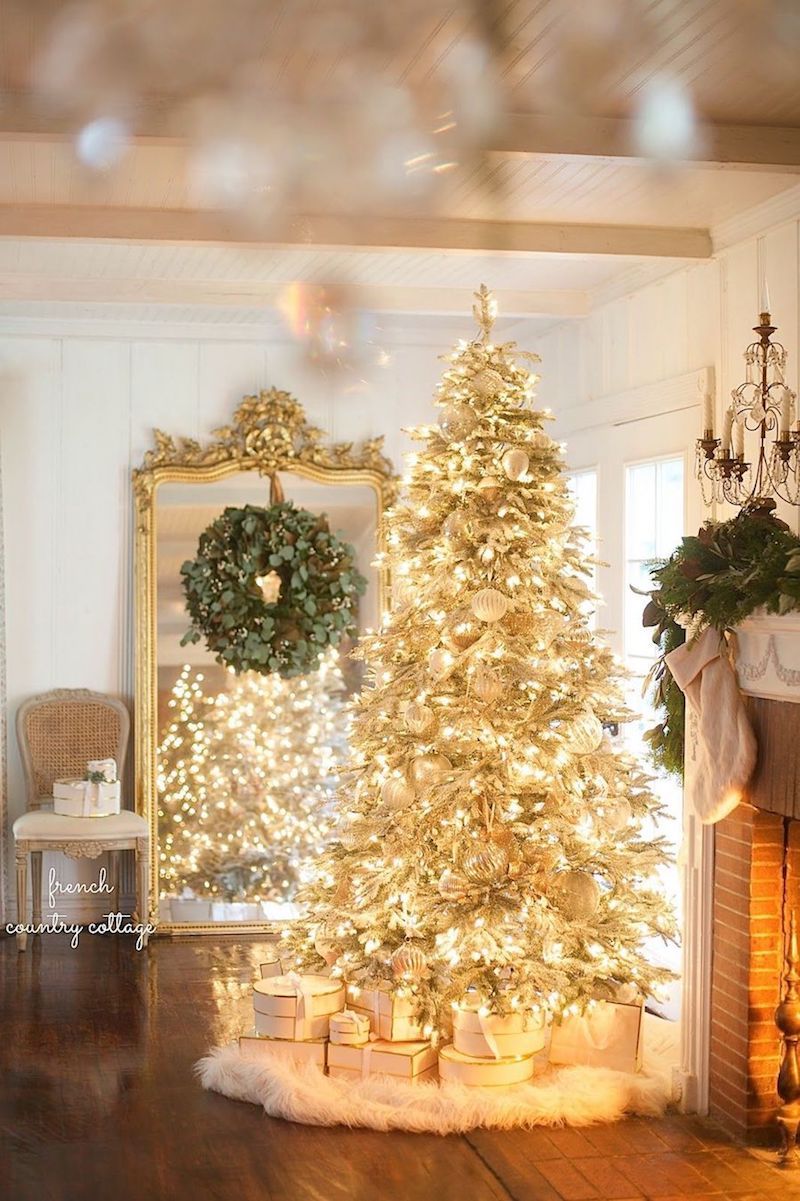 frenchcountrycottage
8. French Country Living Room Christmas Decor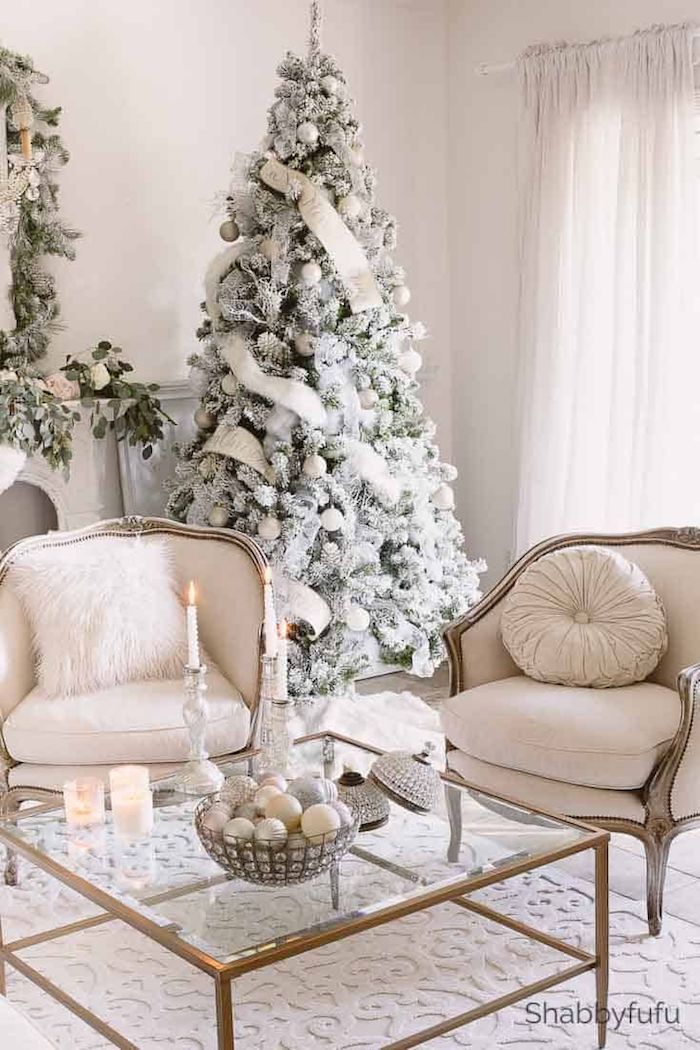 9. French Country Christmas Dining Room Decor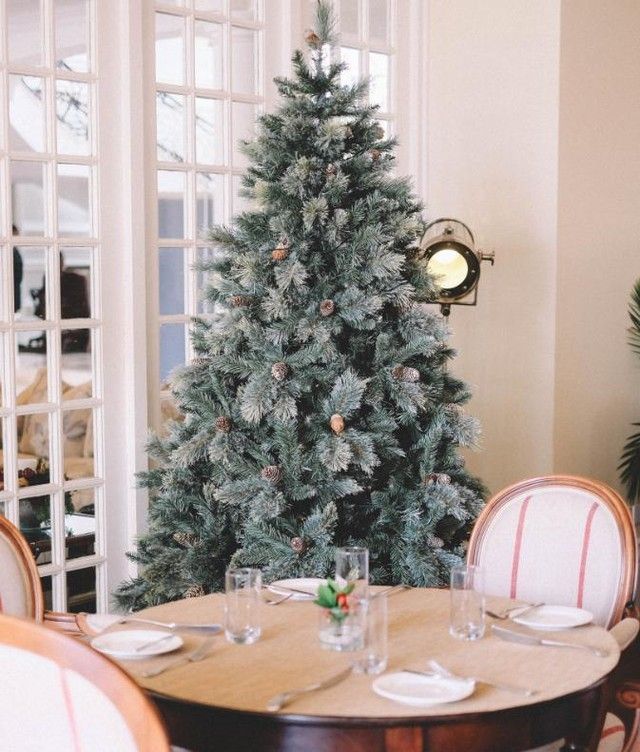 @juteandivy
10. French Country Christmas Mantel Decor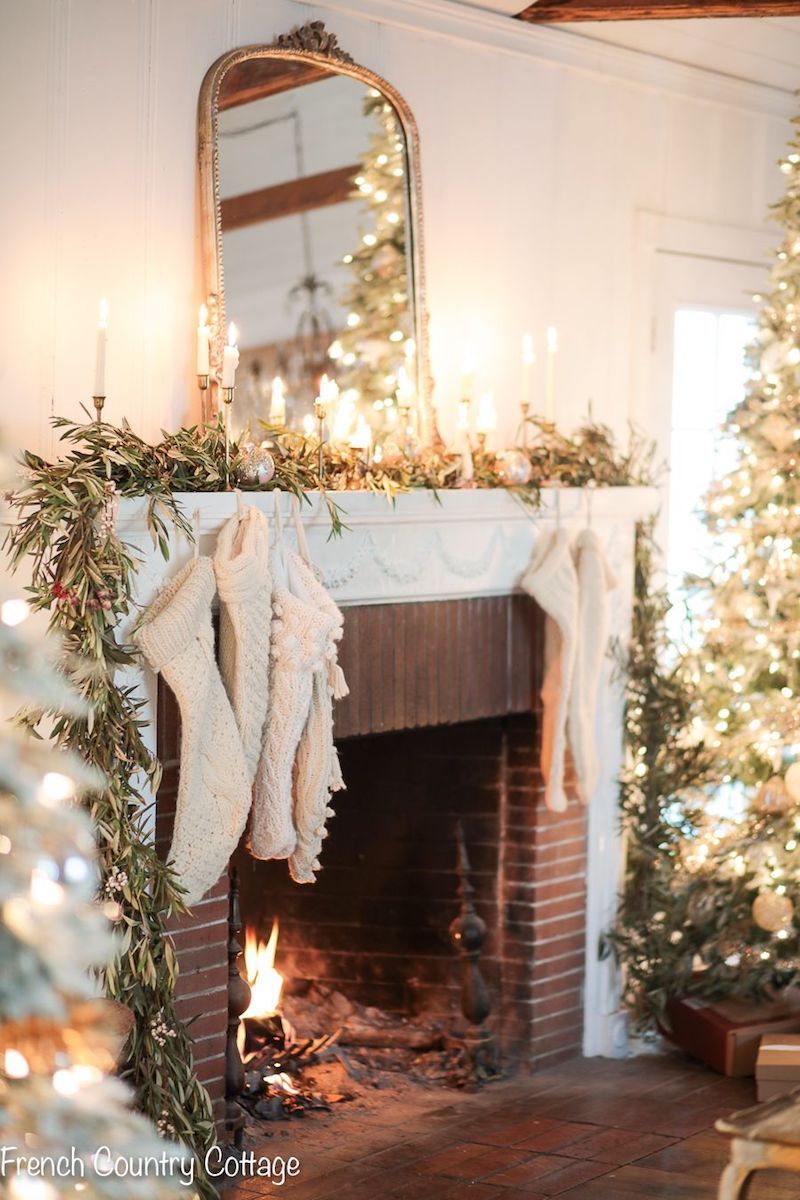 frenchcountrycottage
11. French Country Fireplace Christmas Decor with Antique Horse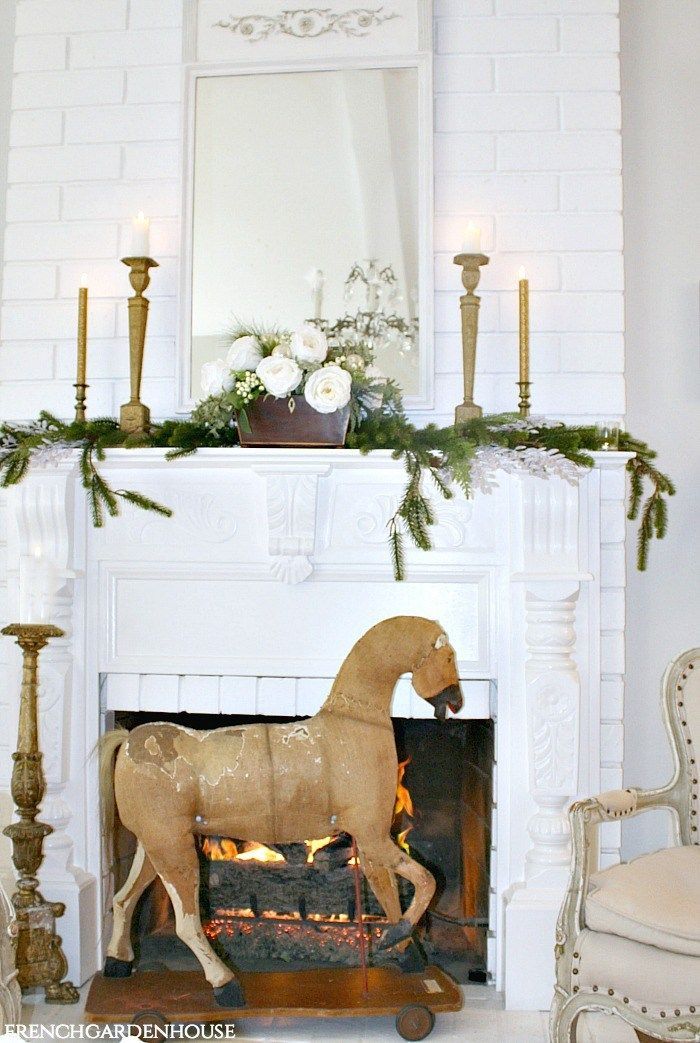 12. French Country Christmas Bedroom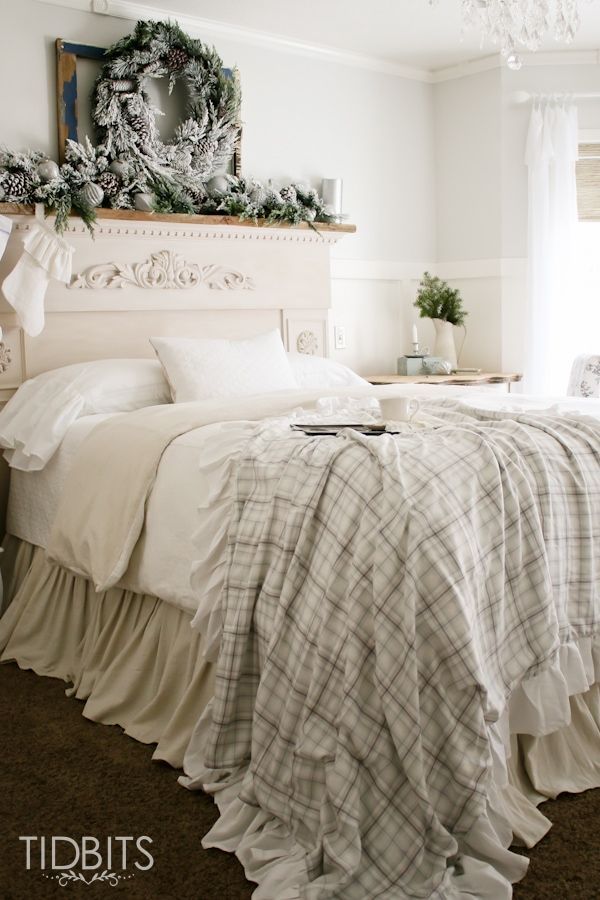 13. French Country Christmas Dining Room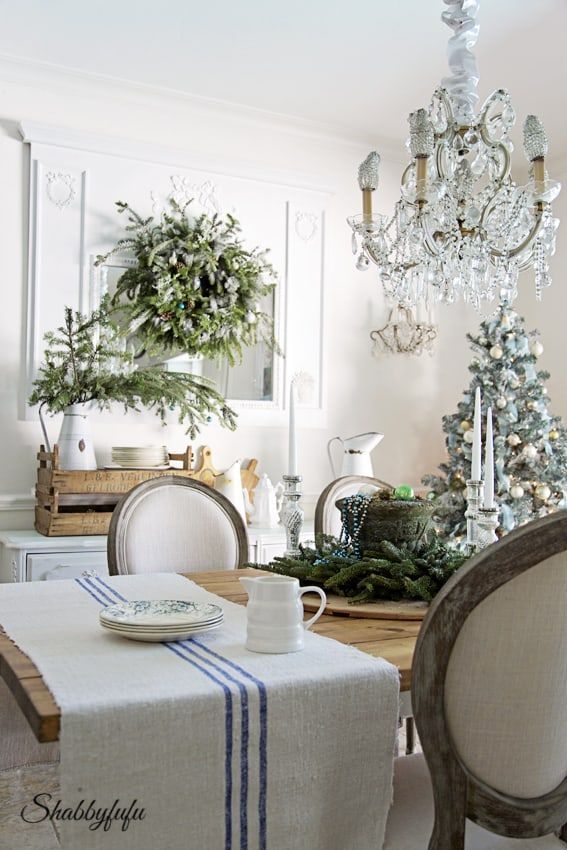 14. French Country Christmas Bedroom Pillow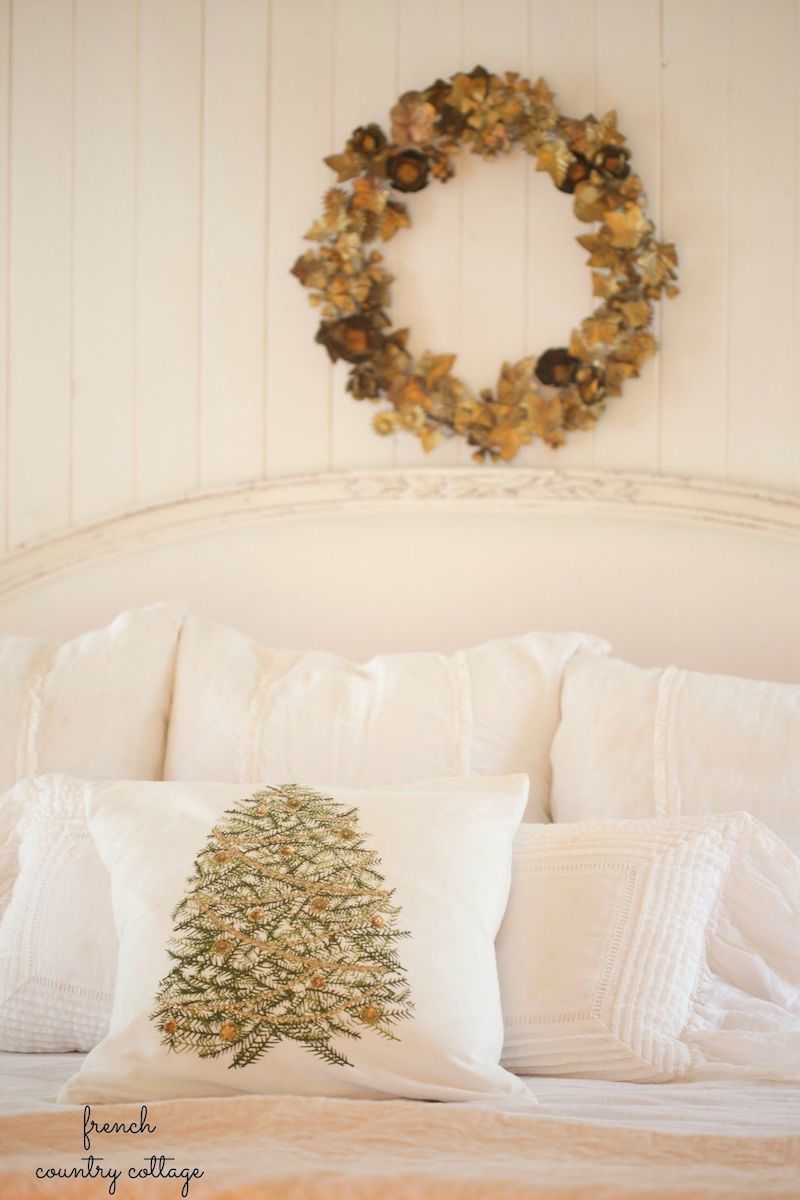 frenchcountrycottage
15. French Country Christmas Dining Room Wreath Decor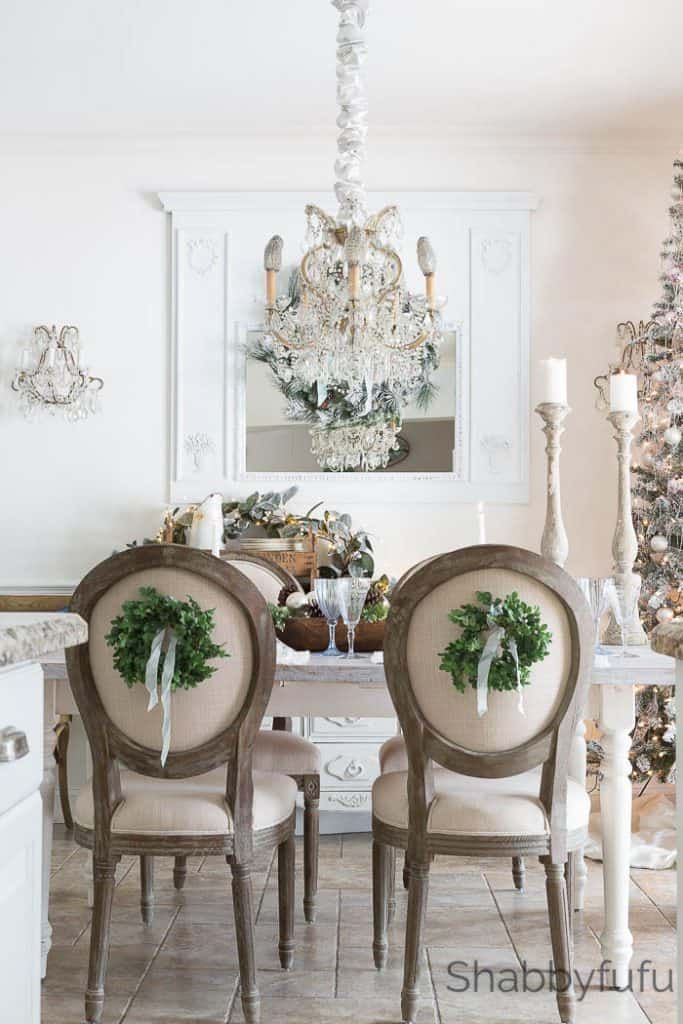 shabbyfufu
16. French Farmhouse Christmas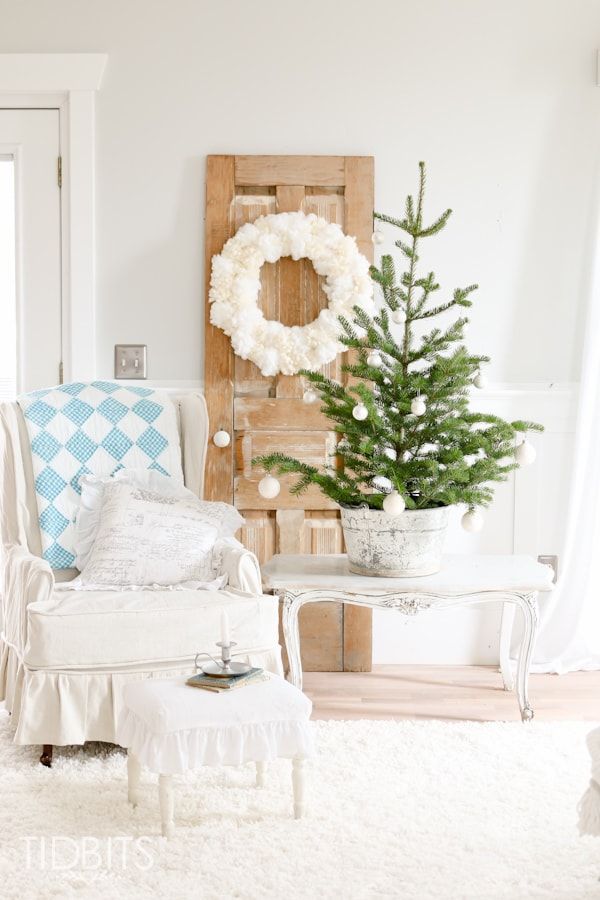 tidbits cami
17. Louis Arm Chair with Christmas tree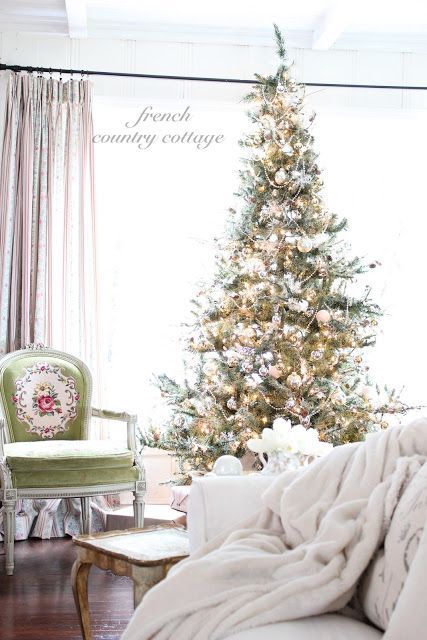 frenchcountrycottage
18. French Country Christmas Living Room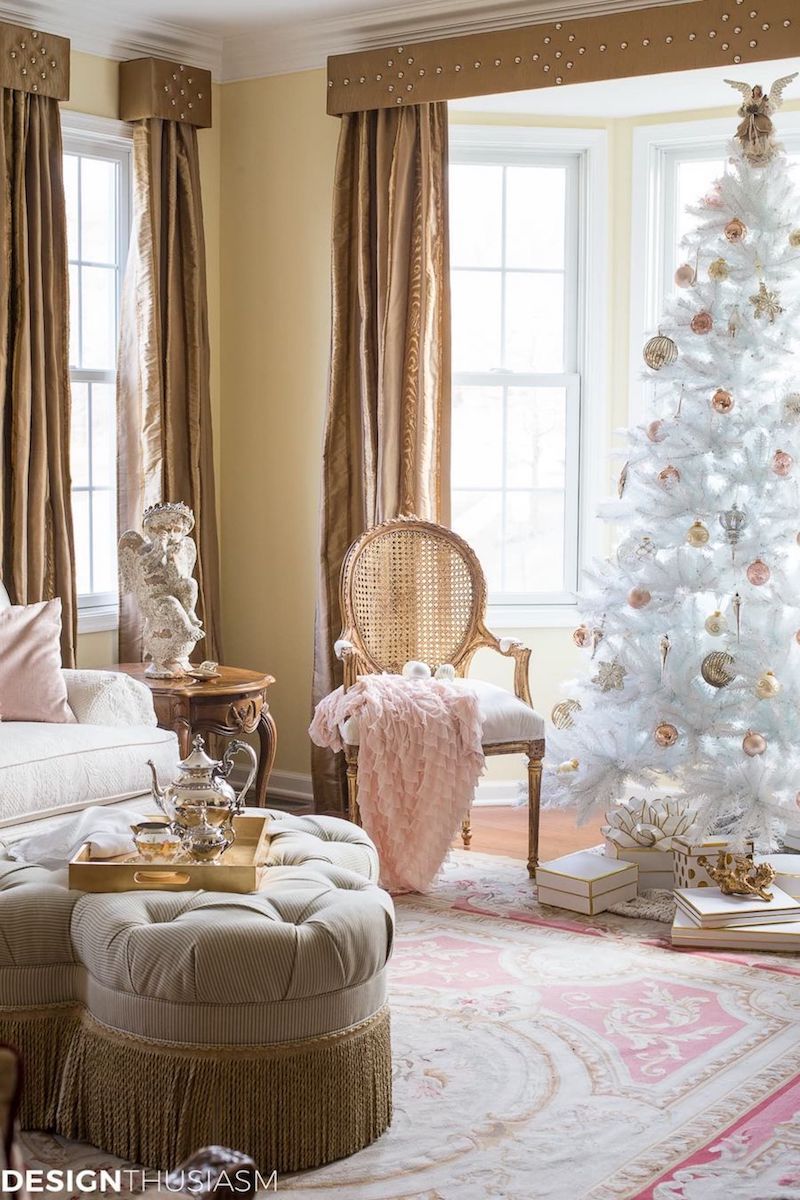 19. French Country Christmas Stocking Mantel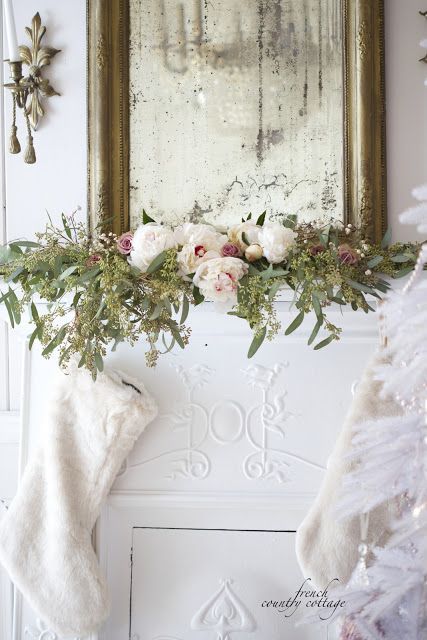 There are so many ways to decorate your home for Christmas, especially if your home is already decorated in the French country style. Christmas is a magical season that brings the whole family together to celebrate. It's a time for creating memories and upholding holiday traditions. If you have any tips for decorating the perfect Christmas French country home, don't hesitate to share them with us and other readers in the comments below. You can also tag us on Instagram: @curatedinterior.
More Christmas Decorating Ideas
Don't forget to read our other guides on decorating each room in your house for the Christmas season. Here are a few more ideas that will inspire you to decorate your home for Christmas!
Have fun decorating your French country Christmas home for the holidays! We wish you a Merry Christmas from the whole Curated Interior team.