Looking for the best Christmas centerpieces to decorate your dining room table with this Christmas? We've searched everywhere for the best affordable centerpieces to celebrate the holidays this year. If you're hosting a Christmas dinner, be sure to pick up one of these lovely Christmas centerpieces for your family's meal! They will look wonderful on the center of your dining room table this December! 
The purpose of a centerpiece is to create a beautiful focal point on your dining table for guests to admire before serving a meal. If you don't have a budget for this year's holiday meal, try making one of these DIY Christmas centerpieces which don't cost a lot of money but will require your creativity!
You can also check out Etsy which has an amazing selection of unique handmade Christmas centerpieces. This is a great option if you want a centerpiece that no one else has! Some of your guests may even think that you made it yourself!
Christmas Centerpieces
If you have a little bit of money to dedicate to a festive Christmas centerpiece, then keep reading and discover the best, highly rated holiday centerpieces you can buy online! This is just one of the essential Christmas decorations you need to own for hosting a successful Christmas holiday.

And there you have it! The best Christmas centerpieces are mostly affordable. Remember, you might need two or three if your dining room table is particularly long and you are hosting more than 6 people.
Check out our article on Christmas dining room decor ideas for more inspiration on how to decorate this room for the holidays.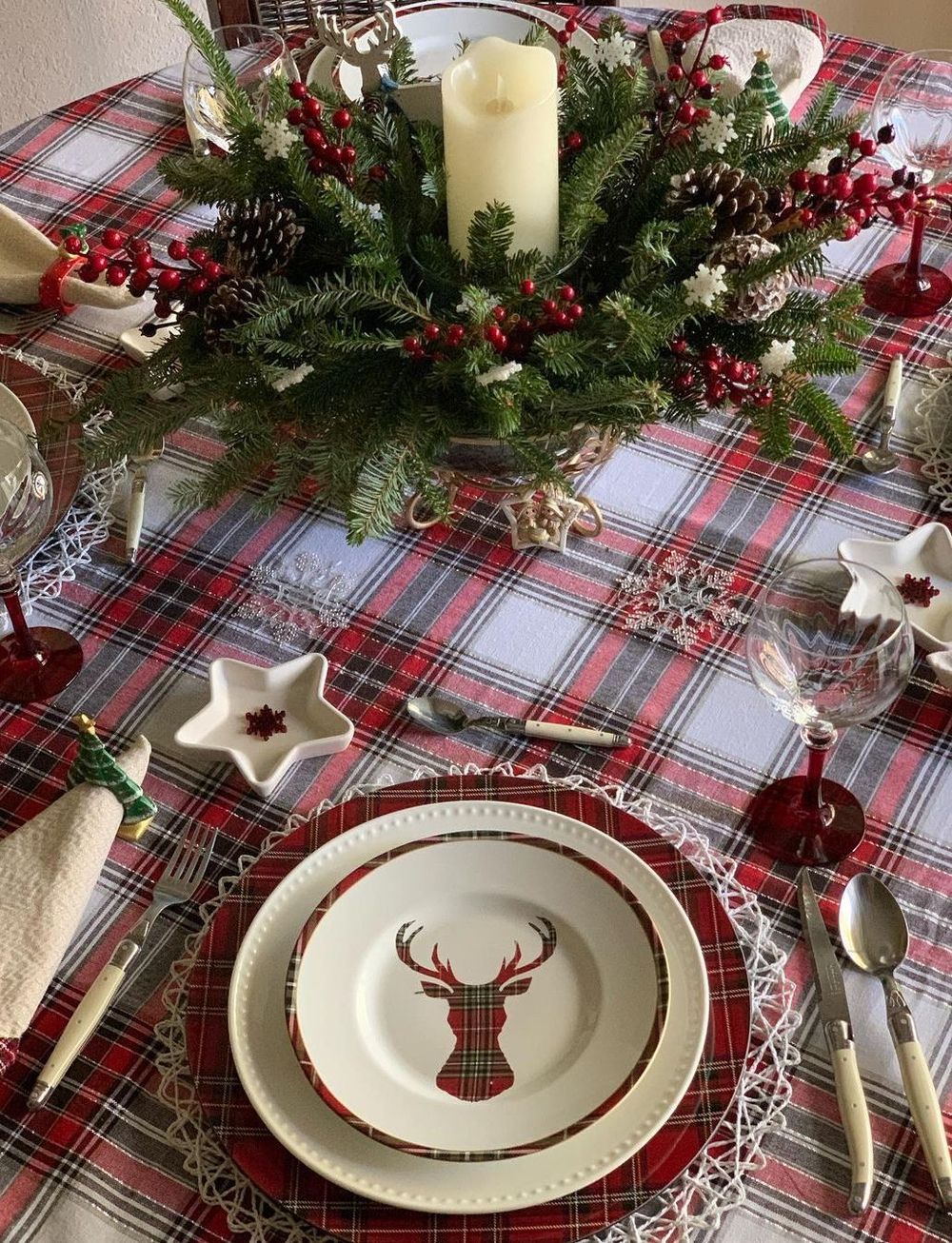 I hope this post helps you create the perfect Christmas tablescape this year!
Christmas Home Decor Ideas
For more Christmas home decor ideas and inspiration, check out these related holiday articles: