The bathroom may not be the first place you think of when it comes to decorating your home for Christmas, but don't let that stop you! There are plenty of brilliant Christmas bathroom decor ideas to inspire you (and maybe even #15 will surprise you!) this holiday season.
You could add some evergreen garlands, festive holiday bath towels, a Christmas themed shower curtain, or a winter scented candle to your bathroom to liven up the holiday spirit. These are just a few of the many ideas we found from Christmas lovers on the internet!
Keep reading for the best Christmas bathroom decorating ideas!
Here are a few cute and clever Christmas bathroom decorations!

Christmas Bathroom Decor Ideas
Bring some holiday sprit into your bathroom this December with these festive decor ideas.
1. Farmhouse Bathroom Decor for Christmas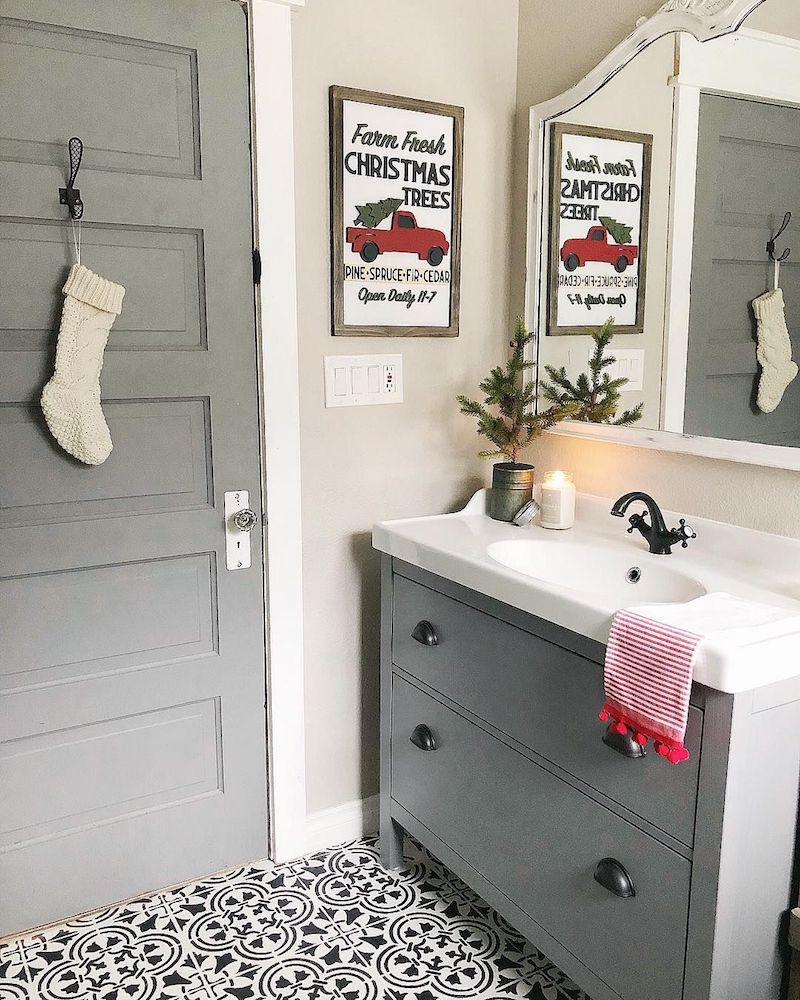 @farmsteadonfirst
2. Rustic Christmas Bathroom Decor with Green Accents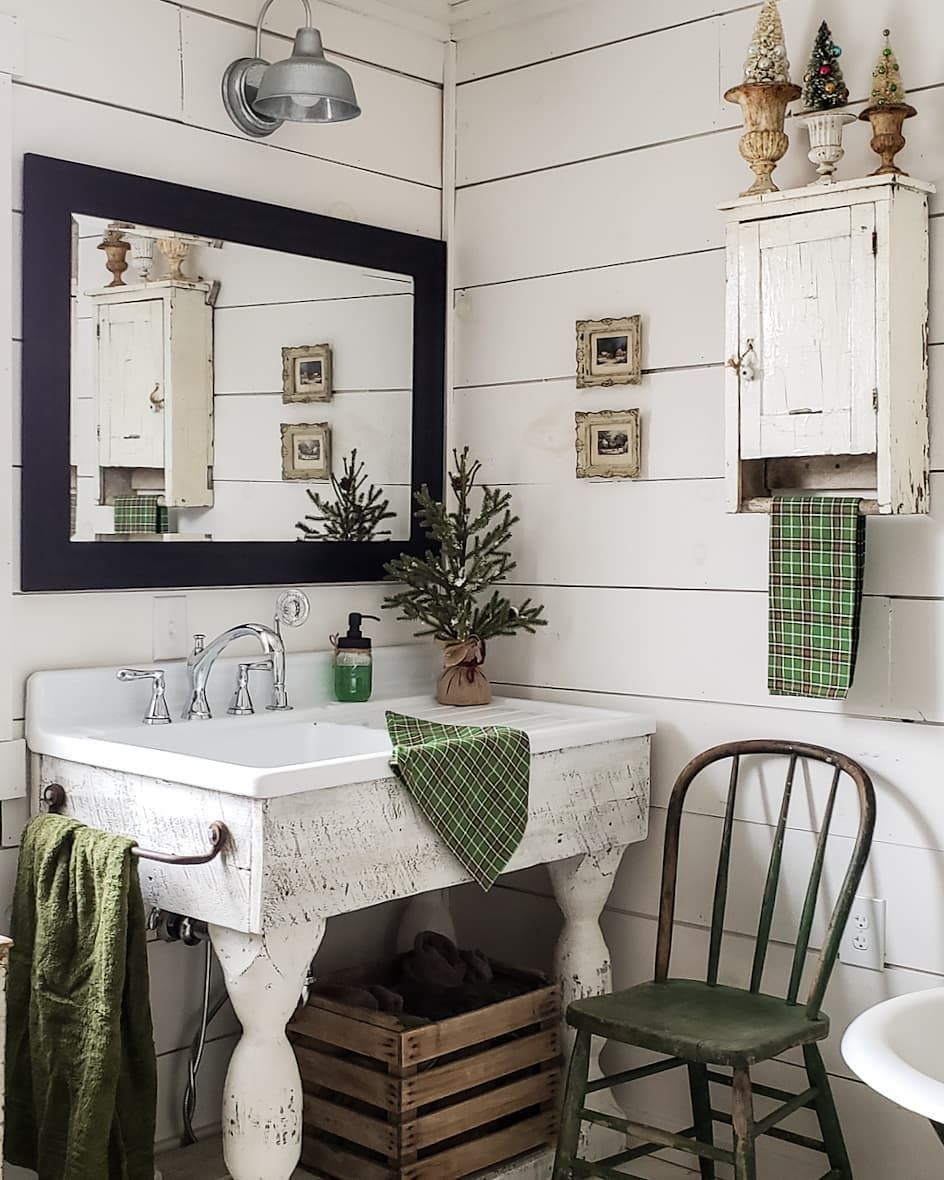 @careyscountrygarden
3. Home Depot Live Garland over the Bathtub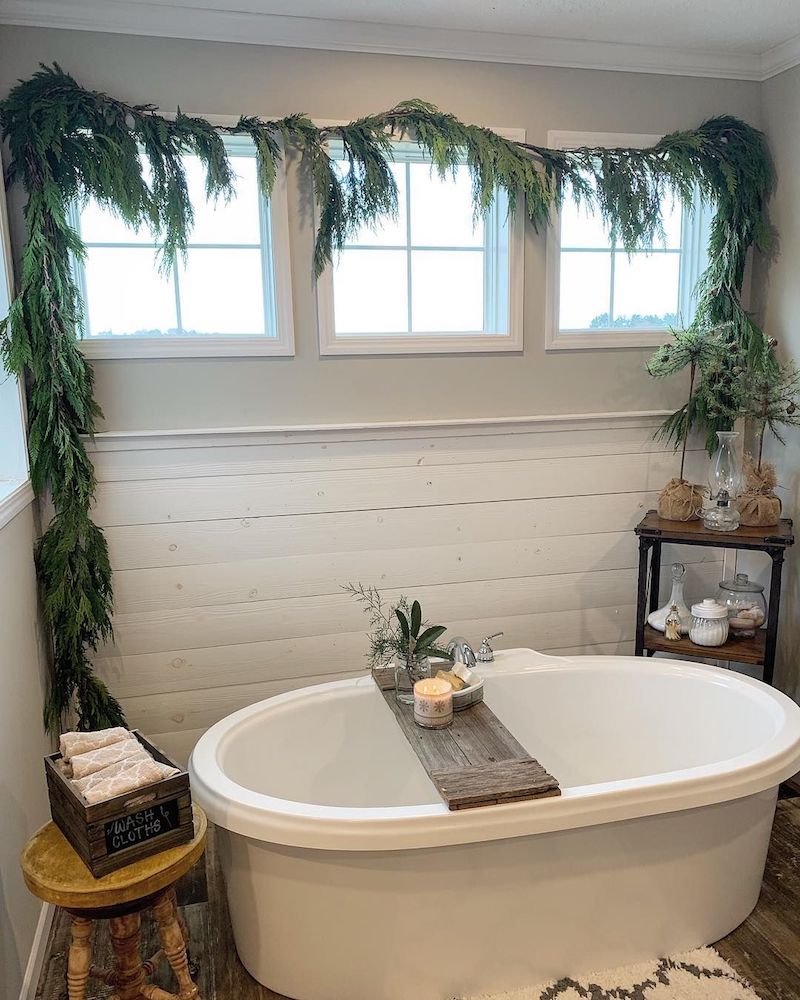 @simplylakeandlace
4. Christmas Tree in Basket and Red Peace Towel in Bathroom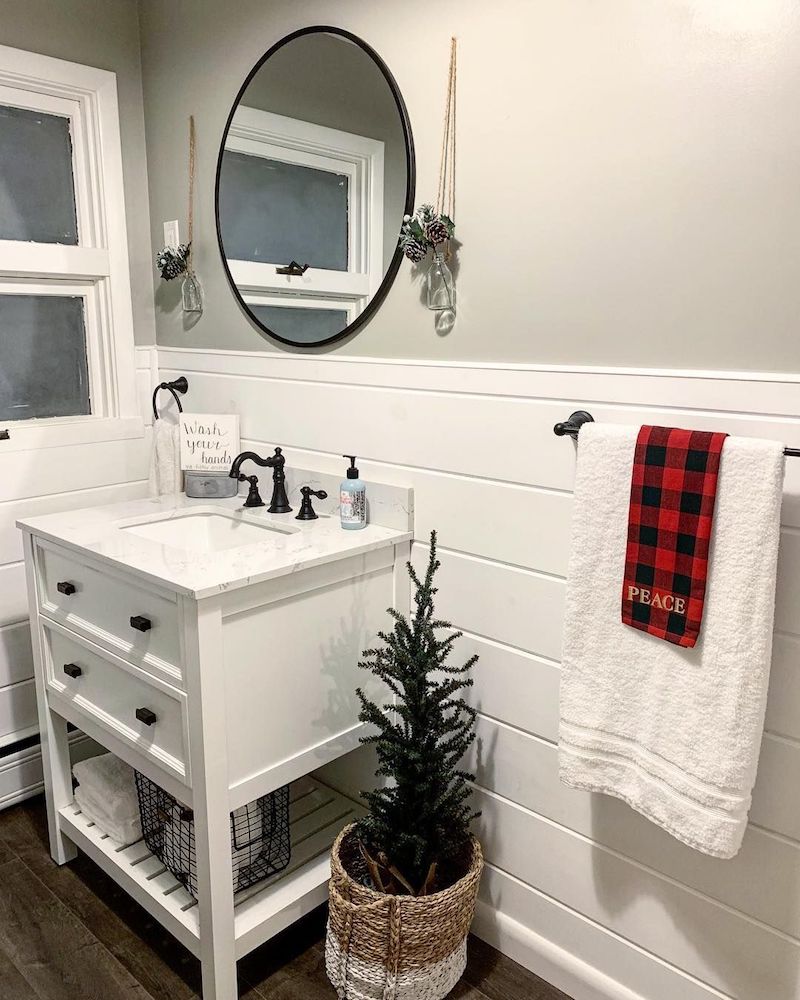 @midcentury_farmhouse
5. Mini Christmas Wreaths in Bathroom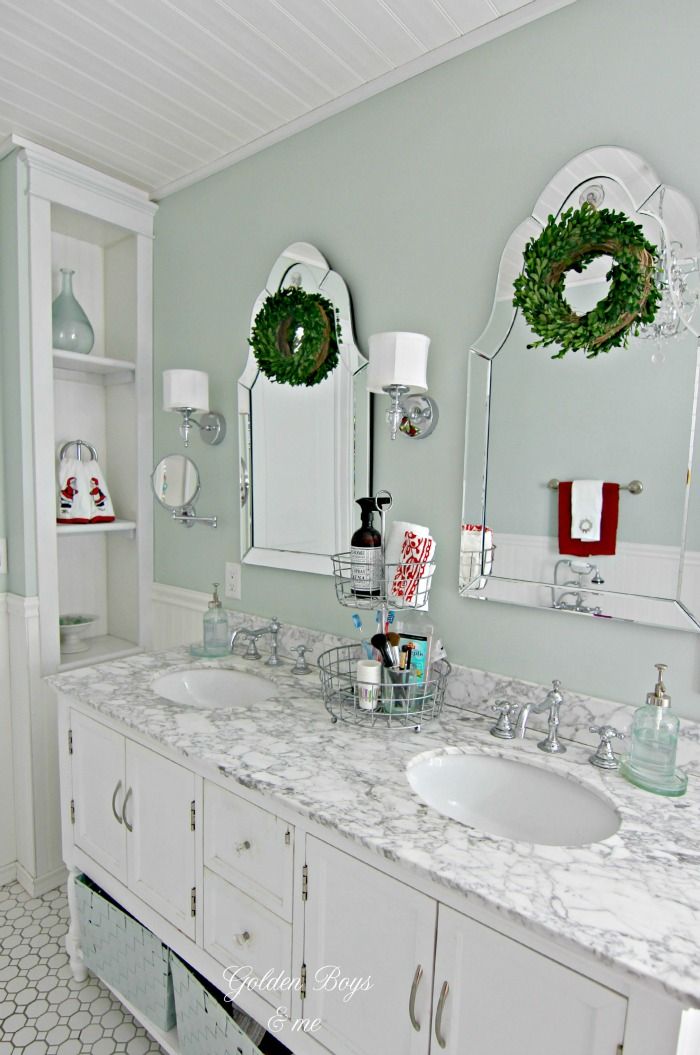 6. Festive Christmas bathroom decor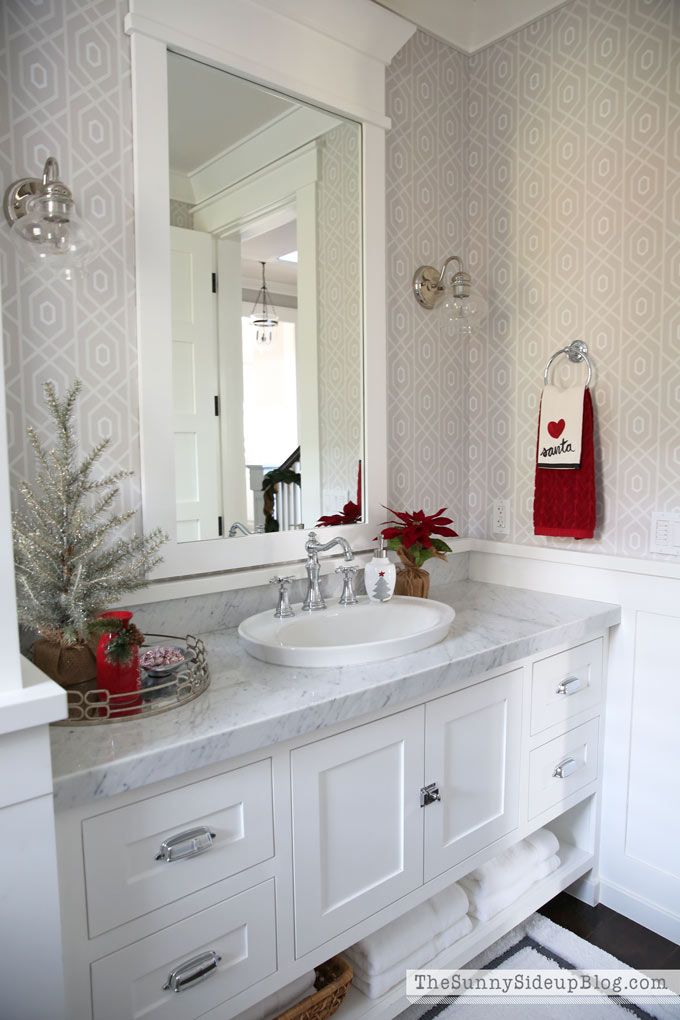 7. Bathtub Christmas Decor
8. Candy Cane Bathroom Decor
9. Red Christmas Wreath Bathroom Decor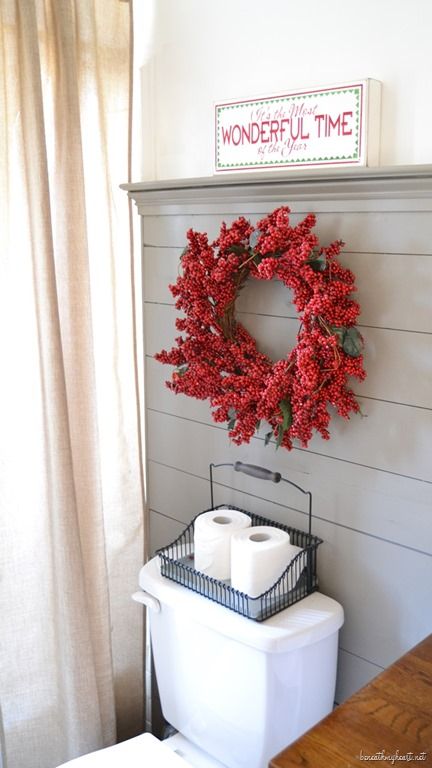 10. Farmhouse Christmas Tree Truck Shower Curtain Decor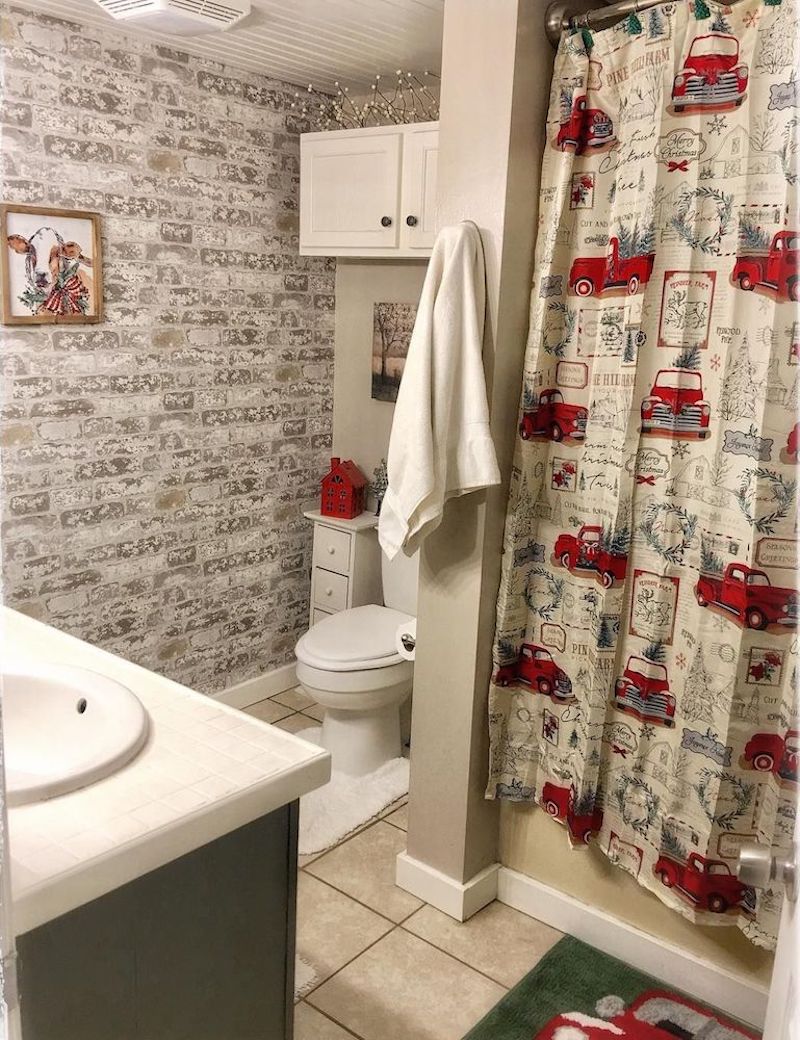 @isaacsrustywagon
11. Christmas Ornaments around the Bathroom door Handle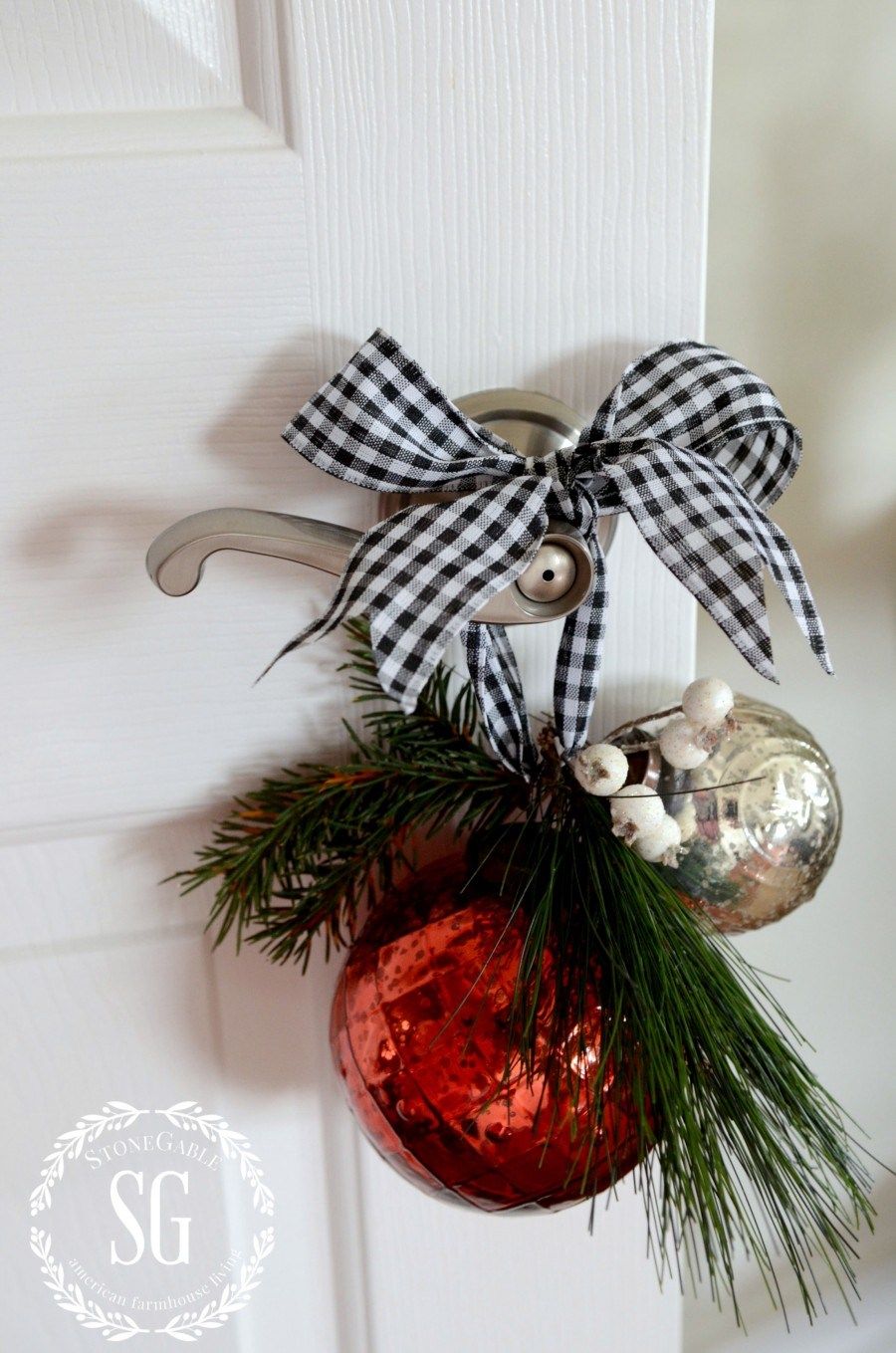 12. Christmas Decor on the Above Toilet Shelving in Bathroom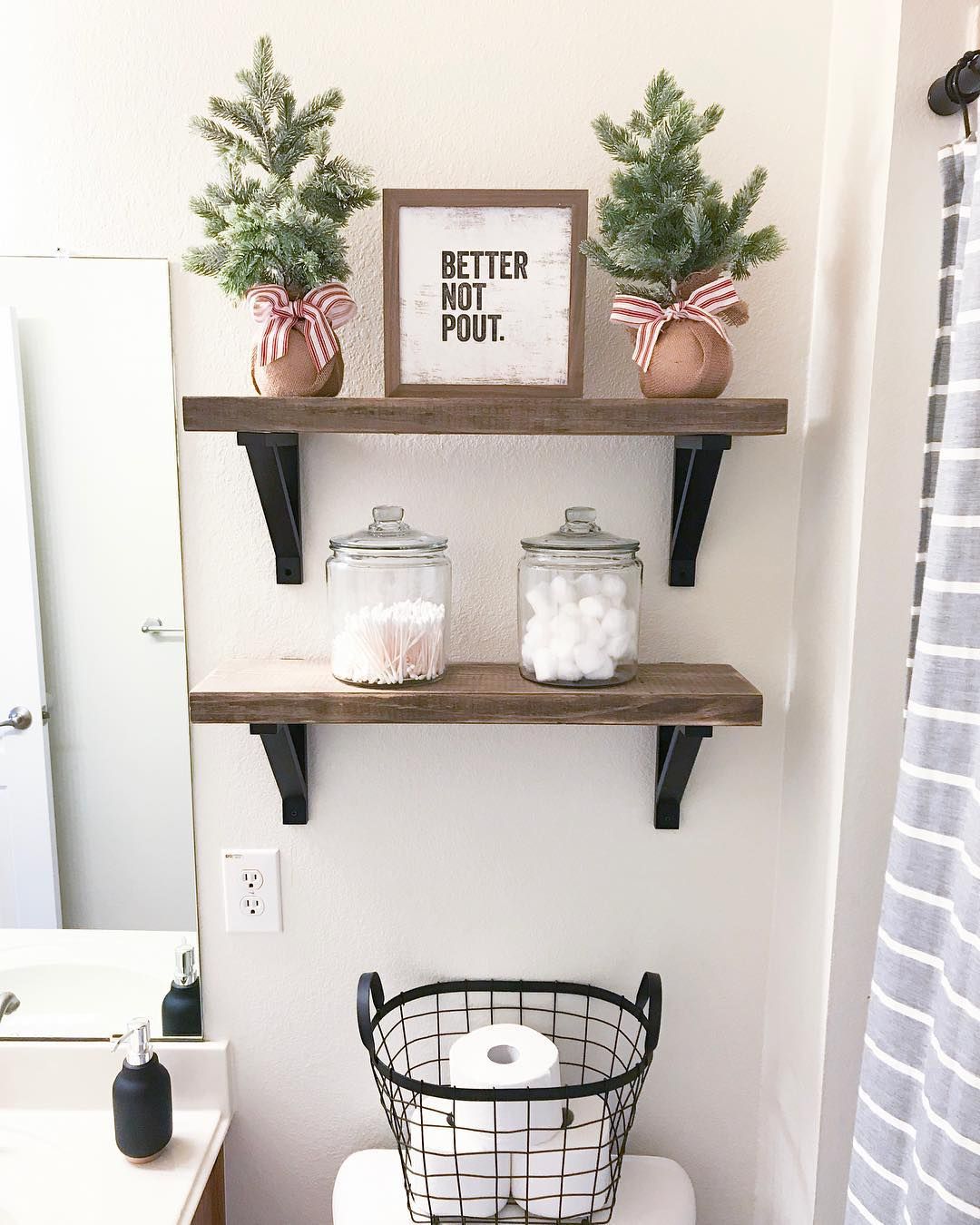 @simply_sweet_designs
13. Farmhouse Christmas Bathroom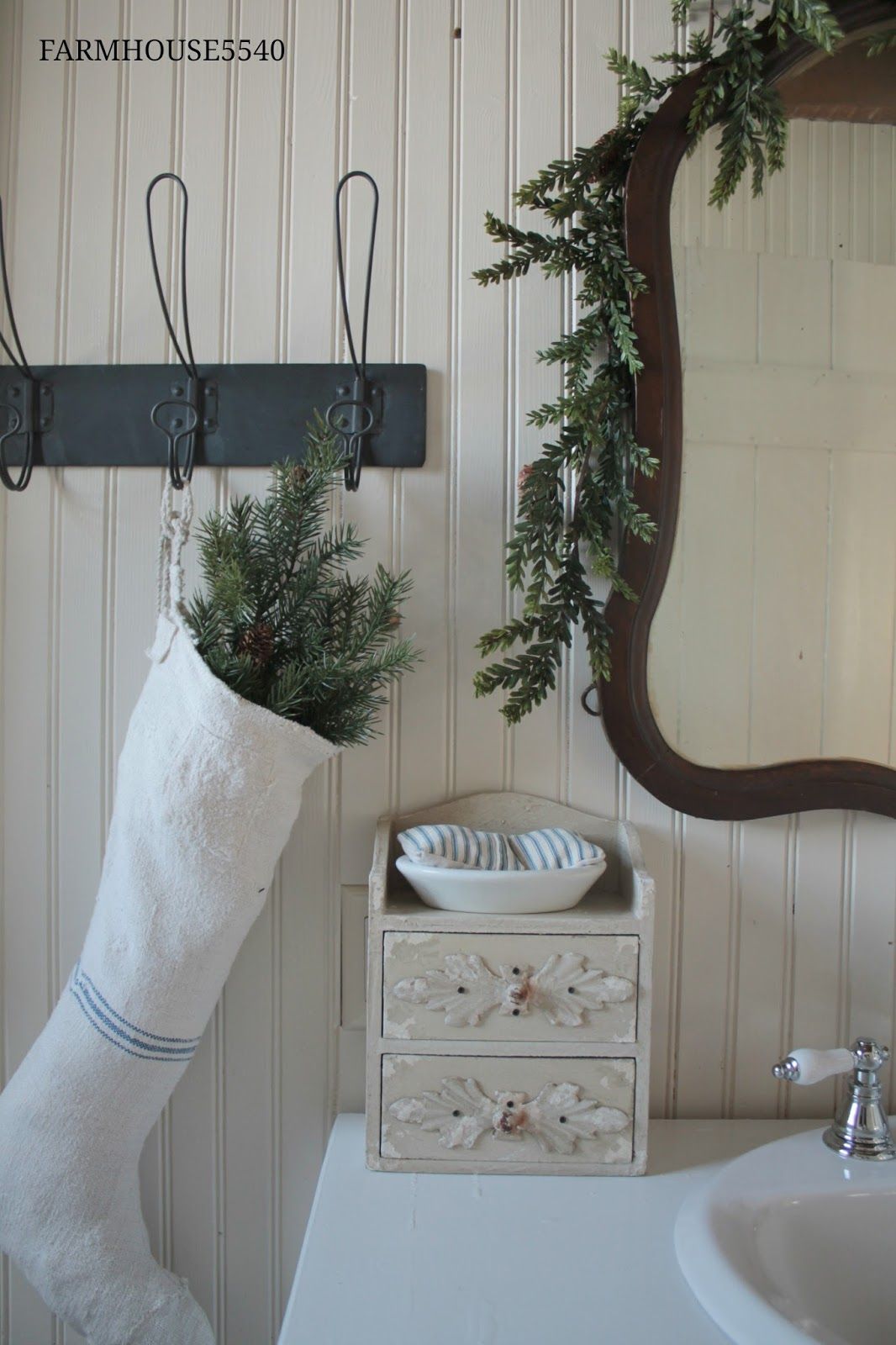 14. Mini Christmas Tree next to bathtub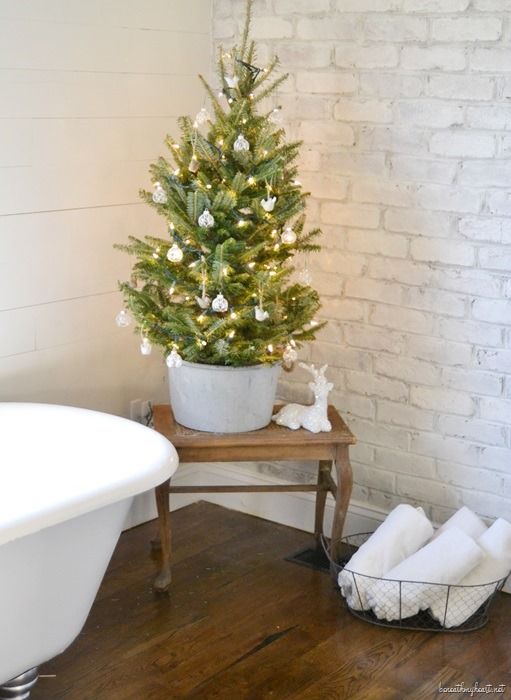 15. Snowman in the Bathtub
Adding this last one for good fun… If your guests have a sense of humor, then they will LOVE walking into your bathroom and seeing a snowman in the bathtub!!!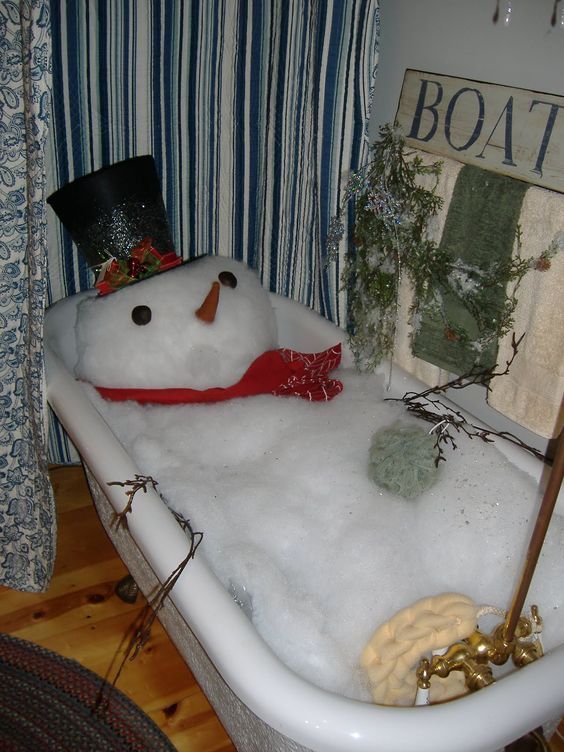 Have fun decorating your bathroom for Christmas!
Christmas Decorating Around the Home
Don't miss our guides to decorating for Christmas in every room in the house!
Be sure follow our Christmas Decor Board on Pinterest for more Christmas decorating tips and ideas!
Merry Christmas!