Ah, the trusty table lamp. It's there for us as a reading light, workspace light, or bedside companion. We all need these small tabletop lighting fixtures somewhere in our homes and gold ones seem to be popping up everywhere in the design world these days. What I love about gold table lamps is that they can gently reflect the light, creating a beautiful sheen on the surface of the lamp. Metallic table lamps, whether gold or silver, are a great choice for creating an elegant interior design.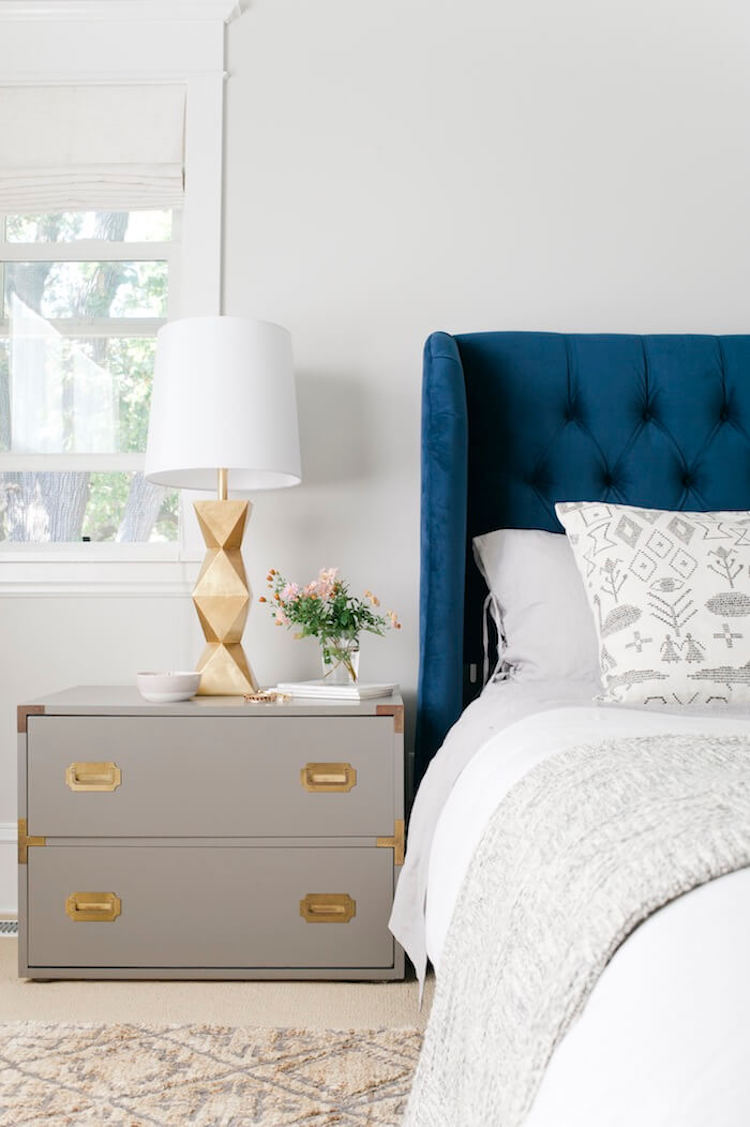 Gold table lamps are a classy addition to any home. I especially love them as bedside lamps, as styled by Emily Henderson above.
Below check out several of my favorite modern gold table lamps that I believe would be perfect for your home!
Gold Table Lamps

I hope these gold table lamps inspired you! Here are some more table lamp decorating picks: