Wondering how to decorate your Farmhouse style home for Christmas? These classic and essential Farmhouse Christmas decorations will help guide you. The Farmhouse style is characterized by its comfort, country motifs, and family-oriented design. Christmas is all about family and comfort too, so there are lots of ways you can integrate these values. Here are a few ideas for the perfect Farmhouse Christmas decorative accents for this holiday season and future ones to come!
So what do Farmhouse-style Christmas decorations look like? Well, in this list, you'll find lots of galvanized accents, eucalyptus garlands, and burlap goods like stockings and pillows. You'll find rust metal tree toppers and ornaments, wood Christmas signs to hang on the wall, and cotton ball ornaments! Holiday decorations like red cable knit stockings, flocked trees, and "Christmas Tree Farm" trays will add a festive touch to your Farmhouse style home!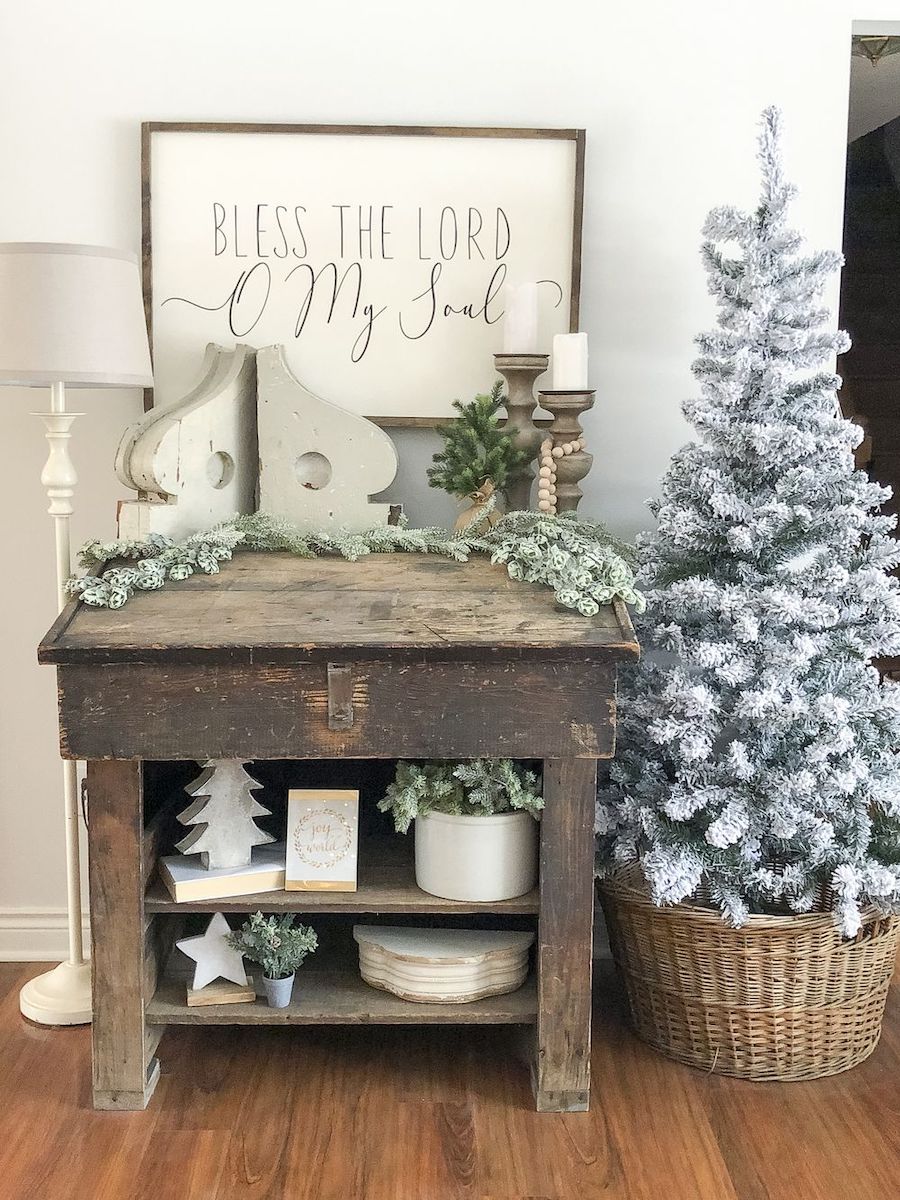 Farmhouse Christmas Decorations
Here are our favorite Farmhouse decorations for Christmas to shop for this year! As you can see, Farmhouse style holiday decorations will stick to a traditional color palette of pale green, deep red, and soft brown or white. These decor accents have a rustic feel to them, perfect for a countryside Farmhouse holiday home!
More Christmas Decorating
Don't miss these other posts on decorating your Farmhouse for Christmas! From DIY decorations to affordable accents, these posts will help guide you on decorating your home for the holiday season. For more inspiration, be sure to follow our Pinterest board about Christmas.