If you're designing your bedroom, you'll surely want to pick out the perfect dresser for your space. Dressers are functional pieces of furniture which hold our clothing when not in use. They protect our clothes against dust that settles when we're not at home.
We've written quite a bit about different dressers for the bedroom, so today I'd like to share our best advice for purchasing the perfect dresser for your home.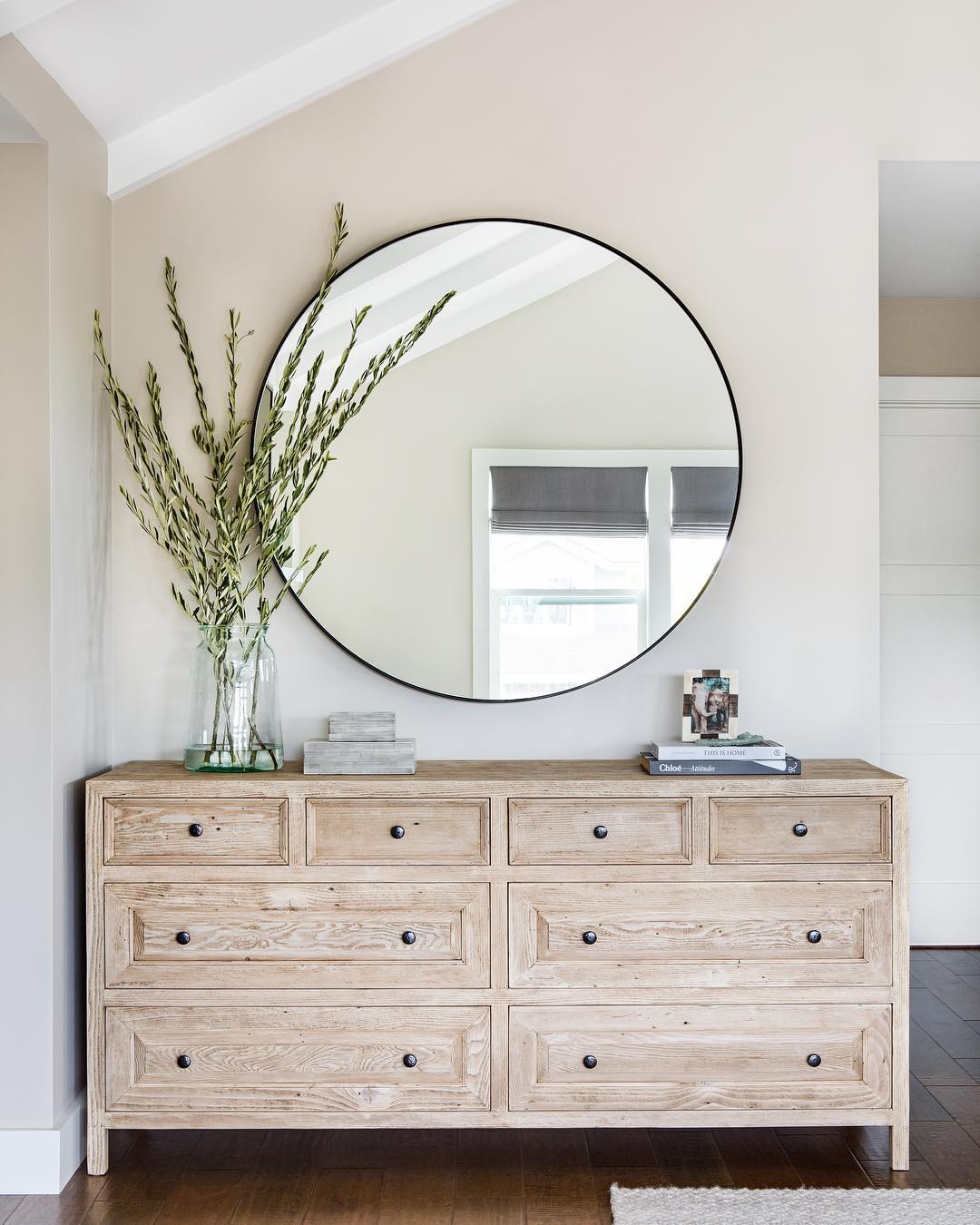 Types of Dressers
Let's start with the main types of dressers available.
Horizontal Dressers
These are the most common types of dressers you will find for sale. They are typically waist high and offer 6 drawers (3 on each side). Sometimes, they are also called wide dressers because they are more wide than they are tall.
Tall Dressers
On the opposite end, tall dressers are another common choice for bedroom dressers. As the name implies, tall dressers are taller than they are wider. They are sometimes called "chests." Tall dressers usually offer at least 4 drawers of storage.
Dresser Designs
Dressers are often made of wood, whether natural or synthetic. The higher quality the wood, the more expensive the dresser will be. Dressers can come with as few as 3 drawers and as many as 10 or more!
Dressers can also come in a variety of styles to suit your existing decor theme. From modern styles to vintage, and everything in between, you are sure to find a dresser that suits your personal decorative style.
Dresser hardware is just as varied as the surface material. What's great about dressers is that even if you do not like the handles or pulls on your dresser drawers, you can often just unscrew them and purchase hardware you like better!
Decorating a Dresser
Short and wide dressers will often leave a large surface area for you to decorate as you wish. The most popular way to decorate a dresser is to place a large mirror on top of it to help you get dressed in the morning. This is where the name "dresser" comes from, actually!
A quick rule of thumb for a top mirror on a dresser is to ensure that the mirror you choose is no more than 75% as wide as the dresser itself.
Aside from a mirror, you can place a tray with perfume or jewelry boxes on top of a dresser. You can display family photos or keep your favorite books there. Decorating the top of a dresser is entirely up to you!
Read More About Dressers
We've written about some of our favorite style dressers on Curated Interior. Here are a few of our top posts about dressers:
Other Bedroom Storage Options
You aren't required to buy a dresser to keep clothing in your bedroom. There are a few other options when it comes to storage. Consider tall and thin Lingerie Chests as well as large and wide Armoires for more extensive bedroom storage.
Happy dresser shopping!