Campaign dressers have become very popular in both the United States and Europe. You have probably heard of these dressers before and would like to learn more about them. Well, today I'm going to spill on everything I know about campaign dressers in this post! Everyone needs a good dresser with lots of storage for their bedroom so why not start here?
What is Campaign Furniture?
To help you understand what campaign dressers are, it would help to start by defining campaign furniture. Simply put, campaign furniture refers to pieces of furniture that are made for travel. In the past, campaign furniture was usually used by the military during campaigns. It can fold or break down to facilitate travel.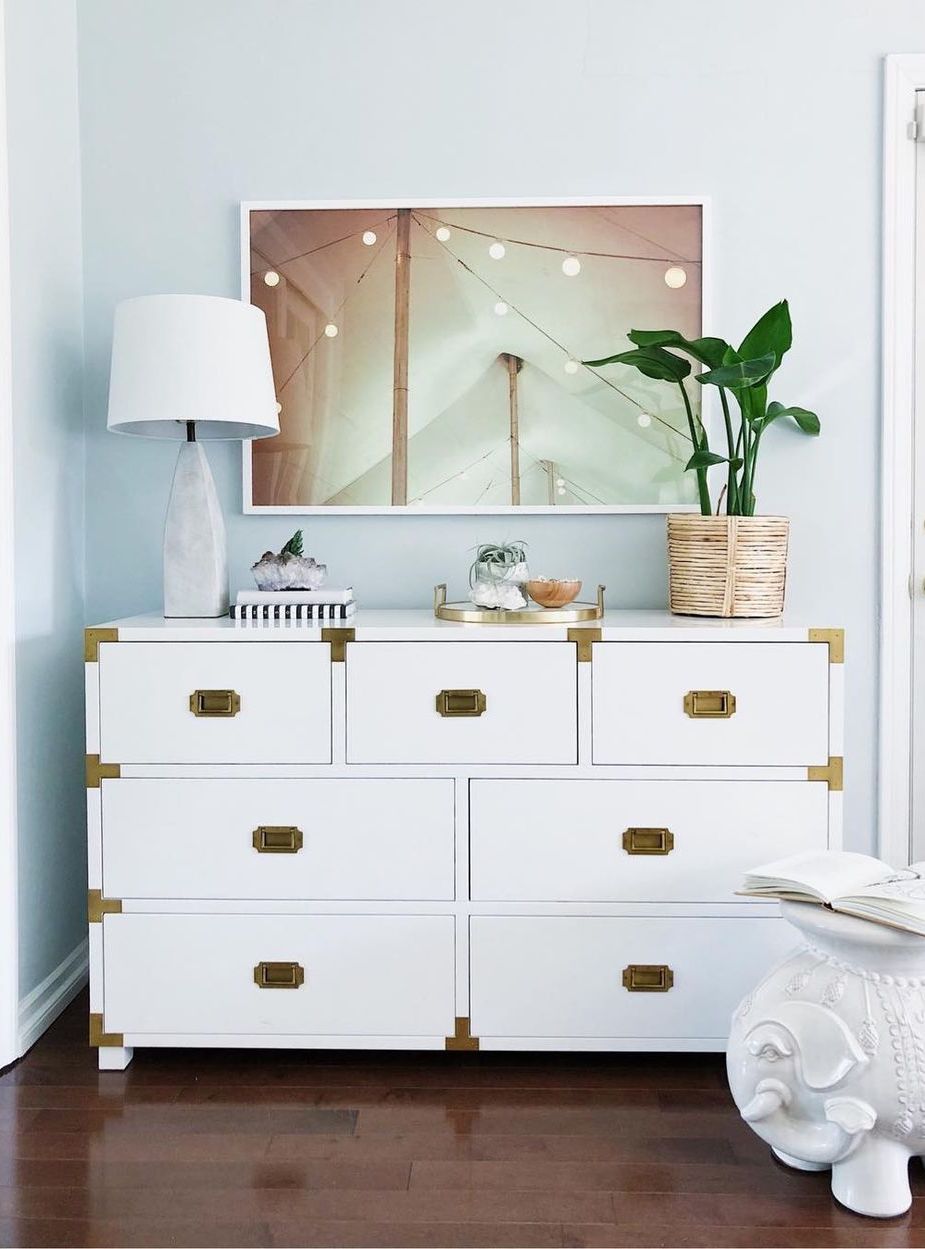 The history of campaign dressers and chairs can be traced back to the time of Julia Caesar. However, campaign furniture was popular among the British Army Officers. The rise of the British Empire during the 19th and 20th centuries led to high demand for colonists, administrators, and the military. As such, some British Army Officers and administrators were promoted to higher positions. The wealthy British Army Officers during the Victorian and Georgian Periods from 1714 to 1901 started to purchase these portable pieces of furniture and carry them around.
One of the most popular campaign furniture at that time was the campaign chest. Also known as the military chest or chest of drawers, the campaign chest was made from camphor, mahogany, or leak. Other wood materials such as pine and cedar were also used to create the campaign chest. A typical chest of drawers consists of two removable feet and two sections. The corners are covered with brass and strapwork to protect the furniture and give it a distinctive campaign appearance.
Campaign Dressers
The naval service and merchant ships would begin to use similar furniture after some time. Campaign furniture would be used during peacetime and kept away during an attack or bad weather. Unlike the typical campaign dressers, naval furniture is relatively small to fit perfectly in the small rooms on the ship. Traveling enthusiasts would also use these pieces during their sea adventure. The furniture used by seagoing enthusiasts is quite different from the typical furniture. First, seagoing furniture has fiddle rails to keep it in place. These fiddles were also removable, as were the mounting sockets.
Although most people assume that campaign dressers are similar to ancient dressers, the truth is that this is not the case. While some campaign dressers have brass caps, protruding bolts, and hinges in unusual places, some pieces resemble modern furniture.
Bedroom Storage
Now that you know the history of campaign dressers and how they look, why don't we discuss the benefits you will get when you start using quality campaign dressers?
Firstly, campaign dressers provide additional storage space for all your bedroom items like clothing, underwear, and accessories. Apart from storing your clothes, you can use your campaign dressers to store electronics, office supplies, toys, and so much more. What is more, a campaign dresser surface is the perfect spot to place decorations, personal items, and family pictures. These decorative accents will make your room feel spacious and cozy, while giving it personality!