Moving into a new house may be the best feeling that you could ever have, especially if it is the one you have built with your hard-earned money. However, just simply moving into a new house is not enough, especially if it looks dull. You may be required to come up with creative and uplifting ideas on how you can enhance the appearance of your home. Since the living room is the main area of your house and where every visitor is going to stay, improving its decor will go a long way in making your home look good.
Colorful Living Room Decorating Ideas
The interior decor to consider for your living room varies depending on your preference. However, the color is one thing that you have to get right or else your house will have a strange look. Dull colors are not ideal for a living room since they create a boring atmosphere. In this case, it would be ideal for making your living room color and more exciting for guests when they come in. Here are some colorful living room decor ideas that you can consider for your living room.
Green and Purple Living Room
This first Scandinavian colorful living room has a green accent wall, a brightly colored throw blanket, and purple candles. Since the Scandinavian climate is often dark and cold, infusing some color makes total sense to keep spirits up during the long and depressing Nordic winters!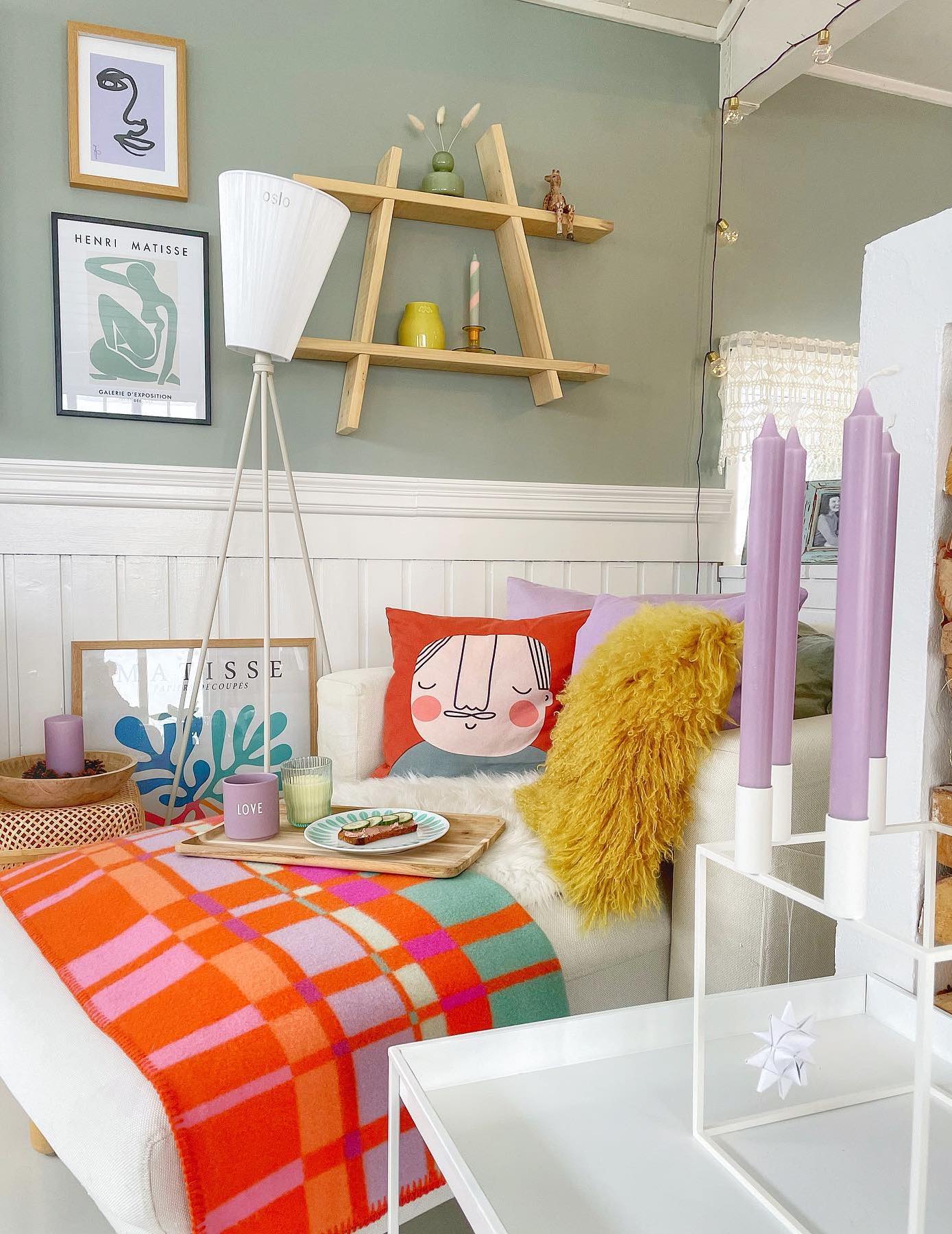 Blue or Green Accent Walls
One of the colors that you can never go wrong with is having a blue or green accent wall. In most cases, these colors blend well when your wall has already been painted white. Therefore, adding an accent of blue or green is one of the exciting, colorful living room décor ideas that will ensure that your living room looks more colorful than before.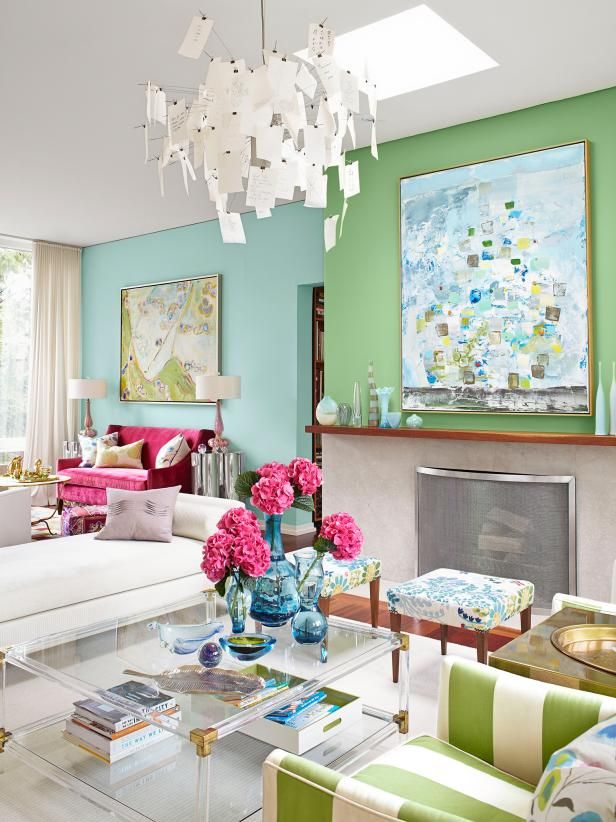 Multi-Colored Stained Glass Windows
Windows play a major role in your living room areas by allowing light to come in, thus making the place look brighter. However, your window could be the source of making your home look color. It would be best to get multi-colored stained glass windows fitted within your living room. In this case, when the light shines through the windows, different colors will be projected throughout the room.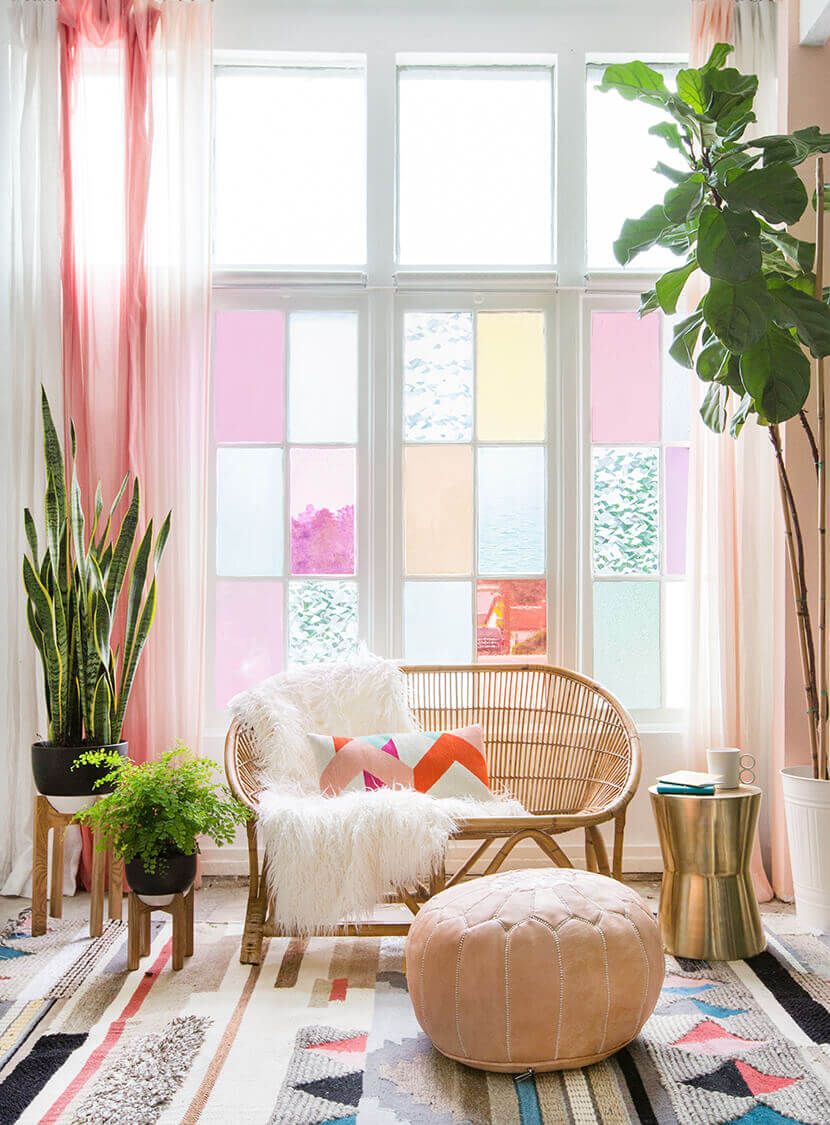 Pink Throw Blanket
Measuring slightly lighter than the usual blanket, a throw blanket has become the idea for every living room. You can use these blankets to provide that extra warmth or comfort when relaxing or catching up with your favorite TV show. Although you may think that getting any throw blanket would be ideal, getting one that is colorful will surely brighten up your space. Specifically, going for a pink throw blanket would improve the look of your living room. However, ensure that it matches other colors in your living room, especially on the sofa.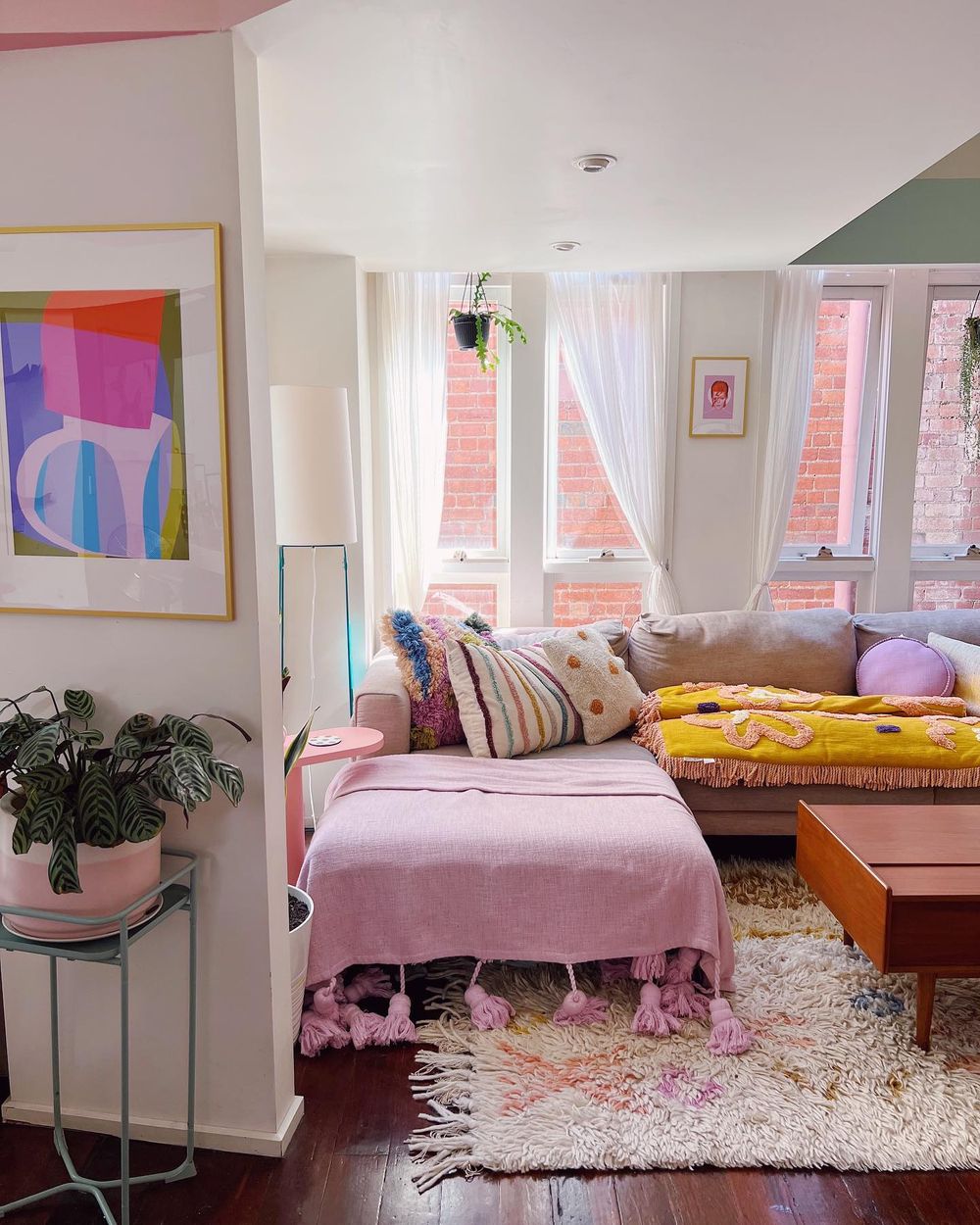 Rainbow Striped Rug
A rug is another thing you may think is not essential to your house, specifically the living room. However, that rug that you don't feel like buying will definitely make your family room cozy and ultra appealing. Ensure that when you are getting a living room rug, go for the rainbow-striped rug so that you get to enjoy an array of pretty colors!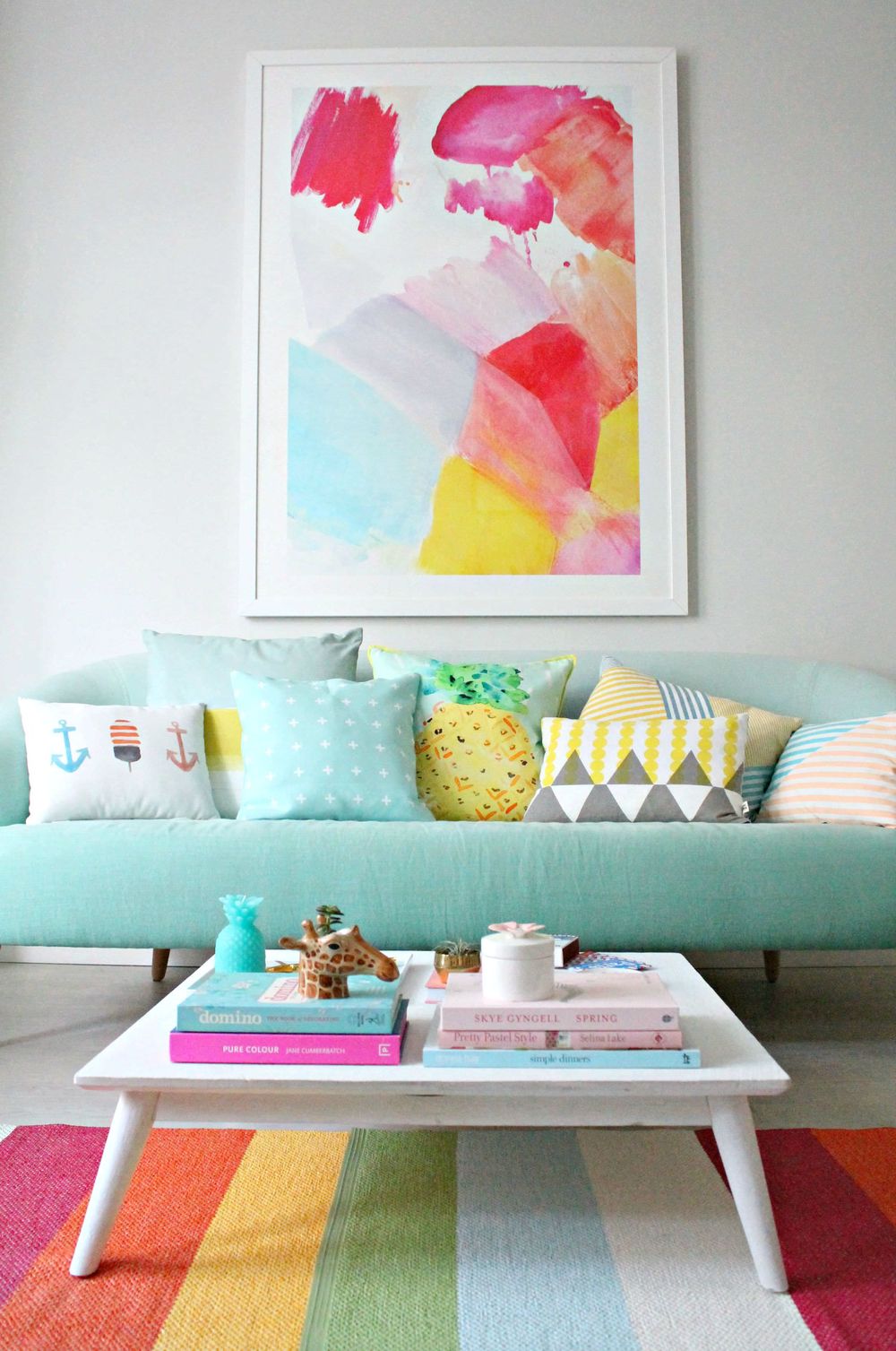 Colorful Coffee Table Decor
Your coffee table doesn't just play the role you know it for, which is for holding coffee. A good coffee table could be the missing puzzle in your living room. However, please don't leave it bare, but make sure you get some color décor on the coffee table. It could be a colorful flower vase or even a colorful table mat.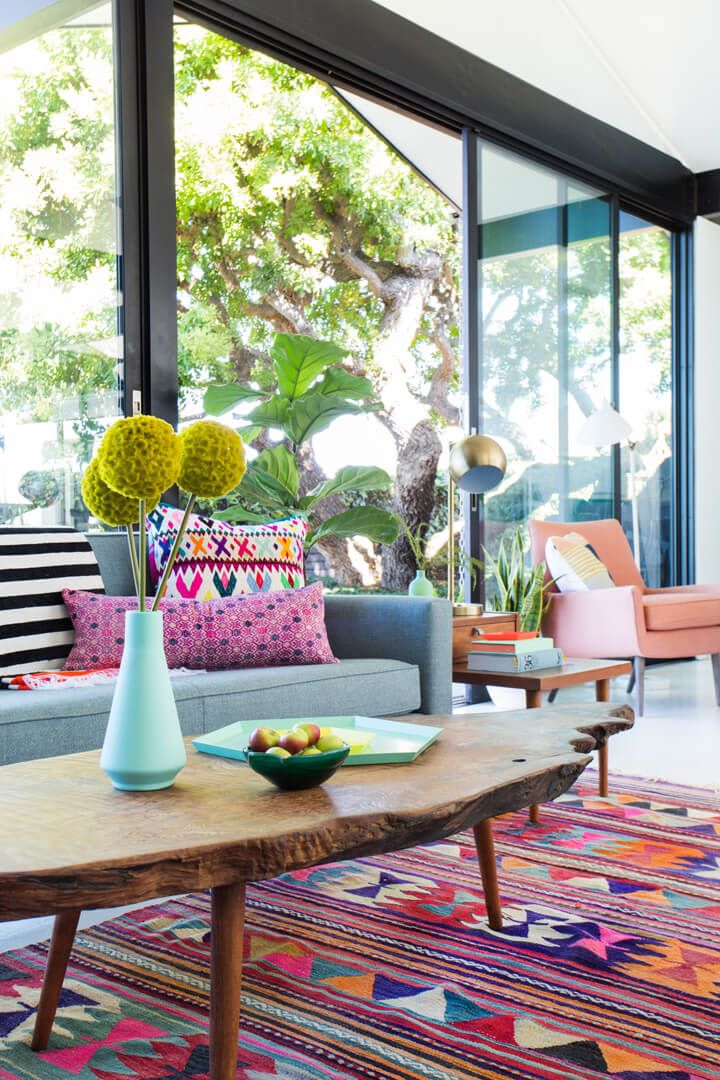 Modern Paintings on Your Wall
You can forget paintings when thinking of colorful living room decor ideas. Paintings enhance the attractiveness of your home by a significant margin. Ensure that you go for the right painting, something that blends well into your living room. It will be ideal to consider getting modern paintings since the majority of them come in different colors.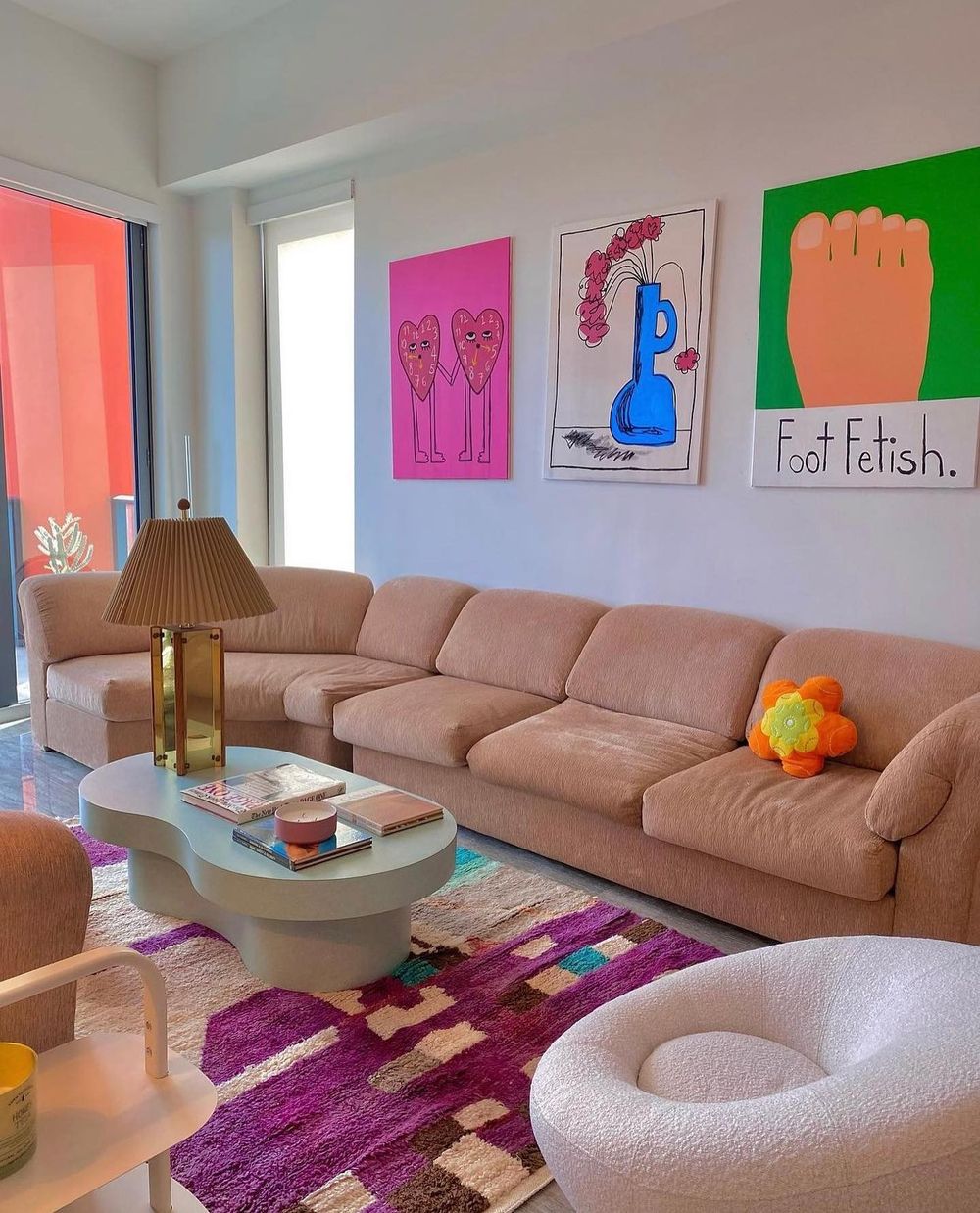 Your home is one place you always need to come and feel comfortable in. However, you won't be able to feel comfortable if you have not made it attractive. Ensure that you consider these tips for a living room that looks alluring.