When it comes to the holiday season, one of my absolute favorite ways to decorate is with Christmas wreaths. These classic Christmas decorations are something you can't leave out as you go about decorating your holiday home. The most traditional Christmas style wreath is the evergreen wreath with a red bow, but there are plenty of other options for those of you who wish to spice things up a bit this year!
Wreaths are fantastic decorations to hand on your front door, above your bed, on your range hood, for example. There are so many places to hang a Christmas wreath, and it always surprises me if a home doesn't have at least one of these beauties dangling around!
If you aren't in the mood to DIY your wreath, worry not. There are lots of Christmas wreaths you can buy online, the best of which we'll share with you today. Save the DIY Christmas decorations for another day! We won't tell your neighbors you got it online! :)
Christmas Wreaths
Here is the Curated Interior selection of Christmas themed wreaths of 2020! Remember, you may need some hooks or nails to attach the wreath to your door or wall!
Keep in mind that some of the wreaths featured here are from the Wayfair Black Friday Exclusive Access Sale happening this week where you can get up to 80% of a huge selection of holiday decorations! Wayfair offers free fast shipping on orders over $35!
If you want our number ONE recommendation for a Christmas wreath, then go with this one. It's rated insanely high on Wayfair by over 1000 people so you pretty much can't go wrong :)
For the best BUDGET wreaths, I'd recommend this one or this one, both of which come in at less than $15! Just don't expect them to be family heirlooms ;)
As you can see, there are a ton of different types of holiday wreaths to choose from. You can go with a classic evergreen wreath, a red bow wreath, a Christmas ornament wreath, a gold bell wreath, a flocked wreath, or even a plastic wreath! So much to consider…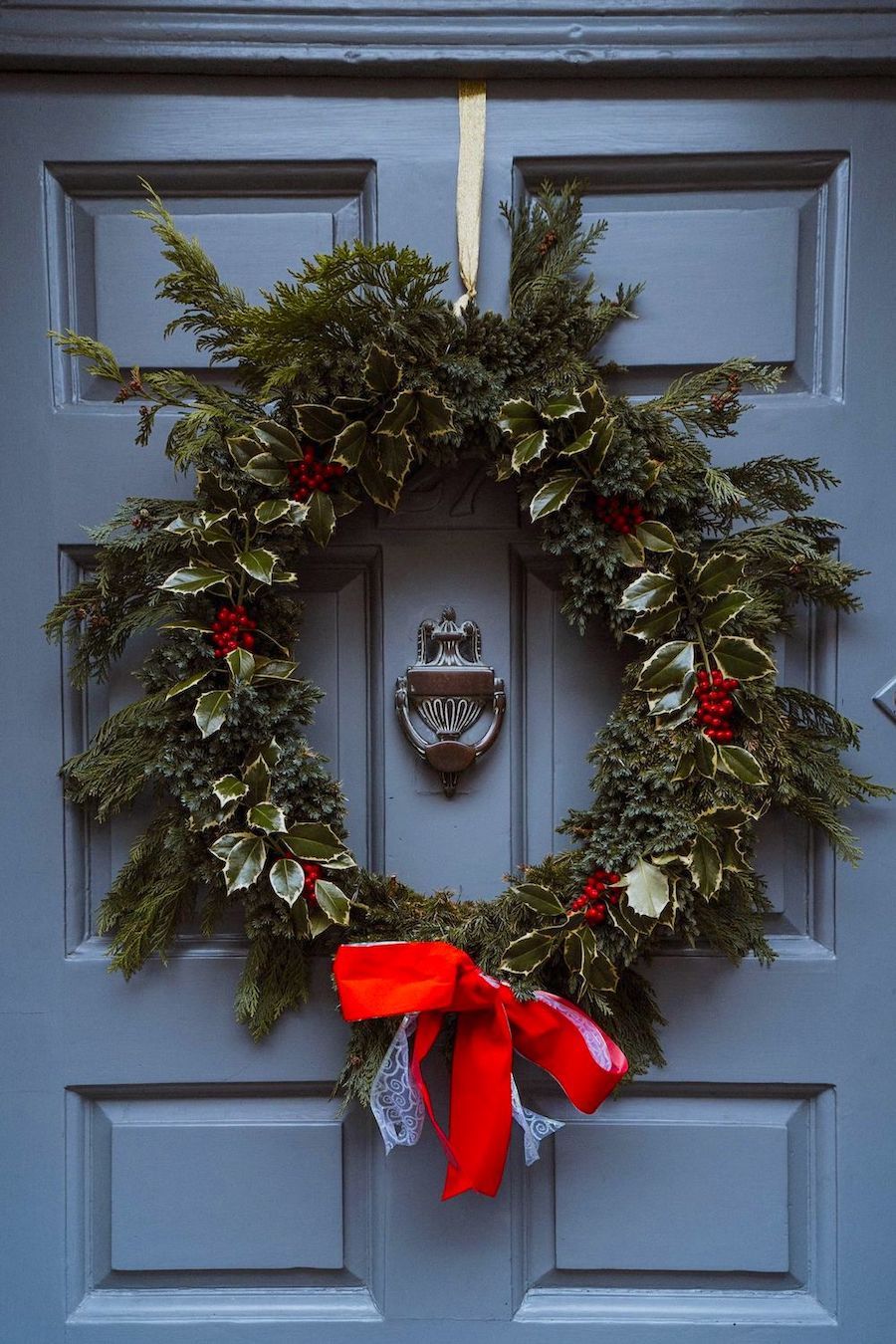 I hope this post helped you find the perfect wreath for your home! As always, let us know your thoughts in the comments below!
We also recommend checking out our recent guides on Christmas decorating, Christmas scented candles, this year's best advent calendars and the best Christmas table runners!
Happy holidays!