There are lots of ways to decorate a kitchen for Christmas, but what about decorations that were specifically made for the kitchen? This article will give you a quick overview of the many Christmas kitchen decorations you can buy for your home. From cookie jars to kitchen towels, there's a ton of Christmas-themed kitchen products and items to choose from that will give a festive flair to your space!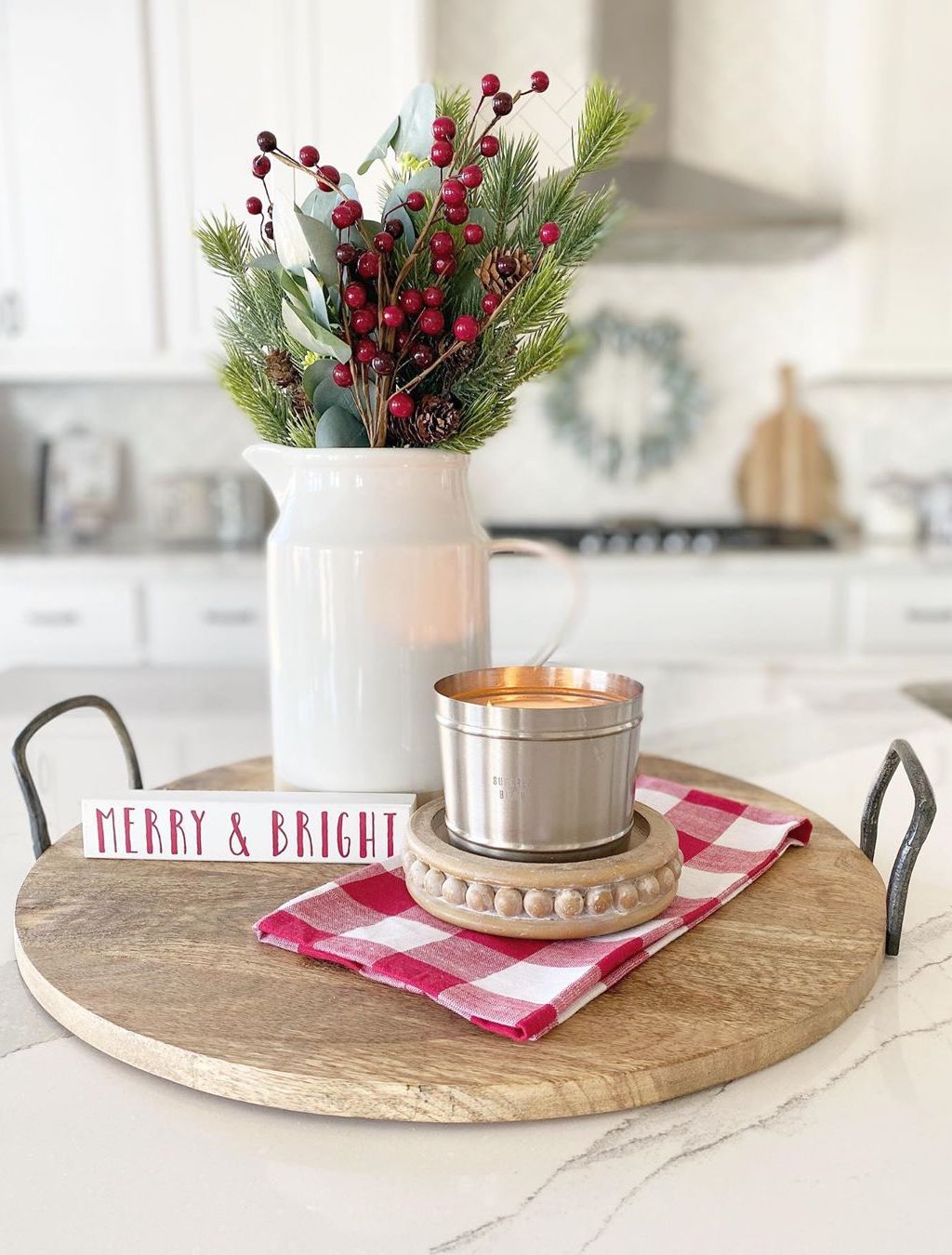 Christmas Kitchen Decorations
Here are the best Christmas decorations you need for your kitchen this year!
Cookie Jars
It isn't Christmas without cookies! An easy way to decorate your kitchen for Christmas is to buy a little Christmas cookie jar for your counter.

Kitchen Towels & Oven Mitts
These kitchen towels and oven mitts will add a festive touch to your kitchen!

Christmas Trays
Serve drinks and food on these Christmas themed trays, or just keep things organized on the kitchen counter.

Christmas Mugs
These Christmas mugs will help you celebrate Christmas every time you take a sip of hot chocolate.

Tiered Stands
These tiered stands will help you organize your kitchen products in a festive way!

Christmas Apron
Protect your clothing while baking and cooking with these Christmas motif aprons!

Kitchen Themed Ornaments
You can hang little kitchen themed ornaments on your cabinet handles to add a Christmas spirit touch.

Christmas Utensil Holder
A large Christmas utensil holder will spice up your kitchen!

Vintage Kitchen Sign
One of my favorite ways to decorate in the kitchen is to hang a pretty vintage Christmas kitchen sign. You can find many on Etsy with various messages like "North Pole Milk & Cookie Co," "Gingerbread Bakery," and "Christmas Blend Hot Cocoa."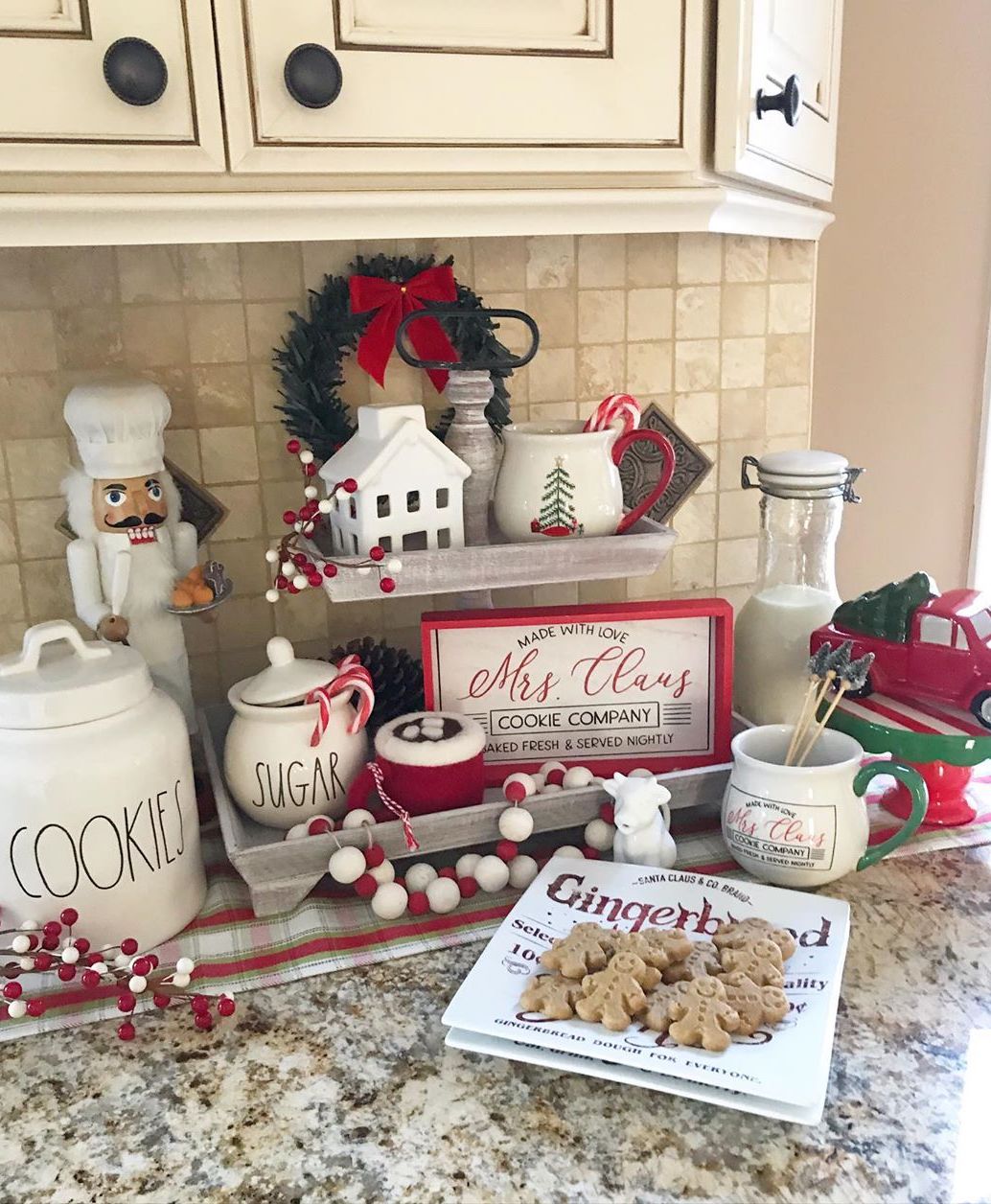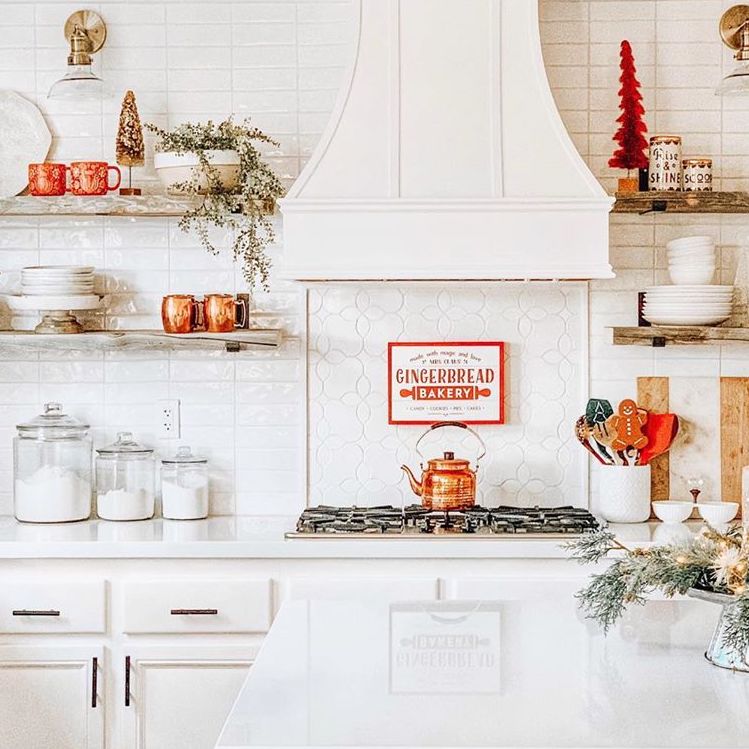 More Christmas Decorating Ideas
Don't miss our other Christmas decor ideas and inspirational articles!
Be sure to follow our Christmas Decor Ideas board on Pinterest for even more inspiration. Merry Christmas!