The Cesca Chair is a popular chair design that was created by the Hungarian-American architect and furniture designer Marcel Breuer in the late 1920s. It is also known as the Model B32 chair or simply the Breuer chair.
It was designed by Marcel Breuer and his collaborator, the designer and engineer Mart Stam, in 1928-1929. The iconic chair was named after Marcel Breuer's daughter, Francesca "Cesca" Breuer, who was born in 1924.
The Cesca chair is made with a simple, lightweight tubular steel frame, a seat and back made of cane, and a seat of either cane or upholstered cushions. The seat back and bottom can have a frame made of black, walnut, beige, or tan wood.
The Cesca chair has a sleek and minimalist design that is widely remembered and appreciated for its innovative use of materials and modernist aesthetic. Its minimalist, timeless design has remained popular for nearly a century.
The Cesca Chair was featured in the home of architect Philip Johnson, who was a close friend of Marcel Breuer and a fellow Bauhaus alum. Johnson's Glass House in New Canaan, Connecticut, is a famous example of modernist architecture, and the Cesca Chair was a staple in the interior design of the home.
It's often featured in retro movies, television shows, and advertisements over the years, further cementing its status as an icon of 20th-century design.
Marcel Breuer
Marcel Breuer (1902-1981) was a Hungarian architect and successful furniture designer who was a key figure in the Bauhaus movement of the mid-century. He was born in the city of Pécs, Hungary, and studied at the Bauhaus School of Design in Germany.
At the Bauhaus, Breuer was exposed to disciplines including architecture, furniture design, and industrial design. He became particularly interested in the use of new materials such as tubular steel and began to experiment with these materials in his designs. One of his most famous designs, the Wassily chair, was created during this time and is still produced today.
After leaving the Bauhaus in 1928, Breuer worked as an architect and designer, collaborating with other prominent architects such as Walter Gropius and Le Corbusier. He eventually moved to the United States in 1937, where he continued to design furniture and architecture, including the UNESCO headquarters in Paris and the Whitney Museum of American Art in New York City.
Breuer was instrumental in the development of modernist design in the 20th century. Besides the Cesca chair, Breuer also designed other iconic pieces of modern furniture such as the Laccio table.
Breuer is recognized often for his influential contributions to 20th-century design.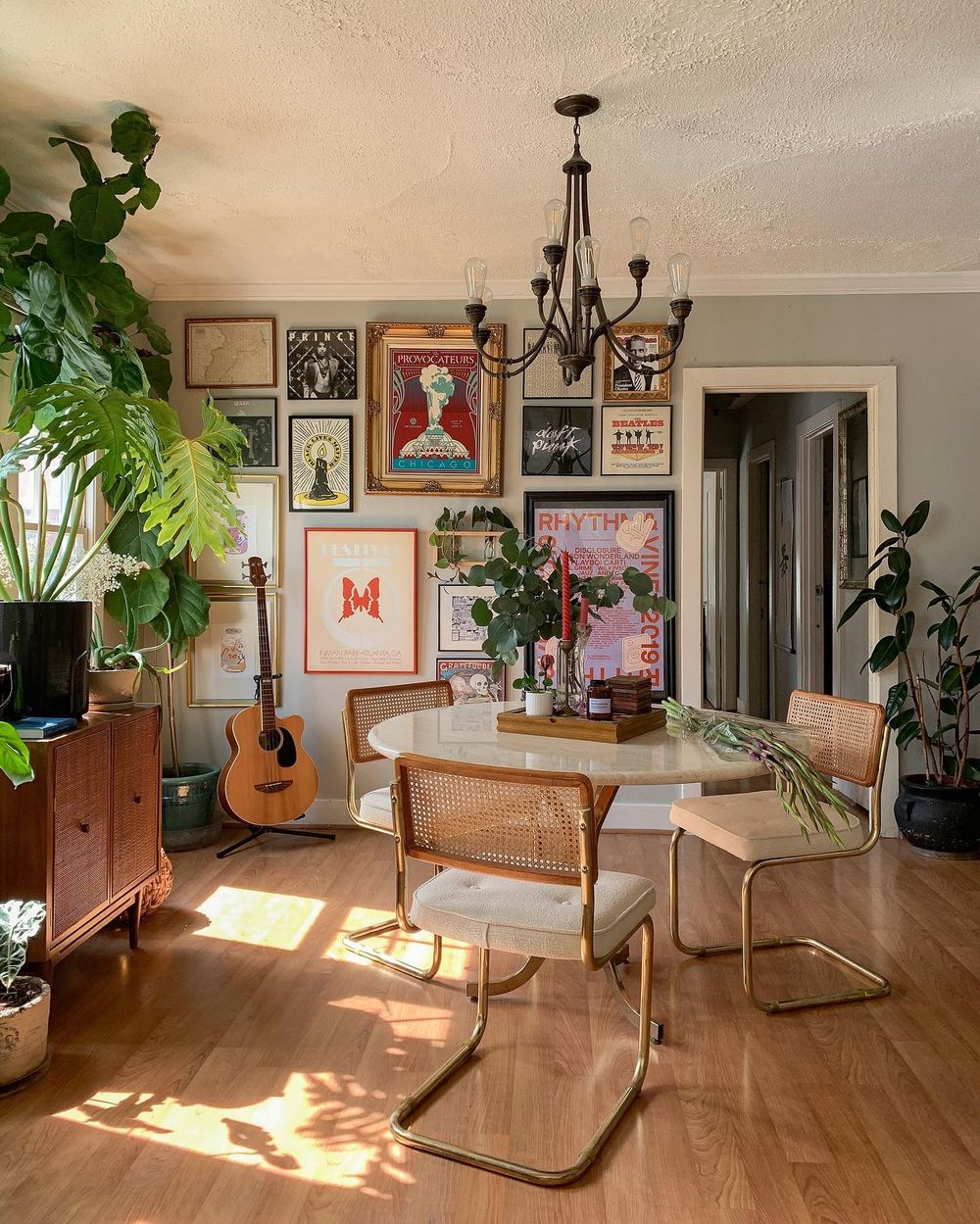 Styles
The Breuer Cesca chair comes in a few different versions. You can buy it with or without arms, and with a brown wood frame or a black frame.
How much weight can a Breuer chair hold? This chair is lightweight and minimalist. Most manufacturers recommend a weight capacity of around 250 pounds (113 kilograms).
Authentic Chairs
You can shop authentic Breuer Cesca chairs from DWR, Lumens, or 2Modern, however, one chair will cost you more than $1,000. Since 1968, Knoll has retained the rights to manufacture the chair and thus, they keep the price at a premium.
Replica Chairs
There are lots of replica Breuer Cesca chairs on the market from high-quality furniture stores that will give you the look for less. The best retailers selling beautiful replica Cesca chairs are Industry West, France and Son, Overstock, AllModern, Wayfair, Seats and stools, and Forom.

Are Cesca chairs worth it?
Due to their high price, you may be wondering if Cesca chairs are really worth it. I believe that, yes, Cesca chairs are totally worth it! These chairs have a timeless and classic design that won't ever go out to style – or at least not anytime soon!