These essential winter decorations will make your home as cozy as possible and get you through the rest of the long, cold winter ahead! From cozy blankets to soft snowflake pillows, these decorative accents are perfect for the winter season. Just because Christmas is over doesn't mean your house has to go back to boring. Consider some of these beautiful winter decorative accents to celebrate the winter season all the way until spring!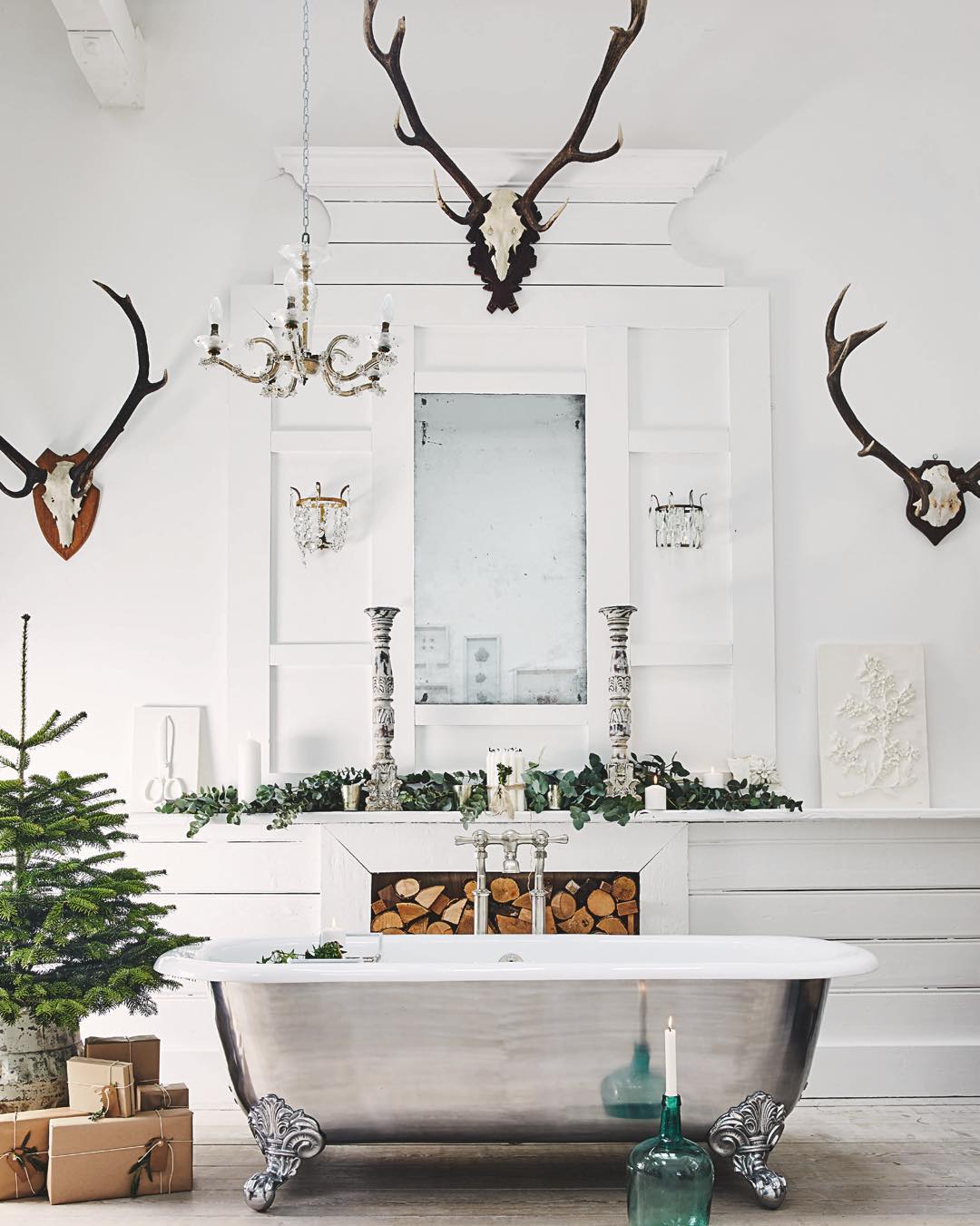 Winter Decorations
Here are a few essential winter decor items to get you started decorating for winter!
Throw Pillows
One of the easiest ways to decorate for winter is to add some simple throw pillows to the couch or bed!
Chunky Knit Blanket
Chunky knit throw blankets are one of the trendiest winter decorations you can buy. These Scandinavian-style blankets are made of large loops of yarn or cotton that make for an oversized "knit" blanket.
Fleece Blanket
While chunky knit blankets tend to be more decorative, if you're looking for a practical blanket to keep you and others warm during the winter, then go for a simple fleece blanket. It's practical and stylish.
Slippers
Slippers are great for keeping your feet warm and adding a cozy touch of style to any room. You can buy fleece slippers, velvet slippers, or faux fur slippers to create a cozy atmosphere in your living room.
Hanging Snowflakes
You can buy hanging snowflakes to drape over your home's windows, doorways, and walls. The snowflake is an iconic emblem of the winter season.
Snowmen
Your winter home should have at least one snowman figurine inside!
String Lights
String lights are great for brightening up the dark winter days.
Flocked Wreaths
Flocked wreaths are the perfect winter decoration for the home. If you have them leftover from Christmas, then leave them up during winter. You can hang them on the front door, on the windows, or on the headboard.
Evergreen Garlands
Evergreen is an elegant material to use during winter. Evergreen garland is a beautiful way to decorate your mantel or staircase banister for winter.
Winter Bedding
When the cold air comes, it's time to switch out your linen or cotton sheets with beautiful winter bedding. Flannel is the best choice for winter!
Winter Wall Decor
Here are a few smart ideas for winter wall decorations!
Winter Candle
The scents of winter will help set a cozy atmosphere inside your home.
Pinecones
Pinecones are a beautiful addition to your home decor that adds a cool, wintry touch.
Silver Reindeer
Silver reindeer are a subtle and glamorous way to decorate for winter. They work best in elegant homes!
Mini Evergreen Trees
Lastly, some simple and non-decorated mini evergreen trees are the perfect decorative accent for winter! You can place them anywhere in your home.
Happy winter decorating!
Don't miss our other DIY Winter Decorating ideas!