Here is a guide on how to decorate for the Lunar New Year.
Every Chinese New Year, roads are filled with colorful, festive, and traditional decorations. In most cases, decorations come with images of luck in bright and bold red. Here are some of the best Chinese New Year home decor ideas for a stylish and festive celebration.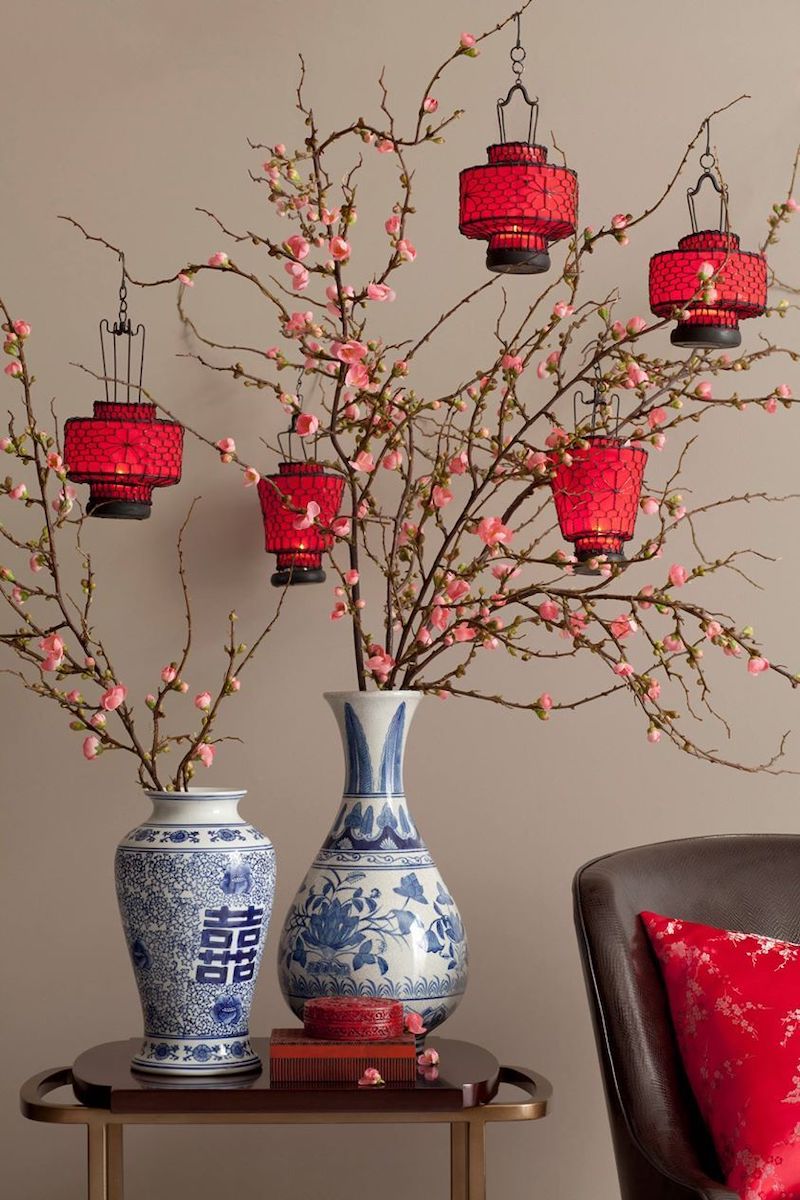 Chinese Red Lanterns
Gold Ingots
The tradition of giving gold ingots as a present can be traced back to the Imperial Chinese era when Ingots were used to store wealth that would serve as currency later on. Chinese families continue to use gold ingots as a status symbol and commemorate important events in modern times.
Paper Cuttings
Every paper cutting design represents the person's wish to achieve in the coming year. Mostly, paper cuttings are hung on windows and other transparent surfaces or on white backgrounds. These are great Chinese New Year home decor crafts to do with the kids.
Red and Gold Tassels
Door Couplets
Vases of Plum Blossoms and Orchids
A vase of plum blossoms and orchids signifies good fortune and life. Moreover, this Chinese New Year decoration is also a symbol of prosperity. A vase of plum blossoms alone shows the Chinese community's purity, beauty, hope, and courage. Chinese New Year home decor is all about bringing nature indoors.
Red and Gold Candles
Decorative Fortune Cookies
Kumquat Trees
The kumquat trees symbolize prosperity and wealth in the Chinese cultural tradition. During the Chinese New Year celebrations, families display and even eat kumquats as a sign of embracing good fortune in the coming year.
Red Fabric & Pillows
Chinese Knots
Zodiac Calendar
Mei Hwa Flowers
Fortune Cookies
Money Tree
Orange Trees
Paper Firecrackers
Fai Chun Banners
---
Chinese new year home decor doesn't have to be complicated. I hope this post helps you celebrate the Chinese New Year with these fun-filled and exotic decorations!