Round coffee tables are a popular choice when it comes to picking out a coffee table for your living room. The benefits of having a round coffee table are endless. They are aesthetically pleasing (who doesn't love a perfect circle?) and don't take up as much room as a square or rectangular piece. Because of this, they have a bit less counter space, but if you purchase one large enough, it shouldn't be a problem.
I think that one of the greatest benefits of owning a round coffee table is that they are child-friendly since they do not have any sharp edges. This will greatly reduce your chance of accidentally running into your coffee table and hurting yourself! I can't tell you how many times I've rubbed my leg against the corner edge of my square coffee table! Switching to a round one was a no-brainer.
Check out our recommendations for an affordable round coffee table for your living room space below!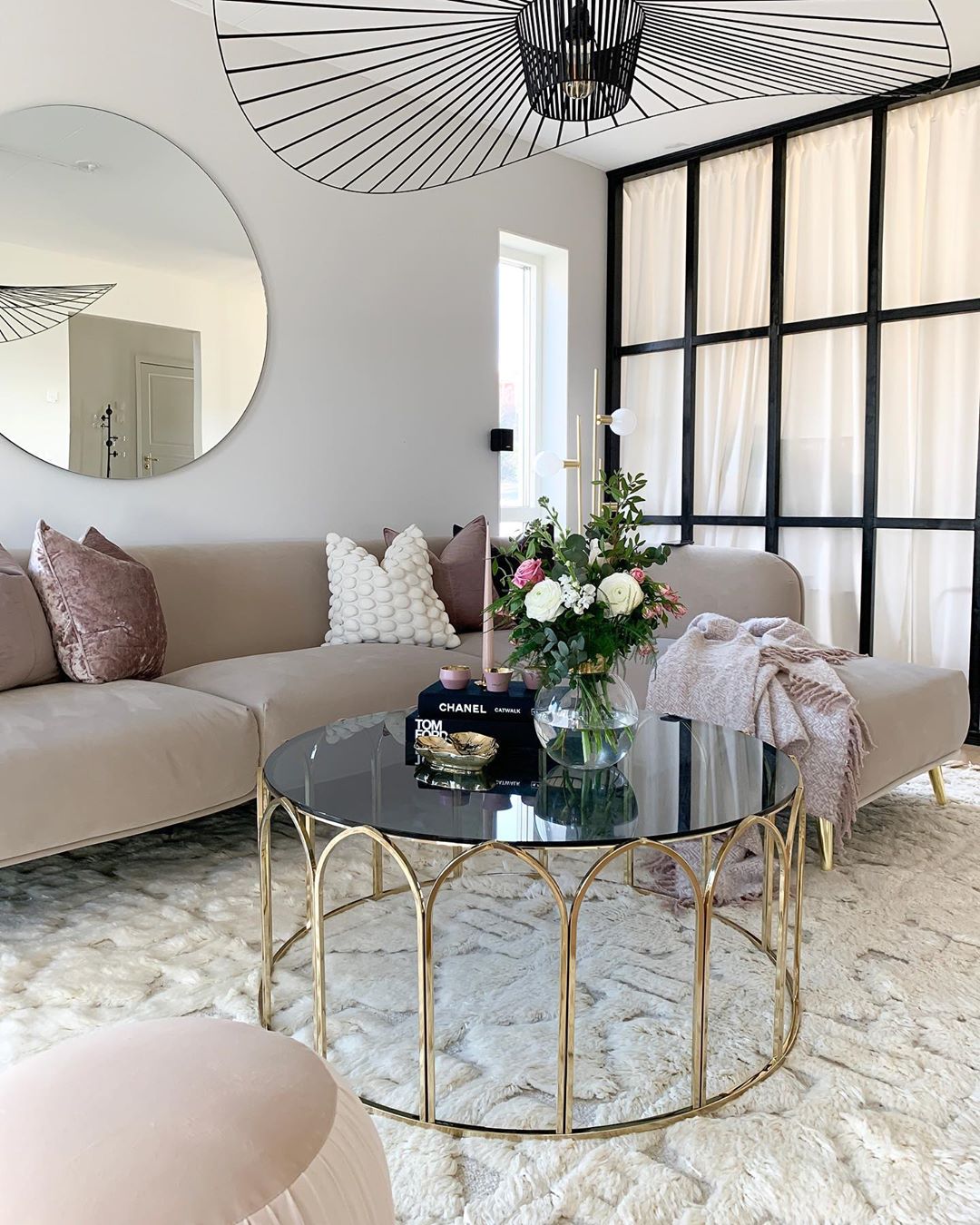 Round Coffee Tables
Here are our favorite round coffee tables for the living room. They are made of glass, wood, marble, and even solid brass. Most are affordable coming in at less than $400 each!
Be sure to pick up some great coffee table books to finish out your living room design.